UPDATE 3/6: The Developer Summit will be a virtual event and not a live, in-person conference due to the continuously evolving circumstances surrounding the coronavirus. Please see the FAQ.
It's early March, which means the Esri 2020 Dev Summit will be happening in Palm Springs, CA soon! This is the 15th anniversary of this event and it's unique because the ArcGIS user community can directly meet and interact with the ArcGIS software development teams: the developers and product engineers who create and build the software. Attendees can get their technical questions answered, share feedback, and learn about the latest cutting edge technology updates.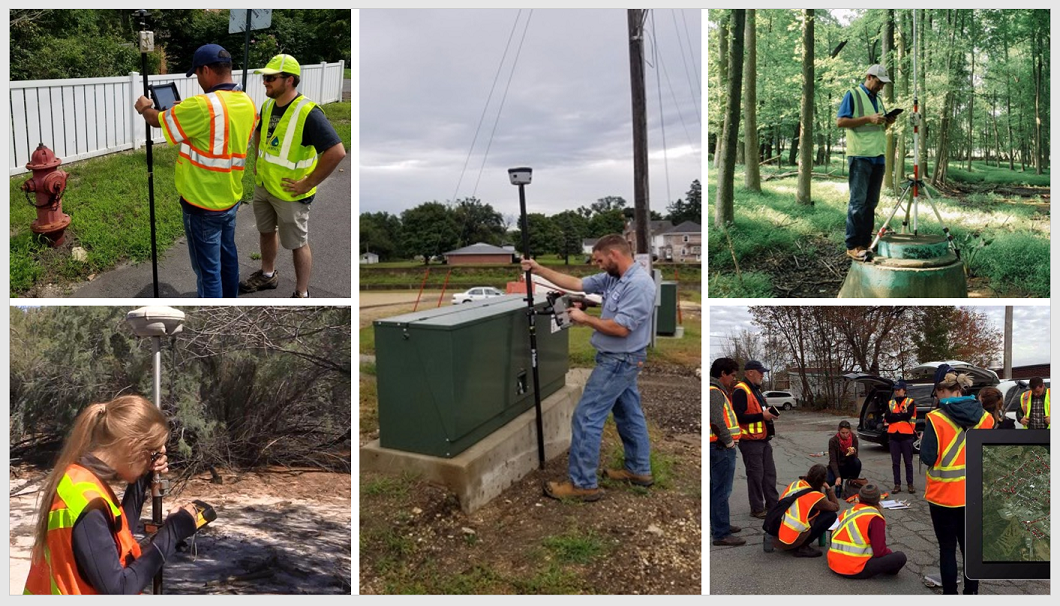 Field Operations in ArcGIS are enabled by the following apps: Workforce for ArcGIS, Navigator for ArcGIS, Collector for ArcGIS, Survey123 for ArcGIS, ArcGIS QuickCapture, Explorer for ArcGIS and Tracker for ArcGIS. Members of the ArcGIS Field Apps Dev teams will be attending and we're excited to meet and talk with our user and developer community. Please stop by the ArcGIS Apps area in the Expo to discuss your feedback about field operations.
FYI, on Tuesday March 10th from 6:30 to 8:30 pm is the Meet the Teams event in Oasis 1-2 – come by and discuss the apps with us! As usual, there will be many technical workshops and several demo theaters related to the ArcGIS Field Apps, see the complete list below.
We look forward to seeing you in Palm Springs and safe travels!
Technical Sessions List:
Tuesday March 10
What's New in Workforce for ArcGIS
Mesquite C | 1:00 – 2:00 pm
Maximizing the efficiency of your field workforce is key to a successful mobile strategy. Using Workforce for ArcGIS you can plan, monitor and streamline field to office workflows using the ArcGIS platform. Join us to learn what's new in the latest release of Workforce and how it can help you optimize your field workflows.
Mojave Learning Center | 2:30 – 3:30 pm
A tour over the latest features added into Survey123: Feature reports, enhanced mapping capabilities, support for lines and polygons, photo watermarking, new user input controls, and more.
Introducing Survey123 Feature Reports
Demo Theater 1: Oasis 1-2 | 4:00 – 4:30 pm
Create high quality printable documents using the Survey123 Feature Report capabilities. We will show how to design your own report templates and how to automate report generation.
What's New in ArcGIS QuickCapture
Mesquite C | 4:00 – 5:00 pm
ArcGIS QuickCapture is Esri's rapid field data collection app. In this session, you will learn how you can to enable at-speed and rapid data collection workflows in for your organization with this 'big button' app. We will demonstrate how to create new projects with the QuickCapture designer and share the new features added into the product since its first original release in July 2019.
How to Use Arcade with ArcGIS Field Apps
Demo Theater 1: Oasis 1-2 | 4:45 – 5:15 pm
Arcade is a flexible expression language for ArcGIS that lets you style and visualize your data across the ArcGIS Platform. Arcade expressions allow you to break free of your data model and derive new attributes from your data on the fly, whether that's visualizing new attributes through the popup, labeling your features, or visualizing them on the map. Learn how you can leverage Arcade within the ArcGIS Field Apps to take your mobile maps to the next level.
Collector for ArcGIS: High Accuracy Data Collection
Mesquite G-H | 5:30 – 6:30 pm
When collecting asset data, there is a required spatial accuracy that is higher than what your smartphone or tablet can acquire. Join this session to learn how you can connect directly to a GPS receiver using the concept of a location provider, capture data using GPS that is streamed to your device from a correction source with cm level accuracy using a location profile, and gain a better understanding of the collection methods and transformations applied when capturing high accuracy spatial data.
Automating Workforce for ArcGIS with Python
Demo Theater 1: Oasis 1-2 | 5:30 – 6:00 pm
Workforce for ArcGIS helps you visualize your workforce in the field and send them assignments of tasks to complete. Attend this session to learn how to use Python to automate creating and assigning tasks in Workforce for ArcGIS, making your processes more efficient.
Working with Attachments in Apps
Demo Theater 3: Oasis 1-2 | 6:15 – 6:45 pm
Attachments are a common way to associate images, videos and PDFs with specific features in feature layers. These attachments can enhance the data available in your feature layer and are common in data collection workflows. Come to this session to learn about building apps to view attachments, like Map Viewer and Attachment Viewer and learn what to consider when you build your apps.
Wednesday March 11
ArcGIS Apps: Taking Your Maps Offline
San Jacinto | 4:00 – 5:00 pm
ArcGIS mobile field apps can work in both connected and disconnected environments. In this session we will discuss various ways Collector, Survey123, and Explorer work offline. Join us to learn tips, tricks, and best practices for taking data offline and ensuring mobile staff always have access to the maps and data they need.
What's new in Collector for ArcGIS
Primrose C-D | 5:30 – 6:30 pm
Collector for ArcGIS provides an intuitive field data collection experience that makes it easy to capture and update accurate data from the field. Join our workshop to learn what's new in recent releases of Collector and also to get a glimpse of major new development coming later this year.
Thursday March 12
Inter-app Communication with ArcGIS Apps
Mesquite C | 9:00 – 10:00 am
Esri Apps like Collector, Survey123, Explorer, Workforce and Navigator all have the ability to communicate with one another via a technology called the app link. This powerful technology addresses many different workflows which involve multiple apps working together in complex real world workflows. 3rd party apps can also make use of this technology to create a whole host of native and web applications that can invoke Esri Native apps within the scope of a larger workflow. This session will focus on explaining this technology and give many examples of how you can augment your apps to call into other apps.
The Road Ahead: ArcGIS Mobile Apps
Primrose A | 1:00 – 2:00 pm
The Esri Mobile apps team will present on the newest features and future innovations for ArcGIS mobile apps.
What's New in Explorer for ArcGIS
Santa Rosa | 2:30 – 3:30 pm
Explorer for ArcGIS is a mobile app that lets you take your maps with you everywhere you go, even when disconnected. Interested in how Explorer has changed? Join our workshop to learn what's new in recent releases of Explorer.
Distributed Workflows in ArcGIS
Mojave Learning Center | 2:30 – 3:30 pm
This session will discuss distributed data workflows within the ArcGIS platform. This includes discussion on the feature service sync capability and workflows involving clients such as Collector for ArcGIS and ArcGIS Pro. The session is appropriate for those who are new to the topic and for those who have prior experience using distributed data workflows within the ArcGIS platform.
What's New in Navigator for ArcGIS
Santa Rosa | 4:00 – 5:00 pm
Come see the ins and outs of Navigator for ArcGIS capabilities. Get stops and routes directly into Navigator quickly, from your existing system and app. Then optimize those stops into the best order and have complete control over your route's stop list. Learn how any existing field workflow can be improved with fewer miles driven, by integrating Navigator into your field work. Join our workshop to learn what's new in recent releases of Navigator.
Survey123 for ArcGIS Special Interest Group meeting
Andreas | 4:00 – 5:00 pm
Join your fellow Survey123 users to explore all the latest features, learn from other users, and discover new ways of using this popular field app.
What's New in Tracker for ArcGIS
Santa Rosa | 5:30 – 6:30 pm
This session will introduce you to Tracker for ArcGIS, a mobile solution that enables organizations to capture the tracks of their workforce in the field. With Tracker for ArcGIS you can monitor the current location of field staff and analyze where they have been. Included with Tracker for ArcGIS is a mobile app to record tracks, a viewer to visualize and explore tracks, and an optimized feature service for storing tracks. Tracker for ArcGIS can be used standalone or together with other ArcGIS field apps.
Friday March 13
Mesquite G-H | 8:30 – 9:30 am
Join this session to learn how to build Survey123 smart forms like a Ninja.
Mobile Device Management and ArcGIS Field Apps
Mojave Learning Center | 10:00 – 11:00 am
MDM technology, or Mobile Device Management software is a class of software product used by many Enterprises today for managing mobile devices. Many Esri apps integrate with MDMs and in this demo theater, we will be taking a vendor agnostic approach to exploring the different ways MDMs can be configured to explicitly deploy and configure Esri's apps for the field like Explorer, Collector, Navigator, Workforce and Survey123.
User Presentations:
Modernize Mobile GIS for Time Critical Operations
Thursday March 12 | Mesquite B | 1:00 – 1:30 pm
Various operations require immediate attention to trigger sequential flow of tasks by decision-makers in real-time. Instances such as field operations, distribution management, asset maintenance, task assignments, work order status alert, emergency response and periodic monitoring etc,. With rapid advancement in mobile technology, GIS applications extensively inclining towards collection and transmission of untimed high velocity data flow through mobile devices. ArcGIS suite of mobile applications such as Explorer, Collector, Tracker, Workforce etc are the primary choice of GIS architects to facilitate spatial operations to analyze, collect and assign information through GIS System. To create an operation task in the field to corresponding team of professionals for time critical next in line response action, we developed a customized discrete GIS integrated Mobile application with ArcGIS Software suite of products. With Esri's Geospatial Cloud, AppStudio for ArcGIS and developer APIs, SDKs, and development tools, we develop robust location-based geo enabled cross-platform native applications for any modern platform including web, mobile such as Android, iOS, Windows and desktop running Java, Windows and Linux. This application can be proactively used with industry specific customization for mobile based collection and transmission of spatial data in real time.
SAP Integration, Paperless Notification Project
Thursday March 12 | Mesquite C | 2:30 – 3:00 pm
IID utilizes SAP to create notifications, store and manage customer information. In the past, assignment of SAP notifications were paper based, a manual process and staff driven, which caused numerous data issues and was very time consuming.  To combat these issues and drive efficiency, IID implemented the Paperless Notification Project to streamline and digitize the complete SAP notification processing chain. The Paperless Notification Project at a glance involves live communication between the SAP ERP platform and the ESRI Survey123 platform. This integration leverages the SAP Process Orchestration middleware platform to synergize the native ESRI REST API with standard SAP service notification business objects. The resulting composition of rich SAP business data with live mobile GIS mapping technology allows IID's field personnel to perform their work in a timely and efficient manner while freeing up office staff to focus on operational support.