Updated July 2022: Additional days added to MODIS thermal hotspots and wildfires and "hours old" field added (along with VIIRS)
Updated April 2022: New USA temperature forecast layers, New "Mercali color" version of Recent Earthquakes, improved USA Storm Reports
Updated June 2021: New Live Feed Status Page and updated USA Drought layers
Updated January 2021: New Live Stream Gauges layer is available
Updated May 2020: New USA Wildfire layer is available
Updated April 2020: New information on VIIRS thermal detections, GEOGLOWS Global Flood Forecast, and retirement of GeoMAC USA Wildfires
Updated July 2019: Many of the Weather and Disaster Live Feeds links below have been updated with improved versions of the map layers that leverage hosted feature services. More information is available here. Updated layers are indicated by an asterisk (*) in the charts below. Please update any of your maps with these new services.
ArcGIS Living Atlas derives its name from the idea that it is an ever-changing collection of resources from around the world. While some layers update more than others, one collection is updated in an automated manner as soon as the source data is available. We call these the "Live Feeds." They are not only some of the most popular resources in Living Atlas, but are also relied upon by millions of users to provide reliable information for weather, natural disaster, and environmental applications.  
Here's a quick breakdown of some of the Live Feeds services, along with other near real-time data available in Living Atlas from Esri and its partners.
Track Live Feed Updates
In June 2020, Esri released the Live Feeds Status Page, which provides a summarized view of each service showing the current update status and usage trend, along with an RSS link to subscribe to notifications. Read more about it in this blog.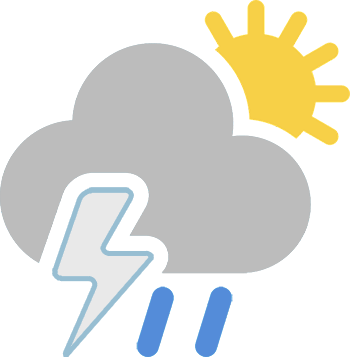 Weather Feeds
Weather events evolve rapidly, and decision support tools require reliable, authoritative data. We generate our weather-related Live Feeds from the official U.S. and global analyses from the NOAA National Weather Service. These feeds are scripted to update as soon as the NWS issues a new alert, guidance or data product.
While not generated by the Esri Live Feeds methods, NOAA also contributes real-time GOES satellite imagery and NEXRAD radar mosaics that can be merged with any of these layers.
Disaster Feeds
Like the weather feeds, disaster-related services are aggregated from official sources. Earthquake data from the U.S. Geological Survey PAGER program updates in real-time, and has a rolling archive based on intensity (i.e., more intense events are kept longer in the service). Hurricane forecasts, issued by the National Hurricane Center and the Joint Typhoon Warning Center, are typically updated every 6 hours. However, under special circumstances, more frequent advisories may be issued. The 15 minute update frequency will catch any of these updates. The Flooding Map is a query of the Live Stream Gauges layer (see Earth Observations Feeds below), displaying only the stream gauges undergoing flooding conditions. Wildfire mapping has a few caveats that are described in this blog.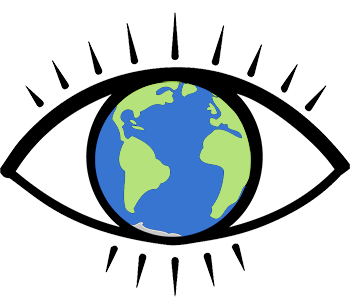 Earth Observation Feeds
A variety of Earth systems variables are available in the Living Atlas in near real-time. Some of these are feature services, while others are time enabled image services that include raster functions and templates for use online or in ArcGIS Pro.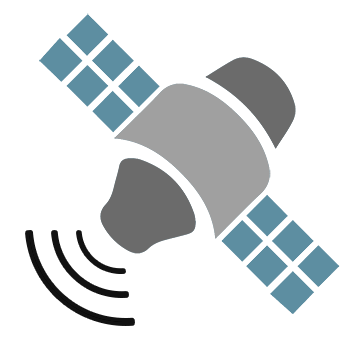 Multispectral Imagery Feeds
While not technically associated with the Esri Live Feeds, these satellite imagery products can provide near real-time situational awareness. The multispectral band combinations and raster functions can be used for a variety of applications.
| | | |
| --- | --- | --- |
| Item Name | Source | Update Frequency |
| Sentinel-2 | ESA, Amazon Web Services | 1 day; 5 day revisit |
| Landsat | USGS, Amazon Web Services | 1 day; 16 day revisit |
Additional Resources
One of the great values of Living Atlas is that it's more than just data layers – it includes web maps, apps, Story Maps, and resources such as this blog. Here's a few that relate to the Live Feeds. I'll try to update this as more resources become available (or people tell me about them).
Apps
USA Severe Weather Reports Dashboard
Global Active Fires and Hotspots Dashboard
Severe Weather Public Information Map
Hurricanes Public Information Map
Wildfire Public Information Map
Flooding Public Information Map
Earthquakes Public Information Map
Blogs and How-To
Blog on wildfire: Mapping the Inferno
Blog on weather: Weather Just the Way You Want It
Blog: Mapping earthquakes
Blog: Using Arcade expressions to calculate new fields
Story Map: Configuring Hurricane Apps
Story Map: Configuring Wildfire Apps
Webinars
Webinars on using Living Atlas for disaster management
Commenting is not enabled for this article.