ArcGIS StoryMaps is the professional storytelling tool that enables you to transform your geographic work into interactive content to inform and inspire others. It makes it easy to explain complex topics related to your knowledge and experience. ArcGIS StoryMaps is updated regularly with new features and capabilities, and here's what's been added recently:
New mapping capabilities
ArcGIS Online was updated this week, and that means lots of new mapping capabilities including many under-the-hood enhancements. Of note for storytellers are faster map loading, updated pop-up design, improved labeling and rendering in web scenes, and the introduction of 3D basemaps (beta).
For a rundown of everything that's new across the platform, review all the What's new posts for June 2023.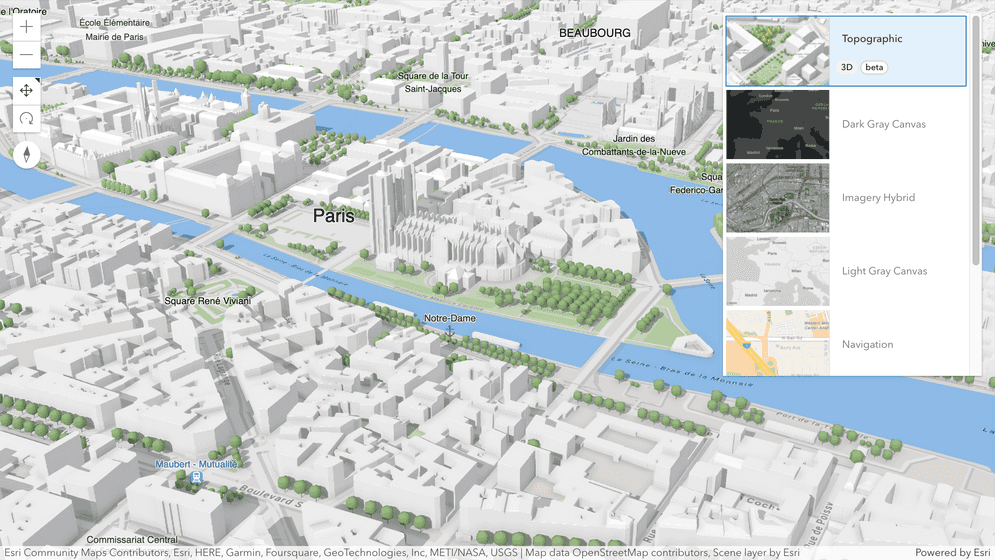 Elevate your map tour descriptions
Map tours are one of the most popular blocks in ArcGIS StoryMaps. This month, we've spent some time adding to the ways you can present information about each place in your tour by upgrading map tour descriptions.
You can now add lists in your manually created tours. Just use the standard keyboard shortcuts that already work elsewhere in the story builder to add bulleted or numbered lists to your map tour descriptions.
And if you're creating a map tour from a feature layer, you'll find that many more HTML tags are supported. This really opens up the the possibilities for how to arrange and format the text of your tour descriptions. You can include multiple paragraphs (using <br> or <p> tags) and lists (<ol>, <ul>, and <li>) as well as superscript (<sup>) and subscript (<sub>). We've also included support for additional tags for bold and italic (<b> and <i>), which join the tags that were already supported for these types of formatting (<strong> and <em>), and of course you can include links (<a>).
Armed with Arcade and a feature layer of information about a set of places, you can now create very informative and attractive descriptions for your readers! For more on this topic, see Using ArcGIS Arcade to your story's advantage.
If you're looking for other ways to elevate your map tour, check out Boost your map tour experience with countdowns, 3D globes, and more.
Show code with line numbers
If you've got a story with a medium to large code snippet you might appreciate the new option to show line numbers. Just toggle it on in the options and you'll be able to easily refer to lines of code in your story to make explaining how your code works a snap!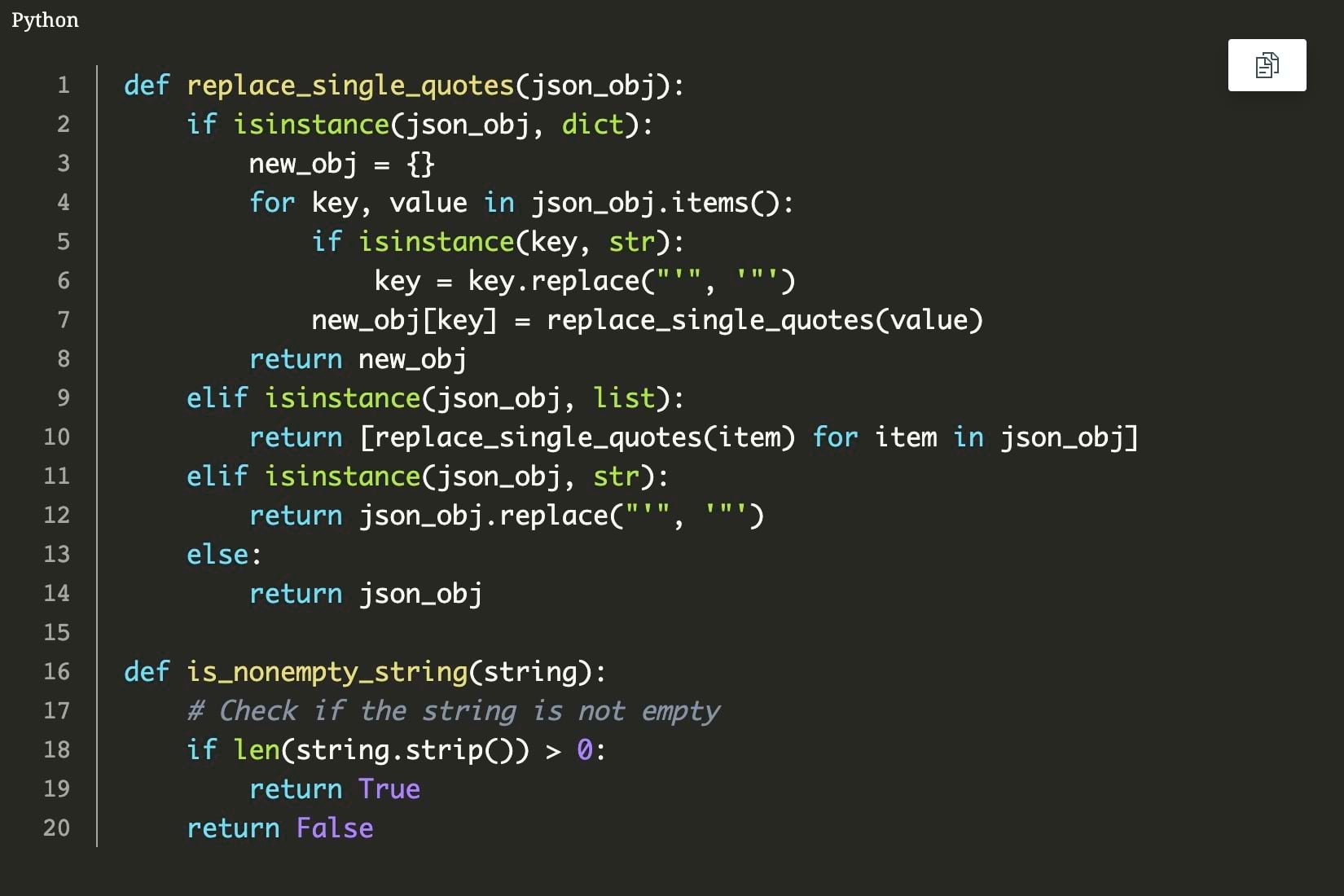 Customize collection item summaries
Collections allow you to create a set of stories to share with others. When building a collection you can chose from three different overview page layouts: Grid, Magazine, or Journal. The Journal layout is unique among these because it shows not only the title of each item, but also a summary. You've already been able to customize the titles of collection items, and the summary is also now available for editing. If the current summary doesn't apply in the context of your collection, you're now able to modify it however you like. If you make changes that you want to rollback, don't worry! There's a handy reset button for that.
Check out the video below to see how this works.
For additional tips on using collections, see Enhance your ArcGIS StoryMaps collections.
Featured theme: UC23
We look forward to seeing many of you at the upcoming Esri User Conference! If you're preparing a story for the conference, it'd be great for you to create your own custom theme that imparts your organization's branding. But if you're not feeling creative you can pop on over to the featured themes gallery and use the new Esri UC23 theme that's now available.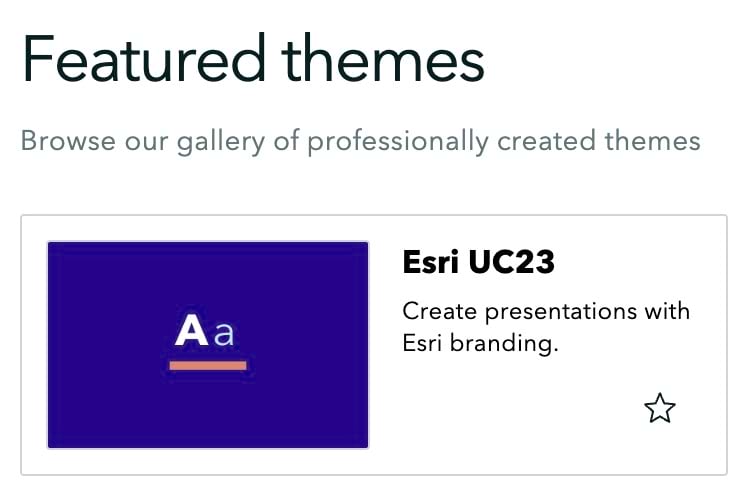 Classic story conversion helper update
Do you have any classic stories (created with the classic Esri Story Maps templates) that you want to recreate in ArcGIS StoryMaps? The Classic Story Conversion Helper tool, which we shared earlier this year, has been available to help you convert classic Journal and Series stories to ArcGIS StoryMaps, and now version 2.0 supports the conversion of Cascade stories! Remaking your classic stories using ArcGIS StoryMaps lets you take advantage of all the great new modern features of ArcGIS StoryMaps like 3D map tours, express maps, timelines, custom social metadata, enhanced performance, and much more.
For details about this update and to access the conversion helper, see this Esri Community blog post: Classic Story Conversion Helper Now Supports Cascade.
And for advice remaking your classic stories in ArcGIS StoryMaps see Recreating a classic story with ArcGIS StoryMaps.
Coming soon…
There are many more helpful new features and enhancements in our development pipeline that we'll be releasing over the next few months. These include new cover designs, adding tabular information to a story, configuration of sublayers in web maps and scenes, the ability to allow others to create copies of your stories, an exciting new way to "present" content to an audience, and much more!
We'll provide a sneak peek of some of these features at the User Conference next month, so be sure to come visit us in the Expo or attend one of our sessions. For all the details about how to find us, be sure to read our conference guide: ArcGIS StoryMaps Esri User Conference 2023.
Banner photo by Ales Krivec on Unsplash