We're happy to welcome you back to this year's 2022 Esri User Conference! If this is your first time, we're looking forward to meeting you. For those of you returning, we can't wait to see you again. UC is a great opportunity to not only learn more about what GIS can do for you, but to connect with us 1 on 1. That's our favorite part: getting to meet people like you, answering your questions, and hearing your successes.
With all there is to do at UC, we've prepared this itinerary for anyone – planners, urban designers, architects, planning students – interested in learning what ArcGIS Urban is. The dates and times for these sessions are subject to change, so please check the official agenda for the most accurate and up-to-date information. Please note that all start times  are in PDT.
Let's start with the basics. ArcGIS Urban uses maps and 3D modeling to help you visually compare proposed development, land use, and zoning changes. You can then analyze these plans and projects with on-the-fly metrics to make data-informed decisions. For example, adjusting the height or area of a building will automatically calculate the change in occupancy, so that you can see how many new households you could generate. Check out this 3-minute video to preview ArcGIS Urban.
ArcGIS Urban: An Introduction
ArcGIS Urban is a web-based 3D scenario planning tool for creating land use and zoning plans and keeping track of development updates within a digital twin of your city. Traditional processes are being reorganized and every aspect transferred to online platforms. The "mainstreaming" of geospatial tools to enable adaptation and scenario planning work best if integrated into the everyday planning practice. Attend this session for an introduction to ArcGIS Urban, its latest released features and how to get started with it in your own community.
| | | |
| --- | --- | --- |
| Time | Date | Location |
| 2:30 p.m. – 3:30 p.m. PDT | Tuesday 12 July 2022 | SDCC – Room 04 |
If you're interested in geodesign…
ArcGIS Urban is the heart of comprehensive planning systems with numerous integrations across ArcGIS. These integrations unite to provide powerful solutions that align with geodesign principles. As a design framework and supporting technology for professionals, geodesign is a way to leverage geographic information to create designs that more closely follow natural systems. In the following two sessions, you'll learn how geodesign principles, along with ArcGIS Urban and other ArcGIS solutions, can work together to solve complex problems.
Understanding Geodesign – Technical Workshop
Geodesign represents a unique planning and design approach that aims to meet community challenges by melding the analytical rigors of the geographic sciences with methods and tools from planning, creativity and graphic representations of design thinking. Geodesign fosters holistic planning and design—with data and design tightly coupled—to generate context-specific plans spanning natural and built environments. Join us in this session to learn more about the fundamentals of geodesign, how ArcGIS is being used in real-world geodesign projects, and other geodesign sessions at this year's UC.
| | | |
| --- | --- | --- |
| Time | Date | Location |
| 10:00 a.m. – 11:00 a.m. | Tuesday 12 July 2022 | SDCC – Room 20 D |
Geodesign Lessons from SCAG Regional Data Platform Initiative – Demo Theater Presentation
Data sharing and collaboration have long been recognized as essential in addressing the complex challenges of our time. Modern GIS tools and data sharing workflows promise to deliver the capabilities needed to break organizations out of information silos, understand systems across jurisdictional boundaries, and engage diverse stakeholders in the design process up and down scales. This presentation summarizes some of the lessons learned from Esri's collaboration with the Southern California Association of Government (SCAG) in the development of a Regional Data Platform, offering special insights into the people side of developing a modern system to support cross-jurisdiction planning and government-to-government collaboration.
| | | |
| --- | --- | --- |
| Time | Date | Location |
| 1:15 p.m. – 2:00 p.m. | Tuesday 12 July 2022 | SDCC – Expo Demo Theater 07 |
If you're interested in natural systems planning…
ArcGIS GeoPlanner is another planning tool, in addition to ArcGIS Urban, that you can use specifically for landscape and natural systems planning. It helps you keep the pulse on the environmental impact for new or existing designs. With spatial context and visual storytelling, ArcGIS GeoPlanner helps communicate design intent while balancing environmental constraints. Check out this product, along with our ArcGIS Urban sessions, to get a holistic understanding of what these products do and how they can work together.
ArcGIS GeoPlanner: An Introduction and new capabilities – Technical Workshop
ArcGIS GeoPlanner is a web-based planning and design tool that empowers you to iteratively analyze, design, and evaluate multi-scale scenarios in a collaborative environment. GeoPlanner is designed to develop context-specific planning and design alternatives, evaluate their performance, and better understand and communicate their impacts via configurable dashboards and reports. Join us to learn more about GeoPlanner, its newest capabilities, and how it can be used to support geodesign-based workflows specific to natural systems and landscape planning.
| | | |
| --- | --- | --- |
| Time | Date | Location |
| 1:00 p.m. – 2:00 p.m. | Tuesday 12 July 2022 | SDCC – Room 04 |
| 10:00 a.m. – 11:00 a.m. | Wednesday 13 July 2022 | SDCC – Room 04 |
If you're interested in advanced workflows…
Have experience with ArcGIS Urban already? Maybe you're curious to learn the depth of what you can do once you get started with ArcGIS Urban.
ArcGIS Urban: Implementing Planning Workflows – Technical Workshop
| | | |
| --- | --- | --- |
| Time | Date | Location |
| 10:00 a.m. – 11:00 a.m. | Wednesday 13 July 2022 | SDCC – 33 ABC |
| 10:00 a.m. – 11:00 a.m. | Thursday 14 July 2022 | SDCC – Room 30 A |
ArcGIS CityEngine: Advanced Design – Technical Workshop
ArcGIS CityEngine is a powerful tool for generating urban systems' 3D content, but the effectiveness of the tool relies very much on the quality and depth of useful information provided by your data. In this session you will learn how to leverage advanced procedural tools to elevate your designs and how to take advantage of the connections to ArcGIS Urban to support planning workflows.
| | | |
| --- | --- | --- |
| Time | Date | Location |
| 8:30 a.m. – 9:30 a.m. PDT | Wednesday 13 July 2022 | SDCC – 33 ABC |
ArcGIS CityEngine: Integrating with Other Systems – Demo Theater Presentation
ArcGIS CityEngine is an advanced modeling software that can be used in conjunction with other tools to enhance 3D workflows. This session will provide an overview of how to leverage the power of Twinmotion, Game Engines and NVIDIA Omniverse, and how to take advantage of CityEngine Plugins as well as PyPRT, a Python binding for CityEngine Procedural Runtime.
| | | |
| --- | --- | --- |
| Time | Date | Location |
| 2:30 p.m. – 3:15 p.m. PDT | Wednesday 13 July 2022 | SDCC – Expo Demo Theater 07 |
Immersive Collaborative Urban Planning – Demo Theater Presentation
With advances in graphics hardware and software, game engine technology is being applied in numerous domains, including GIS, to provide users with immersive, interactive, and visually compelling experiences to explore data. In this session, the presenters will discuss workflows for consuming content from ArcGIS Urban into Virtual Reality (VR) to explore and share urban plans and BIMs through interactive experiences.
| | | |
| --- | --- | --- |
| Time | Date | Location |
| 11:15 a.m. – 12:00 p.m. PDT | Wednesday 13 July 2022 | SDCC – Expo Demo Theater 07 |
Modernize Housing Planning with Web-Based Solutions – Expo Spotlight Talks
Our cities are experiencing population growth and demographic changes at a rapid speed. The need for more housing to accommodate this growth, as well as more housing types to meet various needs and income levels, is paramount. Learn about Esri's geospatial approach to Housing Planning, leveraging web-based solutions to engage the public on housing initiatives, identify suitable sites, generate 3D scenarios for housing developments, and report on progress toward housing goals.
| | | |
| --- | --- | --- |
| Time | Date | Location |
| 5:45 p.m. – 6:05 p.m. PDT | Tuesday 12 July 2022 | SDCC – Guiding Your GeoSpatial Journey Spotlight Theater |
If you're interested in attending a Special Interest Group (SIG)…
This year's Planning and Economic Development SIG will feature the following:
Briefing on the Geographic Approach to Planning
Planners using 3D by Houseal-Lavigne
ArcGIS Urban Briefing from Silvia Casas, Product Manager for ArcGIS Urban
APA Briefing from Foresight & AI
Discussion
| | | |
| --- | --- | --- |
| Time | Date | Location |
| 11:30 p.m. – 12:30 p.m. PDT | Wednesday 13 July 2022 | SDCC – Room 28D |
Try Urban in VR!
Come to our UC-2022 showcase where we will have headsets and a fully immersive collaborative demo for you to try ArcGIS Urban in VR!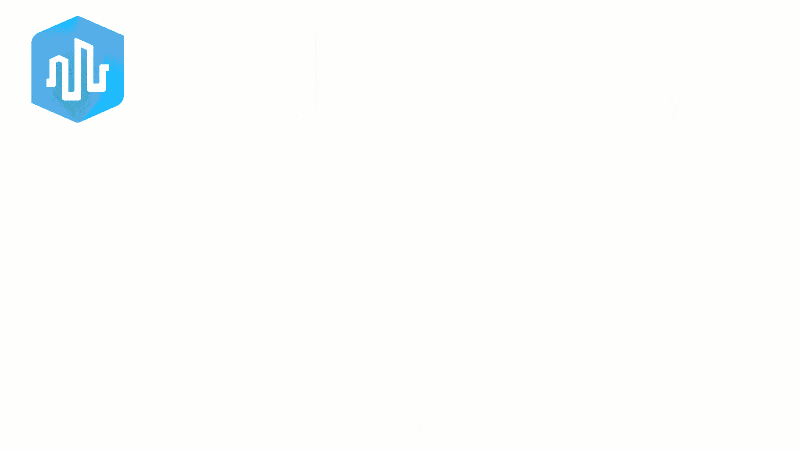 Additional Resources