Ali Abedini sees data as an adventure—a frontier to be explored with a team of data scientists who thrive on discovery.
As head of advanced analytics at TD Bank, Abedini looks for curiosity, collaboration, and technical acumen in the analysts he hires. His team has used location intelligence derived from a geographic information system (GIS) to pinpoint the best places for new bank branches and uncover better ways to serve online customers at America's eighth-largest bank by assets.
A Quest for Knowledge and Collaboration
When he was hired six years ago, Abedini saw an opportunity to integrate GIS technology with data science to help TD Bank's business managers make crucial decisions. Eventually he would build a team of 13—all of them adept at incorporating data science and location analytics in their work. Their skills and Abedini's dedication to collaboration drove demand for GIS-fueled insight among TD's marketing, online customer engagement, real estate, and branch planning groups.
Abedini considers GIS skills a must for new hires in his group. "We strive to incorporate the geospatial analytics into most of our projects—more than 90 percent," he says.
Another must for the data scientists on the analytics team: a willingness to educate their boss.
"The pace is so fast, and learning every day is the new normal," Abedini says. "That's why I want to have some people around me who are constantly learning, [who] teach our team and myself about their learnings."*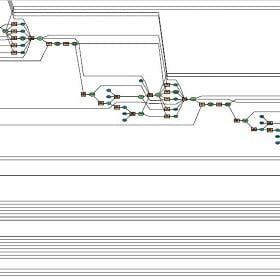 Democratizing the learning patterns across our teams is critical. In fact, one of our mandates is that learning is business as usual.
---
Ali Abedini, Head of Advanced Analytics, TD Bank
A Pioneer with a Practical Streak
When Abedini began the intellectual journey that would culminate in his role at TD Bank, he wasn't sure where he would land.
Mohammad Reza Habibi grew up in the same neighborhood as Abedini in Tehran, Iran and sat in classes with him through middle and high school. Habibi was often surprised by his friend. He remembers walking into Abedini's college computer lab in Tehran in the early 2000s and seeing a strange but impressive site: a computer with its cover off and a fan blowing on the exposed innards. Abedini was pushing the computer to its limits, feeding GIS software massive amounts of location-based data to create an early digital twin of Tehran as part of his undergraduate work in urban planning. (See snippets of that digital twin in the images throughout this article.)
Habibi, now an associate professor of business and economics at California State University, says the episode was typical of Abedini: expanding the boundaries of his knowledge without drawing attention to himself.
"He doesn't really try to impress you," Habibi says of his friend. "[But] I could understand how much time and effort this [digital twin work] takes. And I think there were few people who could do that in Iran at the time, if any."
Proving the Value of Location Intelligence with Data Science
Six years ago, Abedini had a chance to bring that curiosity—and his location intelligence and data science skills—to consumer banking when he met with Ray White. White, now TD Bank's senior vice president and head of digital sales performance, had been trying to identify the factors that indicated a great location for a bank branch—or store, in TD's parlance. Until then, the process had relied more on intuition and serendipity than data, White says.
"It was more of, 'Hey, this location is opening up.'" he explains. "And then we went backwards and actually made the business case in order to support that decision or that recommendation."
White knew TD could use a science-based approach to assess markets and identify high-potential locations, and he sensed Abedini was the right person for the task.
Abedini quickly saw the potential to expand TD's use of GIS technology and data science. He and his team analyzed hundreds of factors that contribute to a store's performance including the time it takes people to drive to the location and the popularity of online banking in the area.
The analysis was so advanced that it produced an estimate of the amount of bank deposits a regional manager could expect at each new location. When some managers questioned the accuracy of those projections, Abedini ran the GIS model on existing stores, and it predicted current deposits with startling accuracy.
The demonstration strengthened colleagues' faith in geospatial technology and in Abedini's team. "Once you get one project done right, then people can understand the value," he says. "People need to see it in action."
We use GIS to ultimately create a better experience for our customers by connecting our branch planning to their needs; it's more than just dots on a map.
---
Abedini, TD Bank
A Demanding Leader Who Learns from His Team
Nicole Bergman, a data scientist on Abedini's team, says he is both a challenging and encouraging manager, a combination she first noticed while working on the store analysis project.
"He was there to support me,  but it was more like, 'This is your learning platform. You're going to take it and run,'" Bergman says.
In the early stages of that project, Bergman helped Abedini understand the nuances of TD's sales data. His willingness to learn impressed her. The project delivered useful insight to colleagues, and in its wake, Abedini's team faced a hazard of success—a deluge of requests for new insight.
As the inquiries rolled in, Abedini noticed that Bergman was trying to juggle several projects at once. On a particularly hectic day, he intervened, asking her to do a simple exercise with him. First, she timed herself writing a specific phrase followed by a series of numbers. Then she repeated the process, except this time she interspersed the two, writing a letter, then a number until the sequence was complete.
It took her far longer, and Abedini asked how she had felt during the second run. "My anxiety was through the roof," she told him. His message: "People need to stop trying to multitask because it really is not effective. If you need help prioritizing, we'll prioritize."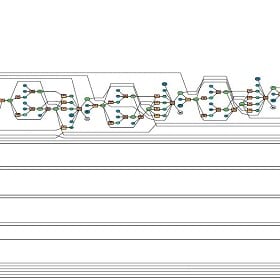 The difference between the conventional statistics and geospatial analytics is that within the GIS, we see the output of our work right away. That keeps the team excited and motivated to do more.
---
Abedini, TD Bank
Turning Data into a Strategy for Improved Customer Experience
In his role as a collaborator, Abedini worked with colleagues in TD Bank's digital division to optimize the website experience for online customers. Some customers were using the website to sign up for checking or savings accounts that weren't a perfect fit, and in some cases that led to overdraft fees and even closed accounts.
"When you go in the store, you are interacting with humans, and they explain to you the different features—'Here is the overdraft fee policy; here is the minimum balance,'" Abedini says. But online, customers might not read all the information associated with each account.
The company wanted to ensure that online customers understood the products and could quickly gauge which were a good fit.
Abedini and his team used GIS technology to mine insight from the physical world and apply it to the digital realm. In collaboration with the web team, and with the help of GIS analysis, they were able to help customers making informed decisions about the products and services. "It creates a good customer experience," Abedini says.
When [colleagues] present something about GIS, there's something in it that makes everybody excited. It doesn't matter if you've been in the field for 2 years, 30 years; once you use GIS, it's a new way of understanding the world.
---
Abedini, TD Bank
A Leader Who Is Always Learning
Computing power has increased since the days when Abedini was in college and had to cool his machine with a fan to manage data-heavy projects. The pace of business has increased, too. But some business fundamentals remain.
For Abedini, one enduring tenet is the importance of learning. "Every week, you need to learn something new," he says.
He created a forum for TD Bank's advanced analytics team to share insight, outside news, and sparks of inspiration.
"It doesn't necessarily have to [involve] geospatial data analytics," he explains. "This is just an open forum [so] we know how society is changing and we learn about that. Because when you think about the customers' needs, that actually will help you to think more current."
Another core tenet Abedini relies on to fuel his GIS and data science work is one that propels elite businesses beyond simple data management toward data excellence and insight. It has earned Abedini and his team the trust of colleagues throughout TD Bank.
"Knowing when and where," Abedini explains, "is a key to understanding what and why."
*Note: The opinions expressed in this article are the author's own and do not reflect the view of TD Bank.