With the new year comes a new update to the ArcGIS Earth mobile app, with improvements to support collaborative workflows between mobile and desktop. We're also very pleased to introduce new functionality for capturing GPS tracks and sharing them with your organization's portal.
This release is the first step in what we expect to be a very exciting year for the ArcGIS Earth mobile app – if you haven't already tried it out, visit our website to download the latest version of the mobile app from Google Play or the App Store, and read on for more details on what's included in this new release.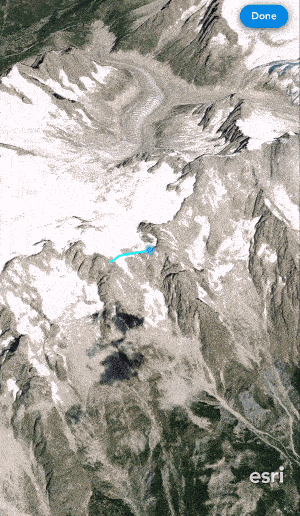 Introducing GPS Tracks
The ArcGIS Earth mobile app now supports capturing and sharing GPS tracks. Tracks recorded in the field can be exported as KMZ files, or uploaded directly to your organization's portal. Use ArcGIS Earth on desktop for further advanced analysis. This new feature works to support stronger collaboration between mobile and desktop users.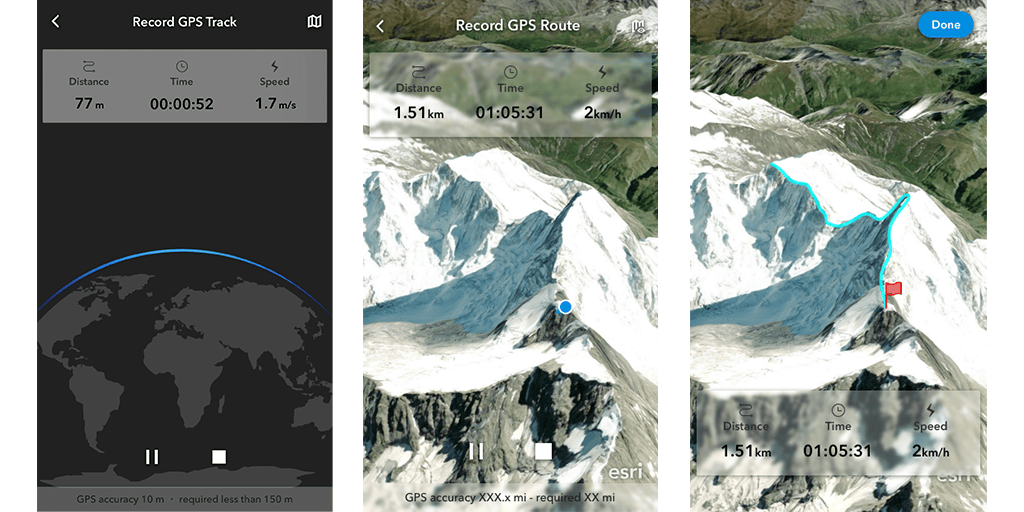 Launch Navigation Apps from ArcGIS Earth Mobile
The ArcGIS Earth mobile app now offers the option to conveniently launch navigation apps for routing to a searched or predefined location. Navigate to the target location within the ArcGIS Earth mobile app and select your preferred navigation app from the list. ArcGIS Earth will launch the app on your device and automatically display the route.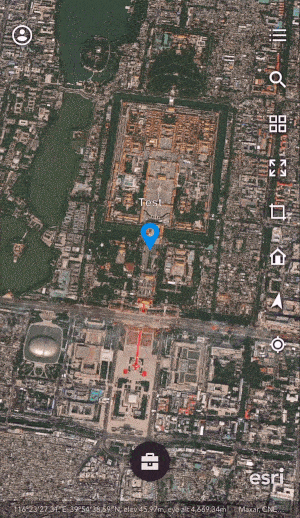 Scan QR Code to Connect to a Portal
Connecting to a portal from the ArcGIS Earth mobile app has never been easier. We've added a new option to connect by scanning a QR code for the portal URL, connecting you in just seconds: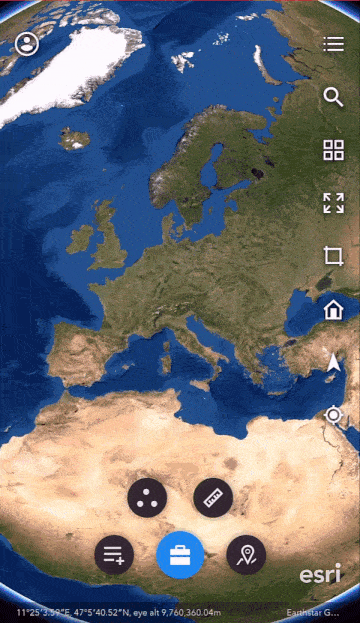 Additional Features and Enhancements
A new native screen capture tool allows users to easily take and share snapshots of data in full screen
The default terrain can now be toggled on and off as needed from the Basemap list
Display a layer's full name by long pressing the layer in the table of contents
Improved support for connecting to an ArcGIS Enterprise portal with PKI authentication
Enhanced layer management by supporting deletion of multiple layers
Improved layout for Add Data
We're excited for everything that 2021 will bring to the ArcGIS Earth mobile app! Keep an eye out for more updates coming soon. Download the latest versions of ArcGIS Earth mobile and desktop, and visit the ArcGIS Earth Resources page to get started with free training and tutorials.
Commenting is not enabled for this article.