Effective online community engagement strategies put the public first by making it easy and worthwhile to provide feedback. In turn, local organizations receive quality insight for better decision-making. Using ArcGIS Hub, you can create simple, intuitive feedback opportunities using Quick Capture and Survey123 integrations.
First, create a home base. Community collaboration starts with outreach. Using the ArcGIS Hub site builder, you can create a digital space for people to learn about your project's goals and to provide feedback. Hub sites, Survey123 forms, and Quick Capture polls are mobile-responsive, making it easy for people to participate on-the-go.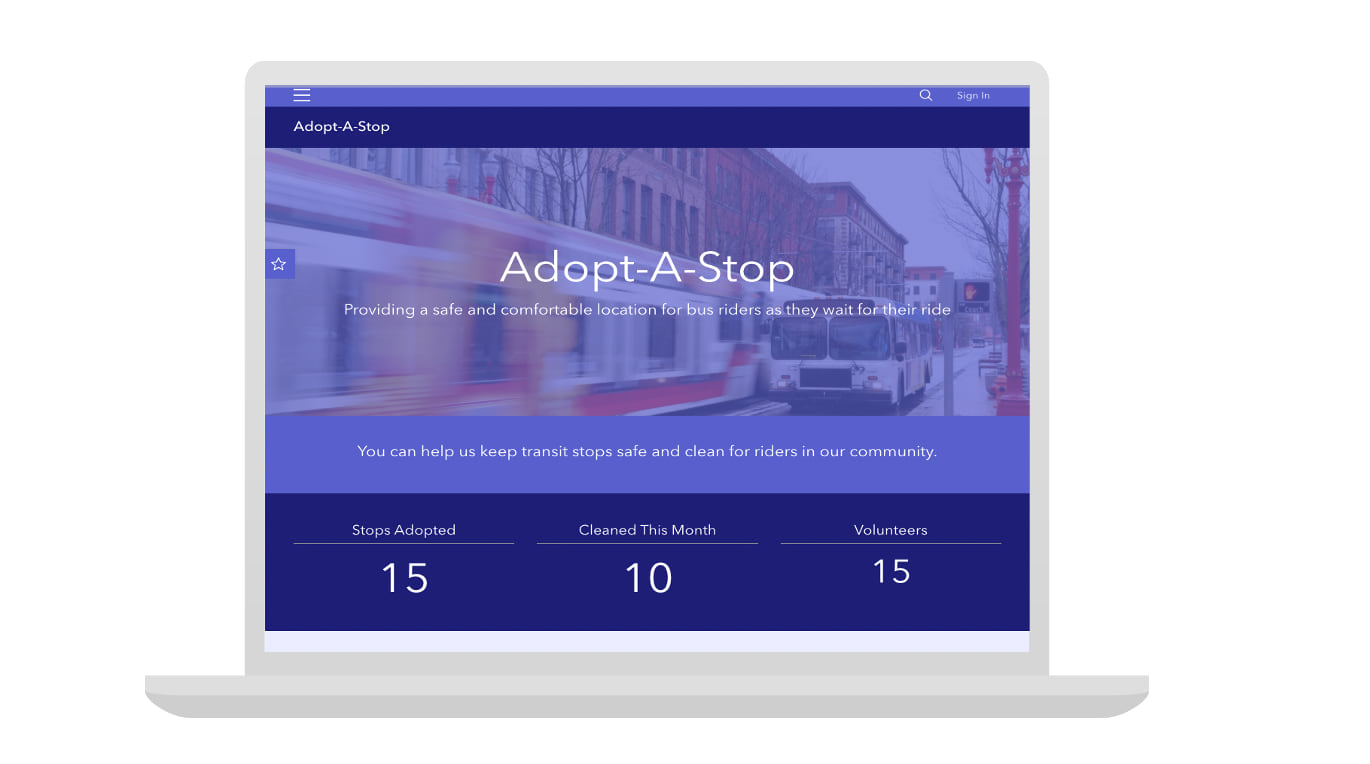 Next, consider what types of questions would generate meaningful and useful feedback to your project. Regardless of the format you choose, people can comfortably provide feedback anonymously because no account is required to leave a comment or to fill out a public survey or poll.
Enable comments and open-ended responses
Open your site in edit mode to create a survey for your project using Survey123. Any survey you configure is highly customizable, giving you the ability to create anything from a commenting space to multi-page forms.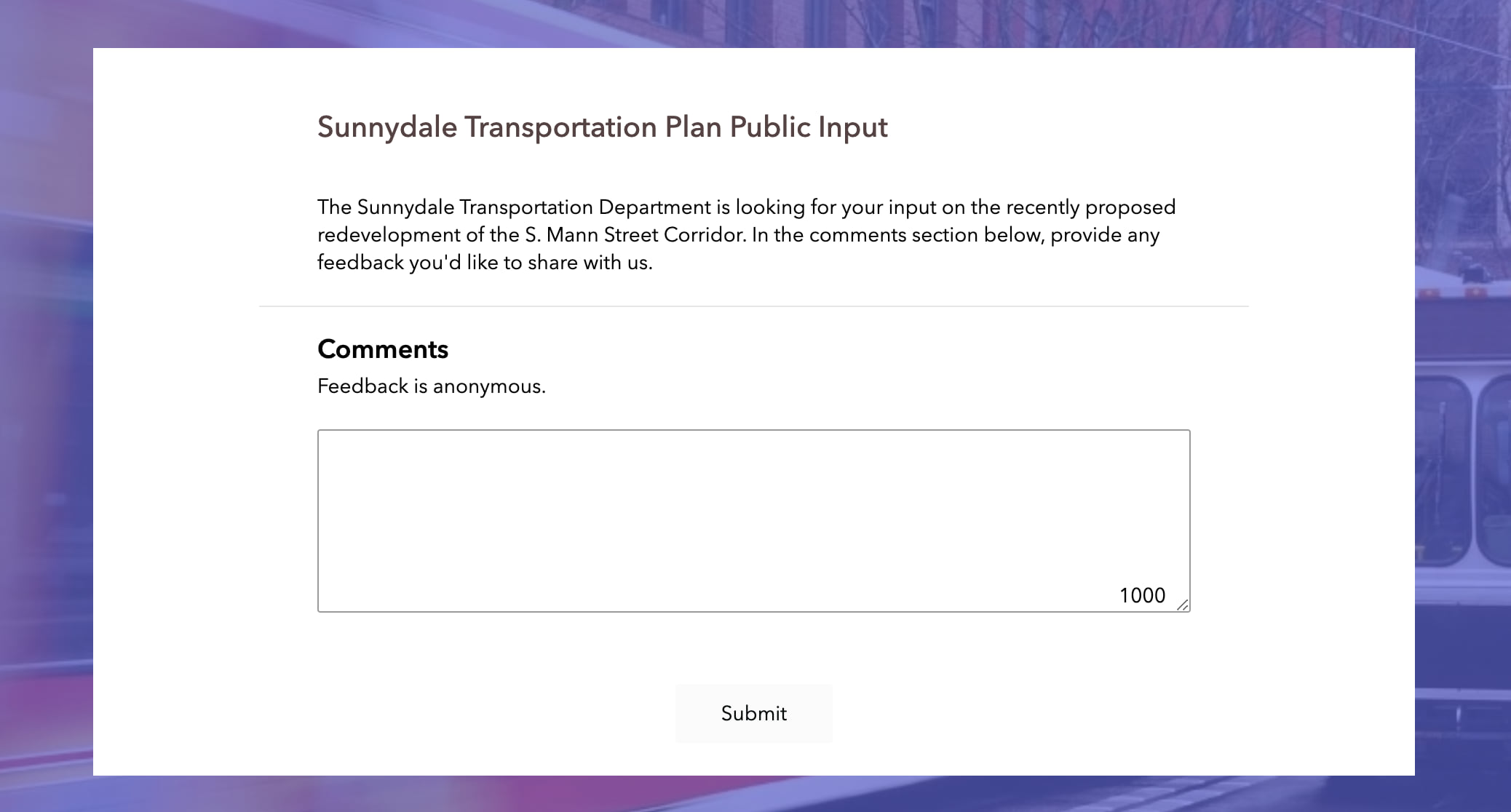 For general feedback, add a comments section by opening your site in edit mode and adding a Survey card to your layout. Click Create Survey and add a single, multiline text question to the form. Publish your survey and make sure it is shared with the public, then select Embed in the site editor to display the form directly on the site layout. Easy!
Create quick polls
For more specific feedback, embed a Survey123 form just as you would if you were creating a comments section, but choose a question format, such as a likert scale, rating, or single choice grid.
You can also use Quick Capture, the app for rapid data collection that allows you to create quick polls and generate QR codes. Quick Capture is now available to all ArcGIS Hub Premium customers for sharing public polls. To create your own poll, launch Quick Capture in ArcGIS Online and add a link to a call-to-action on your site's layout.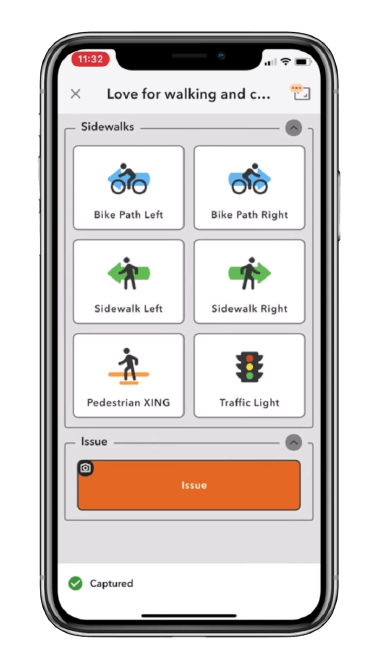 Once you've shared your site, collaborate with your colleagues by adding them to your site's core team. They can help you close the loop by monitoring responses and organizing results into metrics and charts that you can share on your site.
If you have ArcGIS Hub Premium, you can also consider using a sign up button to encourage people to participate in small group discussions to generate targeted feedback on specific topics that arise during the progression of your project. You can even add these community members to a core team so that they can contribute their own content and ideas to your project sites and pages.
Learn more
For ideas on how you can use ArcGIS Hub, visit the ArcGIS Hub Gallery and check out the templates that are available to help you kick-start your next online community engagement strategy.