As a city located along the James River in the Chesapeake Bay watershed and filled with parks, Newport News, VA locals and visitors alike enjoy cycling, hiking, and mountain biking trails throughout the 8,767 acres that comprise 41 parks that support multipurpose recreation.
Up until a few years ago, there was very little digital content created to showcase these and many other amenities the city has to offer. The GIS team made it a priority to develop many more public facing applications to advertise what the city has to offer and engage citizens in new ways.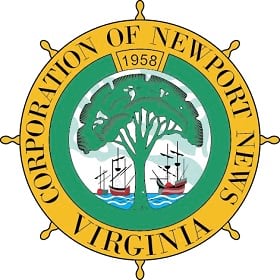 We started with the launch of our GeoHub which features a collection of apps and nearly one hundred open data layers that we are constantly adding to.
GeoHub Newport News
The GeoHub is the City's public platform for exploring, visualizing, and downloading location-based Open Data. The city creates new mapping content daily that provide unique perspectives, stories and data to its staff and residents.
The Newport News Park Finder App is an important part of the expanding GeoHub collection and features a unique opportunity to promote Newport News' vast park system. The Park Finder App gives the public an easy way to quickly filter parks by amenities and discover parks near them. Before the creation of the Park Finder, there was no easy way for citizens to search for a park based on its amenities and no interactive way to view a park.
Newport News Park Finder
Discover a new park to visit in Newport News
The Park Finder provides a way to engage people with data in a way they may have never done otherwise. The app can filter on key amenities available at any park.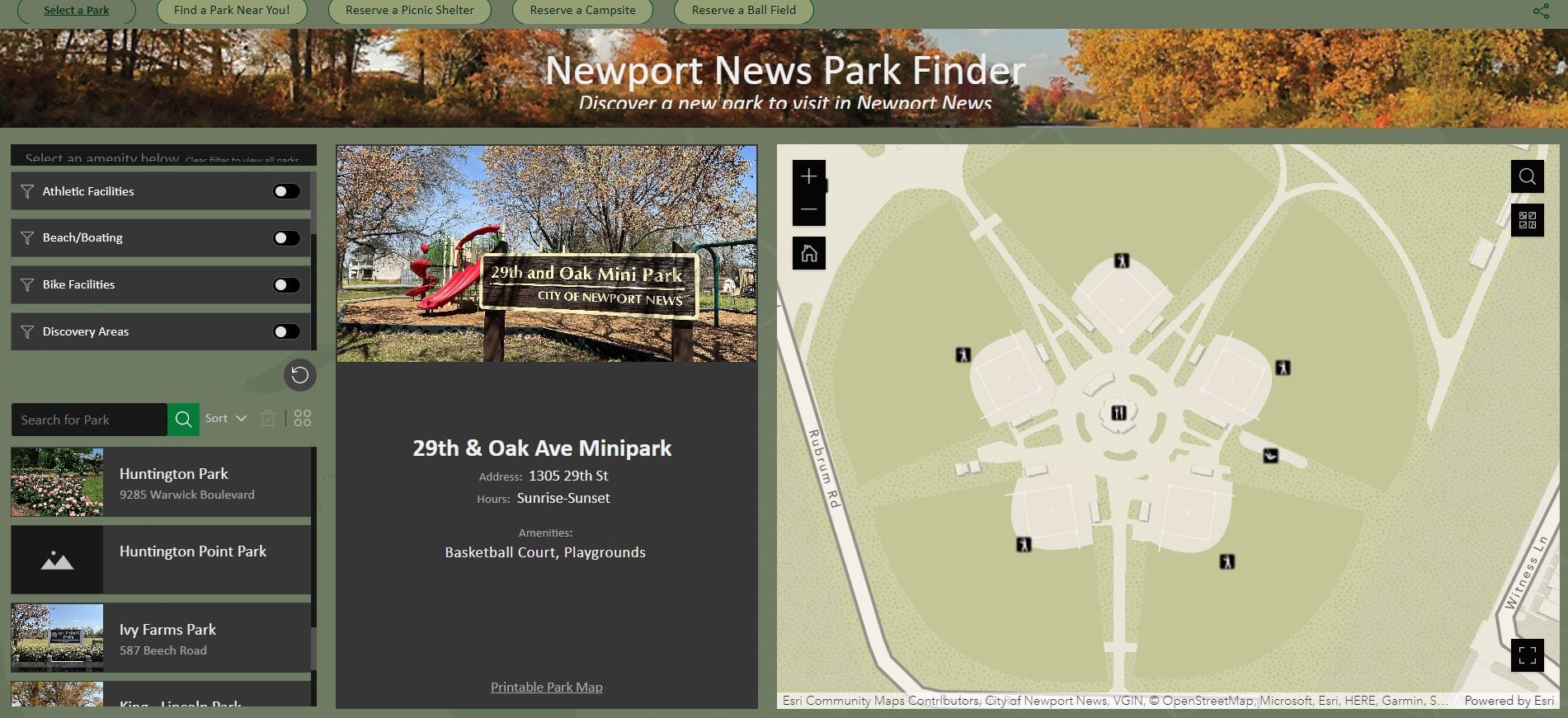 Users can also reserve sports fields and courts, picnic shelters, and campsites from the app.
We discovered Esri's Community Maps Program a few years ago while looking for a specific style to match the marketing materials from our tourism office. We like to have a consistent brand for the content we create and utilizing the Community Maps Program enables us to enhance our content while maintaining replicability in everything we develop for both internal and public apps.
The Modern Antique basemap style was nearly perfect for their parks applications, and matched the desired branding style, but the city realized that the basemap needed to be updated with their important local data.
...
In order to create a more useful foundation to support the city's growing applications, they registered and began contributing their local data to the Community Maps Program. Initially, they submitted a few layers, now they share 20 map layer services, keeping their area of interest contemporary.
The City of Newport News has developed a 'hybrid' approach for keeping their basemaps updated. After setting up routine service submission, they began incorporating map changes through Esri's Basemap and Geocoding Feedback Service.
Increasing large-scale detail was then accomplished by adding key features to the basemaps by way of the Community Maps Editor. A summer intern was the key to finalizing the addition of school, parks, and recreation facility details to bring the maps to life. They then realized that not only Parks, but Public Safety, Planning and many other departments applications could benefit from the greater level of detail.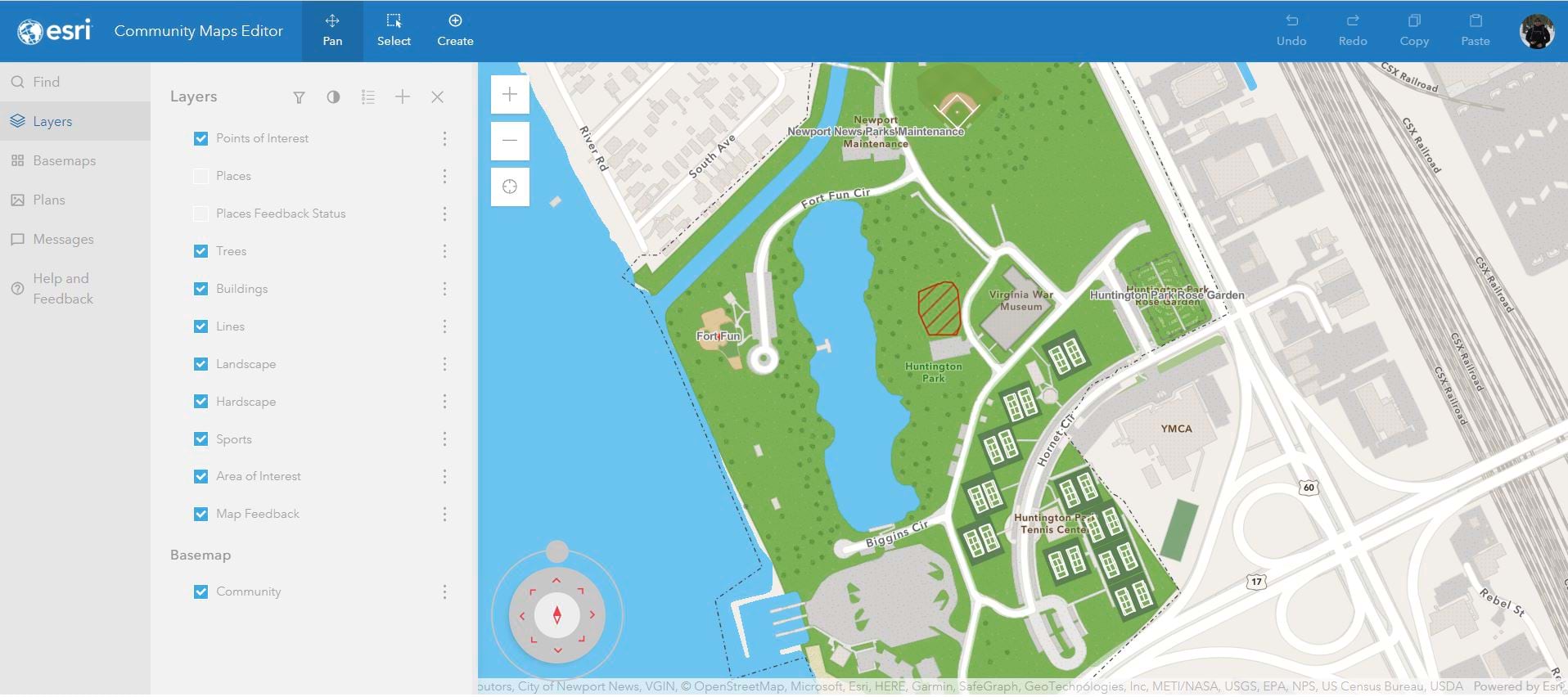 Using Field Maps and the Community Maps Editor, I've helped collect and digitize over 4,000 parks and schools amenities. With the stencils and the edit tools I was able to add even more detail and find the Editor fun and easy to use.
Once the city was satisfied with the basemap content they used the ArcGIS Vector Tile Editor to align the basemap style to their branding requirements.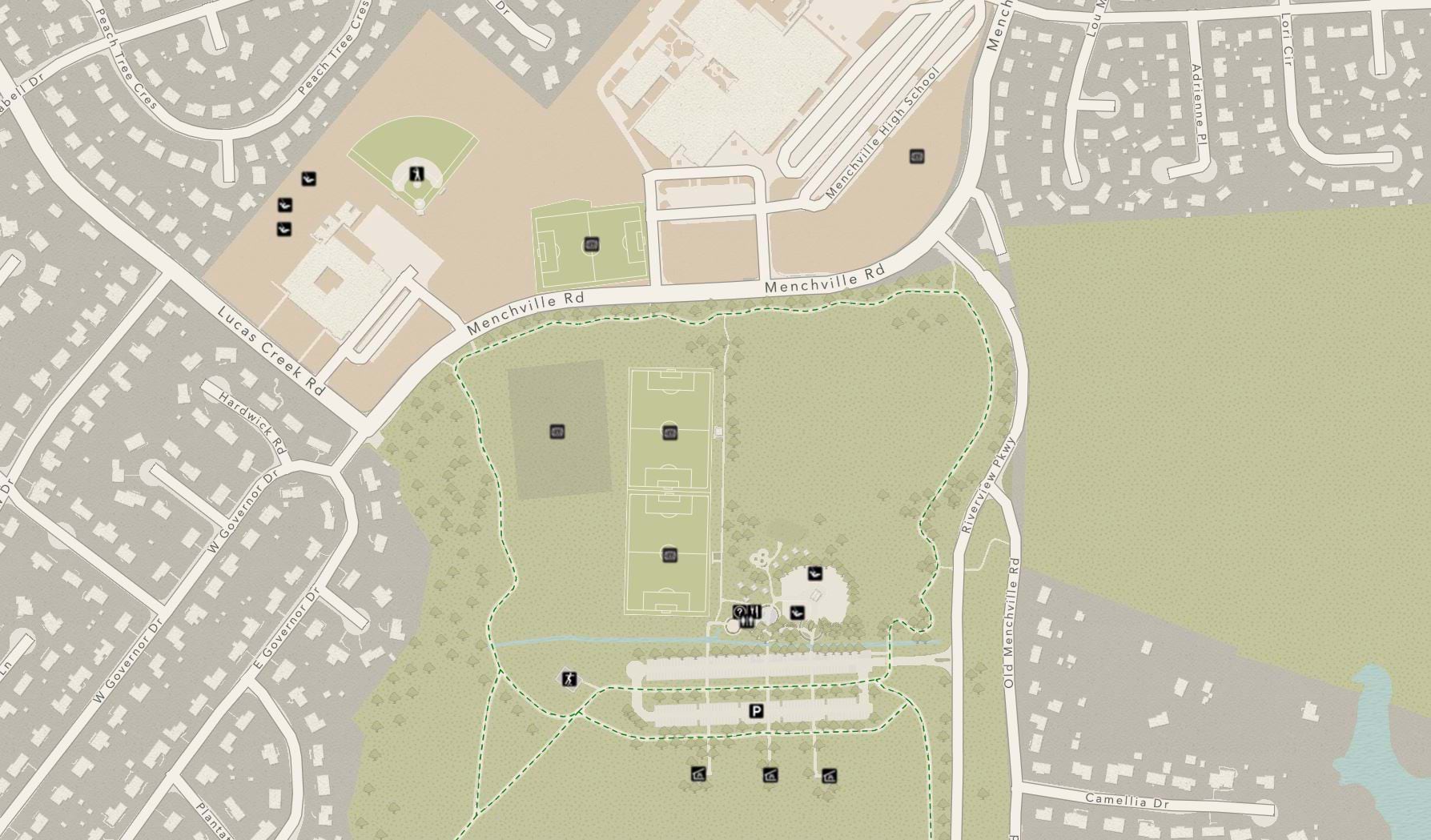 Finally, the city began sharing address point data to ensure locals and visitors could find parks and other locations accurately. Address data shared through the Community Maps Program enhances the ArcGIS World Geocoding Service
The City of Newport News, VA is creatively leveraging all of the tools and workflows available to develop useful information products. If you would like to know more about Newport News click here.
If your organization is interested in contributing its local geographic knowledge, click the image below to get started.