Overview
ArcGIS GeoBIM delivers an innovative, easy-to-use web-based experience for teams to collaborate on building information modeling (BIM) projects and issues in geospatial context. Architecture, engineering, construction (AEC) and operations teams can make better decisions by securely accessing up-to-date project and asset information, including digital models, documentation, issues, and reality capture.
The October 2023 release improves the user authentication experience for connecting to Autodesk Construction Cloud®.
Release Highlight
Users of ArcGIS GeoBIM will notice an improved experience for logging into their associated Autodesk accounts. Connecting to an authenticated Autodesk account is required for accessing design and construction information stored in Autodesk Construction Cloud. Prior to this release, some users experienced issues when authenticating their Autodesk accounts with pop-up blocking enabled in their browsers.
Two areas in ArcGIS GeoBIM have been enhanced to simplify Autodesk account authorization:
Projects — After signing into ArcGIS GeoBIM, users are brought to the Projects page. When inspecting project details without an authenticated Autodesk account, users will now see a prompt to "Log in to Autodesk to view projects". Clicking this prompt directs users to sign in to their Autodesk account and authorize access with ArcGIS GeoBIM. Once completed, users will see links to all associated projects in Autodesk Construction Cloud.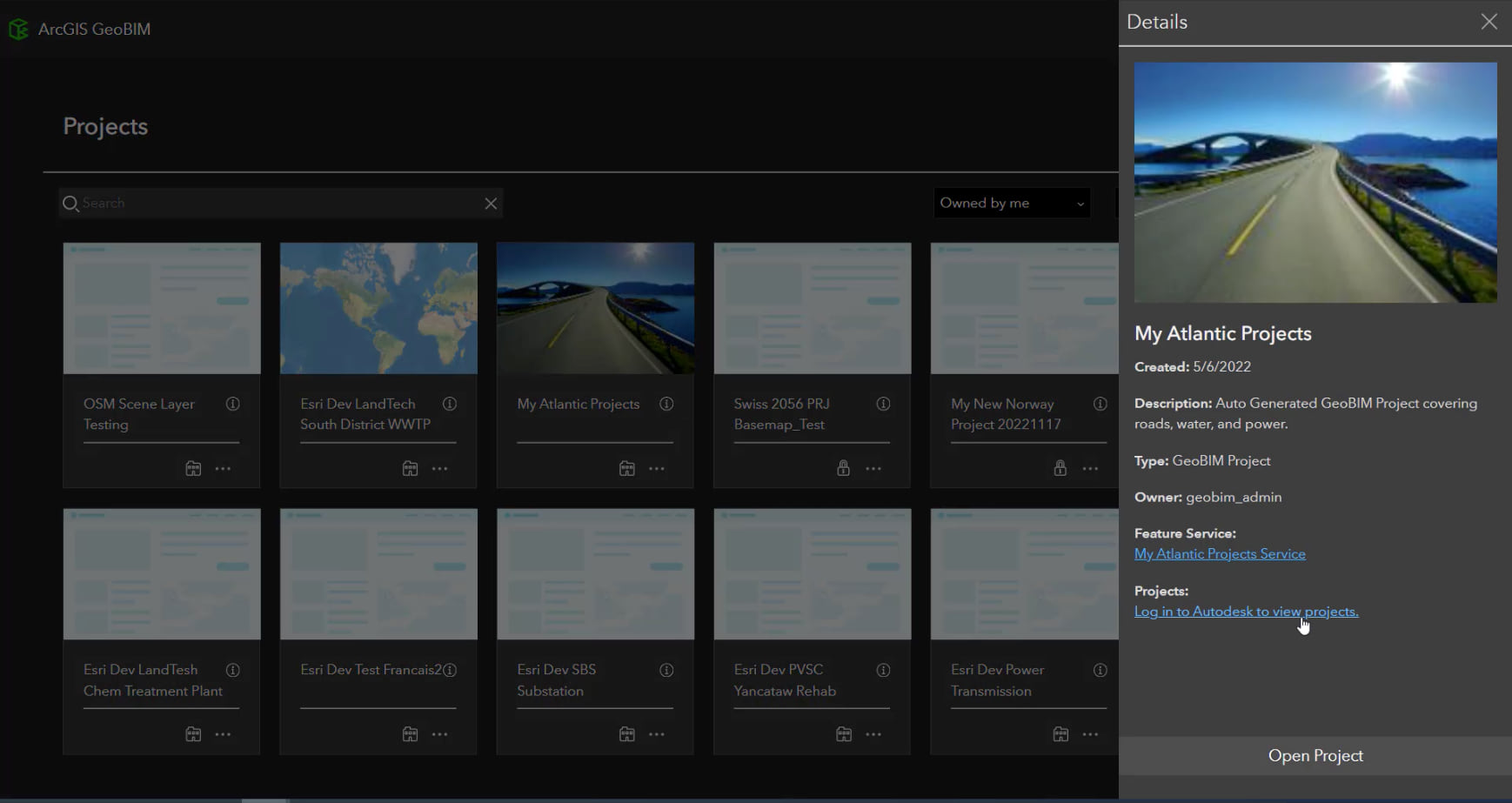 Apps — Users viewing the Apps page while not logged into an authenticated Autodesk account will now see a new prompt window directing them to log in. Users who have unsuccessfully signed into their account via the Autodesk login page will continue to be prompted in order to proceed.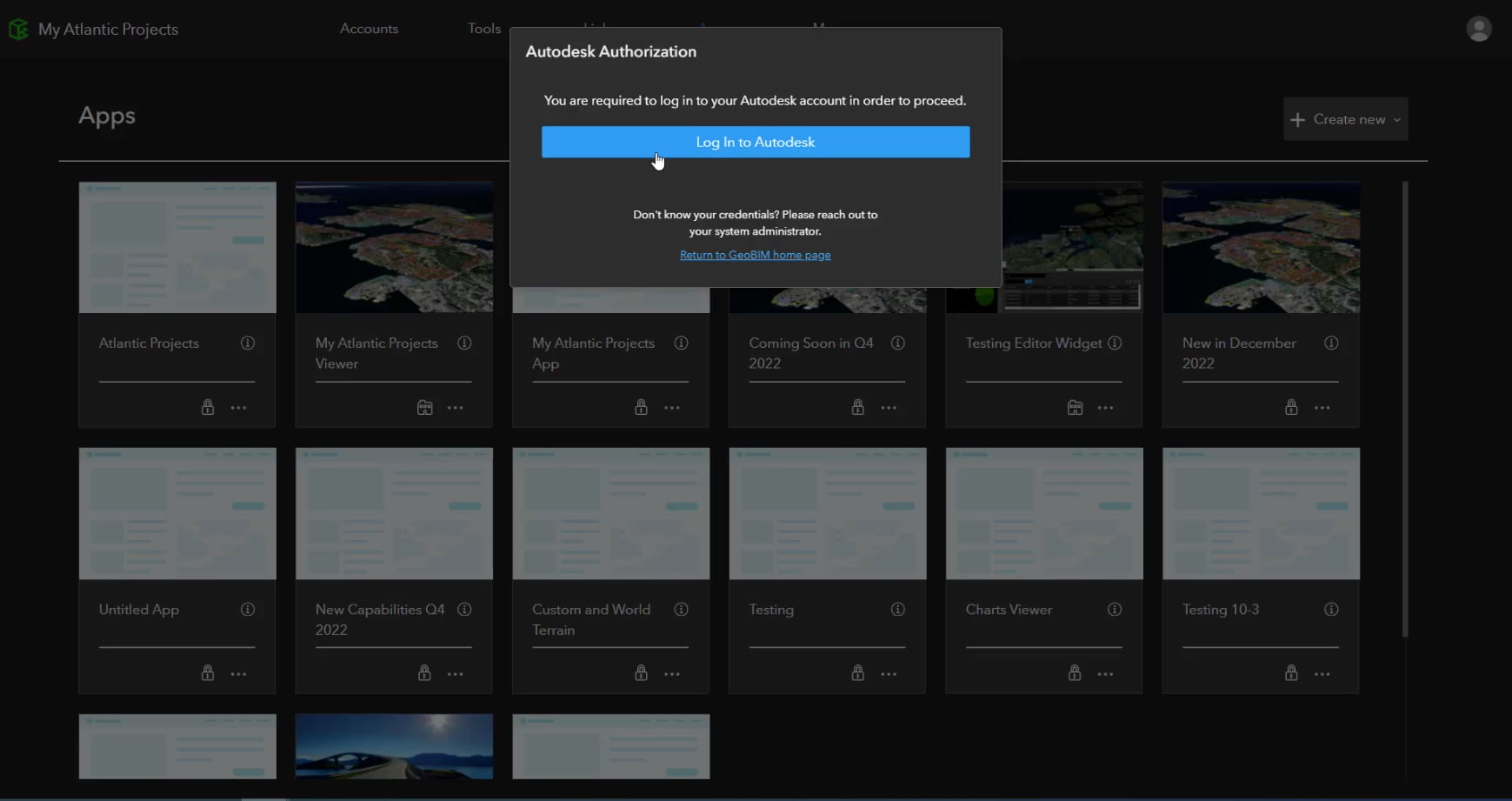 Join the Esri Community
Want to help us drive new capabilities in future releases of ArcGIS GeoBIM? Have a question for our GIS and BIM experts? Visit the Esri Community and add your ideas for consideration.
Discover More Resources
Access tutorials, videos, and articles for ArcGIS GeoBIM
You can learn more about GIS and BIM collaboration in the cloud by visiting the ArcGIS GeoBIM resources page and video playlist. Upcoming webinars and past recordings presented by Esri and Autodesk can be found on the ArcGIS GeoBIM webinars page.