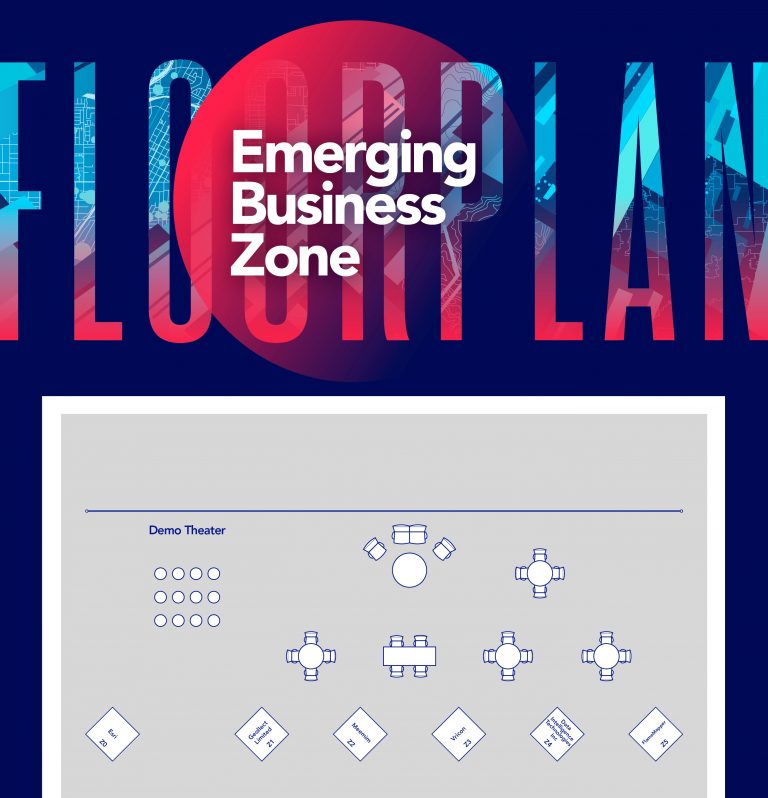 From January 29-30th, over 4000 professionals will gather for the 2019 Esri Federal GIS Conference (#FedGIS) in Washington, DC. The two-day conference allows attendees to explore the ground-breaking ways governments use geospatial technologies to solve the world's greatest challenges. Join our community and Esri President, Jack Dangermond, to discuss the latest geospatial trends and opportunities shaping government and society.
What to Expect?
Get inspired. Hear what's next in government.
Learn new approaches. Choose from 100+ workshops and hands-on learning.
Network with visionaries. Collaborate with peers and exchange best practices.
The Expo:
Don't miss the GIS Solutions Expo where you can connect and collaborate with a multitude of government agencies, technology partners, and Esri experts. The floor features focused neighborhoods such as Earth Science, Natural Resources, Health, Safety and Security, Defense, and more.
Amongst the many exhibitors, we hope you'll find time to visit the Emerging Business Zone, a unique area featuring the work of innovative emergent businesses working across an array of markets. These companies have integrated ArcGIS within their products to help you improve workflows, deliver better services, and fulfill business objectives. Come learn how their innovative solutions can benefit you and your organization.
Expo Times:
29th: 12:30 pm – 6:30 pm
30th: 10:45 am – 5:15 pm
Here's a round-up of the Emerging Business Zone exhibitors at the event:
| | | |
| --- | --- | --- |
| Company | Description | Industry Focus |
| Data Intelligence Technologies | Entity Analytical Platform: Social collaboration tool for linking together Big Knowledge Graphs combined with Search & Discovery at Cloud Scale. Link together custom networks that relate to your business model, collaborate among your team and follow areas of interest, search smarter: "Who worked with James at Data Intelligence in 2014", discover business insights as data is transformed into intelligence. | National Government, Defense |
| FlameMapper | Had enough yet? As former emergency managers and first responders at heart, FlameMapper utilizes proprietary fire behavior and landscape level modeling algorithms to serve DoD customers at all stages of emergency management: installation resilience, mitigation, preparedness, response, and recovery. Learn how to seamlessly implement near-real-time wildfire predictive analyses, risk analytics, landscape-level mitigation modeling, and fireline containment analysis, all within the ArcGIS Platform. | Public Safety, State/Local Government |
| Geollect | Geollect is a UK and US based global Geospatial Intelligence Company, which provides a synthesis of cutting edge data feeds with proven advanced geospatial analysis. We create proprietary, dynamic algorithms within user-friendly software to deliver a new form of timely and actionable intelligence. Our products and services support critical decision-making by business leaders, providing them an operational advantage over their competition, while allowing them to lower operational risk and increase efficiencies. | National Government, Defense |
| Meemim | vGIS | vGIS is the leading augmented reality visualization platform for GIS. Using the vGIS system, field personnel can see an augmented view that includes holographic infrastructure objects, improving their environmental assessments and increasing their situational awareness. vGIS solutions are estimated to save 12-20 hours per person per month and prevent up to 50% of excavation-related accidents resulting from human error, among other benefits. | State/Local Government, Public Safety |
| Vricon | Vricon serves the global professional geospatial market—to include telecommunications, emergency response, defense, and intelligence communities—with world-leading 3D geodata and 3D visualization solutions. | National Government, Defense |
We especially recommend talks from the Emerging Business Zone:
2019 Emerging Business Zone – FedGIS Expo Spotlight Talks
Tuesday, January 29
1:45 pm – 2:15 pm
Mega-Fires, Are you ready? You could be.
FlameMapper
Mega-Fires, had enough yet? Come learn how Esri customers save valuable time, money and lives at all stages of wildfire emergency management: installation resilience, mitigations, preparedness, response, and recovery. Seamlessly unlock proven tools like near-real-time wildfire predictive analyses, mitigation modeling, and fireline containment analysis to start taking back control today.
3:00 pm – 3:30 pm
Unleashing the Power of 3D for Federal Users
Vricon
Vricon will show how to use ArcGIS to access and exploit 3D data to its fullest. Demonstrating how Esri tools can create viewshed and line-of-sight analyses, fuse 3D data with other information sources, employ change detection techniques, and enhance decision-maker understanding through strong visuals.
4:15 pm – 4:45 pm
How Data Science is Providing a New Perspective on Intelligence
Geollect
The expansion of commercial and open source satellite data, and the ability to exploit non-traditional datasets have revolutionized the way intelligence can be collected. Geollect provides a comprehensive blend of leading-edge data feeds and advanced geospatial analysis for a growing ecosystem of industries and businesses looking to exploit the enormous amount of powerful and, critically, actionable intelligence.
Wednesday, January 30
11:00 am – 11:30 am
Blur Search Technologies (ST): Big Data Geospatial Search
Data Intelligence Technologies
Blur Search Technologies (ST): Enterprise Big Data Geospatial Search & Discovery Platform.  Presentation discussing Petabyte scalable, fault-tolerant, search-and-retrieval using Hadoop.
1:30 pm – 2:00 pm
GIS and Augmented Reality – The Future of Field Services and Decision-making
Meemim | vGIS
Advanced holographic and visualization technologies present new opportunities for federal agencies, emergency responders and private organizations. This presentation reviews the latest in holographic visualizations and how they can be leveraged to magnify the value of GIS systems to improve collaboration, support decision-making and enhance the safety and accuracy of field work.
2:45 pm – 3:15 pm
Leveraging GeoCam for Rapid Aerial & Street Level Imagery, 3D Point Clouds & Geo Data as a Service
GeoCam
Come learn about the future of enabling remote mapping, design, and engineering through the new GeoCam service. We fly and drive your area of interest to extract and deliver just the critical GIS-ready data you need. See demos of governments, utilities, facilities, and other enterprises which are transitioning to the latest in imagery, reducing the expensive and slow use of mobile data collection workflows.
Download the Emerging Business Agenda for 2019 FedGIS.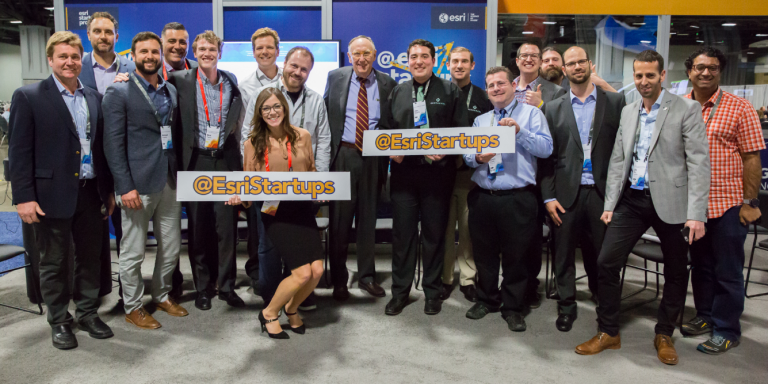 Join Us:
This overview only captures a snapshot of the activities that await, so be sure to monitor the agenda to plan your trip. If you're a developer, consider staying an additional day and sign up to attend the Esri Developer Summit DC (DevSummit), at the same venue, January 31.
We hope you'll join us and share ideas, discover new trends, and learn how GIS can help us all understand our world and make a difference. Not to mention, the conference is free to attend if you're a U.S. Federal Employees/Contractors/Tribes, Non-U.S. National Government Employees, and NPOs, NGOs, and International Organization, so register today.
See you in DC!

Commenting is not enabled for this article.