Build a story. Protect the planet.
Esri and the International Union for Conservation of Nature (IUCN) — the world's largest and most diverse environmental network — have teamed up to support global efforts to conserve the earth's lands and waters. And we need your help.
Simply create a conservation story and enter the 2023 ArcGIS StoryMaps Competition. Get started with advice from the experts!
Storytelling for Conservation Webinar
September 28, 2023 from 10:00 – 11:30 AM EDT
Join Esri's StoryMaps team and your guest judges — Jhon Duane Goes in Center, Deborah Fallows, Mike Frame, Jennifer Kelleher, Dr. Kelsey Leonard, Joshua Stevens, and Sandra Turner — for the free Storytelling for Conservation webinar. Register to:
Understand global 30 x 30 efforts to conserve our planet
Learn about the different types of protected and conserved areas that can contribute to 30×30
Learn how to tell data-driven stories with maps
Get more details and ask questions about the 2023 ArcGIS StoryMaps Competition
Participate in a live Q&A with the competition judges

Get to know this year's competition judges.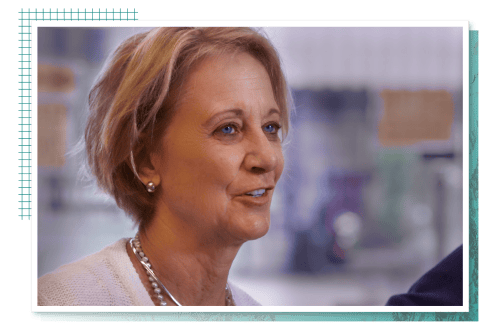 Deborah Fallows
Deborah Fallows is a linguist and writer for many national publications. With her husband, James Fallows, she co-authored the best-selling book Our Towns, a 100,000-Mile Journey Into the Heart of America, now an HBO Documentary. They launched the Our Towns Civic Foundation to continue the focus on community and citizen activism in all aspects of civic life, including environment and sustainability. ArcGIS Storymaps, as the story here, has been part of their journalistic work. Read more of Deborah's works here.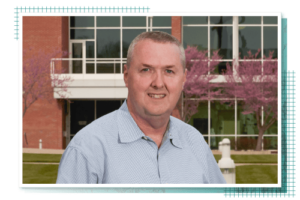 Mike Frame
Mike Frame is the Associate Program Coordinator and Deputy Director of U.S. Geological Survey (USGS) Science Analytics and Synthesis. He is responsible for leading several enterprise scientific efforts focused on data management, computational capabilities, foundational datasets, and libraries. His applied research has focused on enabling better use and application of scientific data, tools, cyberinfrastructure, and services. Before joining USGS, Mike worked at the U.S. Department of Energy.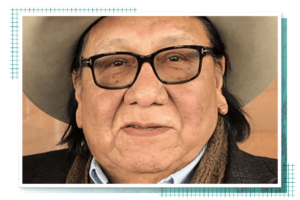 Jhon Duane Goes in Center
Jhon Goes In Center is of the Pute' Tio'spaye — a collective of extended family relatives within the Oglala Lakota Nation. After working 17 years for IBM, he founded Innovative GIS Solutions Incorporated, a GIS consulting firm in Ft. Collins, Colorado. His work included mapping applications for First Nations in Canada in their pursuit of Treaty and Land Claims negotiations. Now a GIS leader, speaker, and teacher, Jhon draws upon ancestral ideals to mentor Native American organizations and emerging professionals.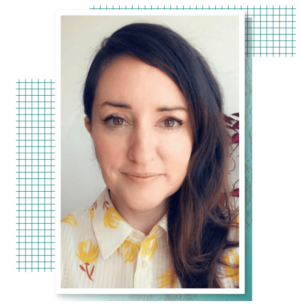 Jennifer Kelleher
Jennifer Kelleher is the lead for Governance, Equity, and Rights in the IUCN Protected and Conserved Areas Team. In her role, Jennifer promotes equity and rights in protected and conserved areas through good governance and the recognition of Indigenous peoples' governance systems and territories. The 30×30 movement offers a great opportunity to recognize and support these areas. She supports the IUCN Green List Standard and the recognition of other effective area-based conservation measures or OECMs, which offer exciting new prospects for recognizing diverse and effective conservation practices across the world.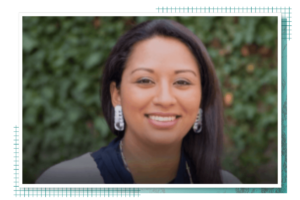 Dr. Kelsey Leonard
Dr. Kelsey Leonard is a water scientist whose work focuses on Indigenous water justice. She is also a legal scholar, writer, and enrolled citizen of the Shinnecock Nation.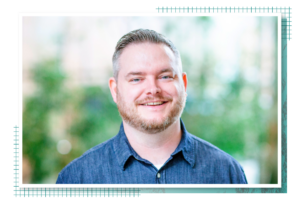 Joshua Stevens
Joshua Stevens — the Cartographic Editor for Maps.com — is an expert in cartography, data visualization, and earth science communication. He was previously the lead cartographer of NASA's Earth Observatory where he directed the design and user experience for digital storytelling. Joshua served as a guest judge for the 2022 ArcGIS StoryMaps Competition for data visualization. Read his blog post about the winners.
Sandra Turner
Sandra Turner is a National Geographic Certified Education and Emerging Explorer who integrates scientific modeling, STEAM-focused projects, ArcGIS mapping applications, and digital storytelling to cultivate curiosity about the world in new generations of explorers. Sandra is a 2020 recipient of the National Geographic Society's COVID-19 Remote Learning Emergency Fund to advance climate and ocean literacy globally through online instruction. She received additional funding in 2022 to study how the science of awe and wonder shapes students' curiosity, inquiry, and emotional well-being.