Jennifer Kelleher is the lead for Governance, Equity, and Rights in the Global Protected and Conserved Areas Program at the International Union for Conservation of Nature (IUCN)—the world's largest and most diverse environmental network.
In her role at IUCN, Jennifer promotes equity and rights in protected and conserved areas through good governance and the recognition of Indigenous peoples' governance systems. She supports the IUCN Green List Standard and the concept of other effective area-based conservation measures or OEMs, which offer exciting new prospects for recognizing diverse and effective conservation practices across the world.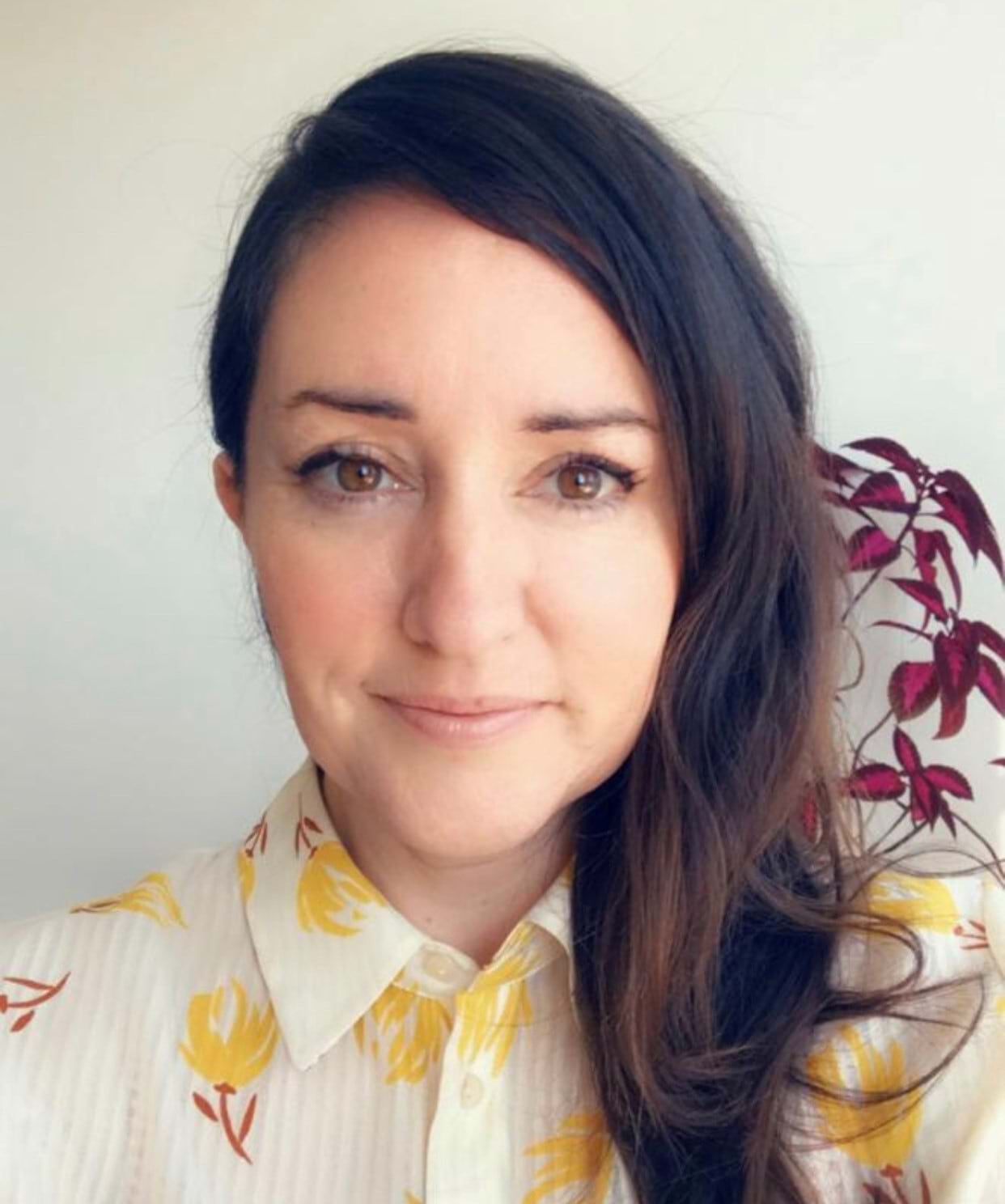 I am passionate about bringing together different knowledge systems for transformative change and co-learning to take action in social justice issues in nature conservation.
Below, Kelleher discusses the global 30×30 effort and the critical contributions of all communities in conserving our Earth's lands and waters in fair and effective ways.  
Learn how you can get involved through the 2023 ArcGIS StoryMaps Competition, a partnership between Esri and IUCN.  Submit your conservation story from July 10 through October 27, 2023.

About 30×30
The global conservation community is all abuzz with the phrase "30×30." It is a new international policy and emerging movement that calls for the conservation of at least 30% of the Earth's biodiversity by 2030. But how can this ambitious target be achieved? IUCN and Esri have partnered up for a digital storytelling initiative as one avenue to demonstrate innovative solutions. In global conservation, it will be the little things that make big things happen.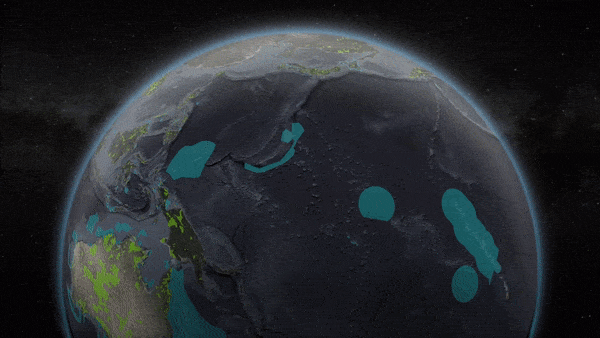 Biodiversity describes the variability and abundance of all life on earth, from the smallest organisms in the soil through to the fish, birds, plants, and animals across terrestrial, marine, and freshwater ecosystems. It is the vast, interconnected web of life on earth that, of course, includes us.
The latest science informs us that a target of at least 30% is needed if we are to both stop and reverse the rapid decline of biodiversity. And we need action fast. Our very health and survival depend upon it.
The good news? There are already clear and workable solutions all over the world, many implemented in local communities but not widely shared or reported. In some places, and for thousands of years, Indigenous peoples and local communities have been conserving their local natural environments voluntarily. Whether for food, medicine, or spiritual and cultural reasons, conserving nature has been intertwined with their own human well-being.

Elevating local voices
The 30×30 effort recognizes the critical roles that Indigenous peoples and local communities play in conserving biodiversity.
This is precisely why we in the Protected and Conserved Areas Team in IUCN are cohosting the 2023 ArcGIS StoryMaps Competition with Esri.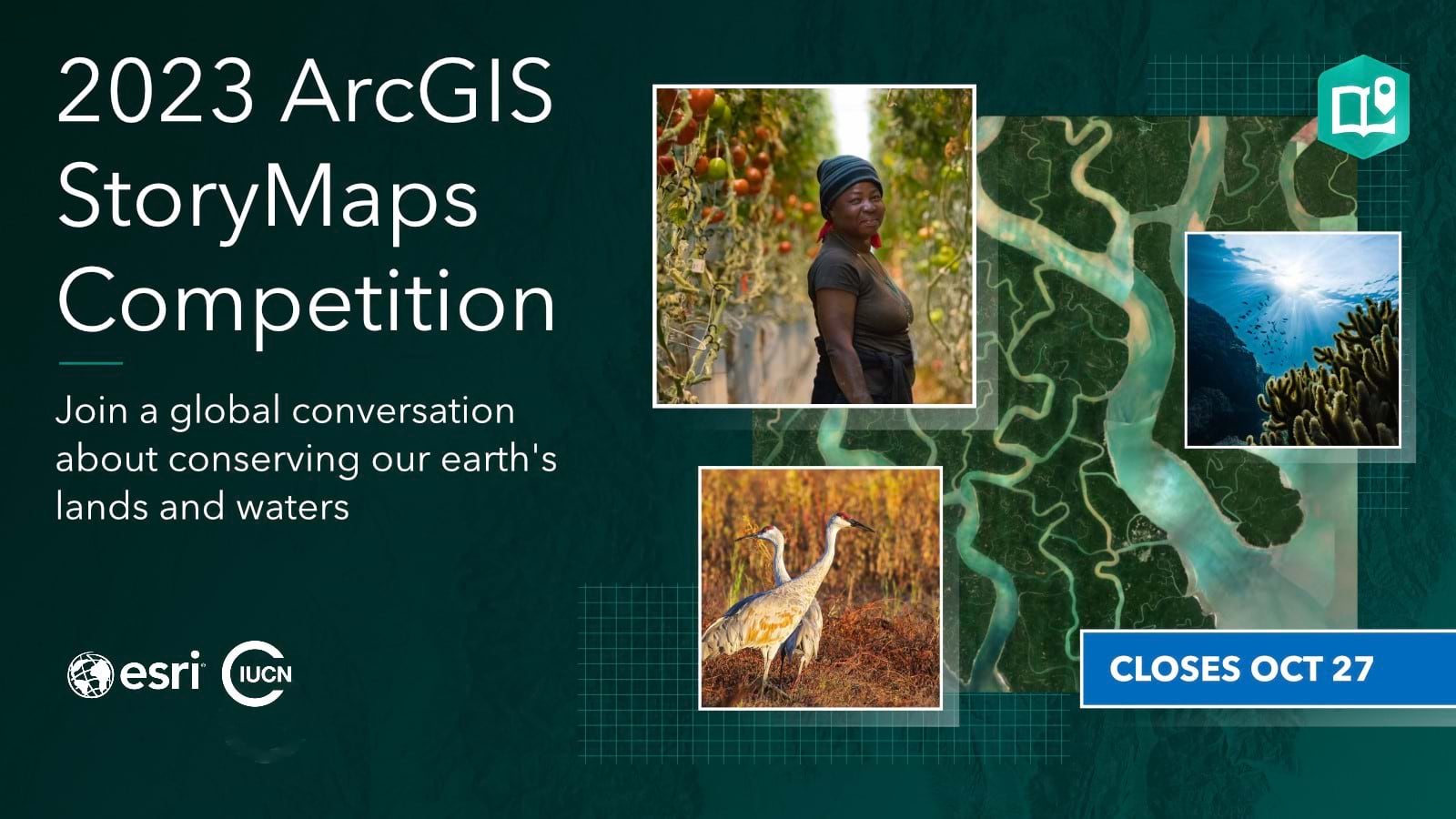 This year IUCN and Esri seek to elevate the work of local communities and Indigenous peoples – through their own voices and experiences – through place-based storytelling with ArcGIS StoryMaps.
We invite storytellers globally, 18 years and older, to submit stories about restoring and conserving the Earth's resources. These stories by individuals and organizations will contribute local voices to the larger global discussion about a sustainable world.
Story submissions should focus on at least one of the following topics:
Locally-led conservation, including initiatives by local communities
Conservation of freshwater and ocean habitats
Conservation of land, natural resources, and wildlife corridors
Data and innovative technology for management and monitoring
Conservation-related science and research, including Indigenous Knowledge or Traditional Ecological Knowledge in restoration and conservation efforts
Tourism, nature-based education, and outdoor opportunities, particularly for nature-deprived communities
Current threats to the health of lands, waterways, and wildlife and the impacts on the communities in and around protected and conserved areas
Protected areas with a special focus on equitable governance, shared decision-making, and Indigenous peoples' protected areas
Areas conserved, governed, and managed by Indigenous peoples
Areas that may be considered as "other effective area-based conservation measures" also with sustainable-use areas such as fisheries, agriculture, forests, and other locally relevant value
Storytellers may submit a new or existing story created with ArcGIS StoryMaps through the ArcGIS StoryMaps Competition website.

A few important terms
The competition theme—conservation—is broad and inclusive for all storytellers worldwide. And the potential story topics cover everything from local waters and oceans to forests and parks to scientific and traditional approaches to conservation. This competition is for everyone.
But a few potential story topics are very specific and built around important 30×30 concepts and language. Those topics recognize the contribution of Indigenous and local communities to our collective conservation efforts. Here's a primer on a few of those concepts: protected areas, conserved areas, and other effective area-based conservation measures.
Protected areas
Protected areas are formally designated areas with a primary focus on conservation. Most people think of national parks, but these areas may be managed in a variety of ways from no-go zones to areas with sustainable use. They may be established, governed, and managed by governments, private actors, Indigenous peoples, or local communities—or coalitions of these.
A protected area is a "...clearly defined geographical space, recognized, dedicated, and managed, through legal or other effective means, to achieve the long-term conservation of nature with associated ecosystem services and cultural values." —IUCN
One example is the Arakwal National Park in Australia. The holders of native title are the Arakwal people who maintain strong cultural associations with the landscape, plants, animals, and waterways. They manage the area jointly with the state national parks and wildlife service.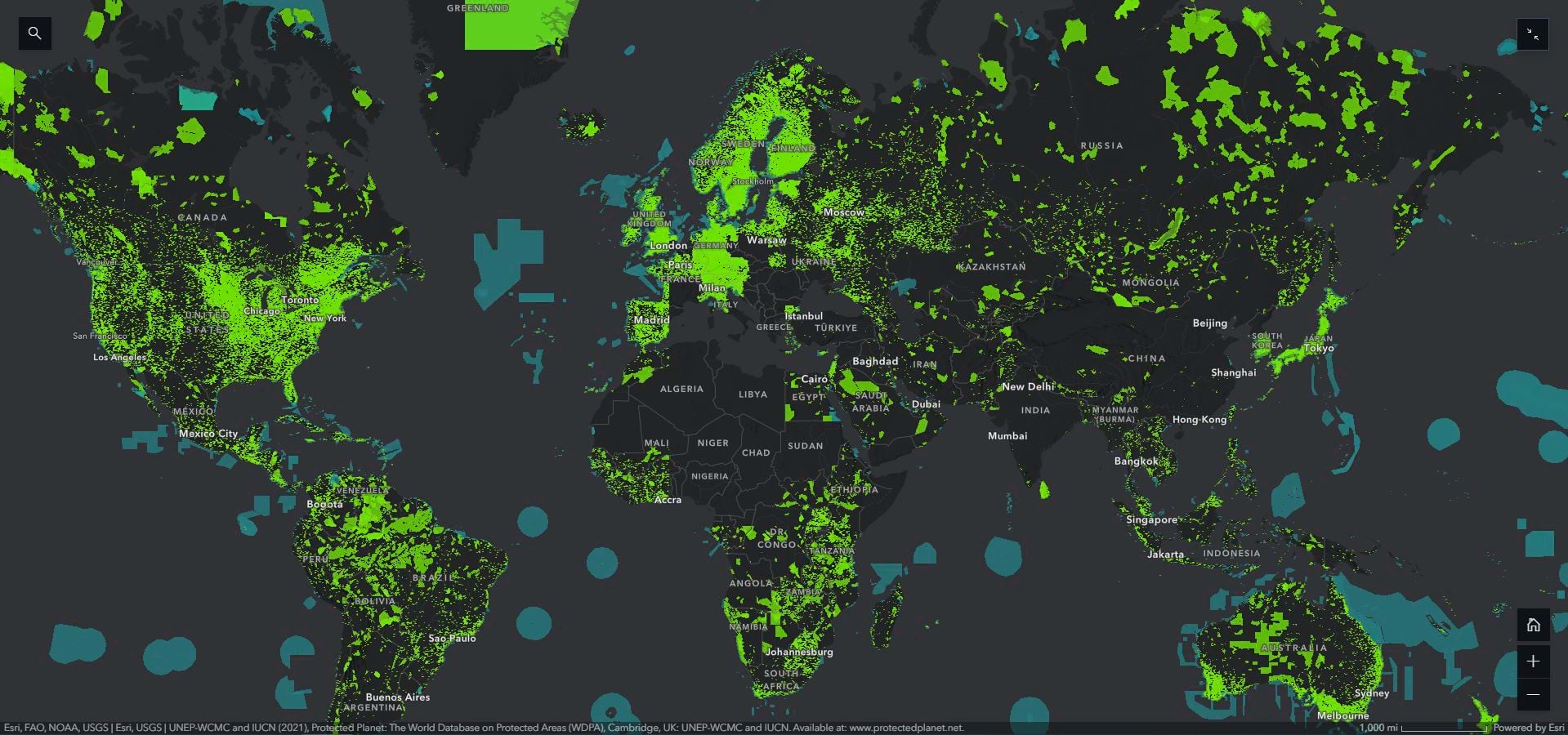 Conserved areas
"Conserved areas" is a broader term referring to areas where conservation isn't necessarily a primary objective, but where it happens anyway and is likely to continue in the long term. Conserved areas could include any area supporting high levels of biodiversity including village forests, commercial hunting reserves, shipwreck sites, or community gardens.
Conservation areas are "geographical spaces where ecosystem conservation is achieved in practice, and/or is in a positive conservation trend and likely to be maintained in the long term." —IUCN
Other effective area-based conservation measures
While many protected areas are reported nationally and globally, there are other communities that contribute to the 30×30 effort but are not officially designated as protected. As an alternative, the concept of "other effective area-based conservation measures" or OECMs has been adopted and defined at the global level.
It is important to note that OECMs are not established or designated by governments, they are rather identified and recognized. This is an exciting new form of recognition, following IUCN technical guidance, that may be reported to the World Database on OECMs.
OECMs are "...geographically defined areas, other than protected areas, which are governed and managed in ways that achieve positive and sustained long-term outcomes for the in-situ conservation of biodiversity with associated ecosystem functions and services and, where applicable, cultural, spiritual, socio–economic and other locally relevant values." —IUCN
Beyond protected areas and OECMs, the 30×30 target explicitly articulates the vital role of Indigenous peoples and local communities and recognizes how they often own, occupy, and manage areas with significant biodiversity. All activities carried out under the target must, therefore, recognize and respect the rights of Indigenous peoples and local communities, including over their traditional territories. The time-honored, diverse, dynamic socio-cultural and ecological areas are conserved through deep cultural connections. Considering the potential reach of such areas, and if the custodians so wish, this global movement provides a unique opportunity for such areas to be recognized, supported, and celebrated.

Get started on your conservation story
Are you a student or researcher working on a conservation-related research project? An organization working with local partners on a conservation or environmental education project? A member of an Indigenous peoples' or local community working to conserve a natural site in your area?
We want to hear your story!
Not sure you have the technical skills or the necessary equipment? Whether you're a complete novice or a seasoned GIS professional, we'll support you through the storytelling process with:
A series of webinars to be announced over the next few months
Existing ArcGIS StoryMaps sample stories and resources
Ongoing competition updates and suggested resources posted through our newsletters and social media channels including @ArcGISStoryMaps Twitter
Don't have an ArcGIS account? Here are a few options for signing up.
The 2023 ArcGIS StoryMaps Competition opens on July 10, 2023 and closes on October 27, 2023. We can't wait to see what you create!