The annual Esri User Conference is the perfect time to connect with the storytelling community and explore the latest ArcGIS StoryMaps updates and capabilities.
Join Esri's StoryMaps team from Monday, July 10 to Thursday, July 13, 2023 at the San Diego Convention Center in California. To prepare for this year's event, check out a few conference highlights and the ArcGIS StoryMaps sessions you won't want to miss. Session times are provided in Pacific Daylight Time.

Monday, July 10
8:30 a.m. to 3:30 p.m.  Plenary Sessions
Featuring: Jack Dangermond, Esri President, and guests
What better way to learn about Esri and the incredible work by the GIS user community than from Jack Dangermond at the Plenary Session? You'll hear from compelling featured speakers and see GIS technology in action, including an ArcGIS StoryMaps demo.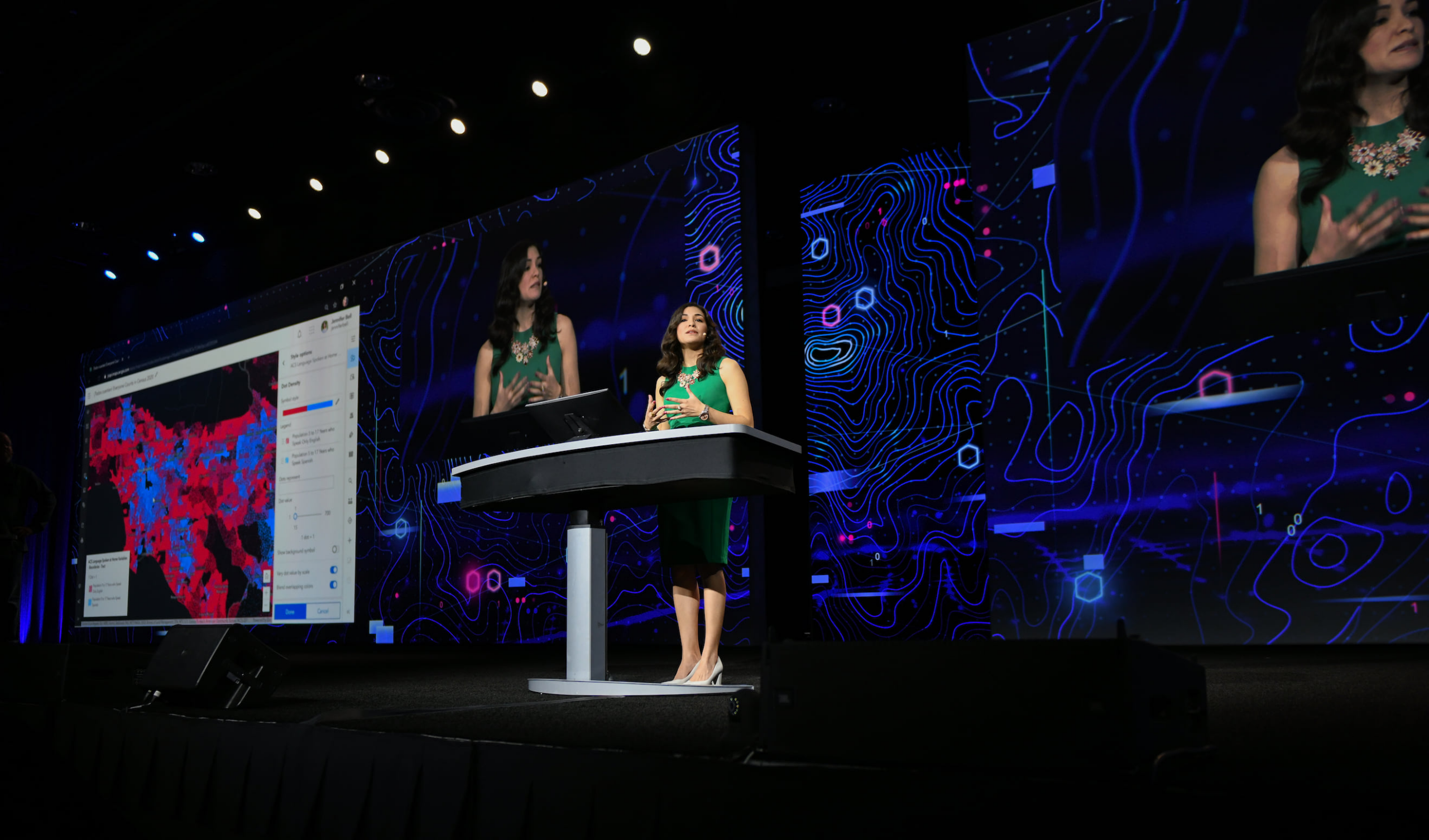 Tuesday, July 11
10:00 a.m. to 11:00 a.m.  ArcGIS Online and ArcGIS Enterprise: Choosing the Right App Builder

Which web app should you choose for an upcoming project? In this session, you'll learn about the different app builders in ArcGIS Online—including ArcGIS StoryMaps,  Experience Builder, Instant Apps, and Dashboards—and how to select the right builder for your audience.
1:00 p.m. to 2:00 p.m.  Analyzing, Sharing, and Planning Seagrass Restoration with GIS
Join this session to explore how GIS can transform the process to identify and evaluate seagrass scars. Learn how ArcGIS StoryMaps can be used to improve seagrass restoration efforts through data sharing and collaboration.

Wednesday, July 12
8:30 a.m. to 9:30 a.m.  ArcGIS Online and ArcGIS Enterprise: Choosing the Right App Builder
Can't make the Tuesday session? Here's another chance to learn about the different app builders.
10:00 a.m. to 10:45 a.m.  ArcGIS Online and ArcGIS Enterprise: Best Practices for Web App Accessibility
Designing web apps with accessibility best practices ensures all audiences can easily interact with and understand your information. There's a lot packed into this one session. Learn to optimize support for screen readers, keyboard navigation, and other assistive technologies across ArcGIS Online. Get the latest on testing accessibility in web apps. Plus participate in a discussion about tools and techniques for developing an inclusive app experience.
1:00 p.m. to 2:00 p.m.  ArcGIS StoryMaps: An Introduction
Looking to create your first story? ArcGIS StoryMaps helps you tell remarkable stories with custom maps that inform and inspire. We'll share a step-by-step guide to using the ArcGIS StoryMaps builder to bring your content to life. You'll find it easier than ever to make beautiful and informative multimedia narratives. You'll learn about new storytelling features and will get a sneak peek into our plans for upcoming storytelling capabilities.

1:00 p.m. to 1:45 p.m.  Making Great Map Tours
With map tour, an ever-popular ArcGIS StoryMaps block, lead your audience through a curated set of places—one tour stop at a time. Imagine a visual showcase of capital improvement projects, organization locations, real estate tours, park tours, and more. Authors can create map tours from scratch, upload geotagged photos to autogenerate a map, or connect a feature service for auto-updates. Join the session to learn map tour tips and options including a 3D experience, custom base maps, media and data-driven tours, tour layouts, and much more.
4:00 p.m. to 4:45 p.m.  Tips and Tricks for Authoring Great Stories
Assembling a story in ArcGIS StoryMaps is easy, but creating a great story isn't quite as simple. In this session, learn a few storytelling techniques that will make your work stand out in a crowded digital world. Discover techniques for building stories for target audiences and objectives with ArcGIS StoryMaps.

Thursday, July 12
8:30 a.m. to 9:30 a.m.  ArcGIS StoryMaps: An Introduction
Here's a repeat of Wednesday's introduction to ArcGIS StoryMaps. Learn the basics. Discover the latest storytelling enhancements. Plus get a glimpse at future capabilities.
10:00 a.m. to 11:00 a.m.  What's New and The Road Ahead
ArcGIS StoryMaps just keeps getting better—for authors and readers! In this session, we'll share new storytelling features, collection and theme enhancements, new blocks, and much more. Plus we'll take a look ahead at the ArcGIS StoryMaps roadmap and upcoming capabilities.
10:00 a.m. to 10:45 a.m.  3D Storytelling on the Web
Get started with web 3D capabilities like navigation, analysis, and editing. Discover the value of 3D content and how to customize your web scenes to share 3D stories in Scene Viewer and Web applications. You'll learn about use cases and best practices for 3D storytelling online.
1:00 p.m. to 1:45 p.m.  Showcase Your GIS Work Like a Rock Star
ArcGIS StoryMaps helps you share your GIS work with internal and external stakeholders. Learn tips and tricks for bringing in your web maps, dashboards, surveys, embeds, and more to provide greater context for your GIS work.
2:30 p.m. to 3:15 p.m.  Using Map Choreography and Map Actions
Communicate clear messages through your maps with map choreography, map actions, and other techniques. Learn how to break down your complex maps into a sequence of related views, and then guide your readers through them one by one using ArcGIS StoryMaps.

Plan your experience
Check out this story that highlights more information about ArcGIS StoryMaps at the conference and where to find the team!
Whether you're heading to San Diego or following along via livestream or recording, it's never been easier to create your schedule at the office or on the go. Simply view the detailed agenda to get started.
And new this year, plan your experience using the UC Event Map.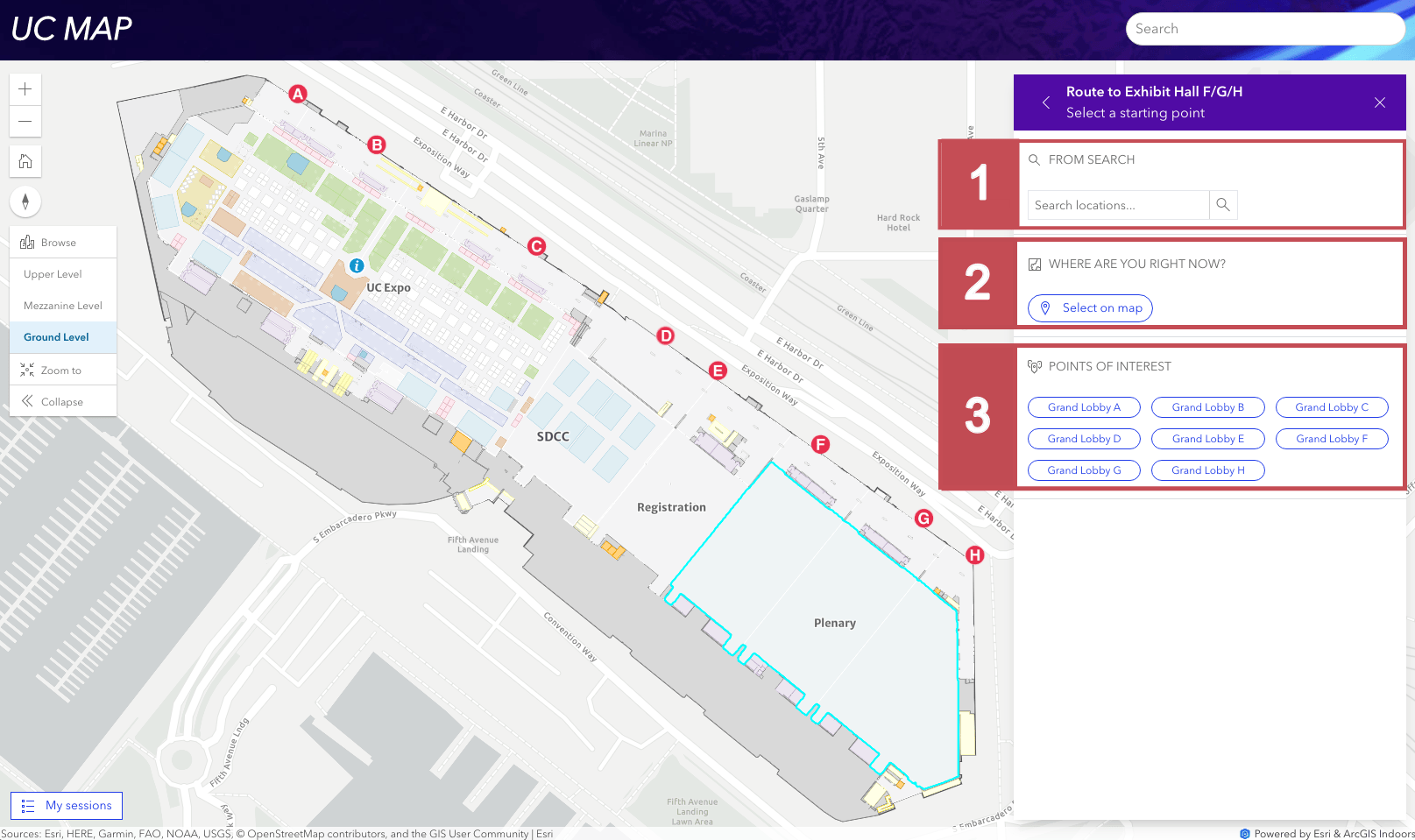 Haven't registered for the user conference? It's not too late. Join the in-person event, register for digital access, or watch the Plenary Session only.


Add us to your map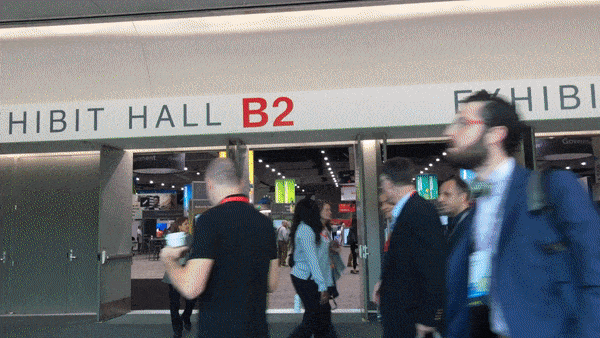 Connect with the StoryMaps team at the Esri UC Expo.
Stop by the Apps Area on Tuesday and Wednesday from 9:00 a.m. to 6 p.m. and Thursday from 9:00 a.m. to 4:00 p.m. Share your story ideas and product wishlist with us. Provide feedback and ask questions. Learn about the 2023 ArcGIS StoryMaps Competition—opening on July 10, 2023.
Looking for more ways to connect? Attend an ArcGIS StoryMaps session at the Education Summit @EsriUC. Swing by the Map Gallery reception on Monday evening. And follow @ArcGISStoryMaps Twitter with #EsriUC2023 to get updates in real-time.
See you all soon!
Commenting is not enabled for this article.