In our quest to help you better plan the future of your city, we have added a range of new features in ArcGIS Urban. We have improved ArcGIS Urban from the land use scale all the way down to the level of an individual construction project. Read on to learn what's new in ArcGIS Urban.
Land Use Plans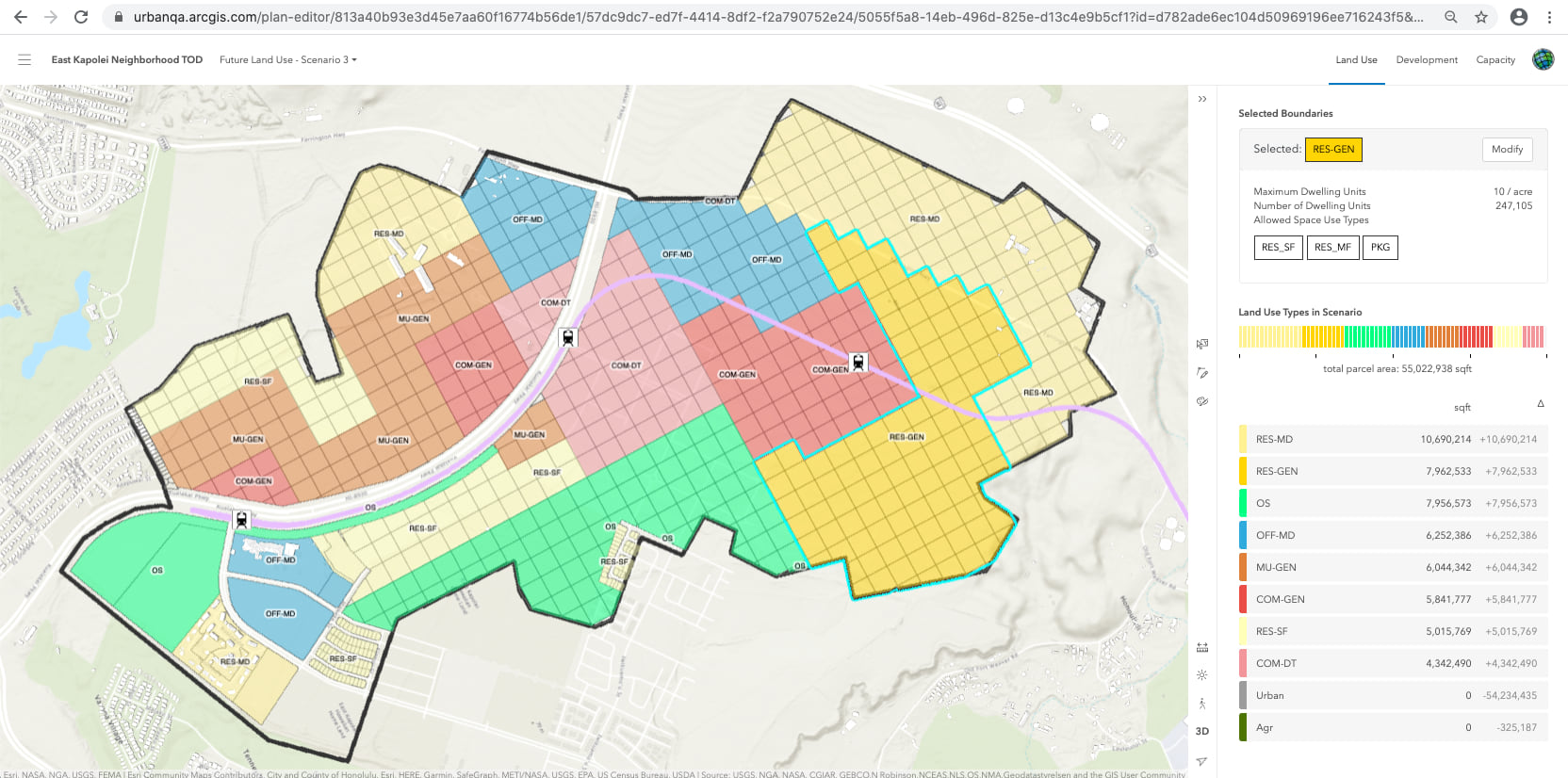 You can now use ArcGIS Urban to create land use plans based on existing and future land use boundaries. You can create and compare future land use scenarios and calculate their potential for population, households and jobs based on FAR (non-residential) and DUA (residential). Additionally, you can validate zoning scenarios against future and existing land use to ensure feasibility.
We've added two brand new capabilities to the plan editing experience, the paint and grid tool. The grid tool allows you to easily divide up large parcels or dissolve many smaller parcels into a conceptual grid. With the paint tool, you can paint over parcels to apply zoning or land use types more efficiently. The paint tool automatically creates zoning or land use district polygons based on the underlying parcels to save time when quickly authoring alternatives.
New Capacity Metrics
With this release we have also expanded the capacity metrics available on both plans and projects. We have increased the list of capacity metrics to include the following:
Population
Households
Jobs
Parking Spots
Required Parking Spots
Daily Trips (walking – bike – private motorized vehicle – public transport)
Energy Use
CO2 Emissions
Internal Water Use
External Water Use
Waste Water
Solid Waste
In a zoning or land use plan the capacity metrics continue to be used to compare design scenarios. You can display them in the capacity dashboard and export them to Excel for further analysis.
Skyplanes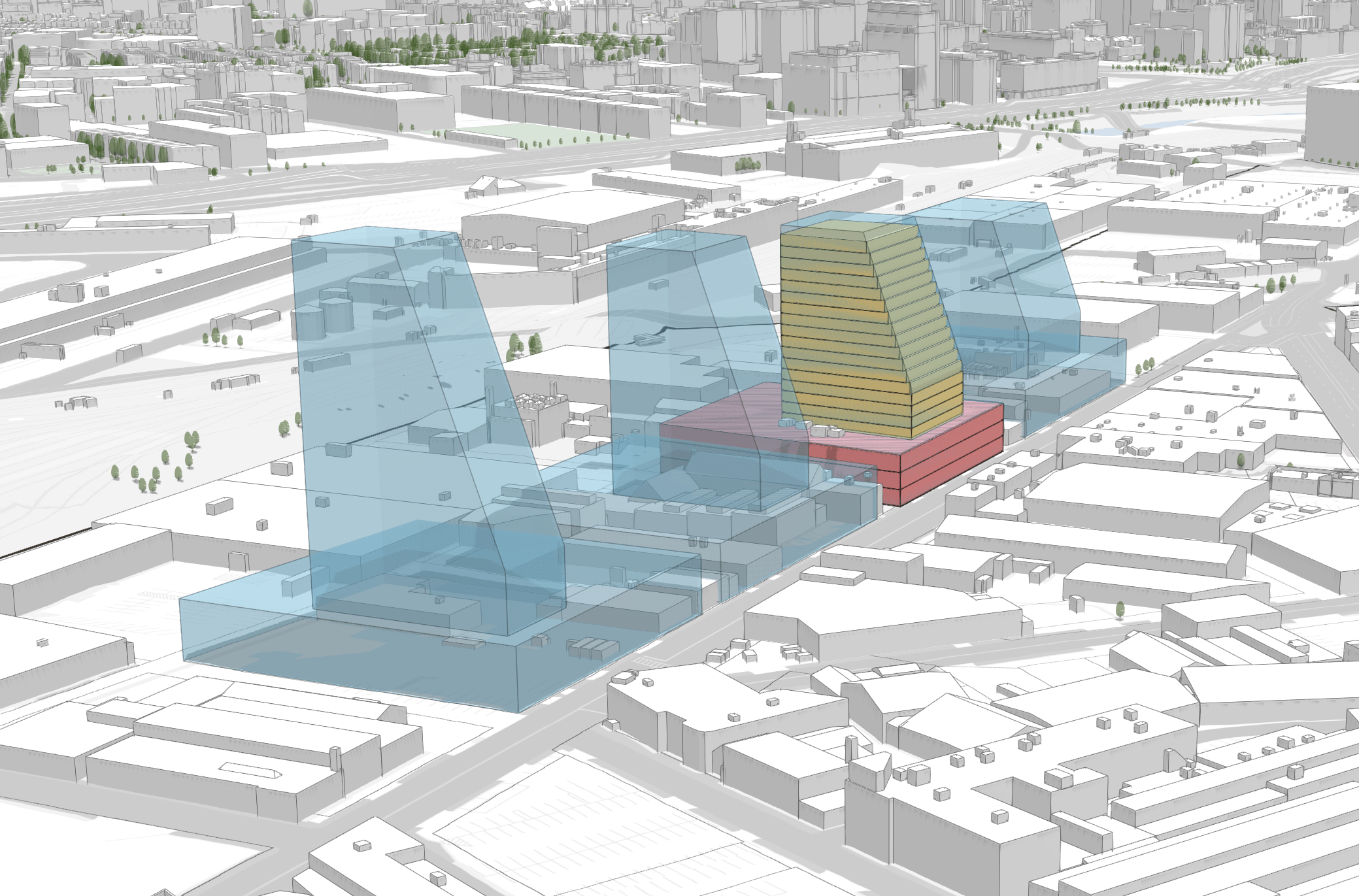 While creating and editing your designs in ArcGIS Urban, you can now use skyplanes. This new parameter is set based on the parcel edge, often slicing the zoning envelope at an angle which results in buildings getting thinner with increasing height. By defining the orientation and adjacency of a parcel and defining an angle with respect to the horizon, an inclined vertical constraint is set on the zoning envelope. Furthermore, the starting point of the skyplanes is defined by using horizontal and vertical offset values.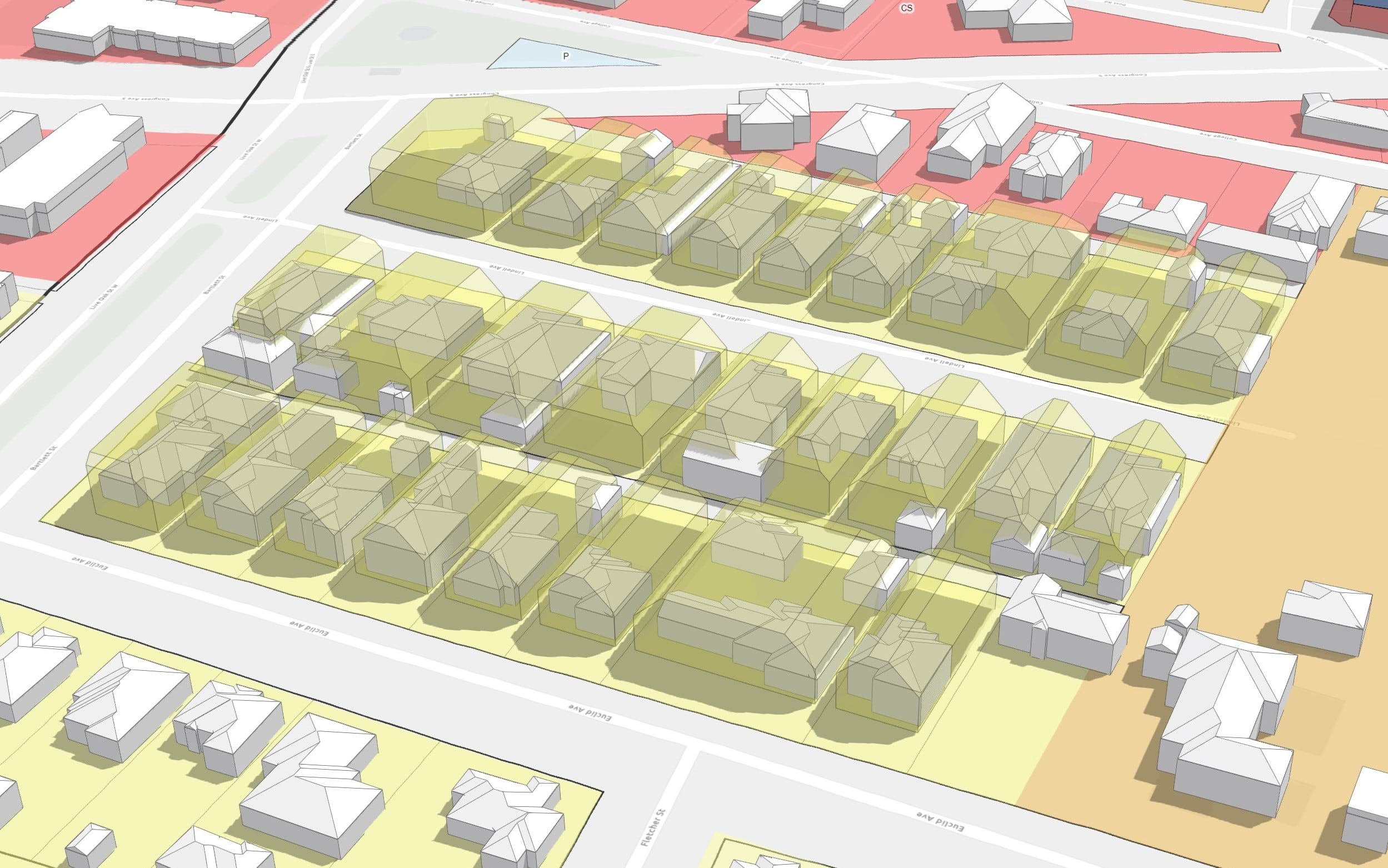 Line of sight analysis
It's common practice to analyze the line of sight from certain view points within and around a development. Therefore, we have introduced an interactive line of sight analysis tool to analyze visibility in your scenarios. The tool allows you to choose an observer location then place points on buildings, ground and other objects to evaluate the direct lines of visibility. For example, you might want to evaluate the view from a new building development to the coastline and determine whether the view is obstructed by other buildings. Note that the tool uses red and green lines to to visualize whether the view between points is obstructed or not.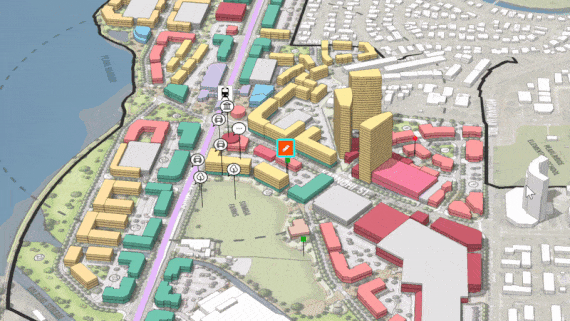 Public feedback
We have also added the ability for citizens to provide feedback on individual scenarios within a Plan or Project during a defined period of time. Furthermore, you can configure different feedback categories in order to contextualize the comment and analyze the results. This functionality improves the "Ideas" mode in the previous version of ArcGIS Urban by allowing the public feedback to be more focused and defined.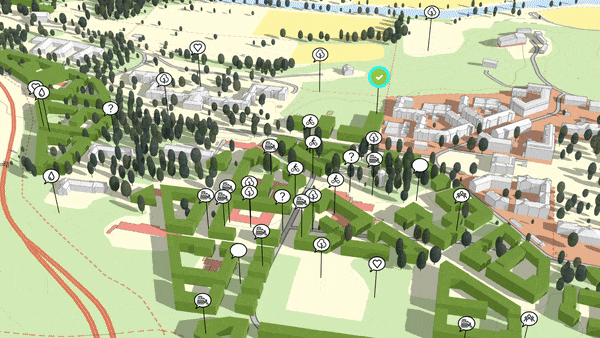 Project editing
One the most exciting additions to this version is the ability to edit projects directly in ArcGIS Urban. Projects now have an editing experience which allows you to quickly sketch buildings, place trees, vehicles, street furniture and ground visualizations. Additionally, you can add design context to projects and scenarios, for example, a site plan layer to trace the building footprints or mock up the proposed location of trees and other assets which may be hard to understand in 2D proposals.
The project editing experience is inspired by the participatory planning prototype.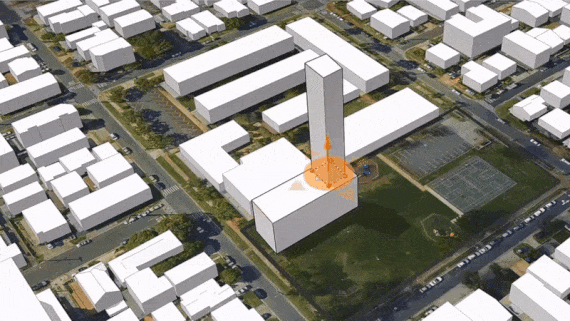 New data model for better collaboration
We have undergone a significant change in the data model for this version. From now on, each Plan and Project has its own feature service that you can share with individual groups or the whole ArcGIS Online organization. This facilitates collaboration on the Plan and Project level. Please note that if you already have an Urban model, due to this data model change, you are asked to update your data when opening ArcGIS Urban. There is a guided migration that walks you through the process.
Urban API (coming soon)
Stay tuned for the release of ArcGIS Urban's very own open API. The Urban API allows developers to create and update Indicators, Plans and Projects out of third party applications (such as permitting systems) as well as conduct further analysis on the generated buildings, and much more. It is currently in private beta and is released publicly soon. Please get in touch if you are interested in using the Urban API.
You can find a complete list of all new features, improvements and bug fixes in our release notes.
Want to see these new features live in Urban? Schedule a demo.