Facebook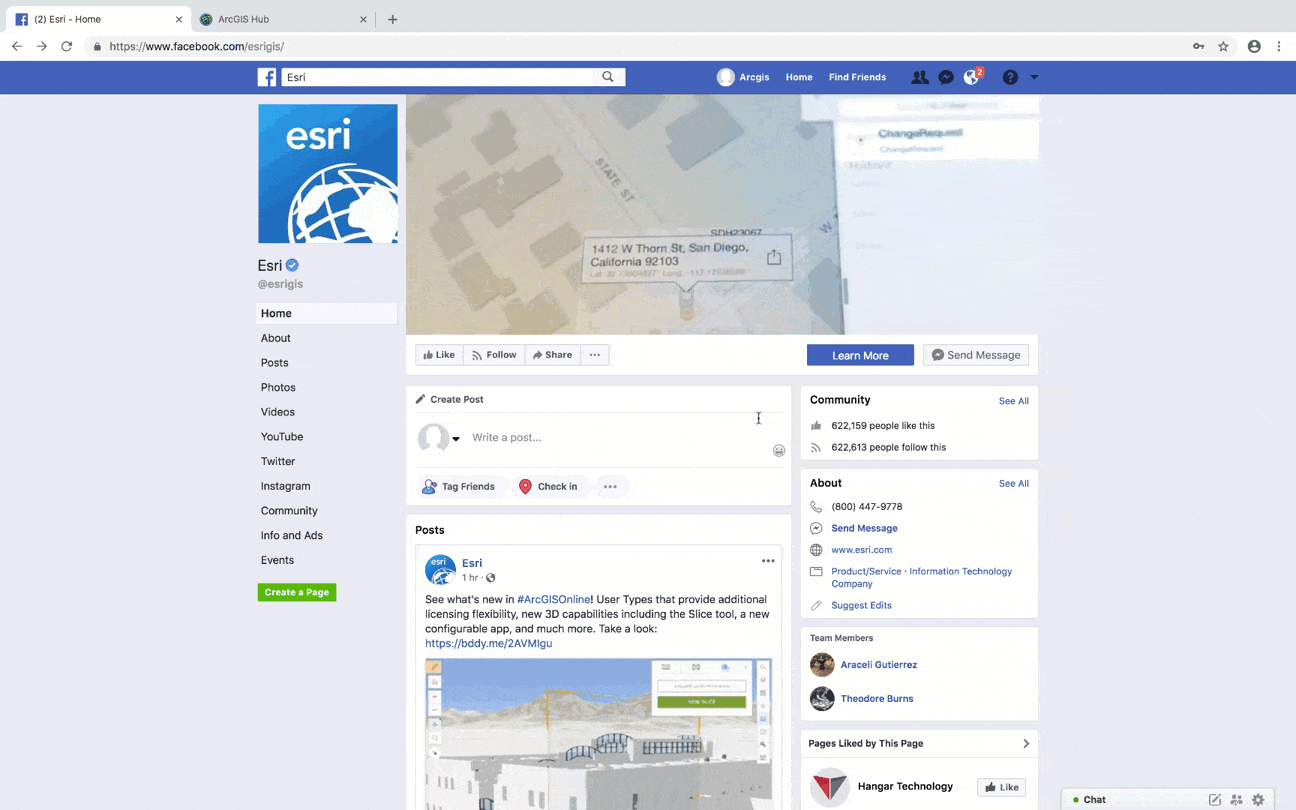 And, add Messages so that people can ask questions, provide feedback, or just say hi without having to leave your site. 
Got just one to show? Change the size and position of a tweet to fit right where you want.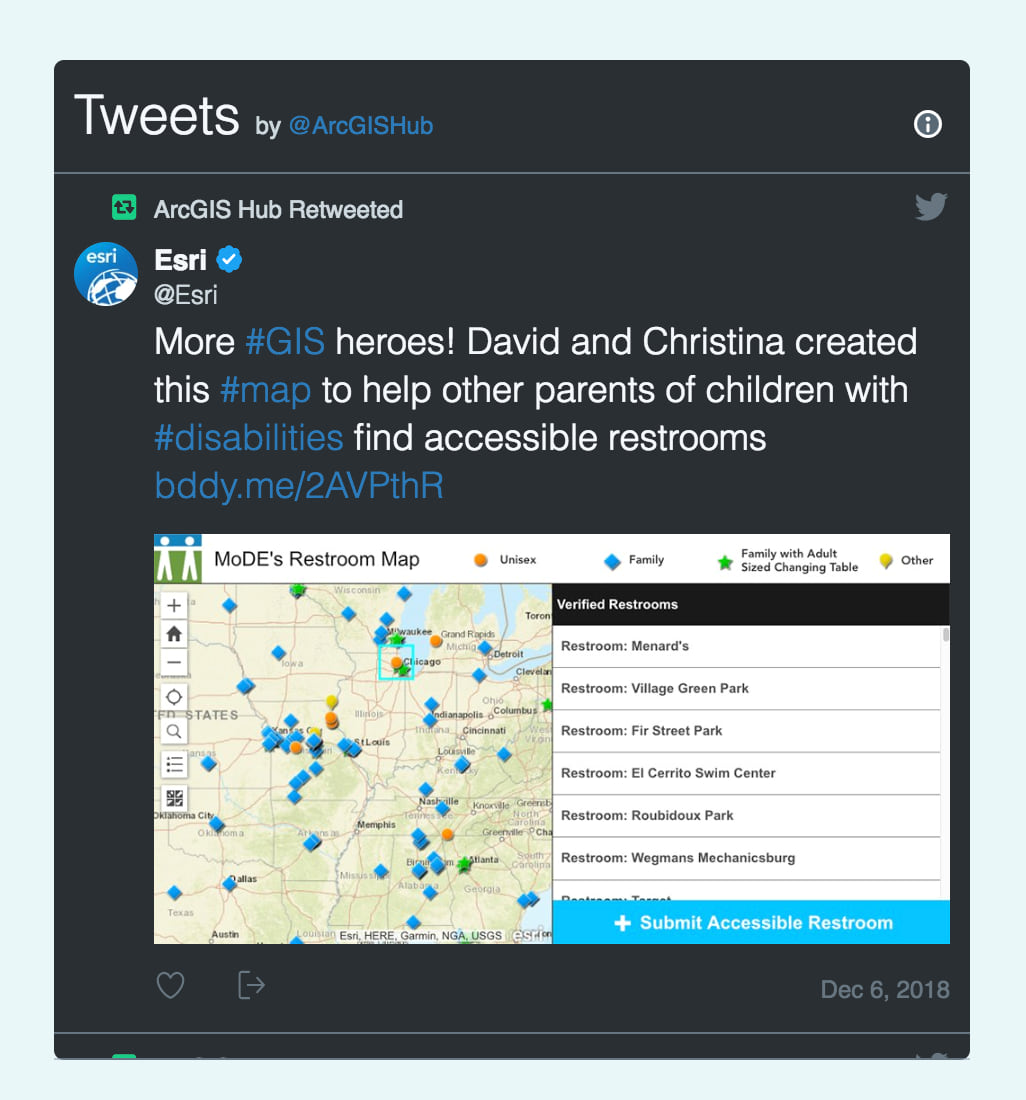 Or, show off multiple tweets at once with a collection.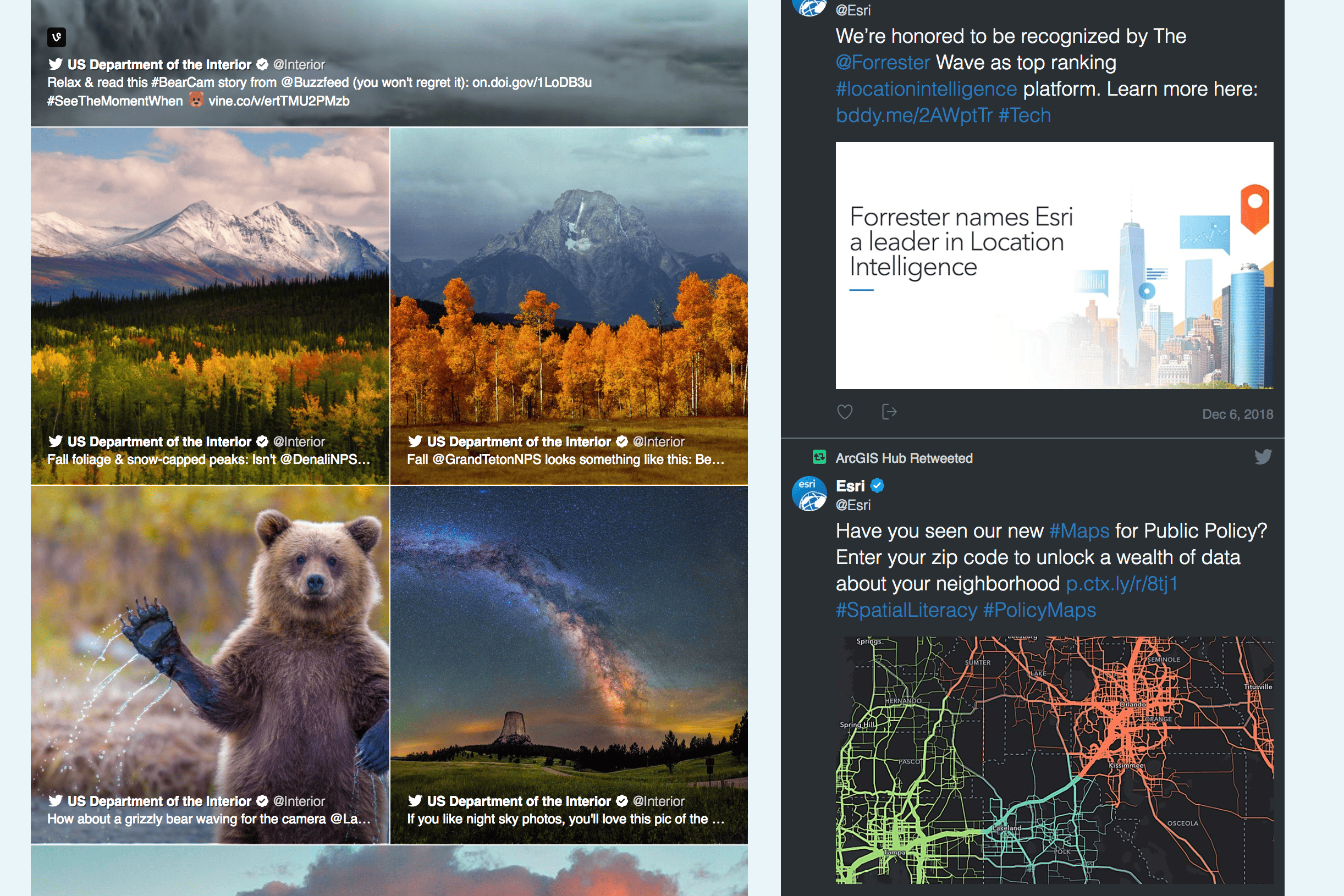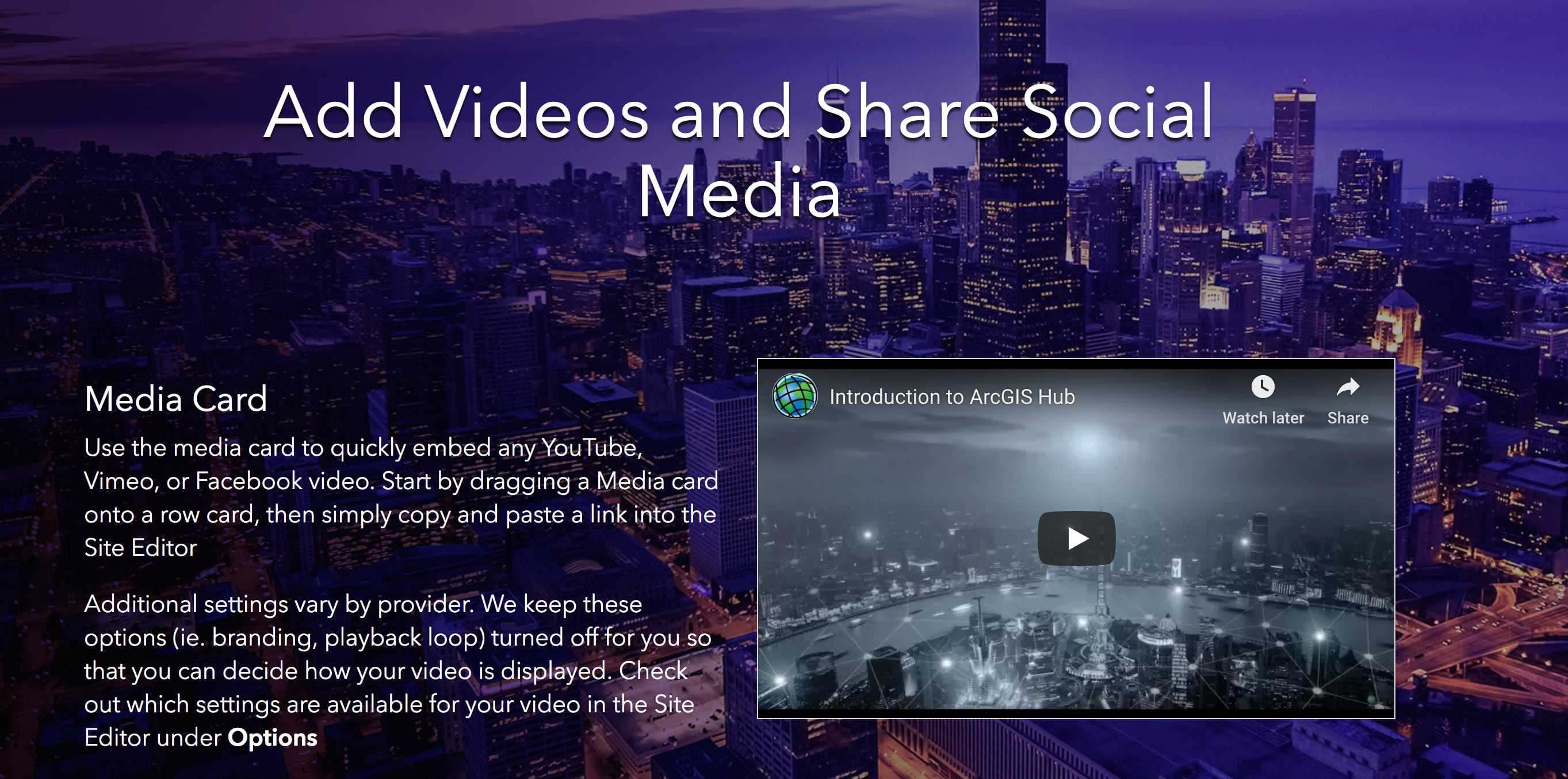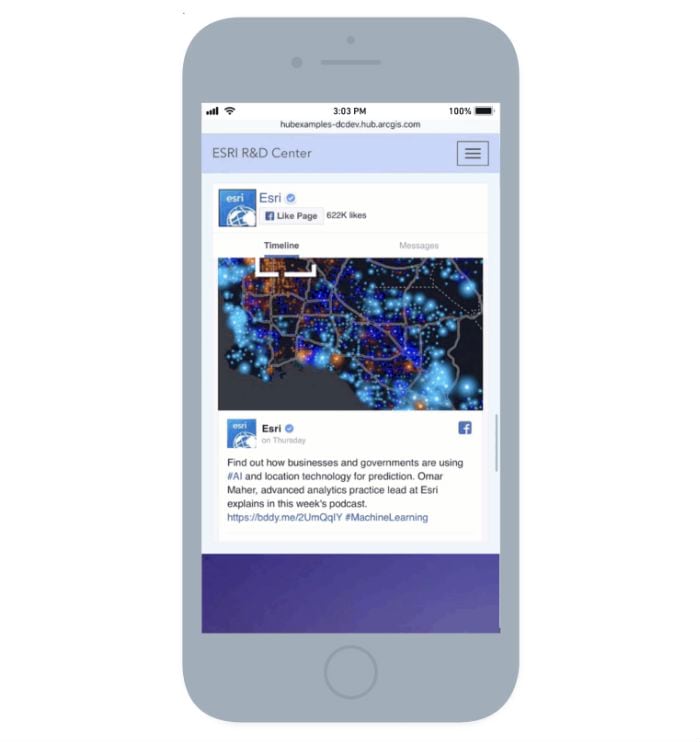 All that's left are additional settings. Click any of the toggles under the Options menu to make the display your own.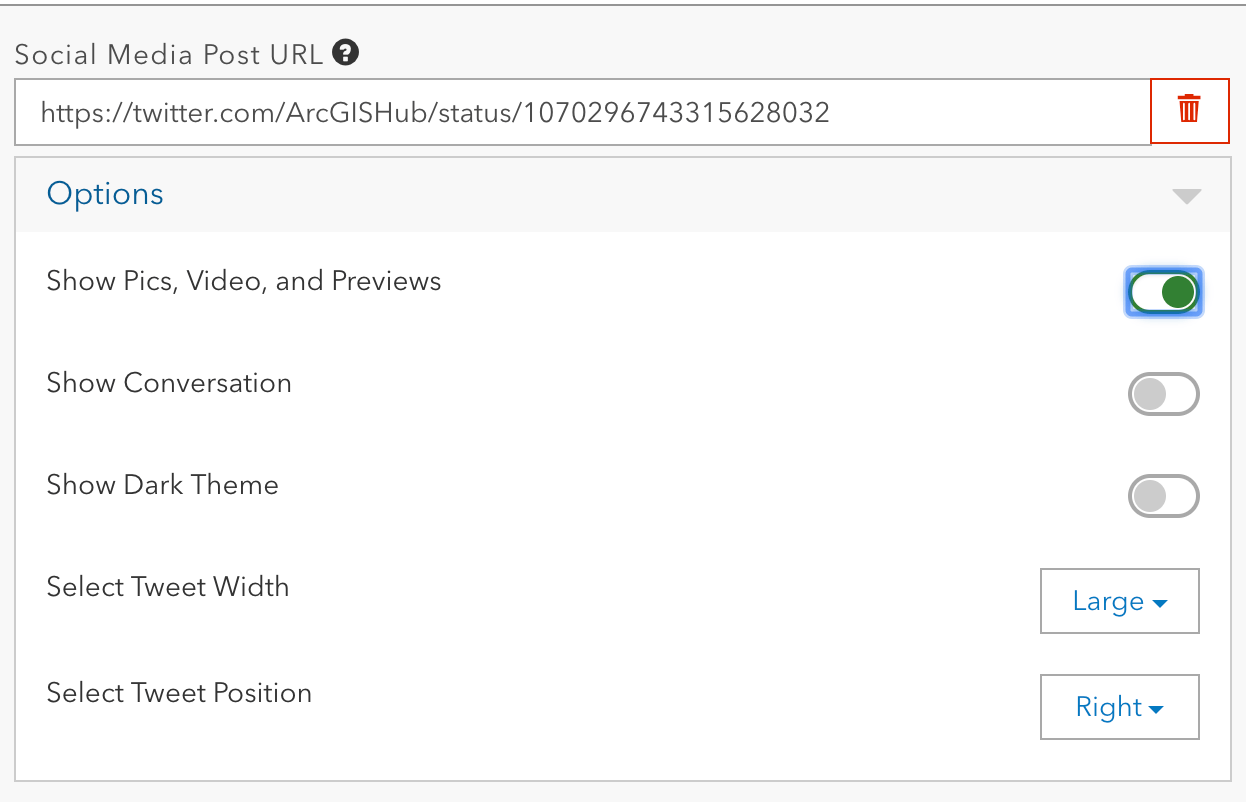 If you're totally new to hub sites, enable open data, a capability you already have if you've got a subscription to ArcGIS Online. You'll then find access to ArcGIS Hub Basic in the app switcher next to your ArcGIS Online profile. Then, get started with creating your first site. 
Commenting is not enabled for this article.