From site editing to data sharing, the ArcGIS Hub team has another round of feature enhancements to help you do more with your sites and pages.
Share a mix of apps, dashboards, web maps, datasets, pages, and sites with the gallery card
With new gallery card options, you can display a mix of content on your site. Just drop a Gallery card onto your site or page, opt for the new Manual display, then click Add Content to pick and choose from any apps, pages, web map, dashboards, datasets, and additional sites that are shared with your organization. 
You can also reorder the display of your cards by adjusting the order in which they appear in the list of added content.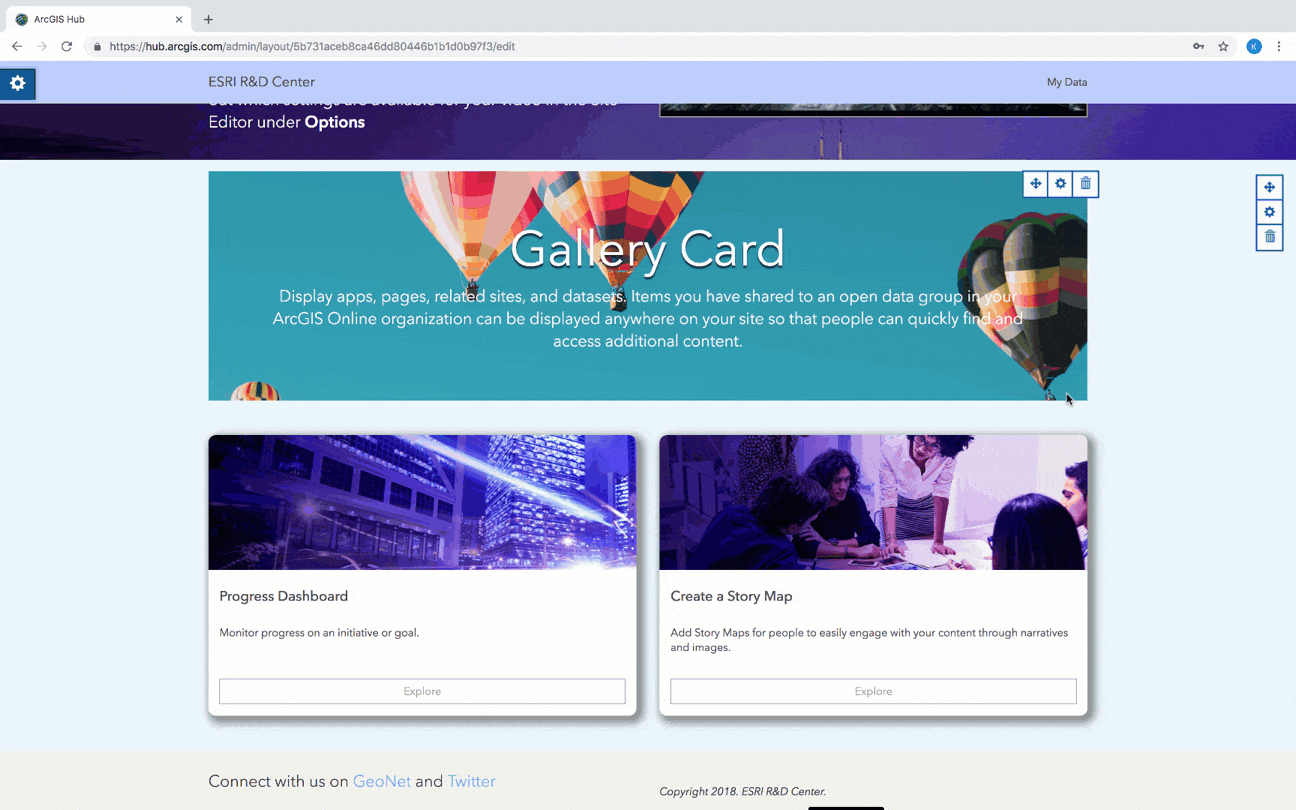 And don't forget about our new style options. Give your cards rounded corners and apply a drop shadow to update their look and feel.
Customize page slugs
Adding pages to your site gives you more space to focus on particular content. Keep things consistent across your organization's web experience with the option to specify page slugs (the text at the end of your page's URL). 
When you create a page, we automatically generate a slug based on the name you provide. To change this slug at anytime, navigate to the page in the Site Manager, click the slug's edit button, then enter a new slug. Or, change the slug right in the Page Editor. Just be sure to click Save and View Page to see your change.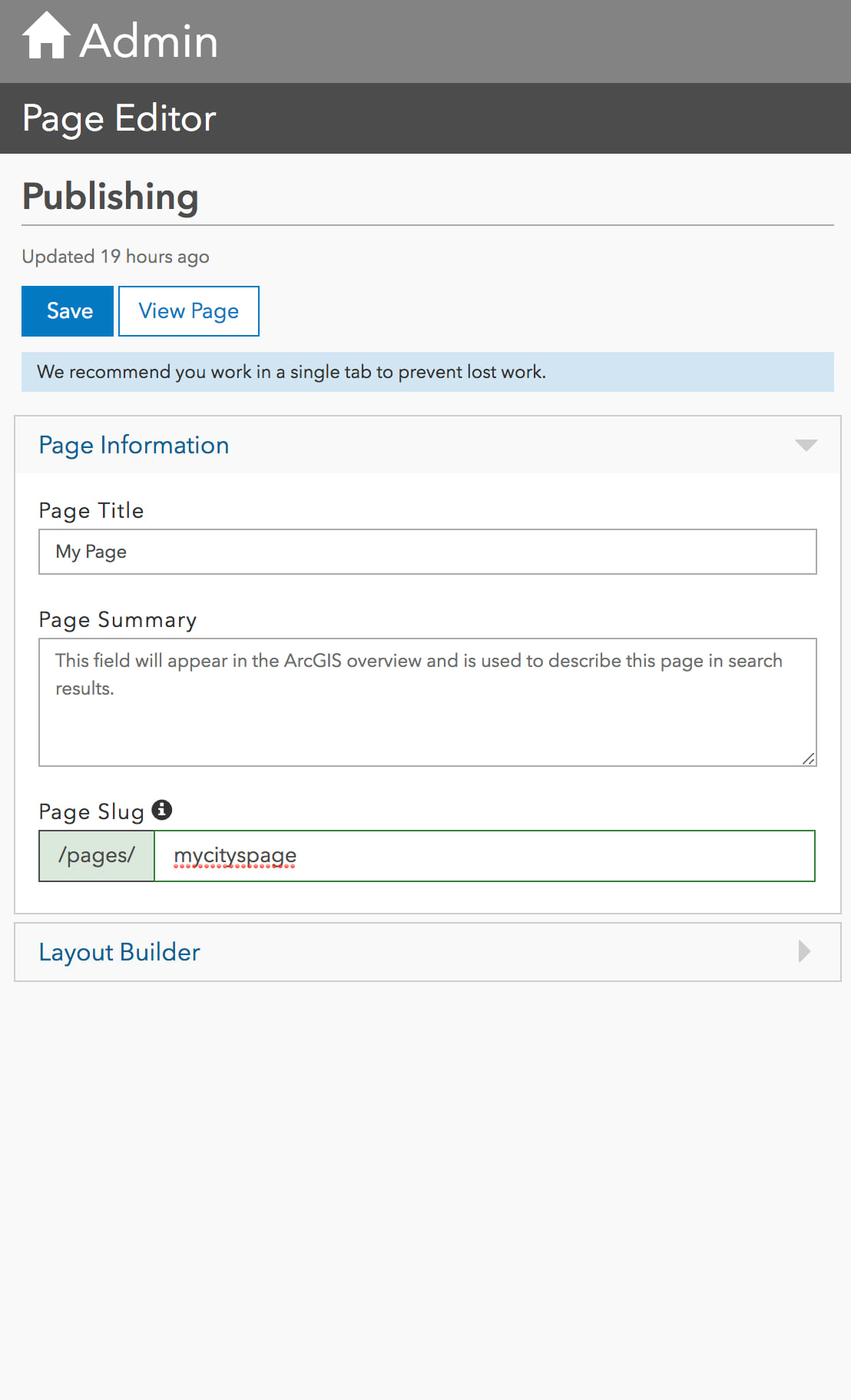 Share more data with file geodatabse downloads
Sometimes shapefiles just aren't enough. We now support file geodatabase downloads, a good option for organizations looking to share volumes of data.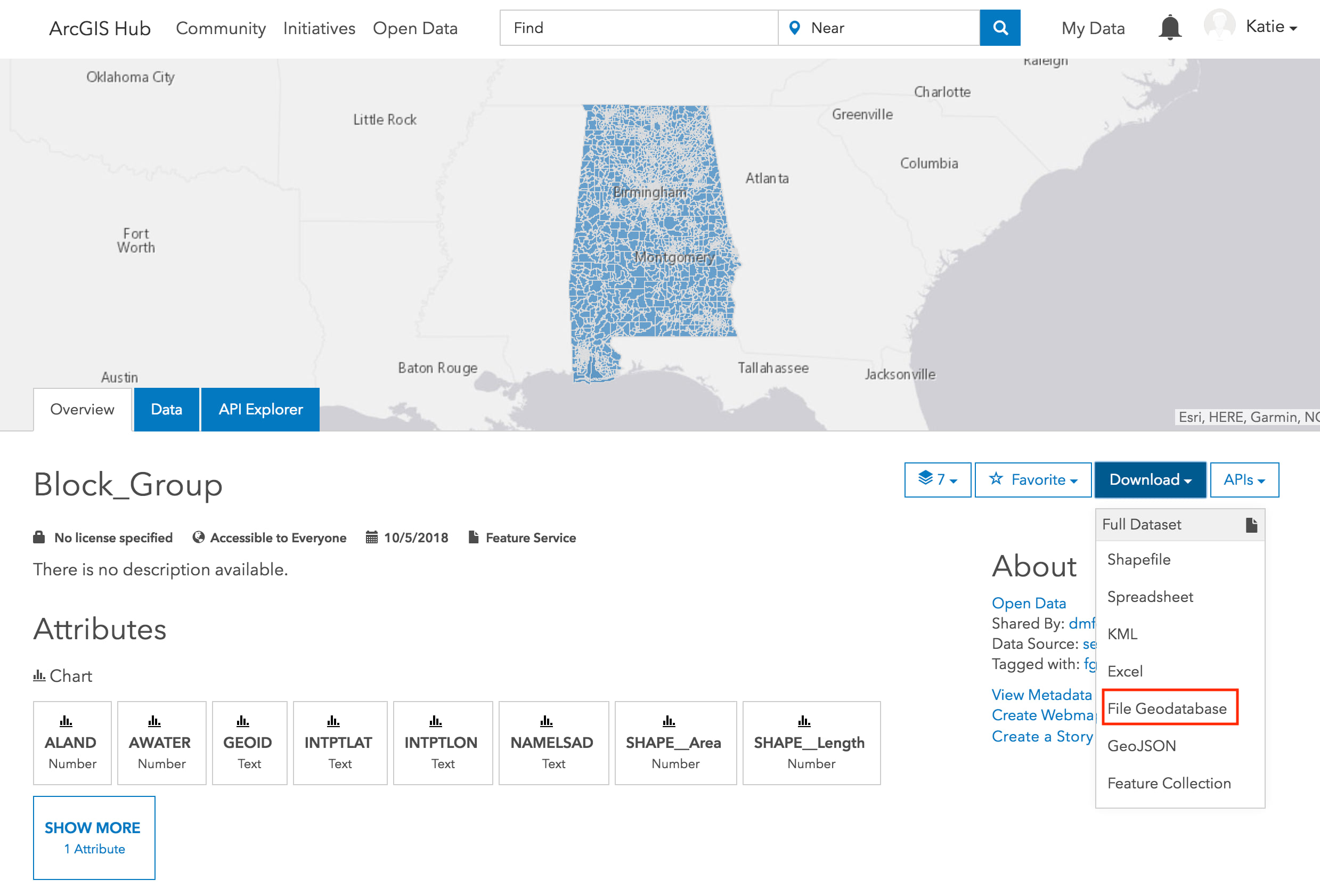 Monitor engagement with your site's new dashboard
Ever wonder how often people check out your site? Now each of your sites includes a dashboard so you can keep track of how your content is trending over time.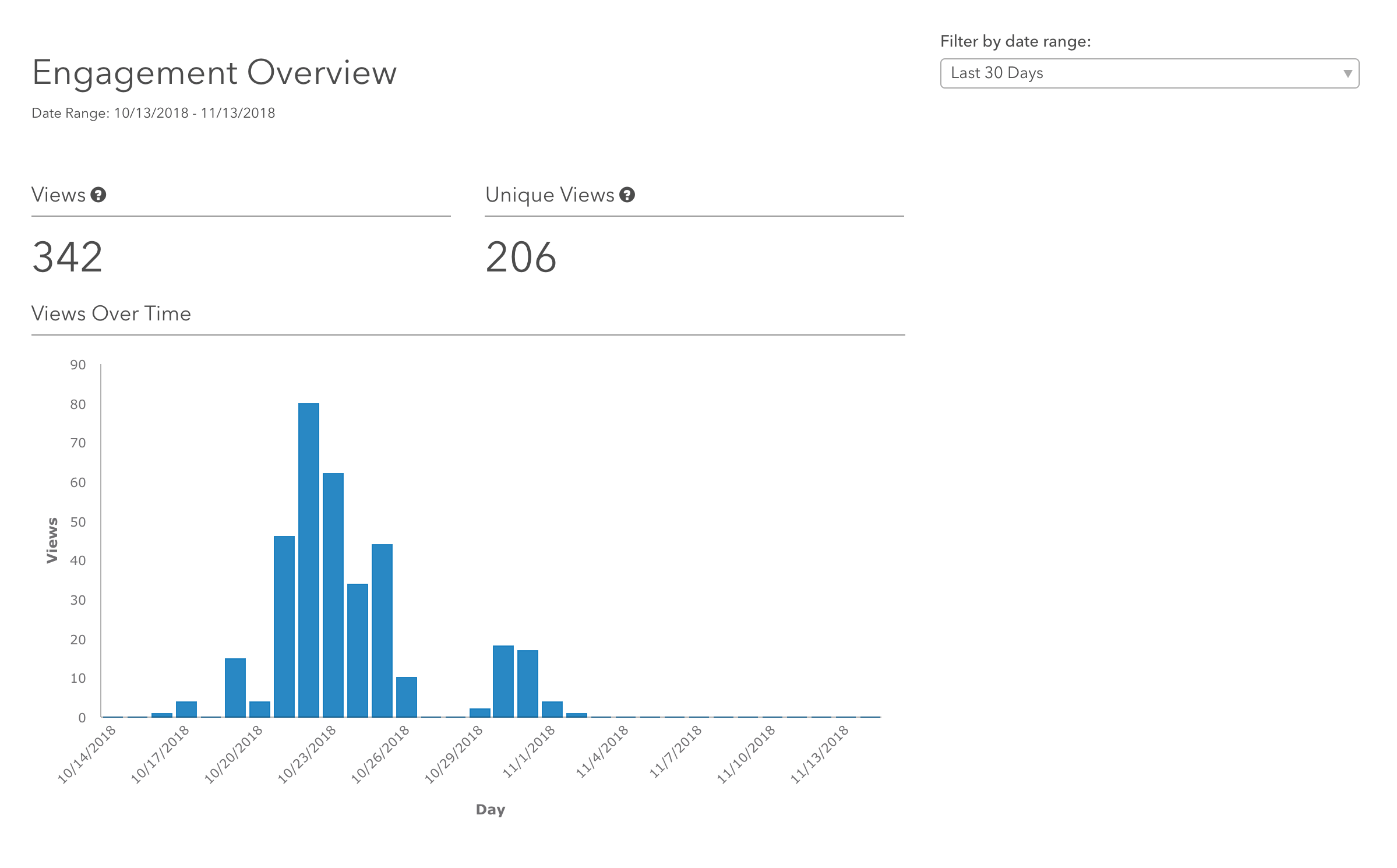 And check out the bell we've added next to your profile. It's where you can expect to receive updates and manage your notifications in the future. 

New to ArcGIS Hub?
Get started by enabling open data, an ArcGIS Online capability that enables you to create hub sites for sharing your data publicly. You can also take the Hub Readiness Assessment to learn more about what ArcGIS Hub can do for your community.
Stay up to date
Follow us on Twitter and check out our change log, and as always, feel free to reach out to us on GeoNet.
Commenting is not enabled for this article.