Storytellers, our 43rd annual Esri User Conference is in the books! Making history, with over 19,000 in-person attendees and thousands more online, it was Esri's largest user conference. Stories created with ArcGIS StoryMaps were found throughout the conference in presentations, demos, and resource links as our users and staff harnessed the ability to create interactive narratives that are easy to publish and share.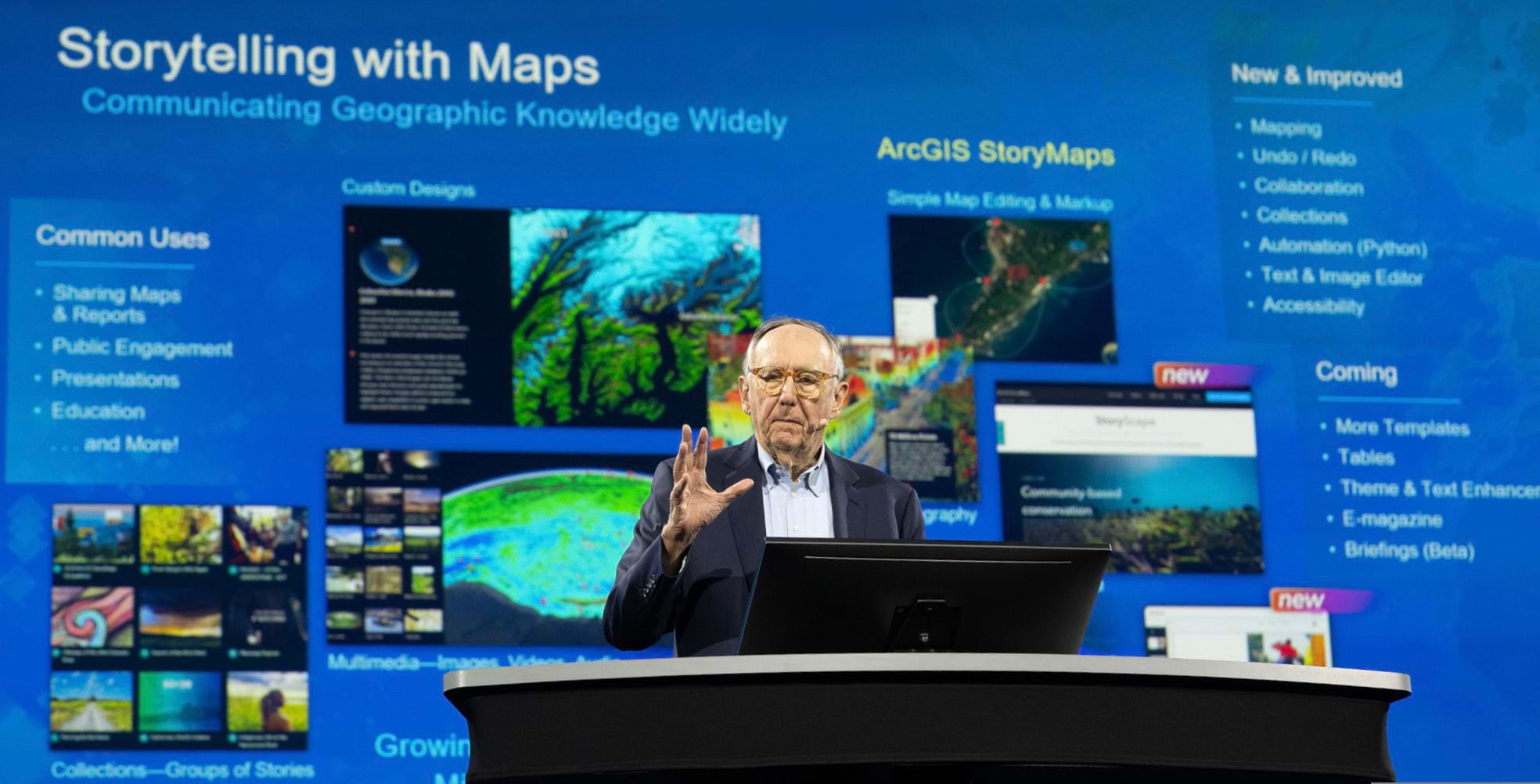 Esri founder, Jack Dangermond, discusses Storytelling with Maps at our Plenary on Monday, July 10, 2023. Catch up on the Plenary by reviewing the recordings.
The ArcGIS StoryMaps team is so grateful to those of you who were able to meet us at the showcase booth, join our workshops and demos, and attend design sessions. As always, we genuinely appreciate your feedback and use it to guide the future of ArcGIS StoryMaps. Thank you for participating!
If you couldn't attend the conference or need a refresh, we cover key takeaways from ArcGIS StoryMaps at the 2023 Esri User Conference below.

ArcGIS StoryMaps Briefings
A new horizontal presentation style called Briefings is coming to ArcGIS StoryMaps in August 2023. Designed to enable decision-makers to quickly synthesize critical information and maintain mission readiness, you can provide meaningful context to your audience with dynamic maps and data and unify images, videos, and PDFs all in one place.
Example use cases include on-the-ground disaster briefings, budget numbers presented in real-time, and crowdsourced responses during live events. You'll be able to securely connect with your stakeholders wherever they are with a tablet app that works on and offline.
See Briefings in action on the 2023 Esri User Conference Plenary stage.

2023 ArcGIS StoryMaps Competition
This year's storytelling competition is now open for submissions.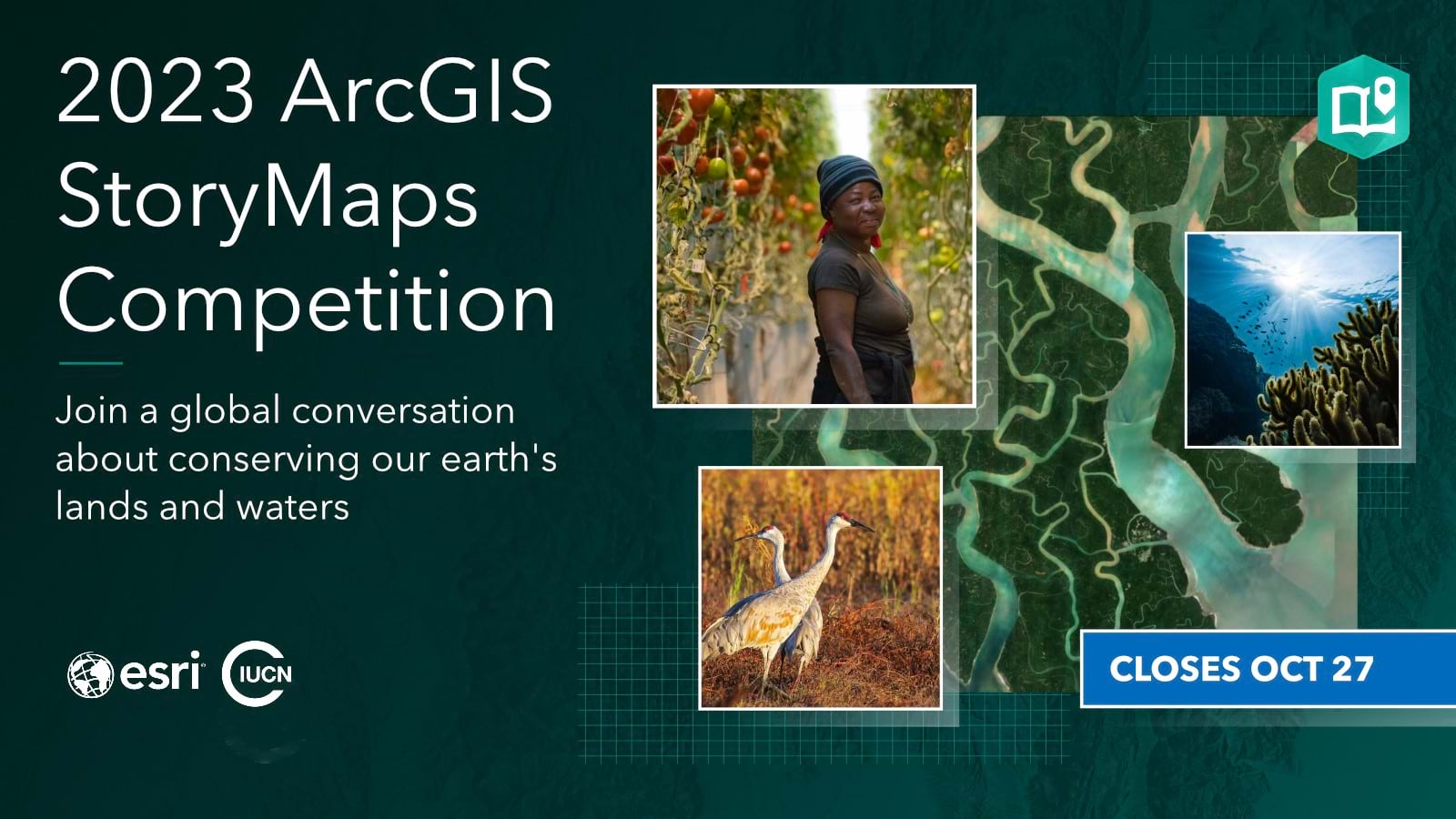 As of 2021, roughly 17% of Earth's land surface and 8% of our oceans were protected or conserved. Adopted by leaders worldwide, the 30 x 30 effort aims to conserve at least thirty percent of Earth's lands and waters in fair and effective ways by 2030.
But it will take action from all of us—from local communities to global organizations.
That's why Esri and the International Union for Conservation of Nature (IUCN)—the world's largest and most diverse environmental network—are co-hosting the 2023 ArcGIS StoryMaps Competition.
Esri and IUCN invite storytellers worldwide, 18 years and older, to create conservation stories in one of two tracks:
An ArcGIS StoryMaps story or collection about an indigenous or locally-led project
A research project, scientific study, or scholarly article built with ArcGIS StoryMaps
Visit the competition website to learn more and get started. The competition closes on October 27, 2023.

StoryScape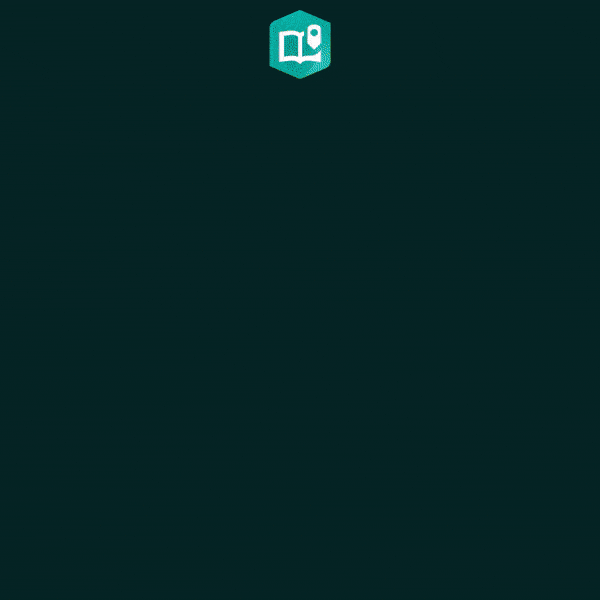 There's a brand-new way to enjoy ArcGIS StoryMaps.
Introducing StoryScape℠—a monthly digital magazine celebrating place-based stories and storytellers across a diverse global landscape.
Read featured stories. Enjoy interviews with storytellers. Find sample storytelling programs and free events.
Explore a new themed StoryScape issue each month, from science and conservation topics to social justice and humanitarian causes, with:
A featured story with bonus content
A featured storyteller
And related stories that showcase storytelling best practices and innovative uses of ArcGIS StoryMaps
Read the StoryScape announcement blog post to get started.

Accessibility
Accessibility remains a top priority for you and the StoryMaps team.
The StoryMaps team works diligently to put forth a product that adheres to strict accessibility standards and guidelines. A Voluntary Product Accessibility Template (VPAT) was used to measure the ArcGIS StoryMaps platform against the Web Content Accessibility Guidelines (WCAG), a set of standards widely used to inform accessibility in digital content. The results of that VPAT can be read in the platform's Accessibility Conformance Report. Those acronyms are a lot to keep track of, but the upshot is that it's possible to create highly accessible content with ArcGIS StoryMaps. Get the details.
The conference provided us with an opportunity to share a few of the latest ArcGIS StoryMaps accessibility updates. You can now:
Use the keyboard shortcuts guide for faster story creation
Add alternative text to maps in map tours
Enjoy improved keyboard navigation and screen reader support with component updates
Ensure optimal colors with the color contrast checker
And the team noted your questions and ideas about keyboard accessibility, pop-up options, and more. We loved your recommendation for an ArcGIS StoryMaps theme with high-contrast base maps.
It's not too late to share your thoughts! Add your feedback through the form in the StoryMaps builder under the help menu.

What's New in ArcGIS StoryMaps
It is now easier than ever to create remarkable stories with custom maps that inform and inspire. Here are a few exciting enhancements in ArcGIS StoryMaps:
One of the most-voted ideas on the ArcGIS StoryMaps Ideas board, you now have the freedom, flexibility, and peace of mind that the undo/redo option provides
Share code snippets for presentations, class materials, and projects and copy the code for reuse with the code block
Connect places in your map tour with progress lines, customize map tour place numbering, add a 3D overview map to your web maps, toggle between imperial and metric units on the scale bar, and enjoy more data-driven tour options
Easily crop, rotate, flip, and annotate images all in the story builder with the image editor
Automate story creation, editing, and updates with the Python API StoryMap module
Learn about important storytelling options with the redesigned publishing workflow
Reset the story card information for better search engine optimization
Add longer collection descriptions with text formatting options like hyperlinks
Support branding by adding custom basemaps to themes
And so much more!
ArcGIS StoryMaps releases exciting updates every two weeks. To learn about what's new, we recommend reading the monthly What's New in ArcGIS StoryMaps blog articles.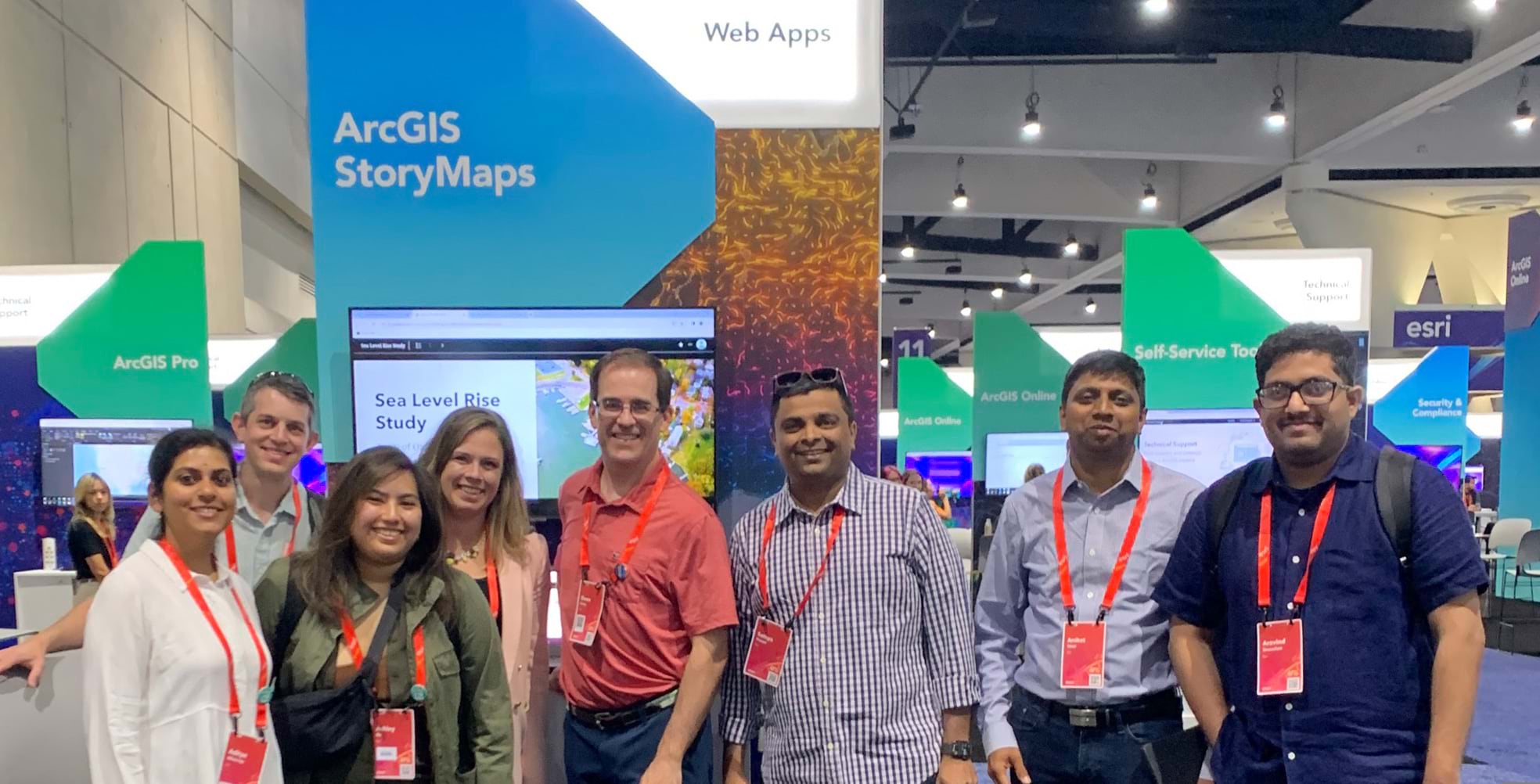 Resources
Dive deeper into our 2023 Esri User Conference presentations on what's new and the road ahead for ArcGIS StoryMaps in this StoryMap collection. You'll also find a list of resources to power your use of ArcGIS StoryMaps.

What You're Saying
Thank you for the wonderful kudos we received from you at the 2023 Esri User Conference!
We love the ArcGIS StoryMaps format and use it to socialize GIS with our organization.
Students get jobs, NSF scholarships, and internships because of their stories.
[Briefings] is really cool! I'm envisioning our hideous agency PowerPoints going away.

See you next year!
Commenting is not enabled for this article.