This is the 7th blog in an 8-part series that highlights new capabilities in the Business Analyst extension for the latest 2.5 release of ArcGIS Pro.  Other blogs in this series can be viewed here.
The latest release of the Business Analyst extension for ArcGIS Pro contains support for sharing territories as web layers to your ArcGIS portal.  Territories are built using Territory Design.
Territory Solutions that are 'centralized' in portal have many uses across your organization…
You can share them with colleagues for collaboration
You can store them as feature services
You can view them in the ArcGIS.com map viewer
You can further analyze them in the Business Analyst web app
Here I show ArcGIS Pro and a Territory Solution for the Chicago area.  I want to share this layer as a web layer to my organization.  To do so, in the Territory Design ribbon I click Share > Web Layer.
As this follows the standard ArcGIS sharing model – I can share this to my whole organization, keep it to myself, or open it to specific groups.
I can even control how collaborators can interact with the layer…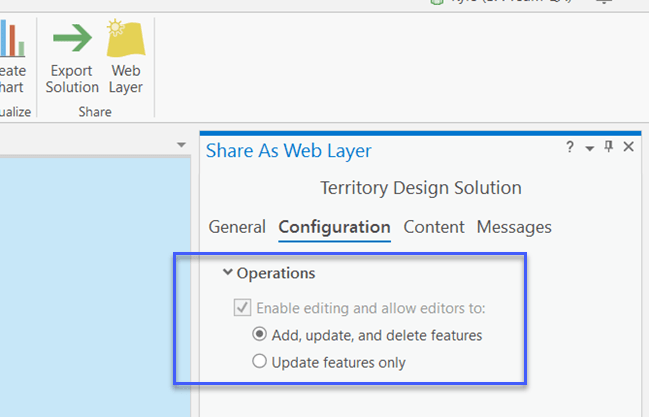 After I've shared this, anyone in my organization can drag-and-drop the territories into ArcGIS Pro for editing and analysis.  Like this…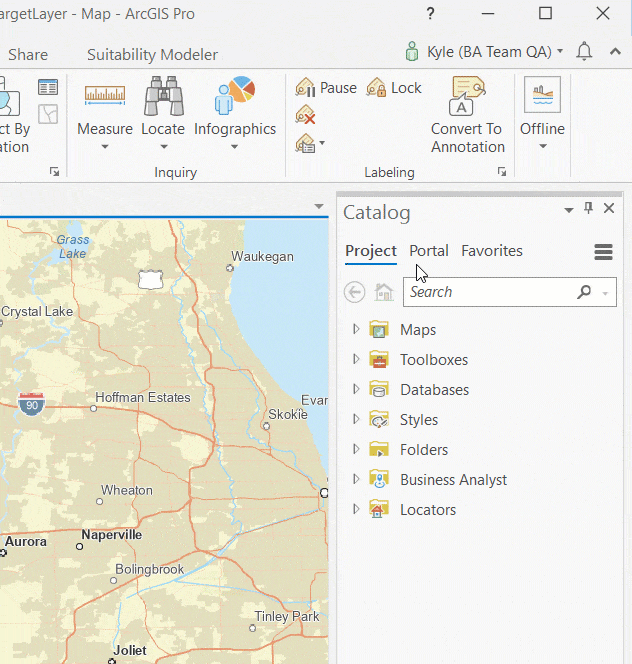 And since my ArcGIS portal is available anywhere – I can add the same territories into the Business Anayst web app via Add Data > Web Maps and Layers.  Like this…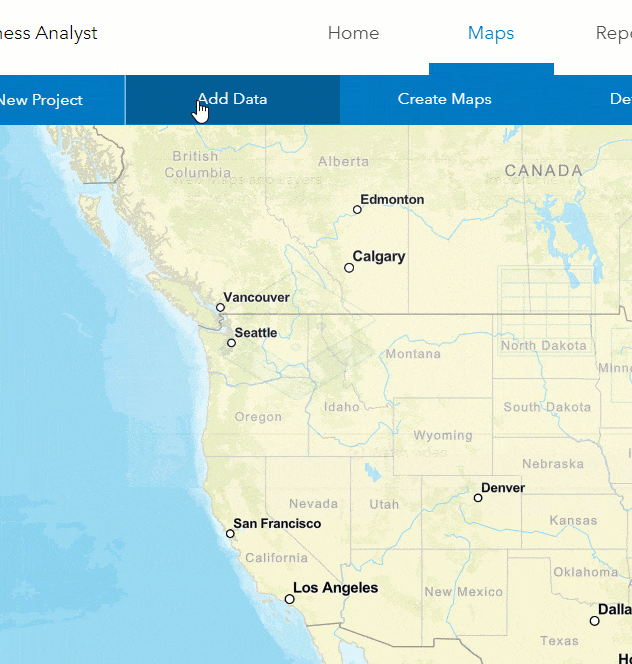 You can learn a bit more about Territory Design by taking this Learn ArcGIS Lesson.  We're very excited to share these new capabilities with you and are already working on expanding them in upcoming versions.  Please reach out and let us know if you have any questions about these two new tools or any other capabilities in ArcGIS Business Analyst.
Email the team: businessanalyst@esri.com
Below you can find some links for Business Analyst that you may find useful.