Esri, is pleased to share the successes of companies who have graduated from the Esri Startup Program, a three-year program providing online services, software, support, and training to kick-start product development and enrich existing solutions.
The unique program enables the most promising emerging businesses to incorporate location intelligence into their solutions. To be eligible for the Esri Startup Program, companies must be founded less than three years ago, build software or platform-as-a-service products, and currently generate less than $1 million. You can learn more about our qualifications here.
Hundreds of startups from around the globe are enrolled. These up-and-coming businesses have integrated Esri's spatial capabilities within their product offerings, helping Esri customers gain even more value from their investments in ArcGIS. Esri Startup Partners address a broad spectrum of industries such as public safety, local and federal government, utilities, natural resources, health, commercial sectors, and more. These companies are driving innovation across a wide array of themes including, mobile, Internet of Things (IoT), real-time analytics, augmented reality, and more. Upon the completion of their Esri software integration, you can search their company partner directory listing under Startup Partner.
Startup Graduates:
We're excited to announce many of these companies who will continue to collaborate with Esri and leverage ArcGIS within their solutions as Silver or Bronze Program Tier Business Partners in the Esri Partner Network or as customers. We also have an array of acquisitions success stories from our startups, many of which are continuing partnership to leverage location technology. Read on to learn about the successful market-ready businesses that have completed their time in the Esri Startup Program! (*Note, this list is not comprehensive) 
Table of Contents
Graduate Highlights:
Acquisitions:
Graduate Highlights:
Just as today's ground transportation requires a system of roads with speed limits, traffic lights, and traffic alerts to drivers, drone operators in the sky require similar infrastructure to fly safely. Our AirHub™ Platform provides that digital infrastructure or "maps in the sky" to help drone pilots, government and business stakeholders plan and optimize their operations while prioritizing safety. Built on top of the Esri platform with the addition of FAA and third-party data sets, think of us as the Waze or Google Maps for drones. We've transformed this detailed data into easy-to-understand risk assessments and routing tools to help all parties in the drone ecosystem better plan, authorize and manage their drone operations; allowing them to scale safely. Our risk and safe route determination models are proprietary, but leverage industry standards and research building upon JARUS, NASA, FAA Assure, and MITRE's contributions.
A data company. They help organizations understand the physical world and power innovation through open access to geospatial data. Via ArcGIS Marketplace, users can now quickly analyze new markets with point of interest (POI) data. SafeGraph Places for ArcGIS is a subset of SafeGraph Places. Places is a POI dataset with business listing, building footprint, visitor insights, & foot-traffic data for every place people spend time or money in the U.S.
Leading high-accuracy augmented reality (AR)/extended reality (XR) visualization platform. vGIS transforms spatial data — BIM, GIS, and Reality Capture (3D scans) — into descriptive AR visuals to power mobile productivity tools.
vGIS automates data conversion for data from Esri ArcGIS, Autodesk BIM 360, Bentley iTwin, Leica Infinity, and BIM and GIS files. The automation allows you to use multiple datasets at once while reducing data preparation overheads and costs. The AR visuals are generated in near real-time and placed in space with unparalleled stability and accuracy.
pathVu
We are putting sidewalks on the map, building a global database of sidewalk and pedestrian pathway data to improve the accessibility, walkability, and safety of all pedestrians- of any ability. With our mix of innovative tools for data collection, analytics, visualization, and navigation, the pathVu platform provides everything needed to enhance pathway mobility, all in one place.
Products & Features:
pathVu offers a variety of solutions by role and industry. Visit their site to learn more about their Data Collection & Navigation App Services.  pathVu collects high fidelity sidewalk and curb ramp data with its patented pathMet and curbMet devices to assist with infrastructure management and improvement prioritization.  The pathVu Navigation app helps pedestrians understand the safe and accessible routes to travel.
Successes:

Their Fire Behavior Engine provides unmatched insight to wildfire risk at the drop of a pin, from fire prevention and maintenance, to downed utility infrastructure, know what's at risk. Intuitive visualizations are tailored to mathematically pinpoint high-risk infrastructure, so prioritized action can be taken resulting in countless savings. Statistically effective mitigation results that can influence wildfire to burn around valuable infrastructure instead of burning through it. Do you know what's at risk and how much it will cost during your next wildfire emergency?
Products & Features:
FlameMapper supports numerous products which leverages and integrates with the entire ArcGIS Platform:
Pin-Drop Wildfire Forecasting: Focuses on Fire Departments, News Media, and Local Governments.
Power Pole Fire Risk Assessment: Focuses on Electric Utility and Insurance Sectors.
Mitigation Mapper: A simple, yet effective tool that ensures the money you spend makes a difference. Our tools allow us to virtually test a proposed mitigation (for effectiveness) before the mitigation project ever breaks ground.
Evacuation Route Safety. Easily identify critical sections of evacuation routes that would potentially prevent safe passage during a wildfire event. Then use Mitigation Mapper to introduce a mitigation plan to ensure safe passage during a wildfire event
Home Assessment Reports. We "Virtually" Burn Your Entire Property. Want to understand the vulnerabilities and risks your property faces, and what should be done to mitigate those risks? We can help. This includes an in person walk through and detailed report that we recommend taking back to your insurance company.
Successes:
2NDNATURE is a unified team of stormwater experts and software engineers who have created a turn key solution to save stormwater programs time and money complying with MS4 NPDES regulations while empowering sustainable urban land management to protect our most valuable natural resource, water.
Products & Features:
2Nform is an enterprise cloud stormwater management platform. Purpose-built for municipal stormwater managers, 2Nform streamlines MS4 NPDES permit compliance by benchmarking program effectiveness and reporting progress towards clean water objectives.
Our services model will continue to allow a contracting mechanism to collaborate with agency and regulator partners on software solution expansion and refinement, support agencies on advances planning applications using 2NDNATURE solutions and other aligned consulting services.
Successes:
Specialized in the development and production of automatic transition aircrafts, our products combine reach and efficiency with the ability to vertically take off and land without additional equipment (eVTOL). By means of the founding team's diversity, Quantum-Systems manages to combine extensive experience and expertise from all relevant areas of unmanned aerial systems. In 2008 we started to conduct research in the field of automatic flight systems and in 2012 successfully completed the first autonomous transition. The combination of innovative power and uncompromising focus on quality make us the first choice in the area of unmanned aerial solutions for professional users who require a safe and quick solution to gather valuable data.
Successes:
"Our passion is the continuous development of industry leading electric VTOL aircrafts. With our ready to operate systems we serve a wide range of customers. We help to increase yields in agriculture, fly 3-D reconstruction missions, do tactical mapping for security forces or provide mission critical video footage in real time to military users. Made in Germany, non ITAR and no back doors in soft- or hardware as all of our flight planning and autopilot software is designed in house. With Esri as our partner on the software side, we have the ideal partner to provide our customers with high-quality data for mission planning." Florian Seibel, CEO, Quantum-Systems GmbH

An indoor mapping and spatial analysis startup focused on the Commercial Real Estate (CRE) market. The use cases we support range from; facilities management, space and asset management, public safety and building technologies. In short, we help building owners and operators make their buildings and venues both safer and smarter which in turn leads to increases in rental income, operating profits and cap rates.
Products & Features:
IndoorVu team's deploy to venues around the world to collect geospatial, high resolution, 3D data inside of a building(s). It processes field data into a variety of types of data products. It then delivers building data through a web application called 'IV Portal'. IndoorVu hosts data collected and processed for a building(s) and allows a user to interact with it via the web application, API, or download. IndoorVu also allows a user to edit content about a map. IndoorVu has built its core data management and delivery applications on top of ArcGIS Online.
IndoorVu has a proven track record for delivering the following data products all in High Resolution and GIS formats for use by private and public enterprises, CRE services providers and building/venue owners:
CADS 2D & 3D
Floor Plans and Street View
Reflective Ceiling Plans (Small Asset Maps)
Space Measurement based on BOMA Stds of Method with floor plans and 360-degree imagery
Connectivity Surveys for cellular, Wi-Fi, CBRS and public safety networks
Successes:

THE GLOBE IN 3D — Vricon serves the entire professional geospatial market, with an initial focus on defense, security, telecommunications, and wireless infrastructure. Vricon has a mission: to build The Globe in 3D. We are revolutionizing GEOINT tradecraft with 3D analytics and 3D data models that depict the world the way it really is.
Products & Features:
Our products are sensor agnostic, commercially available, and accurate at any point on Earth. That's right – anywhere Vricon's technology enables imagery content to accurately represent all visible objects on the earth in 3D, and the products provide customers with unmatched value and utility, superior coverage relative to aerial-derived elevation models, and superior fidelity and availability relative to other satellite-derived models.
Successes:

Commercial real estate analysis software. CRE Tech develops and licenses technology products focused towards the commercial real estate profession, unleashing important real estate information, analysis and communication directly to your desktop, iPhone, iPad or Android devices.
Products & Features:
TheAnalyst PRO: flagship software platform, the fastest and simplest commercial real estate analysis ever created! Features include:
Analysis reports
Property reports
Investment calculators
Maps & tools
Training
Successes:

Provides cost-effective GIS mapping solutions and digital community engagement platforms for government, commercial, and non-profit clients. We specialize in geospatial data analytics, insightful visualizations, and compelling narratives to help our clients make informed decisions and tell an engaging story with their data. By leveraging available spatial data, modern GIS technology, and a holistic worldview, SymGEO provides actionable intelligence to help answer local and global challenges. We take pride in connecting "the dots" of subject matter expertise, evolving technology, and best practices to benefit our clients.
Products & Features: View the many Solutions & Services supported by SymGEO on their Partner Directory.
Successes:
"As a proud Esri business partner, we are so grateful for all the support, encouragement, and technical resources that Esri has generously shared with SymGEO. We have benefited tremendously from Esri's business guidance, shared best practices, and professional friendship!" Kevin McMaster, Principal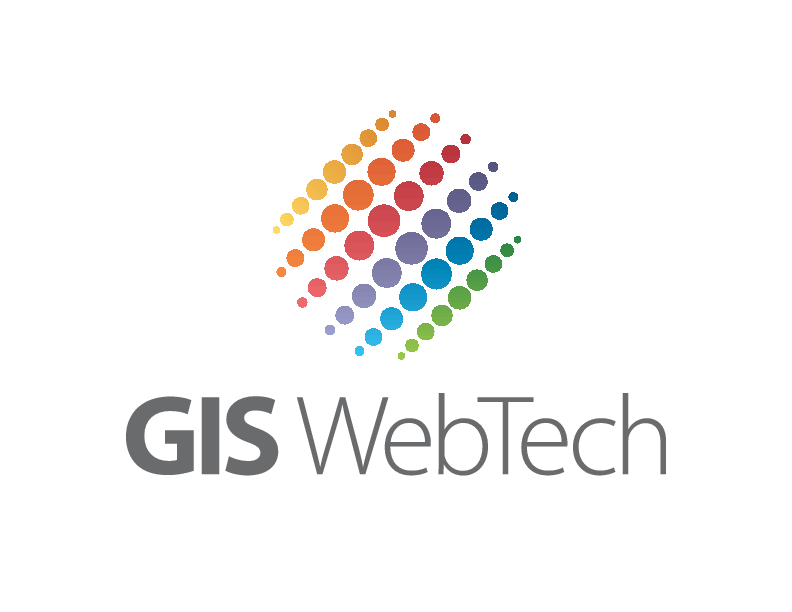 Provides the most advanced technology available for economic development and site selection.  Recruit, our flagship solution, offers an unrivaled combination of data, analysis tools, functionality, and user experience – all designed to keep businesses and site selectors engaged.  Our talented development team is supported by economic developers, site selection consultants, software architects, along with partners in government agencies, state / local GIS departments, and other recognized institutes of technology and research.  Through a collaborative effort we create an easy to use mapping application, data research and analysis solution that serves the greater good for communities, cities, states and regions requiring automated web research tools that streamline workflows and enhance collaboration among their economic development affiliates.
Products & Features:
Recruit provides an unrivaled combination of property listings, demographic data, infrastructure and workforce data, all on an economic development organization's website. Recruit syncs available commercial property listings and leverages over 15,000 searchable demographic variables from Esri's geoenrichment API and incorporates local layers as well as workforce data. The app allows detailed research on an area, including around a commercial property of interest.  Recruit makes our clients more effective as economic developers.
Successes:

Drives sales by discovering target audiences to match with relevant campaigns. Customers use Locomizer tech like a 'magnifying glass' to help them to identify precise locations, so that they deliver their message to the right people at the right time. Locomizer's Audience Discovery Platform (ADP) is an innovative and unique automatic platform for:
MEDIA OWNERS: To appraise and package their OOH assets in the smartest way
MEDIA PLANNERS: To select the most powerful advertising locations for every budget
BRANDS: To understand their audiences better and find out where they spend their time
Successes:
setld is an information solutions company focusing on Petroleum, Pipeline, Architecture, Engineering & Construction, Maritime. Need help utilizing a setld custom data product? Don't have the resources to build and maintain an enterprise GIS to go along with custom data you really want to see?  setld platforms, normalized datasets, custom analysis modules, information mashups and meaningful maps / reporting are designed to break down common barriers, answer questions automatically and bring a custom news feed to your organization.
Products & Features:
setld Mentorprise GIS (MGIS) is a platform consisting of our world-class internal enterprise GIS, shared with you via cafeteria-style web services and meaningful maps of your choosing. Why should your company struggle to build and maintain a sustainable and valuable enterprise GIS, when setld will do it for you, look after numerous fresh data flows and partner with you to get you exactly what you need? GET SETLD!
Successes:

We provide our clients with geospatial solutions derived from Satellite collected data. This data is transformed into geospatial knowledge through our Remote Sensing and GIS analytics. Every project is different and so requires a solution that makes sense to the unique challenges it faces. Therefore, we tailor each one of our solutions to utilize the best-suited technologies to get the job done. Contact us to start a conversation on how we can help optimize your projects.
Successes:

TerraLoupe is a young, innovative company based in Germany with worldwide access to imaging technology. They are competent in geo-informatics and machine learning with lots of international experience. They work at the innovative edge of technology together with their partners, to combine current research with real business applications.
Products & Features:
We Leverage State-of-the-Art Deep Learning Algorithms to Generate Novel Insights from Data. One of our success factors for high object recognition performance is TerraData. TerraData is a data set that consists of large amounts of high quality labeled data of different geographic regions, resolutions and object types. Leveraging this key resource of our applications, our algorithm can achieve superior performances on diverse datasets. Products include:
Roads
Buildings
Swimming Pools
Vegetation
Infrastructure
Successes:

A business intelligence solution for smart utilities. Res–Intel is designed to provide actionable insights to improve utility profitability, customer satisfaction, and operational effectiveness.
Products & Features:
Res-Intel's Portfolio Analyst software tool benchmarks building energy and water usage for millions of buildings. High-users can be micro-targeted with customized conservation and demand response programs. The software's predictive analytics identify those high-usage residents with the highest probability of participating in the programs.
Residential Demand Side Management (DSM) programs represent fantastic opportunities for improving customer satisfaction and lowering energy procurement costs.
The Res–Intel Graphical User Interface (GUI) offers several significant benefits that improve data input and output management and analysis, enhanced performance, and added security.
The Res-Intel Portfolio Analyst performs advanced spatial and building energy analytics for mass-scale benchmarking.
Software Features
Successes:

The Italian company develops B2B solutions for companies who need to provide innovative tools to their staff traveling or to moving goods. The solutions supports the consumer and business market with vertical solutions for industrial and commercial companies who need to provide innovative tools to their staff on field both during planning activities and travel.
Products & Features:
MobyPlanner Platform is a fast geospatial agenda optimizer that solves the complexities that happen when the users' schedule is layered with travel requirements in an urban environment. The framework helps companies with a dedicated console can plan appointments, optimize daily itineraries and send to the staff the scheduling, automatically. In the same time the platform provides to staff field a "personal assistant" that check during the day necessary information to reach appointments on time. All of this to optimize the movements of staff (or goods) on the go to save time and reduce costs.
Successes:
Provides a full range of geo-marketing services in various areas to the Russian and CIS commercial real estate market. Focusing on the needs related to the assessment of the placement of commercial properties and the analysis of urban areas. SmartLoc has three branches: supply of geodata, consulting for the placement of retail objects and IT solutions. The company has been providing service and products for the biggest companies in Russia in the retail and development.
Products & Features:
SmartLoc Retail System: designed for analyzing street trade objects. Implemented on the basis of cloud technologies and performs a wide range of geo-marketing tasks for the effective development of retail. The system provides an assessment of location based on classic and modern technologies. It may be customized for each client by using different data and tools, especially if the module of predictive analytics was integrated into the client`s system
Successes:
A full life cycle analytics platform which offers companies of all sizes to grow, scale, track and collaboratively manage their real estate assets all in one place. This affordable suite of powerful, easy-to-use online tools and services allow companies to increase efficiency, improve services and save money.
Products & Features:
RE-Trax platform provides integrated modules, maps, automated workflows and tools to store and access the information quickly and securely to analyze and make critical decisions. This increases the collaboration and productivity among all teams. Easily access your real estate asset information from any Internet-connected device. Securely access your files, images, videos, deal documents, architecture drawings and lease contracts in our powerful cloud document management storage with industry leading security standard. Platform features include but not limited to:
Dashboard
Site Tracking
Location Analytics
Lease Management
Project Management
Reports
Notifications
Successes:
A powerful software platform that connects to GIS data (online and offline) and can be used to make your field crews more time efficient by automating and saving digital inspection forms in the field and improving compliance. UtiliSync automates every aspect of your document workflow. From field form creation and completion to archiving the final records, and everything in-between!
Products & Features:
Access UtiliSync Documentation Automation on the ArcGIS Marketplace to support Desktop and Mobile features such as:
Create Custom Forms
Access GIS Data and Forms in the Field
Save Forms to the Cloud, Access Data Offline
Create Inspection Reports, Attach Multiple Photos to Reports
Automate PDF Report Delivery
Send Calendar Reminders
Manage Field Crews' Time More Efficiently
Successes:
We Turn Data Into Votes. Voter Gravity brings together the latest technology in big data and analytics to help campaigns and political organizations of every size. Voter Gravity produces targeted, insightful and immediate information about voters, donors, and activists that mean the most to a campaign. Easily access all of the voter data you need and turn that data into votes.
Products & Features:
Map-Based Walk Lists: User-friendly, mapped-out walk lists can be created easily and route optimized, helping campaigns complete in minutes what used to take days.
Integrated Phone: Voter Gravity, now including predictive dialing, lets you setup the phone banks that work best for your campaign, from major victory centers to call-from-home.
Mobile Canvasing App: Deploy walk lists to your entire volunteer team in seconds. Monitor survey results in real-time and help volunteers build relationships with voters.
Successes:
A B2B SaaS company that focuses on improving the communication gap between businesses, their customers, and the general public. This allows businesses to resolve issues as fast as possible with minimal overhead using communication channels that already exist. The DataCapable Platform (DCP) is a cloud-based (SaaS) solution that specializes in event detection, event notification, and event mapping. The DCP is fulling integrated with Esri GIS solutions. Utilities, School Systems, Government Agencies, Energy Managers, Transit and Turnpike Authorities, plus businesses of all shapes and sizes rely on DataCapable's real-time event detection and customer engagement solutions.
Products & Features:
The DataCapable Platform collects and analyzes data for a variety of use cases and datasets in a wide range of industries. DataCapable Platform is powered by a library of patented machine-learning algorithms, which are a form of AI (artificial intelligence) that has been trained for the detection of specific event types. In numerous instances, DataCapable has provided emergency operators with the first indication of significant events, including; gas leaks, wildfires, earthquakes, power outages and active shooters. This has provided customers and emergency center operators with an indication as much as 40-minutes before their traditional event awareness workflows and systems.
Successes:
"The Esri Startup Program afforded us the time and tools to bring world-leading geospatial technologies into the DataCapable Platform. Esri has recognized the challenge that emerging businesses face to quickly bring their products to market and enroll customers. By providing emerging business with three years of free access to ArcGIS technologies and expert staff, the team at Esri is empowering new market entrants to drive innovation and demonstrate value across the world." Zac Canders, CEO, DataCapable
Provides up-to-date, accurate and cost-efficient information on road asset conditions. Our automated data collection and algorithm-based roads prioritization software can help optimize your road budget and provide user-friendly analytics about the status of your roads and sidewalks. StreetScan's vehicles equipped with proprietary sensing technology—3D cameras and optical devices—can detect pavement surface distresses without interrupting traffic flow. Trained algorithms evaluate and prioritize repairs of assets including pavement, sidewalks, traffic signs and more. Collected data goes into StreetLogix, our unique cloud-based application, allowing municipalities to visualize and manage road assets in order to schedule maintenance.
Products & Features:
StreetLogix is a highly customizable, web-based asset management software that enables municipalities to optimize their road budget within a user-friendly GIS environment. The system provides objective information on the current state of their infrastructure and makes maintenance and repair recommendations, including prioritizing roadway projects. Our asset management portal is versatile, easy-to-use and tailored to the needs of each municipality we survey.
Successes:
"Every municipality has budget issues and data-driven decisions must play a prominent role. Objective, up-to-date and accurate data on roadway conditions will enable communities to make more efficient assessments and informed investment decisions on their roadway infrastructure. ArcGIS tooling and the Esri Startup Program has been fundamental to supporting StreetScan's business and StreetLogix product." Ralf Birken, CEO & Co-Founder, StreetScan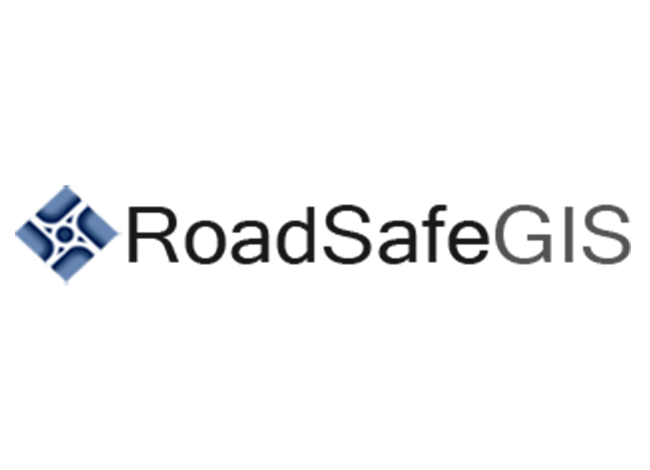 A modern cloud-based solution for traffic collision data analysis and management. Local government agencies need to maintain historical collision data and conduct safety analyses with the data. RoadSafe GIS provides mapping functionality to complement technical engineering safety calculations within the software.
Products & Features:

Collision Database Management System (CDMS) provides all the tools needed in an easy-to-use, powerful web interface. It focuses on the features you need and leaves out the rest. Simplify your transportation data management using our CDMS, is more than a software, it's a well-oiled service managed by our team of experts. Choose from a variety of data import and connector options while we handle the web application and database management so you can focus on your analyses.
Query collisions and view intersection histories
Summarize high collision intersections
Compare safety performance functions
Integrate local infrastructure data as query filters
Generate tables, charts, maps or collision diagrams
Easily export data and results to other software
Directly print maps and diagrams
Users can access from multiple agency departments
Successes: RoadSafe GIS Blog
"The Esri Startup Program was essential for the development and launch of our software services. Being part of the program helped remove initial cost barriers and allowed us to fully explore the library of Esri products during our development process. It also provided opportunities to confer with Esri staff and meet potential customers that we otherwise would not have been able to." John Bigham, Founder, RoadSafe GIS
An incident response platform, GlobalFlyte brings revolutionary capabilities to incident response management. Cost-effective, easy to deploy, and scalable to meet small and large departmental needs, this suite of services on a single platform will change the way your department plans, responds to and manages emergency events. Based on patented, ground-breaking multimodal communications technology from the U.S. Air Force Research Laboratory, integrated with commercially developed Esri ArcGIS powered mapping, imaging, and smart phone technologies, GlobalFlyte stands ready to support your mission of saving lives, minimizing property loss and protecting first responders.
Products & Features:
GlobalFlyte is a cloud-based service that is compatible with existing incident response hardware. The result is an easy to use, fully integrated platform of communication and visualization tools, that is as useful to a small police or fire department, as it is to a major urban disaster response agency. Explore the solutions.
Successes:
GlobalFlyte's multi-layer Interoperable Cloud-based, Common Operating Picture is now being used by joint public safety and security teams for special events such as the Air Force Marathon and the University of Cincinnati football games.
"Working with Esri, first as a Startup Partner and now graduating into the Esri Partner Network, supported GlobalFlyte's ability to develop, deliver, and scale our Software as a Service (SaaS) solution in less than two years. Esri's technical and business experts assured GlobalFlyte was affordable, convenient, secure, instantly available and most importantly useful. We now have several paying early adopters, all leveraging existing ArcGIS platforms and a multitude of layers, such as traffic, fire hydrants, schools, hospitals, fire stations and police stations all delivered into the GlobalFlyte Common Operating Picture on demand. Our early adopters rave about the ease of integration and particularly appreciate that GlobalFlyte leverages their current mapping and radio infrastructure investments to help them better comprehend the pace of an incident. The rise of weather calamities and other emergencies underscore the need to better share and comprehend incident information in mutual aid situations and means more and more jurisdictions will want to subscribe to GlobalFlyte's Esri ArcGIS enabled services." Roger Mann, CEO, GlobalFlyte

Building amazing web mapping technology. In fact, they've written so many maps they wanted to find out how they performed *in the real world*, so they built www.maptiks.com, a Google Analytics for web maps. If you have a web map, you should take a look, they can deliver completely new consumer insights based on how your users use your map.
They can offer more than that though. They have been collecting data about maps since the launch of Maptiks and can tell you about the best map technology to use for different purposes, demonstrating which maps make most sense and which maps will convert. They can deliver expertise based on millions and millions of user activities.
Products & Features: Maptiks provides in-depth user insights by tracking how visitor click, pan and zoom on your web maps. Built for GIS developers and teams of medium to large businesses who require richer, detailed analytics of their map usage. Try web map analytics for ArcGIS using the ArcGIS Marketplace.
Successes: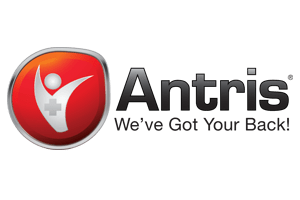 A safety and communication solution designed for organizations with work-alone or at-risk personnel. It communicates with your mobile device, automatically notifying the necessary people of a trip's progress. If the unexpected happens or a check-in is missed, Antris instantly notifies managers or emergency contacts.

Products & Features: Antris come in three subscription options, Antris Mobile, AntrisPro, and AntrisPro+. Antris communicates with the persons mobile or GPS device to monitor for safe check-ins and the automated Alert Process reacts immediately if a check-in is missed. If the Alert Process is exhausted or they initiate an SOS, Antris immediately notifies managers or emergency contacts.
The administrator's dashboard (TracDash) enables management to easily monitor the status & location team members in real-time and review their plan and profile information. Admin can create and assign plans to specific staff, customize emergency response workflows, and enable emergency or live tracking during a team member's plan.
Antris stores all historical plan data and shares customized reports, providing powerful GIS analytics and data-rich insights into the organization's operational workflow, regulatory compliance management, and risk and liability mitigation
Successes:
A geographical software development company and Esri Partner based out of Alexandria, Virginia. As an Esri Business Partner, GeoMarvel specializes in implementing a plethora of comprehensive GIS tools and applications, proficient in workforce optimization, cloud infrastructure, data analysis, computing, and developing custom applications and visualizations. With over 20 years of relevant experience, GeoMarvel has proven that it can implement scalable infrastructure and software solutions. Their business portfolio is comprised of entities from across the globe, ranging from members of the Fortune 500 list, various non-profits, disaster relief organizations, to large electric utility companies and local governments. Their mission as an organization is to provide our customers with state-of-the-art solutions by sustaining an active role in the geospatial community by contributing to a variety of industries.
Products & Features: GeoMarvel supports a variety of products. While in the program they developed MapLapse, a professional tool to look into any land cover land use change genre. Supporting planning and zoning, utilities, environmental groups, GIS organizations, solution providers, local government, research / education and more. MapLapse is available immediately from the ArcGIS Marketplace in two options, Free and Professional.
Successes:
"Keep moving forward. Your next success will matter far more than your last failure." Jon Nordling, Founder, GeoMarvel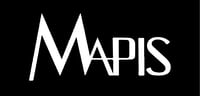 A Geographic Information Systems (GIS) consulting startup where scientific knowledge joins the domain of GIS technologies to shape your data and find better solutions for you, your company, your business and your city. At MAPIS everything has a place. MAPIS has a set of partnerships and collaboration protocols that guarantee solidity and skills and was the first Portuguese startup in Esri's Startup Program. MAPIS is also a member of the Chancela U.Porto Spin-off, an initiative that aims at recognizing Spin-off companies created in the context of U.Porto. MAPIS supports research projects climate / environment and public health, in the GIS component, namely in support of scientific master's and doctoral students. MAPIS has been collaborating and working on the Metropolitans Plans for Adaptation to Climate Change, participated in the definition of the strategy for the Metropolitans Areas, and in Master Plans for Municipalities in urban climate, air, water, soil and noise dimensions. Also working on Local Climate Risks Plans. In parallel, it developed GIS solutions, for example, for the management of the housing stock, for the active participation of the population (envOlve), Geo-applications for blogs, shows and festivals.
Products & Features:
MAPIS has a complementary multidisciplinary team adapted to each project, focusing on the development of methodologies and tools in GIS, namely the collection, treatment, editing and manipulation of tabular and geographical information, spatial analysis, surface generation, digital satellite image processing and thematic cartography. Technically, our work focuses on design and implementation of a GIS system using Esri technology, namely, ArcGIS for Server, ArcGIS for Desktop, ArcGIS Online, Story Maps, etc.
envOlve is a web application to report and management of incidents, that aims to involve people in the management of their parish, municipality, city, business and much more. envOlve is fully responsive and customizable, being adaptable to the goal it's designated to, by doing it so, it answers to the necessities in a most efficient way.
Smart[M]app is a unique application, designed especially for your event. With this [M]app your event is accessible to everyone, everywhere, at the distance of a click in a fun, simple and intuitive way. Smart[M]app helps protect the environment, breaking with old conventions and democratizing the access to information. Put your event on the [M]app and watch it spread through the world.
Successes: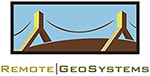 A geospatial software and hardware company offering commercial solutions to easily record, geotag, report, archive & search "moving-track" videos, photos and other location-based project files.
Their professional geospatial video recording systems and integrated GIS Full Motion Video (FMV) software tools are ideal for airborne, drone and mobile mapping surveys, critical infrastructure inspection and public safety applications.
Products & Features: Their LineVision Esri ArcMap Add-in and stand-alone LineVision with Esri Mapping commercial software tools provide georeferenced video playback, analysis, collaboration and reporting using the Esri ArcGIS platform. In addition, the new Video GeoTagger™ and Video GeoEditor™ products, also built with Esri mapping technology, will be available for use on the ArcGIS Marketplace. Remote GeoSystems LineVision Esri-based solutions key features often include:
Play videos from single and multi-camera video data collection platforms
"Click-on-Map" video navigation
Set a custom geo-fence around the moving position marker
Load shapefiles, imagery and ArcGIS Online datasets
Save geotagged video and photo data as geoProjects™ for simple project reporting, archive and search
Industry-leading support for DJI Drone Video data
Successes:
"As a small technology company bootstrapping the development and innovative product sales efforts, access to Esri's flagship ArcGIS platform at no cost was invaluable" Jeff Dahlke, President, Remote GeoSystems

A new approach to street-level imagery. The platform creates street-level photos for extracting geospatial data using computer vision. Mapillary allows for anyone to collect street level photos with smartphone apps and off-the-shelf equipment. With advanced features like time filtering and automated traffic sign detection, Mapillary is ideal for projects which require fast turnaround, frequent updates and fresh coverage
Products & Features: Mapillary for ArcGIS supports three solution areas which integrate with Esri:
ArcGIS Online: View and edit webmaps with Mapillary for ArcGIS Online, a web application for ArcGIS Online and Portal, available on the ArcGIS Marketplace.
ArcGIS for Developers: Add street-level imagery to applications for ArcGIS Online or Portal using the Mapillary custom widget for WebAppBuilder.
ArcGIS Pro: View and edit on desktop with the full power of the Mapillary for ArcGIS Pro Add-in.
Successes:
A really simple way to talk about location. We have divided the world into a grid of 3m x 3m squares and assigned each one a unique 3 word address. It means anyone can accurately find any location and share it more quickly, easily and with less ambiguity than any other system.
The service can be used via the free mobile app or online map. It can also be built into any other app, platform or website, with just a few lines of code.
Products & Features: what3words has apps and a site as well as an API & SDK and is available as a locator, accessible via the ArcGIS platform. The locator allows ArcGIS platform users to display the 3 word address for any location or search for a 3 word address, either individually or via batch conversion to and from coordinates. It makes full use of the Esri Geoinformation Model and is accessible online or offline, anywhere in the world. The what3words locator can be configured at an organization level, whatever the ArcGIS deployment model, so that any roles and users can access it across the entire ArcGIS platform.
Successes:
Works with clients around the globe to help identify the security risks that they face and to manage them efficiently and cost-effectively through Security Risk Management (SRM) consultancy, our award-winning HawKSight Software and our industry-leading training services.
Those services are all underpinned by robust security risk methodology, which delivers continuity of security risk analysis, comprehensive risk reporting and ensures bespoke mitigation strategies. Together they enable rapid and cost-effective management of security risks in increasingly complex environments.
Products & Features: HawkSight Software is unique. It provides security risk visibility from an enterprise perspective, combined with a powerful operational risk management tool kit in a single platform. Powered by Esri mapping technology and combined with robust security risk management methodology, HawkSight Software enables organizations to implement operational risk reporting with consistency and continuity. HawkSight Software is already achieving traction with organisations in the following sectors: oil & gas, critical national infrastructure, global corporate services, transport, hospitality and leisure, government and non-government.
Successes:
"With access to the full suite of ArcGIS solutions and expert guidance from Esri UK, we have developed an application that will help to improve safety for people working in challenging and potentially dangerous parts of the world." Paul Mercer, Managing Director, HawkSight SRM Ltd
A software platform for Industrial IoT applications collecting GPS-tagged sensor data. Tools.Valarm.net monitors your industrial assets, in real-time, across numerous industries, providing effective business data to decision makers that create efficiency and profit within their organizations. Valarm monitors anything anywhere with Industrial IoT / Internet of Things sensor systems. Whether you need to monitor air quality, water, equipment, high tech transport vehicles, truck fleets, fluids, pumps, generators, motors, flow meters, or anything else, we'll help you get situational awareness of your remote assets into your Esri ArcGIS platform.
Products & Features:
Flood Monitoring Systems – Water Level Risks and Early Warnings for Smart Cities
Water Usage & Water Well Levels, Depths, Flow Meters
Air Quality & Pollution Monitoring Systems – Any Gases, Ozone / O3, Nitrous Oxides / NOx, SO2, H2S, NO2, Dust, Particulate Matter, PM2.5
Fluids + Chemical Distribution – Tank Volumes & Levels of Your Products
Fleet Vehicles, Trucks, & Trailers Loaded Up with Industrial Equipment like Pumps, Vacuums, and Tanks
Natural Resources Industry Applications
Successes:
"The Esri Startup Program has been incredibly helpful for Valarm. We've been very fortunate to meet so many wonderful people at Esri that have helped us grow. The Esri conferences, especially the UC, are amazing opportunities for us to collaborate and show Valarm + Esri solutions for our customers in a variety of industries." Edward Pultar, CEO, Valarm

An incident and tactical command software built on the iPad platform. With Tablet Command, an incident commander can tap and drag responding apparatus onto an emergency scene, track progress against critical checklists, and time-stamp every maneuver and benchmark throughout an incident.
Products & Features: Tablet Command offers three levels of enterprise services: TC, TC Pro, and TC Pro2. Tablet Command enterprise customers can consume map information that is hosted in Esri's cloud product, ArcGIS Online.
Successes:

Provides in-depth and data-driven information about current and emerging conflicts worldwide. They help private and public-sector clients, generally in insurance and manufacturing, detect geo-political risks for supply-chain security and adjust to them right in time.
Products & Features: CONIAS Conflict-Risk Plug-in: a comprehensive assessment of the security situation worldwide on a subnational level, thus augmenting the flow of information and the planning capabilities within your supply chain management. In order to comply with widely varying needs and requirements, CONIAS provides three distinct risk indicators calculated and displayed separately for each subnational unit worldwide: Structural Conflict Risk, Current Conflict Risk and the Conflict Risk Trend. Our indicators are all matched to a consistent scale, ranging from zero to ten. Due to this threefold breakdown of risk, our product can be used for strategic decision-making as well as monitoring geographic locations of particular interest. The underlying scientific methodology and the resulting services of CONIAS have won multiple awards and are successfully in use at several enterprises.
Successes:

Located in Houston, Texas, provides high-quality solutions, field technology and other technical services to help clients in the intensive use of operational data where location is a key component. During their time in the program, ATISoft Technologies was able to successfully develop GeoMAPEX®, their technological platform which leverages Location of Things (LoT), Internet of Things (IoT), workflows and business intelligence, integrating technological components from Esri, Microsoft and OSIsoft to develop software products suited to the needs of each organization.
Products & Features: ATISoft has developed specific applications using the GeoMAPEX® platform and they are available for commercialization, serving clients in the energy, mining, industrial, and other industries. ATISoft key solutions include:
GeoMAPEX® Portal: Integration and collaboration portal for the configuration of visualization tools, workflows, reports and mobile applications.
GeoMAPEX® LoT: Indoor/Outdoor "things" tracking using RFID/BLE/WiFi/GPS for process optimization.
GeoMAPEX® Industrial IoT: Real Time Data Infrastructure for Operational Data. Management of large volumes of data, processing of models and algorithms for the generation of substantive information and visualization and integration with other systems.
Successes: ATISoft Technologies Esri Partner Directory
"The Startup Program gave us three main business drivers; time to develop and release a product, technology to align industry requirements with functionality and a starting point in a well-established business network of users and partners" Alfonso Davila, President, ATISoft
A Munich-based company which specializes in reaching mobile users with intelligent, geo-targeted advertising. It connects and verifies mobile banners with location data leveraging professional tools and geodata scientists to enable a unique way of targeting for advertisers. They create audiences like DINKS, dog owners, students and so forth by combining real time location data with other statistical and real-time data sources. They work together with Esri and the European Space Agency and have developed new algorithms for programmatic advertising. mobalo can be used as a self-service tool and as a managed service. It is also available as a white label solution.
Products & Features:
mobalo Intelligent Grid (MIG) puts the user at the centre of the advertising communication. With the MIG, advertisers can disseminate their messages specifically to relevant mobile customer touchpoints via any DSP, situation-based and geo-localised. With full control, transparency and the greatest possible reach.
Geolytics™ Geo-research with the MIG: The mobalo Intelligent Grid is the technological basis for geo-research. The prerequisite for successful geo-market research is a well-founded and successful database. For this purpose, mobalo has developed the MIG. Using the location intelligence, the MIG provides relevant information to all cells within the Grid – geographic, demographic, sociographic or quantitative. Therefore, the MIG is not just responsible for the technical setup of a Geolytics™ solution. Even during the subsequent analysis, the Grid helps convert the raw data gained into precise and clear movement data. For example, it is possible to accurately analyse and display visitor streams between multiple points. The research results therefore form a reliable basis for your business decisions.
Successes: mobalo Esri Partner Directory




 SmartNotify:
Simplifies communications with your citizens, visitors, and staff. Reach your citizens faster via analysis, planning and communication. We don't merely deliver information on the most appropriate communication channel, we make sure that people can safely and securely consume this information, request help/follow-up, check-in, all the while keeping a company's data safe. Supporting a wide array of industries such as aviation, defense, electric & gas, public safety and more. When an emergency happens, SmartNotify's customers are no longer alone to keep their people safe and informed. We all have a different definition of what an emergency is: It ranges from a power shut-down, all the way to a terrorist attack. However, the common thread the need to keep people informed and safe during tense situations. Regardless of the number of people involved, the location, or the time of day. SmartNotify acts as our customers' trusted digital assistant during those times.
Products & Features: SmartNotify comes in three solutions areas include:
Secure intelligently
Communicate effectively
Improve your operations
Successes:
"Being part of the Esri Startup Program has helped us meet and engage with customers who understand that Geo-Data is more than points on a map and can actually be used to keep operations going even during times of duress" Gregory Menvielle, CEO, SmartNotify

A home-grown geospatial development firm based out of Castle Rock, Colorado. We specialize in mobile and web development, geospatial data management, and cartographic design. We are proud to be a member of the Esri Partner Network and recent graduate of the Esri Startup Program.
Products & Features: CartaPro: Designed with enterprise users in mind, takes GIS data into the field. Export GIS data from your desktop to your iPad for both field and office GIS work. Make edits, add or delete records, or create entirely new datasets all without needing an internet connection. Connect to your enterprise web services, ArcGIS Server, ArcGIS Online Account, or ArcGIS Portal. Our sophisticated yet simple to use Offline Caching tools allow you to take large amounts of map layers offline so you can use your data anywhere. NeoTreks also develops custom geospatial applications for mobile and web.
Successes: NeoTreks Releases CartaPro™ in the GEOINT App Store

Self-organizing network and dynamic spectrum management solutions help telecom, public safety and military operators maximize their infrastructure and spectrum usage.
Products & Features:
LSALive: Dynamic Spectrum Sharing (DSS) solution that implements ECC's Licensed Shared Access (LSA) framework
SASLive: Dynamic Spectrum Sharing (DSS) solution that implements FCC's Spectrum Access System (SAS) framework at 3.5 GHz
T-REM: Real-Time Radio Management for Tactical & Mission Critical PMR
Successes:
"RED Technologies develops dynamic spectrum management solutions; we cover Telecoms, Public safety and Defense sectors; our reach is worldwide with priority focus on Europe and North America; we are using ArcGIS software, services, and content to expose geo-localized and real-time Radio Environment Maps (REM) to whoever operates critical wireless networks; RED Technologies is one of the first startup to have joined the Esri  Startup Program to build mapping and location analytics capabilities into its solutions; since then RED Technologies has been a strong advocate for Esri based solutions toward its customers and partners" Pierre-Jean Muller, CEO

A software company based in France specializing in the geo-valuation of business data. Experts in Data Science, Geographic Information Systems (GIS), IT development and Data Visualization, Smart / Origin offers a range of innovative products and services for businesses, local authorities and other organizations.
Products & Features:
Geographical Dashboard: leverage a geographic based dashboard to manage activities, track performance indicators in real time.
Cities Interactive Map: boost communication through an immersive experience of your territory and enhance your heritage.
Field Data Collection Application: embed your data in the field and collect and automate your reports.
Citizens: allow users to report in real time problems encountered in a territory, as well as actively participate or communicate requests.
Successes:
ACQUISITIONS:

OnFarm & SWIIM System Acquisition:
June 2018 OnFarm Systems Inc., a leading Internet of Things data integrator and provider of software and analytics tools that help farmers simplify their data while improving their efficiency, profitability and sustainability was acquired by tech and farm water management leader SWIIM System. Fresno-based Lance Donny, OnFarm's founder and CEO, will become SWIIM's Chief Operating Officer and assist SWIIM's senior management with integrating its water balance monitoring and reporting data into the OnFarm dashboard. The technology is currently being deployed throughout the western US to help growers account and manage their agricultural water budgets and protect their water rights.
Products & Features: SWIIM's water compliance, reporting, and management solution helps dramatically improve how farmers face both their data and water challenges. In addition to integrating directly into SWIIM's platform, OnFarm will also continue to offer its primary product, an award winning, fully customizable dashboard capable of delivering both in-field and remotely-gathered data from various sources into a seamless, easy-to-view display, capable of being seen on any internet connected device.
Successes:

Fishidy & FLIR Acquisition:
April 2018 Fishidy, a platform that brings together fishing maps, social connections, and information on thousands of waterways across the nation, assisting anglers in finding "hot spots" to successfully catch fish, was acquired by FLIR® Systems, Inc. FLIR is a world-renowned designer, manufacturer, and marketer of thermal imaging cameras, components, and sensors. The concept was the brainchild of Fishidy CEO Brian Jensen, GISP, former director of local government for GeoDecisions, Gannett Fleming's geospatial technology division.
Gannett Fleming's Collaborative Research & Innovation Center brought the concept to market in partnership with GeoDecisions and Fishing Hot Spots®, a national fishing map provider based in Rhinelander, Wisconsin. The application now has over 1 million users and reached nearly 150,000 members by 2013, receiving $1.5 million in Series A equity funding from Hyde Park Angels in 2014.  Jensen will lead FLIR's new digital group and will incorporate Fishidy as one of the company's marine applications.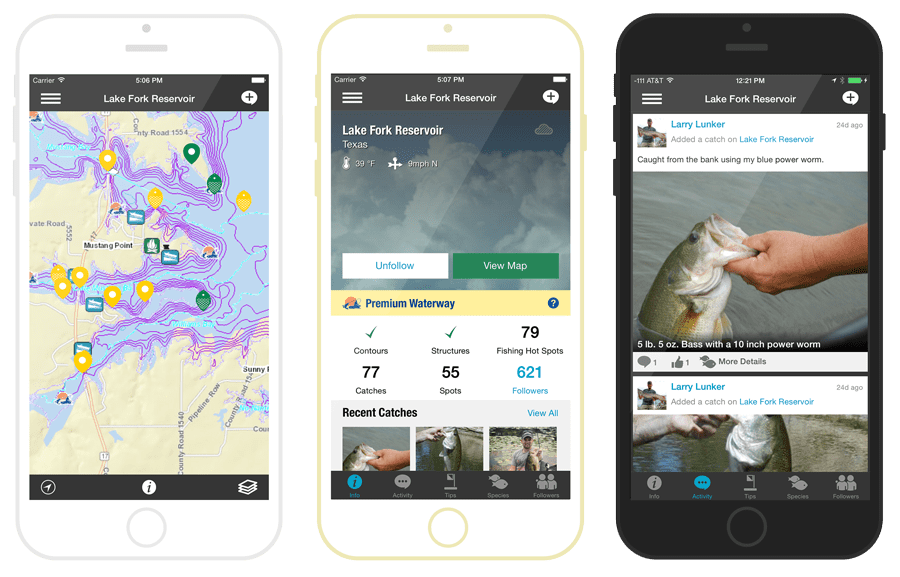 Products & Features: Fishidy, Inc features interactive mapping technology, accurate fishing maps, and social networking, Fishidy helps anglers of all abilities maximize their fishing potential. The app was created for iOS and Android platforms. Users can discover shared catches and local fishing hot spots, stay up-to-date with the latest fishing reports, be better prepared with detailed waterway information, and track their position along depth contours on top waterways. Not only is Fishidy effective, it's fun! Connecting with new buddies and waterways exposes members to continuously updated, real-time fishing reports for use the next time they're on the water.
Successes:

Paleon & SSP Innovatons Acquisition:
June 2017 Paleon Solutions, Inc., the provider of the AMI Office Suite for the maximization of utility "Smart Meter" investments were acquired by SSP Innovations, LLC (SSP), a leader of utility GIS services. With the acquisition, SSP acquired the Paleon AMI Office Suite and incorporated Paleon's management team into executive leadership positions.
Products & Features: SSP Innovations offers a variety of products for the modern utility, telecommunications, or pipeline operation.
SSP AMI product suite offers tools for the Smart Grid utility. SSP AMI Sim lets you understand the impact of your AMI rollout before installing a single meter. SSP AMI Ops gives your teams real-time operations intelligence so you can proactively monitor your network. And finally, SSP AMI Intel gives management valuable visibility into the analytics of your AMI system, so you can gain even more ROI out of your investment. Discover the product that meets your needs below.
Successes:

GeoMetri & Acuity Acquisition:
January 2016, Alabama-based indoor mapping solution provider GeoMetri was acquired by Acuity Brands, a North American company and one of the world's leading providers of indoor and outdoor lighting and energy management solutions.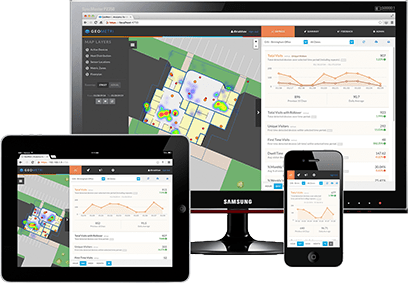 Products & Features: GeoMetri platform provides the foundation for making buildings and businesses location aware.  The mapping tools help identify, measure, and visualize pedestrian foot traffic. They also optimize indoor and outdoor venue floor plan information so that occupants can search for and navigate to points of interest using a smartphone.
The acquisition adds advanced indoor mapping and navigation capabilities to the ByteLight indoor positioning technology solution from Acuity Brands. Indoor positioning also can be deployed to optimize and increase understanding of how occupants interact within large-scale indoor environments.  These opportunities can lead to operational efficiencies, enhanced safety, and increased revenues in spaces such as airports, shopping malls, logistics centers, universities, and health care facilities
Successes: