Apple's acquisition of Akonia Holographics, maker of lenses for augmented reality (AR) glasses, could signal the next wave in mobile computing for businesses and consumers—devices that are more wearable and less intrusive.
AR glasses superimpose location-specific information and graphics onto a user's field of vision through transparent lenses. In 2012, Google launched the first notable iteration of AR glasses, then called Google Glass. In 2015, parent company, Alphabet ended production of Glass temporarily. Since then, makers of smartphones and mobile devices have been working to incorporate AR applications into their products.
Wearing the Future
Apple's CEO Tim Cook has called augmented reality a "big and profound" technology development. Among tech giants, he's not alone in this assessment. Microsoft's HoloLens stands out as one of the more mature AR headset technologies. Other headset makers have focused on virtual reality goggles, which encapsulate the user in a digitally generated world.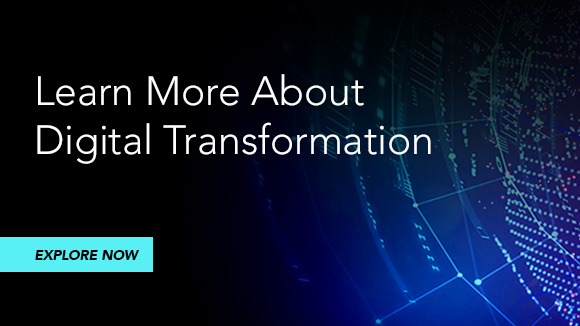 While AR has been available on smartphones and handheld devices (think Pokémon Go) for some time, the growth of wearable devices may hold significant promise for businesses. Consider that Alphabet's Glass headset, while a dud in the consumer world, showed strong enough adoption by business users that Alphabet relaunched the effort in 2017. Google Glass is now being used by employees at the edge of organizations—GE field workers and doctors at Dignity Health among them.
Doctors could be among those who benefit from Apple's Akonia acquisition. Apple runs its own health division, which partners with software providers to deliver medical applications on iPads and related devices. Through the Akonia acquisition, that and other Apple divisions could add cutting-edge AR technology to their portfolios.
Locating the Field of Vision
For any company looking to incorporate augmented reality into employee workflows, experts see location as critically important. One Toms River, New Jersey, utility offers a case in point with its service-focused application of AR, which saves time and resources while increasing accuracy.
Field workers at Toms River Municipal Utilities Authority use augmented reality and HoloLens to see underground utility lines beneath their feet as AR-generated holograms projected at their exact locations. The system relies on a geographic information system (GIS) that tracks the location of every pipeline, valve, connection, and intersection, to an accuracy of just centimeters.
With the location intelligence powered by that data, work crews minimize the risk of digging through critical infrastructure, Len Bundra, the organization's IT director, told WhereNext last year. "You want to make sure your GIS is in shape and accurate," Bundra explained. "If your maps are inaccurate, don't think the [AR] hologram is going to make them accurate."
As innovative organizations know well, location is critical in AR apps. Placing digital objects in physical space requires a deep understanding of where assets are located.
---
AR in Practice across Industries
Many organizations, including the planning agency for the US capital, start forays into augmented reality by creating a 3D digital twin—a precise model of reality made with GIS. The digital twin includes detailed attributes about assets. This information makes it easier to create AR experiences that guide real-world interactions.
Examples of industries embracing 3D GIS with an eye toward AR:
Architecture, engineering, and construction firms combine 3D GIS data with building information models to inform infrastructure design and construction.
Urban planners use 3D GIS to convey zoning information and visualize plans in a real-world context.
Utilities view and analyze more-accurate representations of real-world assets–for instance, revealing the location and details of underground infrastructure using AR without needing to dig.
Defense and intelligence operators use 3D GIS to provide a common operating picture and enhanced context to aid rapid decision-making
With AR hardware manufacturers adding devices, companies such as Apple making acquisitions, and early adopters like the New Jersey utility realizing compelling returns, many industry observers expect augmented reality to become a valuable tool throughout the business world.
One market researcher pegs AR's annual growth rate at nearly 74 percent through 2023. Meanwhile, leading companies are already demonstrating that a combination of location intelligence and digital guidance can deliver real-world productivity gains.