The ArcGIS Dashboards Beta, announced last month, is live and available for you to try.
The ArcGIS Dashboards Beta continues to have much of the same functionality as ArcGIS Dashboards but includes some exciting new features, an enhanced user experience, and overall improved performance. Existing dashboards can easily be upgraded to dashboards usable within the beta version. We expect most existing functionality to work, with the exception of some known limitations.
An ArcGIS Dashboards Beta GeoNet space is open to share documentation, engage discussions, and gather feedback. We welcome you to join us, try out the beta, and share your thoughts and suggestions.
To get started with the ArcGIS Dashboards Beta, click on the BETA icon in the ArcGIS Online app launcher or access it directly here. All users who are part of an ArcGIS Online organization have access to the beta. Once the beta moves to general availability, the new ArcGIS Dashboards will be available in the subsequent version of ArcGIS Enterprise.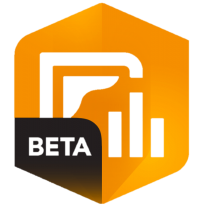 You can find some helpful resources below:
We look forward to feedback on this version of ArcGIS Dashboards and encourage your participation.
Please note: We recommend that public sharing and production use of your beta dashboards be done cautiously. Since this is a beta, there is a risk of instability and bugs may be present.