by Michael Dangermond, Senior Digital Cartographer, Esri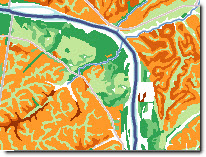 Two new web map applications showing agricultural capability for the soils of the United States are now on ArcGIS Online: Agricultural Capability of Soils and Agricultural Capability of Soils with Prime Farmland.  Find out where the best agricultural lands are, and if there are any soil limitations.  Find out where to find Prime Farmland, which takes into consideration soil quality, growing season, and moisture supply needed for the agricultural productivity to sustainably produce high yields of crops.

The maps are based on the NRCS SSURGO dataset – in particular the property in the SSURGO called land capability class.  NRCS rates soils of the United States by their ability to support farming of common crops without deterioration of the soil over long periods of time.  There are eight classes of soils in this system.  Class I is the best, with the least limitations, and classes I-IV are recommended for cultivation.  In the map, these classes are colored green to yellow.  Classes V-VIII are difficult to impossible to support cultivation of common crops and the NRCS recommends them for other purposes, such as pasture or habitat.  In the map, these classes are colored yellow to brown.  The color scheme makes it easy to see where the good soils are on the map with just a glance.
Clicking on a soil map unit gives information in plain English to the map reader, both about what the classes mean, and also what the class would be if the land were irrigated.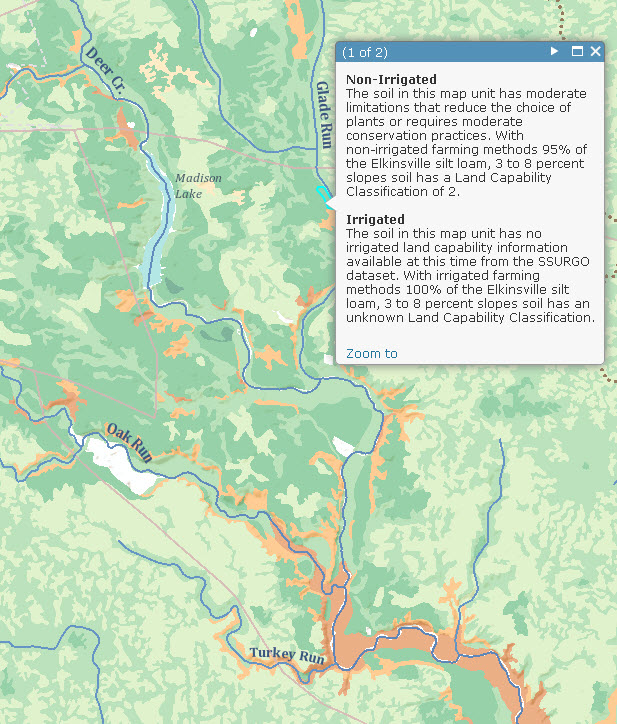 To see all the soil maps and tools that are currently available, visit the Esri Soil Resource Center at soils.esri.com.