There was a lot of interest in Esri FMV during the recent Esri UC 2016 conference. And this interest has only escalated since the release of the FMV 1.3.1 Add-In for Desktop 10.3.x, and 10.4.x.
Esri has posted a tutorial online that provides a series of exercises, supporting documentation and sample data to help orient users about FMV functionality.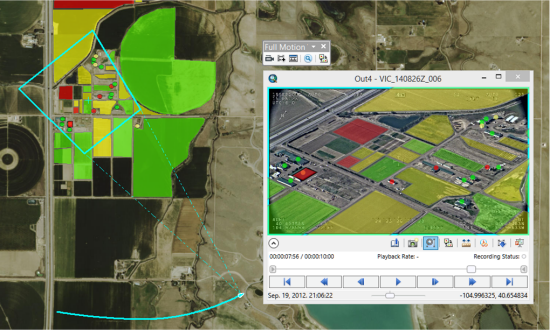 The topics in the tutorial are geared towards operational workflows and cover:
– the DVR controls in the FMV Video Player,
– creating and managing bookmarks,
– capturing video frames,
– mapping features in both the video player and map,
– searching a video archive for specific clips covering a specific location, feature or timeframe,
– creating a report,
– multiplexing or combining video and metadata in separate files into one MISB-compliant video file.
The training exercise document is available here, while the entire tutorial is available as a zip file.