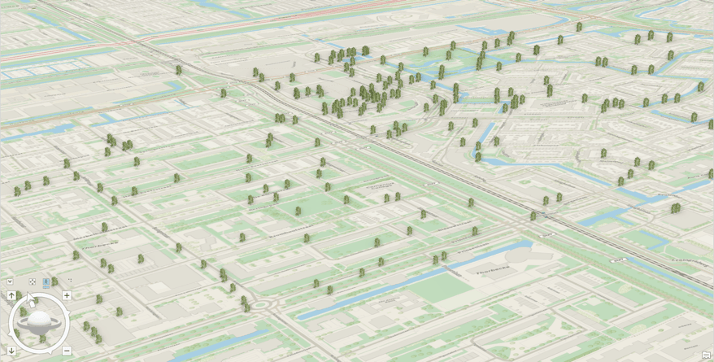 In May this year we introduced some improvements to the existing CityGML tools for I3S. For reference, please visit the related article.
To make it more convenient for our users, we added the approach to import the CityGML buildings into our GeoDatabase (GDB). It allows our users to edit the data for their project work and publish it later with additional information or changes.
When we talked about the update, we also mentioned that the FME toolbox would grow. This has now happened and with version 1.3 we can now add more feature modules from CityGML to our GDB.
What has happened since the last update in May with version 1.1?
Toobox 1-1
Updated Python Compatibility to reflect Python 3.x
Updated Scene Layer Package Writer (SLPK) to version 1.6
edited destination schema for SLPK to better reflect data types
Added texture + appearance support (GDB and SLPK)
designed to work with the default schema for CityGML 1.0 and 2.0
slpk writer version has been updated and the Python version has been adapted to Python 3.x.
Added File Geodatabase as an additional destination format for Buildings
Added texture + appearance support (GDB and SLPK)
Toobox 1-2
Added File Geodatabase as a destination format for SolitaryVegetationObjects (point) and PlantCover (polygon) as a new tool.
Toobox 1-3 (latest version for download)
Added File Geodatabase as a destination format for LandUse (polygones) and CityFurnitures (points) as two new tools.
If you would like to get to know and try out the toolbox, here is the link to the current download of version 1.3, which contains all the latest tools.

What's next?
The next modules we want to look at are terrain, bridges and tunnels and transportation, depending on the feedback we do get.
As many of you know, CityGML 3.0 has been on the market since this year, and we are currently investigating the usage of it as part of our 3D system of record approach.
Final Update from October 2022: https://www.esri.com/arcgis-blog/products/arcgis-pro/data-management/update-ii-citygml-to-arcgis-toolset/
Final Toolbox: https://www.arcgis.com/home/item.html?id=7f765465648049d5a93ef2dc05b1f52b