ArcGIS Pro 1.3 is now available, and with it updates to the Pro SDK.  You can install the new Pro SDK update right from within Visual Studio accessing the Visual Studio Gallery (recommended) as seen below, or you can download an install from My Esri.  A helpful guide on SDK installation and upgrade is located here.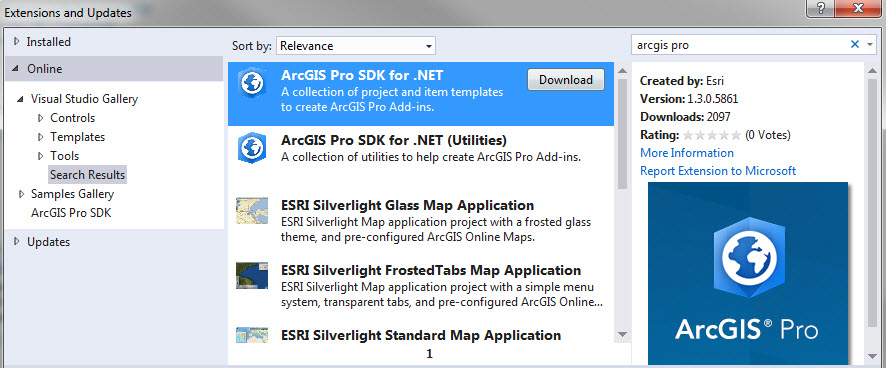 Some of the new SDK enhancements include:
Editing enhancements
New map control
Geometry engine enhancements
Point IDs
Support for shapefiles and query layers
New renderers
New code samples and guides
A helpful new page in the online Pro API reference provides a list of all of the new API elements in the 1.3 release, and is located in the introduction section here.   Also, as with each release, there are new code samples and SDK guides available from the SDK GitHub sites, included in the links below.
ArcGIS Pro SDK links: