There's a lot to learn about ArcGIS Online, even if you've been using it for years. If you can find time to try some of the new features, you may discover that many of them help you get your work done even better and more quickly than before. Reading blog articles about an update is one way to see what's new. For those a bit short on time, here are a few suggestions for new things to try in ArcGIS Online.
Mapping and visualization
Looking for a quick way to transform your data without leaving the map? Using Arcade expressions, you can do basic calculations, convert field types, and use geometric operations to change symbols, labels, transparency, pop-ups and more.
See examples of Arcade expressions in this Story Map.
Too many overlapping points on your map to make sense of the data? Try point clustering to better visualize patterns.
Explore this Story Map for examples of clustering points within smaller groups.
Spatial analysis
Using data bins, which are connected, equal-size hexagons or squares, is another solution for visualizing overlapping points. Try creating your own when summarizing data with Aggregate Points and Summarize Within.
Watch a short video about aggregating Ebola cases into hex bins.
Data collection and management
For an efficient and automatic way to share your large datasets on the web, consider publishing your features as hosted tile layers. No need to build caches ahead of time because the tiles are automatically generated when someone views that area and scale (and cached for the next time). Automatic also means the tiles are automatically updated when the feature data changes. And remember that tiles are the fastest way to display large datasets. So hosted tile layers are a great option when you suspect your map or app will go viral.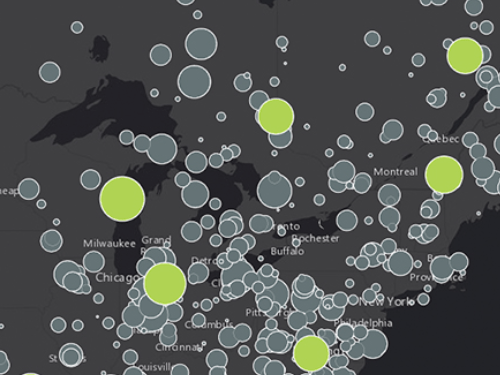 Hosted tile layers are an efficient way to share feature data on the web.
3D GIS
With Scene Viewer, you can gain a new perspective by visualizing your information in 3D. See for yourself by taking your data into Scene Viewer and configuring layers with some of the same smart mapping capabilities you've been using in Map Viewer. The video below shows you how.
Sharing and collaboration
And for those looking to share synchronized copies of maps and data between your ArcGIS Online organization and ArcGIS Enterprise deployment, be sure to check out distributed collaboration.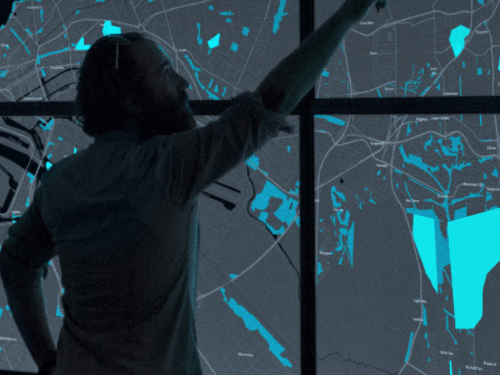 Distributed collaboration establishes a trusted sharing environment.
Get started
If you aren't sure where to start, begin with some Learn lessons or instructional Story Maps. Both are designed to inspire you to try something new.
This article was originally published on January 21, 2017 and has been updated.