The new ArcGIS Online Implementation Guide (PDF) gives administrators a quick overview of essential tasks and best practices for setting up ArcGIS Online.
It's a simple yet complete guide for managing your ArcGIS organization. It includes a checklist of the most essential tasks, tips, FAQ, and links to detailed help topics.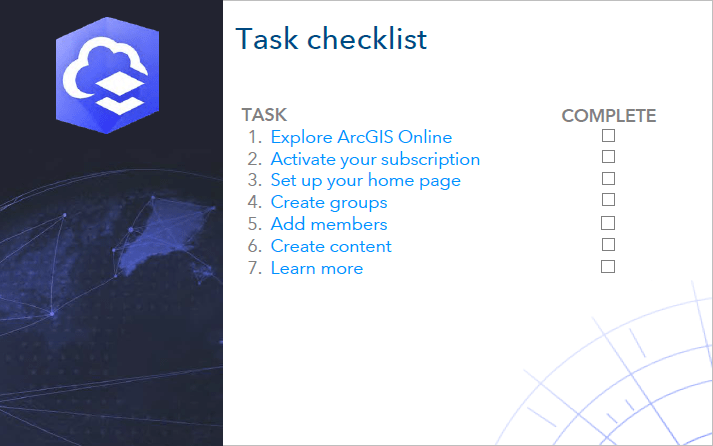 This guide is useful to anyone who's just received an ArcGIS Online subscription and is seeking straightforward guidance on how to make and manage maps, data, and users within the organization.
Complete the checklist provided in the guide and you'll be able to:
Gain experience and confidence in how to explore, make, and share web maps and apps of your own.
Know where to find data, how to organize it within groups, and how to share it with those who need access.
Learn how to customize your organization's homepage.
Be able to add and assign user types for new members in your organization.
Download the guide and let us know what you think! You can take the guide survey or send us an email at arcgis-guides-feedback@esri.com.