AppStudio: Answers to Top 10 Dev Summit Questions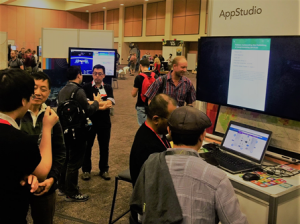 The Esri Developer Summit is a great opportunity for us on Esri software teams to engage with the Esri developer community, last month's conference was no exception. The AppStudio team would like to thank everyone who visited us at the showcase and attended AppStudio sessions, and we value these face to face interactions. Based on the feedback and questions received in these conversations, we have compiled this list of 10 useful links to help you build apps with AppStudio for ArcGIS.
 Bonus Question:
"What is the keyboard shortcut to run the app?" (one of the most commonly asked questions)
Here is a full list of keyboard shortcuts for AppStudio.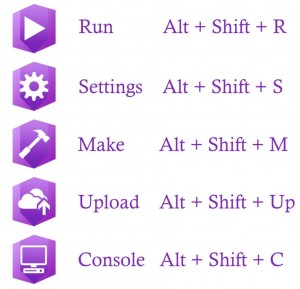 In case you missed it, here are links to 2017 Esri DevSummit AppStudio Tech and Demo Theater Sessions videos.
Developing Cross-Platform Native Apps with AppStudio for ArcGIS (The Basics)
Developing Cross-Platform Native Apps with AppStudio for ArcGIS (Advanced)
AppStudio for ArcGIS: Quick Guide for JavaScript Developers
Building Effective User Experiences with AppStudio for ArcGIS
And that's it, we hope the above links are useful to you.  If you have any questions or want to learn more about AppStudio, please visit the AppStudio Geonet Community 
Text {
id: happyCodingMessage
Text: qsTr (" Happy coding! ")
color: "purple"
}
by Tina Jin