Esri is committed to providing strong security for the ArcGIS platform by using the latest industry standards and best practices for security protocols. To meet these requirements, we are updating ArcGIS Hub to enforce the use of HTTPS only, starting September 8, 2020.
Who Is Affected?
If you are using a Hub Site with HTTPS Enforcement disabled, this applies to you.
To check, visit your Site settings and view your domain settings. If you see Enforce HTTPS is Enabled, then you are all set.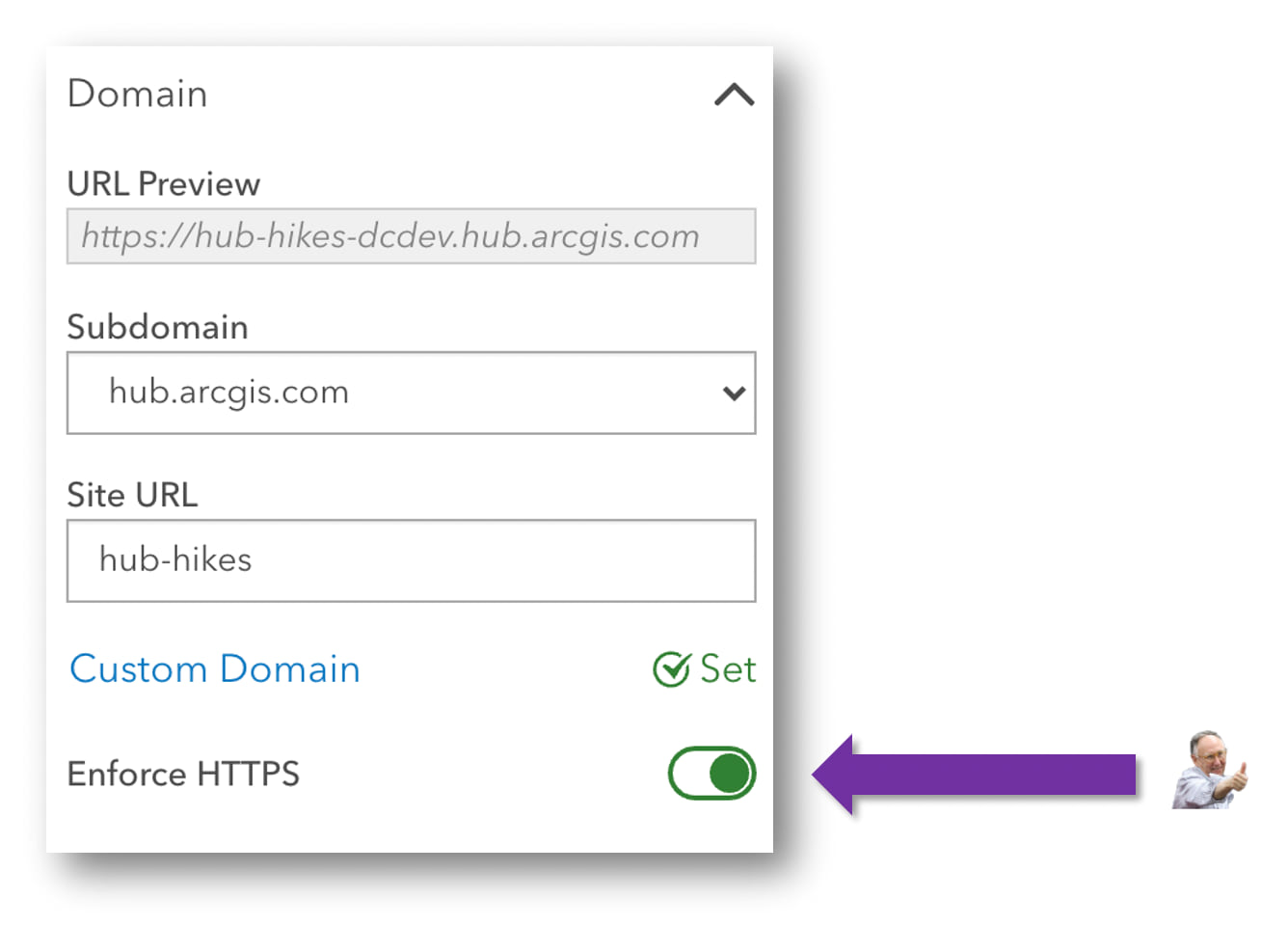 What do I do if my site is running on HTTP?
Test your site by visiting the HTTPS version of it. If the content all loads–images, data services you host, iframes–then enable enforcement. If you see a problem, try switching to an HTTPS version of that resource or consider removing it from your Site. Your site will automatically be forced over to HTTPS so it is important to check now.
What if I have hundreds of Sites?
Esri provides a tool off of trust.arcgis.com that allows you to scan your ArcGIS Online for HTTP content. Filter to the item types like Hub Site Application or Hub Page to find items. Scan your most important items first using the search.
Have questions?
Reach out to us on our GeoNet space for ArcGIS Hub.