ArcGIS Hub, a solution for sharing data through sites and connecting with your community, continues to evolve with recent updates to its site's search capabilities. These improvements now make it easier for you to search for a greater variety of data that's more frequently updated. With ArcGIS Hub's site capabilities, you also have other useful features including several standard and beta features that improve the functionality of your site. An administrator can review and select which of these features they want enabled under Capabilities.
The new search capability now expands your reach to all data content types supported in ArcGIS Online, giving you and your sites' users more robust search results, as well as facilitating easier data management. Improvements to this feature include:
Support for all content types. Existing search capabilities are limited to select content types, but with this beta option enabled, all ArcGIS Online content, including datasets, documents, pages, and apps, will be returned from a search.
Updated Index. With the new search index, data are updated more frequently to ensure that any changes made to your data are reflected in the search results.
Private data. Data that are shared privately within your organization's groups to those who have access are now included in search. To keep these data organized, they are displayed in separate catalogs so that you can toggle between Public and Restricted views.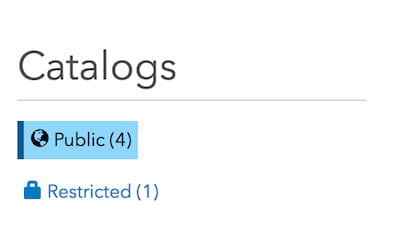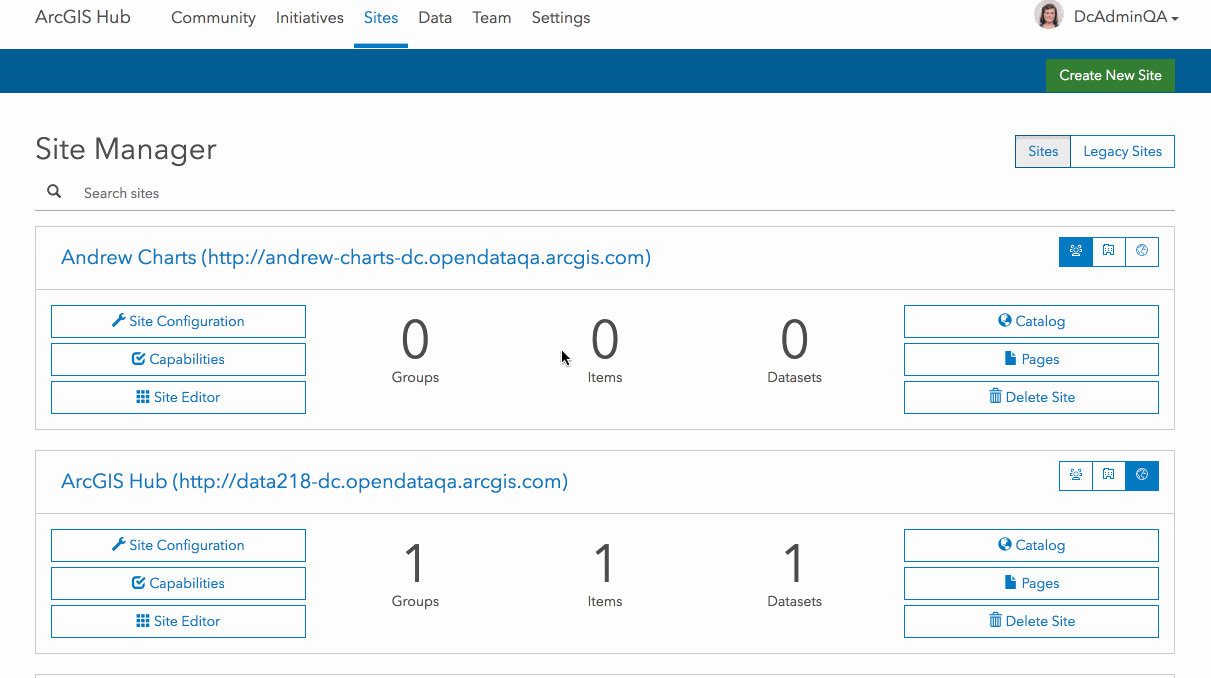 Follow Us for More Updates
Updates like these and others are reflected in our developer's Change Log. You can also follow us on Twitter for more Hub news and connect with us and other users on GeoNet.
Commenting is not enabled for this article.