ArcGIS Hub supports a variety of content, including data, web maps, story maps, and surveys.  Using an ArcGIS Hub site or initiative, you can share your content through open or internal data portals or through project-focused sites and pages.
In this guide, we'll cover the following:
Your content library
How to add items and groups
If you don't have a site or an initiative, now is the time to create one! You'll need at least one to start sharing content. For more information, see A quick start guide to ArcGIS Hub Basic.
The basics of items and groups
Content technically refers to the items. Items are individual pieces of content that you or others have created or uploaded using your organization's subscription to ArcGIS Online.
When you create a new site or an initiative with ArcGIS Hub, two groups are automatically generated to help you start organizing the items you want to share:
The site/initiative name Content group
The site/initiative name Core Team group
The content group
This group organizes content added to your site or initiative, including items you create and upload through ArcGIS Hub.
Items shared to this group also power your site's or initiative's search results. Every site and initiative has a search bar above its header. This bar, called global navigation, is persistent across all sites and their pages to give visitors a waypoint when navigating your content.

The core team group
Often referred to as simply "the core team", this group is the place to share items that you want to work on with others.
For example, members of an initiative's core team can include your colleagues, as well as people from outside of your organization, such as students, volunteers, and other stakeholders. Through partnerships on projects and goals, you can keep content, such as a shared web map or story map, up-to-date with relevant data and information.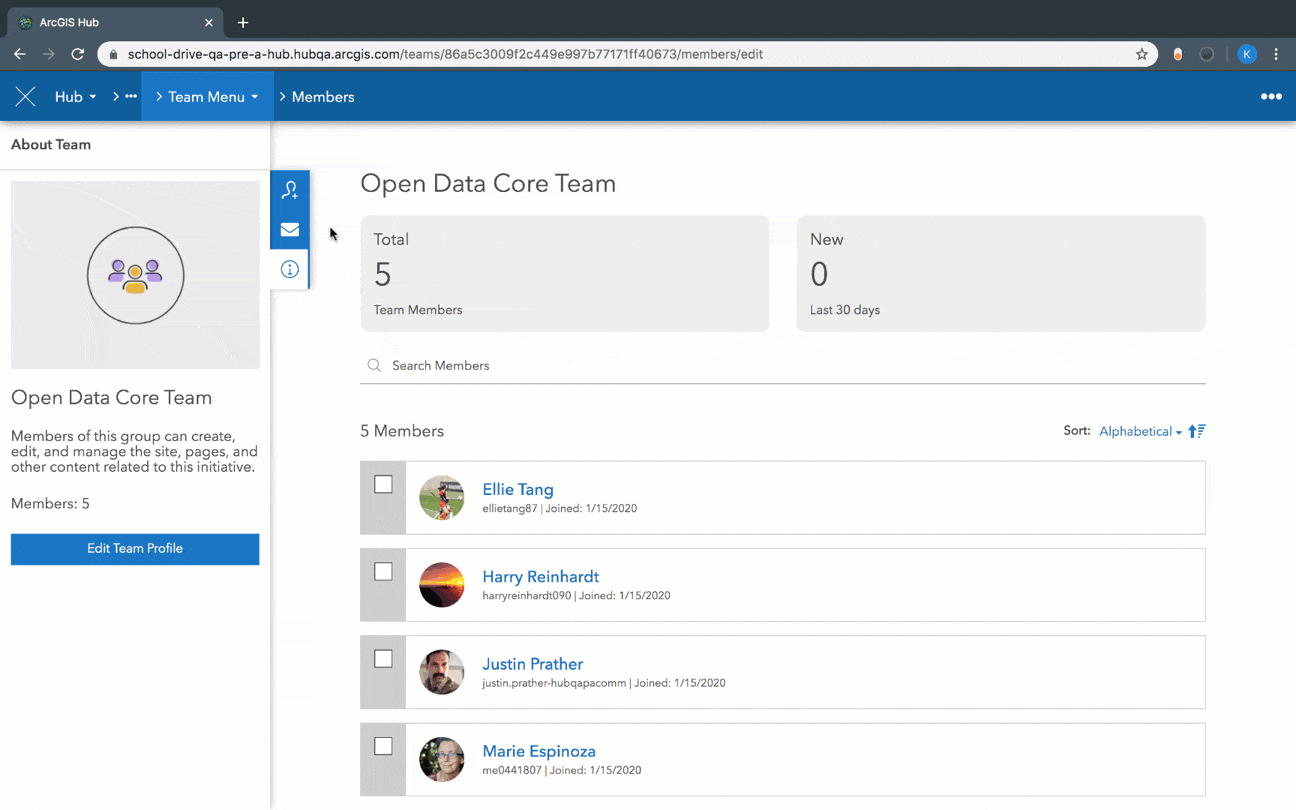 People added to a core team can also view items shared to the site's or initiative's content group. This means that when a new item is added or created, other members will be able to see it and search for it. They cannot edit the item unless the item has also been shared with the core team group.
Adding items
Every site and initiative has a Content Library. It's where you can add items to the content group and access ArcGIS Online to share items with your core team. It's also where you can add additional groups.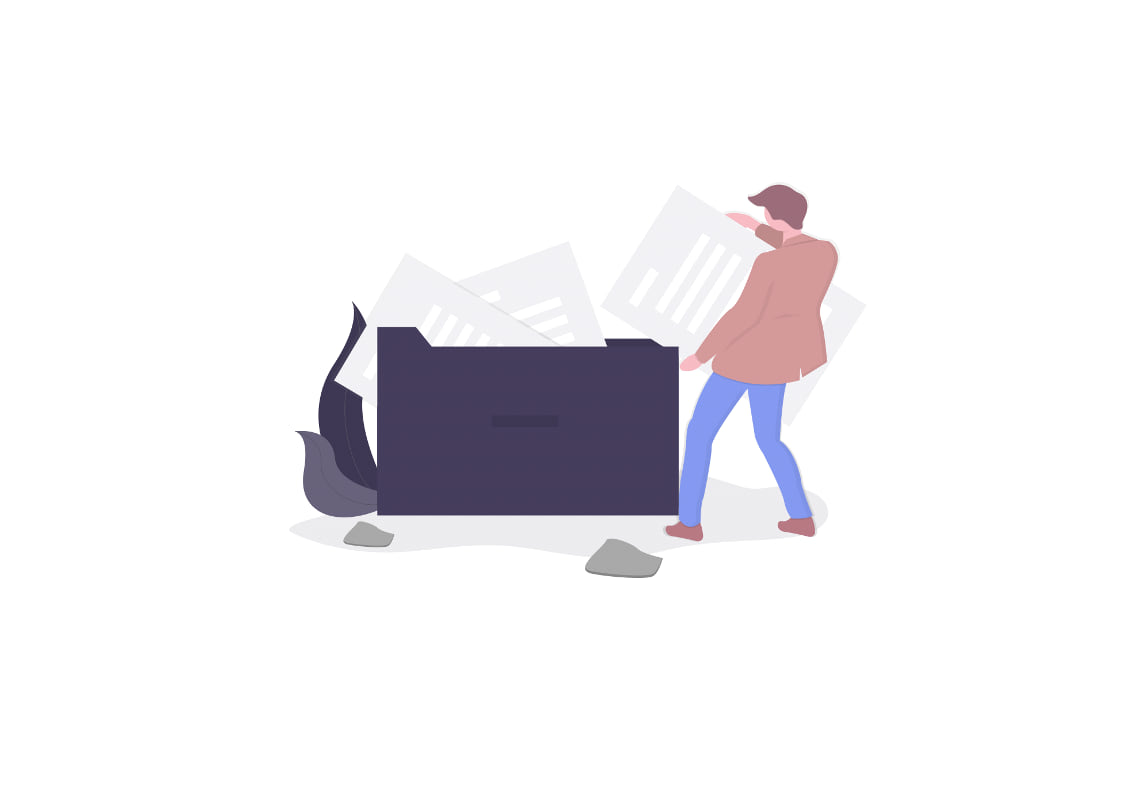 To view your content library, open your site or initiative in edit mode and click the second dropdown menu to choose Content Library.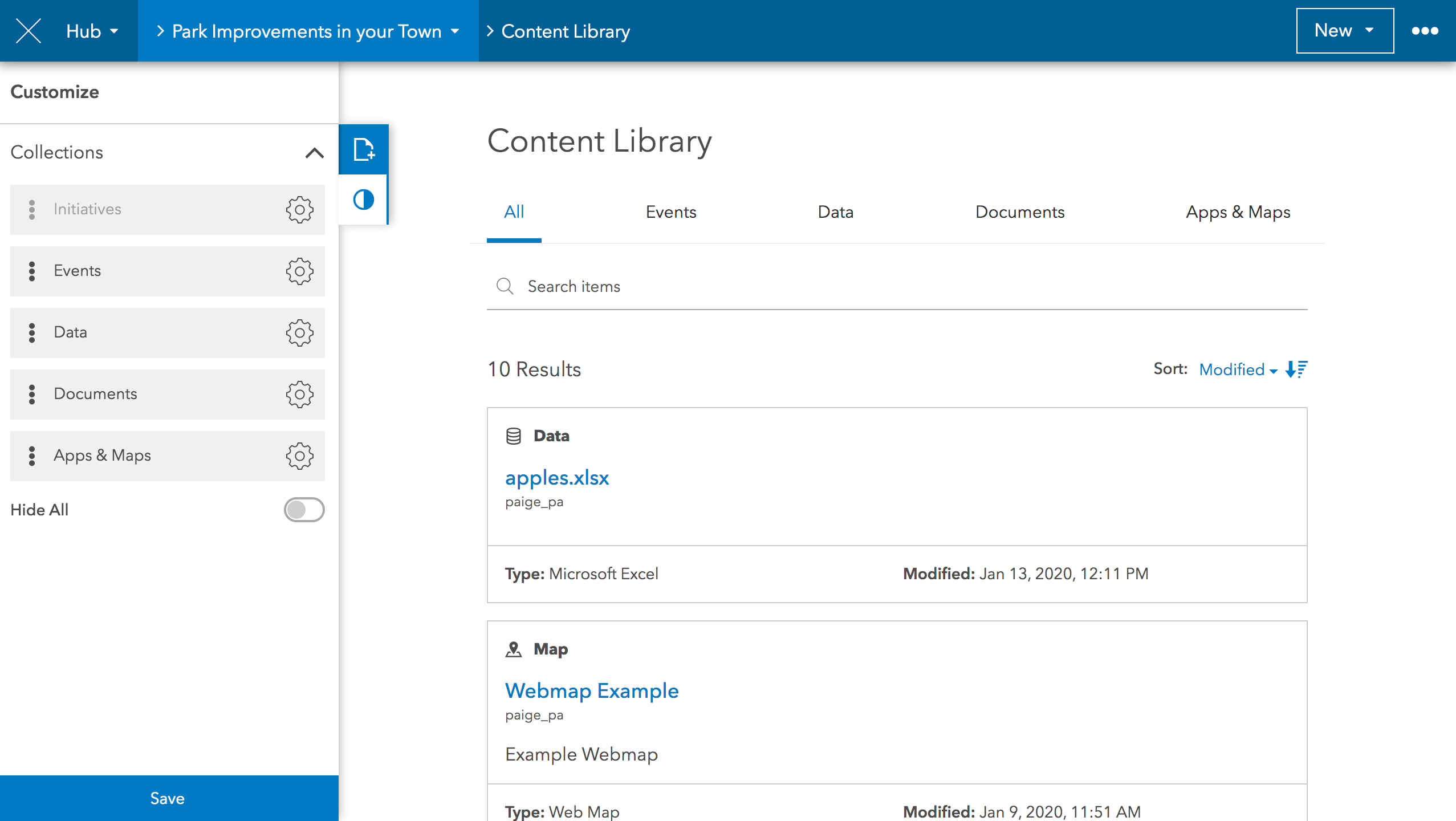 Now, you can start adding content by choosing from one of the following workflows:
Create a new item
You can quickly create popular items within the context of your site or initiative by clicking the New button in the Content Library and choosing App.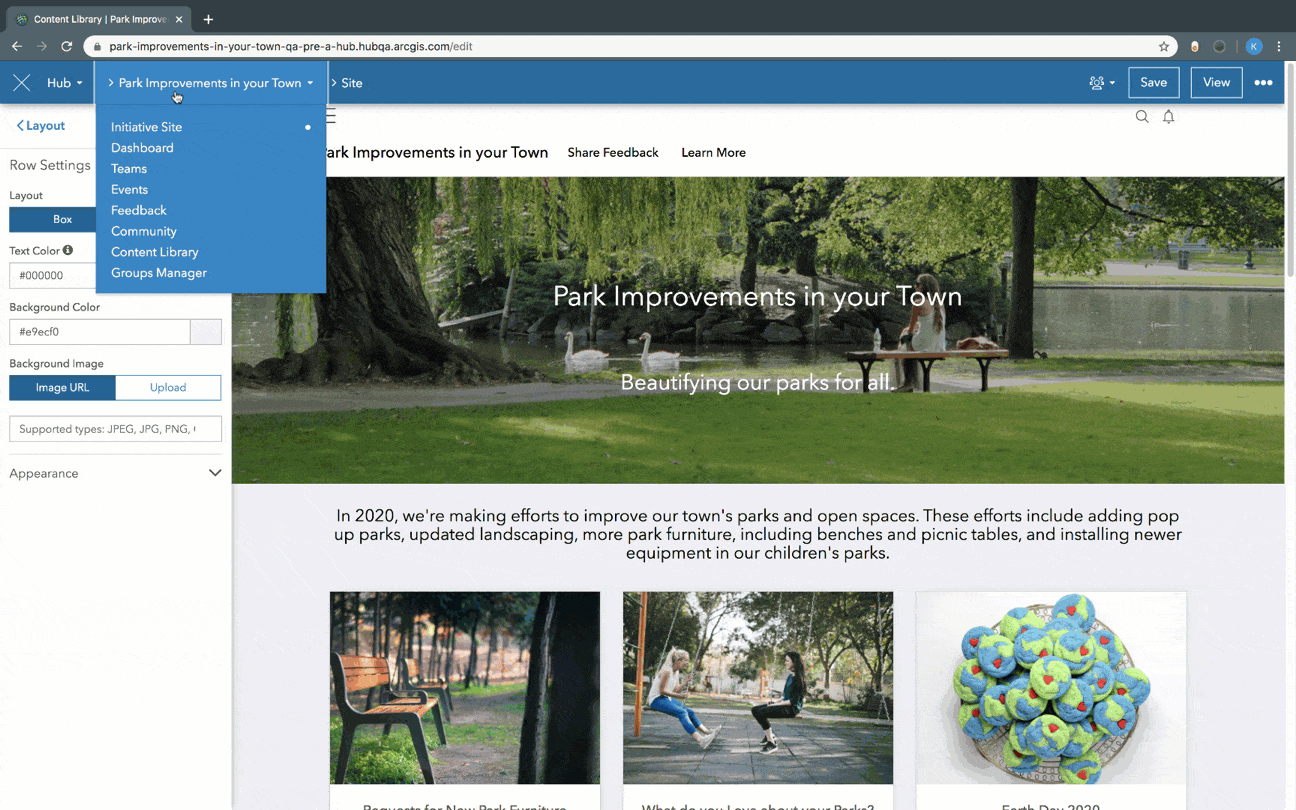 The new item you create is automatically shared to your site's or initiative's content group and core team group.
Use a URL to a hosted item
If you're using ArcGIS Hub to share an open or internal data catalog, you can use a link for a feature service, document, or dataset that is hosted elsewhere, including government websites.
To add a URL, click New and choose Content.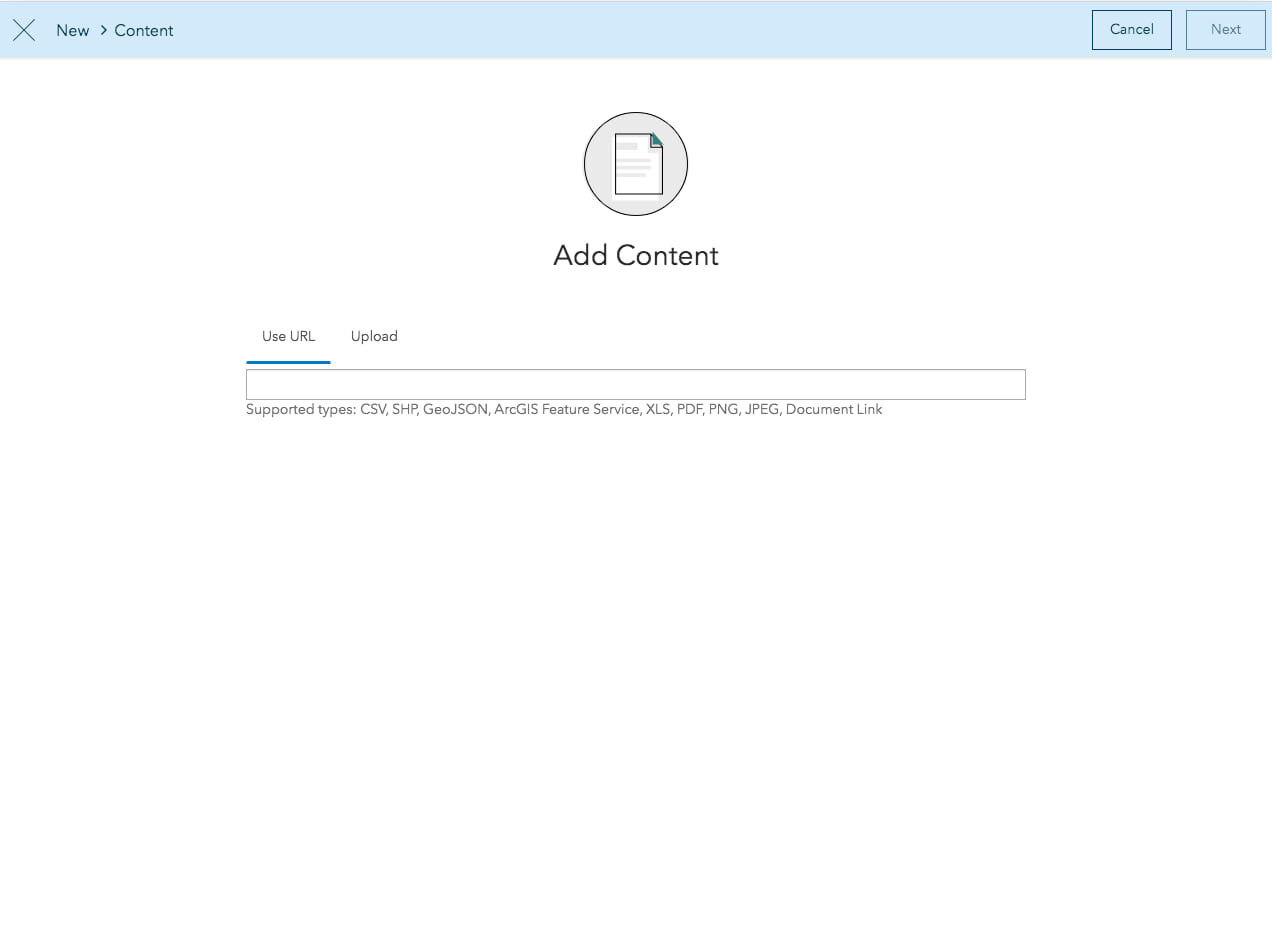 When you register a link, we'll check the file type provided at the end of the item's URL, but if we can't recognize it, you can still add the item manually by selecting the file type dropdown menu. Like other newly added content, this links to hosted items are shared to the content group.
Add existing items
Add multiple items that you or others in your organization have created. While the items you add may already be shared to other groups, by adding them to the content library, the item gets shared only with your site's or initiative's content group.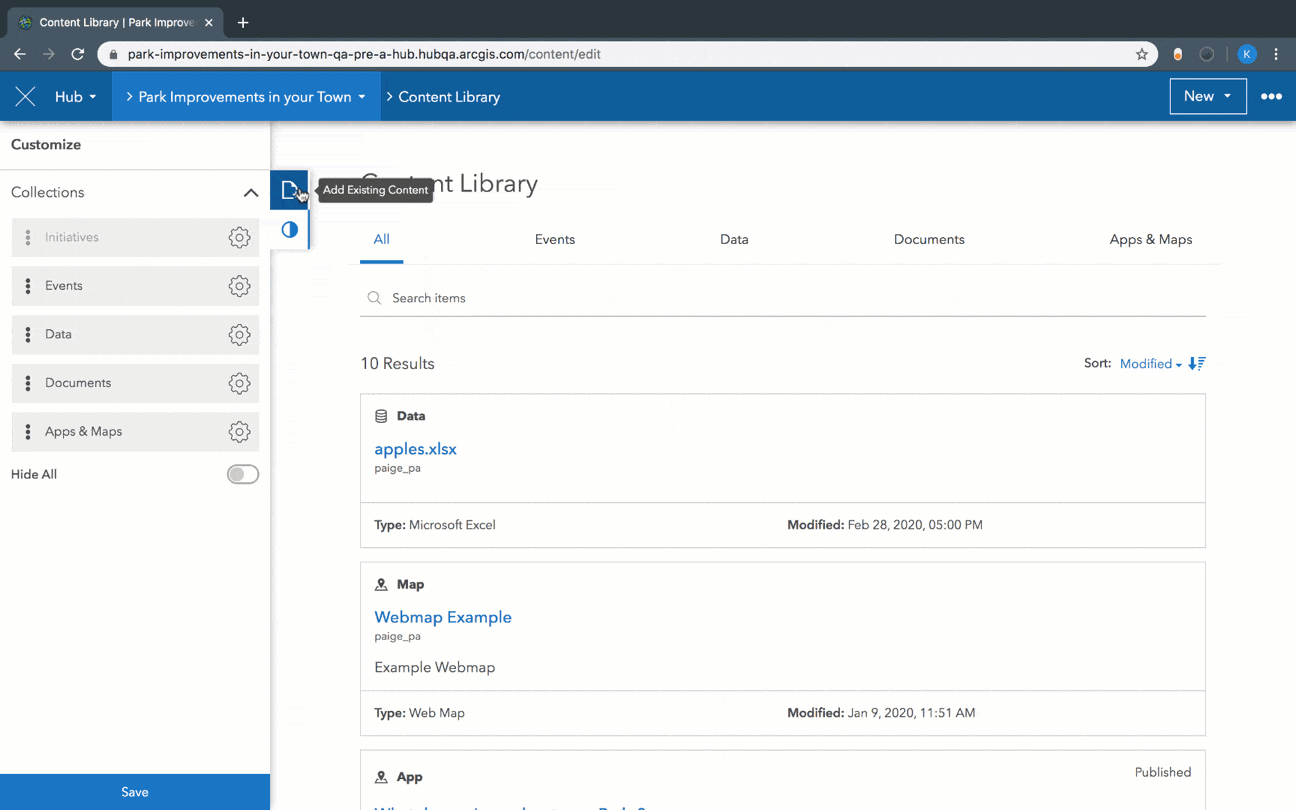 Upload files
If you have something, such as a PDF document, that you want to upload from your computer, you can do so by following these instructions. You'll have to manually share the item to the content group in order it to appear in your content library.
Additional resources
For additional information about content, including required privileges, open data configuration, supported items, and more, see Content FAQs.
Your insight and feedback helped guide us in 2019. To get involved this year, we encourage you to join the ArcGIS Hub User Lab and join the discussion on GeoNet by posting any feedback or questions. You can also sign up for our newsletter to get monthly updates about new features, hubs we love, and tips and tricks.
Commenting is not enabled for this article.