Data Sharing
Organizations all over the world are submitting map layers and routinely updating their area in an effort to improve the basemaps found in the Living Atlas of the World. Contributing organizations know that providing their GIS data improves collaboration and productivity by sharing their content in the cloud, in some cases, eliminating the need for them to maintain a basemap service. These organizations incorporate basemaps in their web maps and dynamic applications supporting a wide range of daily GIS tasks.
The Basemap Factory
Ever wonder what happens when your organization submits map layers to Esri? Esri's Community Maps Program accepts contributions of basemap data in two formats, as a service, or from a geodatabase.
Once an organization's basemap data is shared it enters the 'factory'. Factories are where goods are manufactured or assembled. In this factory we are manufacturing and assembling basemaps.
Inside the factory the basemap database connects two concurrent assembly lines, the input process, and the update cycle.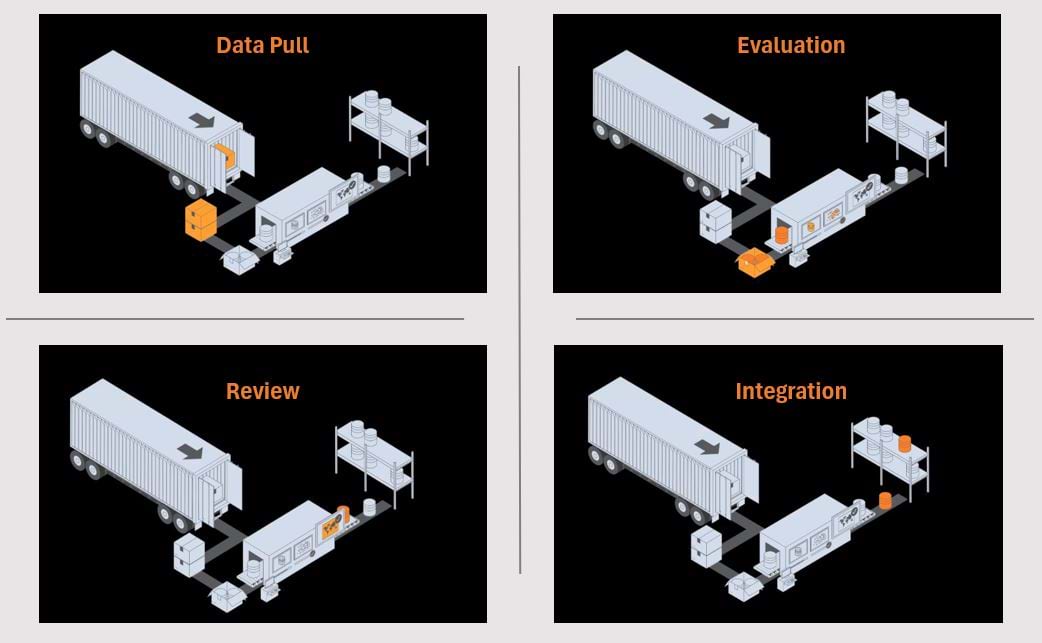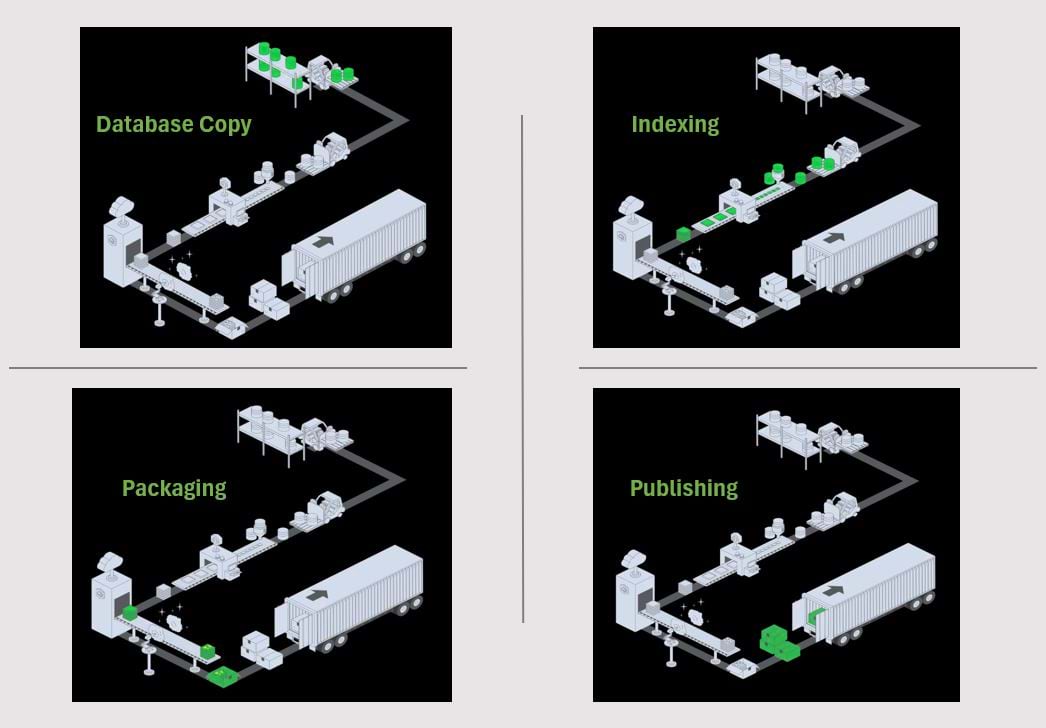 For a guided tour of the Esri Community Maps Basemap Factory, click the image below. This video provides an overview of how community-contributed authoritative content becomes a part of Esri's Basemaps.
Learn about the Basemap Factory, and tour the Data's step-by-step journey from an incoming contribution to final inclusion as part of the Vector Tile basemaps.
Esri's Community Maps Program enhances Living Atlas Basemap foundation layers with rich, current data sourced from the GIS community.  For more information, please visit: https://communitymaps.arcgis.com/
This blog was based on the Basemap Factory Tour StoryMap, authored by Kelly Williams, graphics by Derek Mendoza, and edited by Seth Sarakaitis.
There is plenty of room in the Basemap Factory for your organization's GIS data.
Let us know if you have questions.