Updated December 8, 2017:  The Esri Vector Basemaps were recently updated to a new version (v2). The best way to access them in ArcGIS Online is through the Esri owned Vector Basemaps group, which contains the latest set of web maps and tile layers. See What's New in Esri Vector Basemaps (December 2017) for information related to this update.
—
Following some feedback we have made changes to the structure of the 'Terrain with Labels' vector basemap.
Previously the basemap was carried in one reference layer, with all information designed to sit above your subject layer. A high degree of transparency was added to roads/streets and boundaries so that they did not interrupt your subject information to a significant degree. This did not always render cleanly and quickly.
The new version is more like our Canvas maps, with roads/streets, water and other polygonal information moved to a separate  (Terrain Base tile layer) that sits between your subject layer and the hillshade. Transparency settings have been removed. Boundaries stay on the reference layer with all labels (Terrain Reference tile layer), and retain a degree of transparency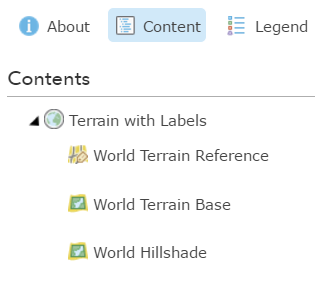 Essentially the map looks the same as the previous version, but it's interaction with your map will be different.
In this example, showing just the basemap, the new version is above the old, and the maps look almost identical.
In this version a subject layer has been added, with a 50% transparency setting. The most noticeable difference is in the interaction with roads.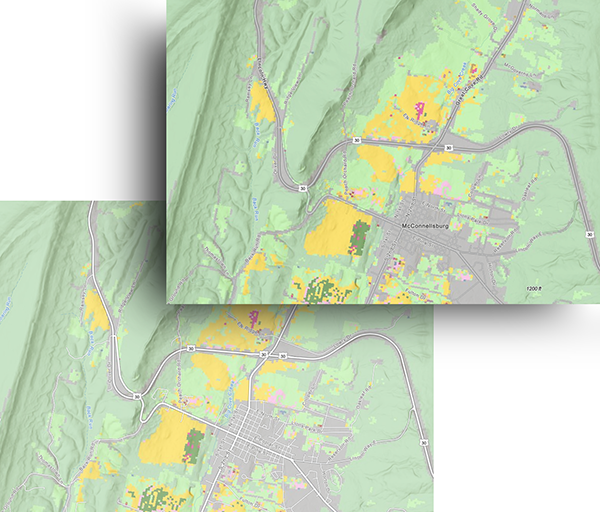 One additional feature has been added to the basemap: Spot elevations are now included in the reference layer. By default, the elevations are in feet in the contiguous US and meters across the rest of the world. Through customization of the style, you can change the spot elevation units to display as either all meters or all feet around the globe.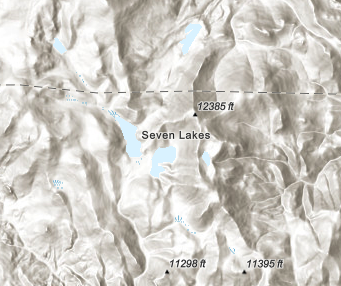 If you have used this vector basemap without customizing in any of your work, the new structure will be applied automatically.
However, if you have made custom changes, don't worry – your version of the map will not be lost. It will access updated data, but if you want to add spot elevations, or apply some of our other refinements, you will need to adjust your root.json style manually. Refer to this series of blogs for the most up-to-date information on the Esri vector basemaps.
Commenting is not enabled for this article.