At version 4.6 (and 3.23), we introduced some website enhancements that included Keyboard Accessibility support to the Home, Guide, API Reference, Sample Code, and Sandbox pages. These new keyboard shortcuts will increase your productivity by making the SDK easier to navigate. Here we will discuss some of those accessibility updates, and how to find them. Note: all screenshots come from version 4.x on Windows, and will look slightly different at 3.x, or on a Mac. See the System Requirements page for the list of supported web browsers.
To open the Keyboard shortcuts menu, use [Shift ?] on each page. There are five sections of Keyboard shortcuts: Sitewide, API Reference, Sample Code, Sandbox, and Code Panel.
The Sitewide keyboard shortcuts help you navigate between different pages (e.g. between Home and Guide and API Reference), and navigate around on the current page (e.g. scroll to top, scroll down, scroll to bottom).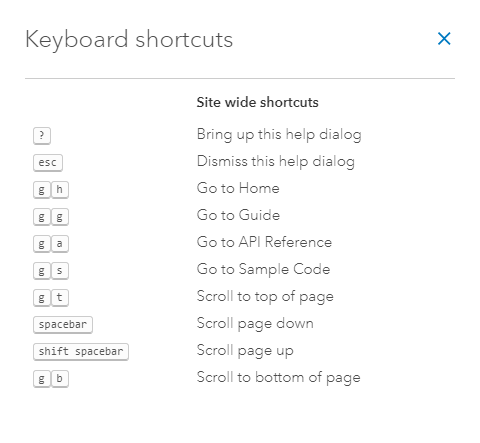 The API Reference keyboard shortcuts allow you to quickly move around the different sections on a Class (e.g. from Constructors to Properties to Events). This can be especially helpful on large classes, such as FeatureLayer.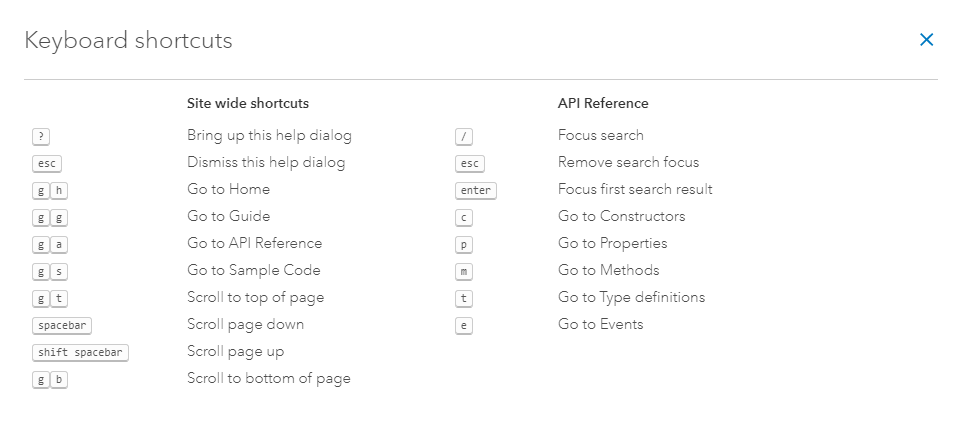 The Sample Code keyboard shortcuts help you explore, share, and view samples. You can also focus your search, and remove focus from your search.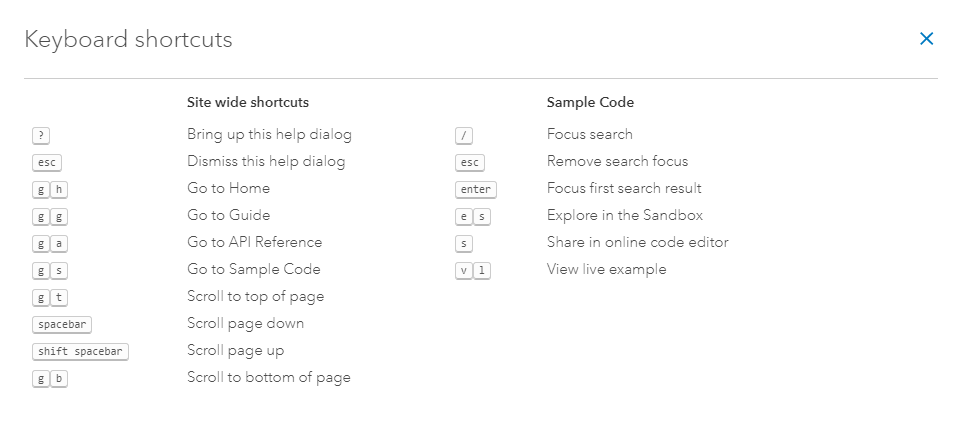 Lastly, the Sandbox and Code Panel keyboard shortcuts (accessible in the Sandbox environment of each sample) allow you to interact and customize both the code and the user interface.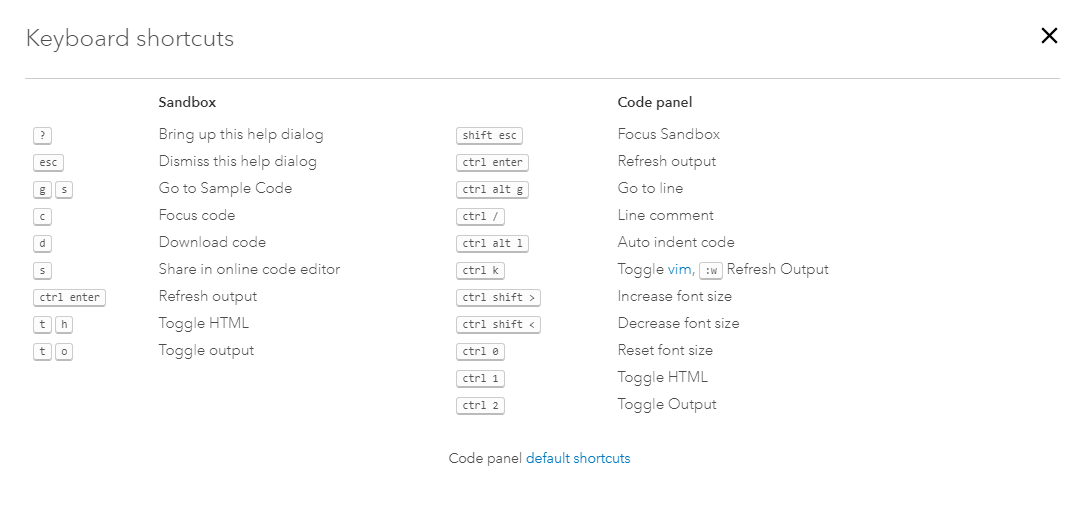 We hope you find these keyboard shortcuts useful as you navigate around the ArcGIS API for JavaScript website. If you would like to see more accessibility enhancements in the future, please feel free to let us know.
Commenting is not enabled for this article.