The Esri Vector Basemaps are scheduled to be updated next week. See What's New in Esri Vector Basemaps (December 2017) for information related to this update.Specific improvements to the vector basemaps in this release and how to take advantage of the changes will be posted in detail with the announcement of the update. Using Esri Vector Basemaps provides many benefits to your maps and apps. Some of the vector map benefits:
More frequent data updates, and the updates are reflected in all the Esri basemap styles at the same time.
Global coverage to largest scales. We've incorporated commercial, community, and open data sources to scales down to ~1:71.
Community contributed data is available in all styles. With our next update, this will also include contributed authoritative roads and administrative boundaries.
More styles are available that don't require customization such as Human Geography, Colored Pencil, Newspaper, Mid-Century, and Nova.
Map styles can be customized by users. From simple color changes, font changes, turning layers on or off, to changing languages and customizing boundary presentations.
Vector basemaps offer better display on high-res devices.
Available for organizations to display as part of the default Esri Vector Basemap gallery or to include custom basemap galleries.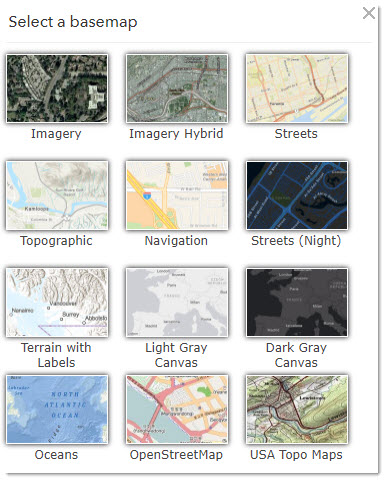 Bookmark this link for the soon-to-be released information on our next update
What's New for Esri Vector Basemaps (December 2017)!