The Product on Demand (POD) sample JavaScript application is now released on Github. You can find it at: https://github.com/Esri/product-on-demand. This application requires the new 10.3 ArcGIS for Server extension – Esri Production Mapping for Server.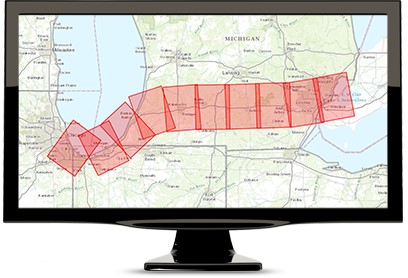 POD is designed as a self-service mapping application that allows organizations which produce authoritative content to share that information with non-GIS users. The app creates hard-copy cartographic information products, which complement web maps for users needing backup maps for field use. Users can create custom maps when and where they want.  The maps are built on-the-fly using the most recent data published by the organization.
The following videos demonstrate how to use POD:
http://video.esri.com/watch/4243/standardized-mapping-with-product-on-demand
http://video.esri.com/watch/4242/self_dash_service-mapping-with-product-on-demand
You can experiment with POD at our live sample site: http://pod.arcgis.com/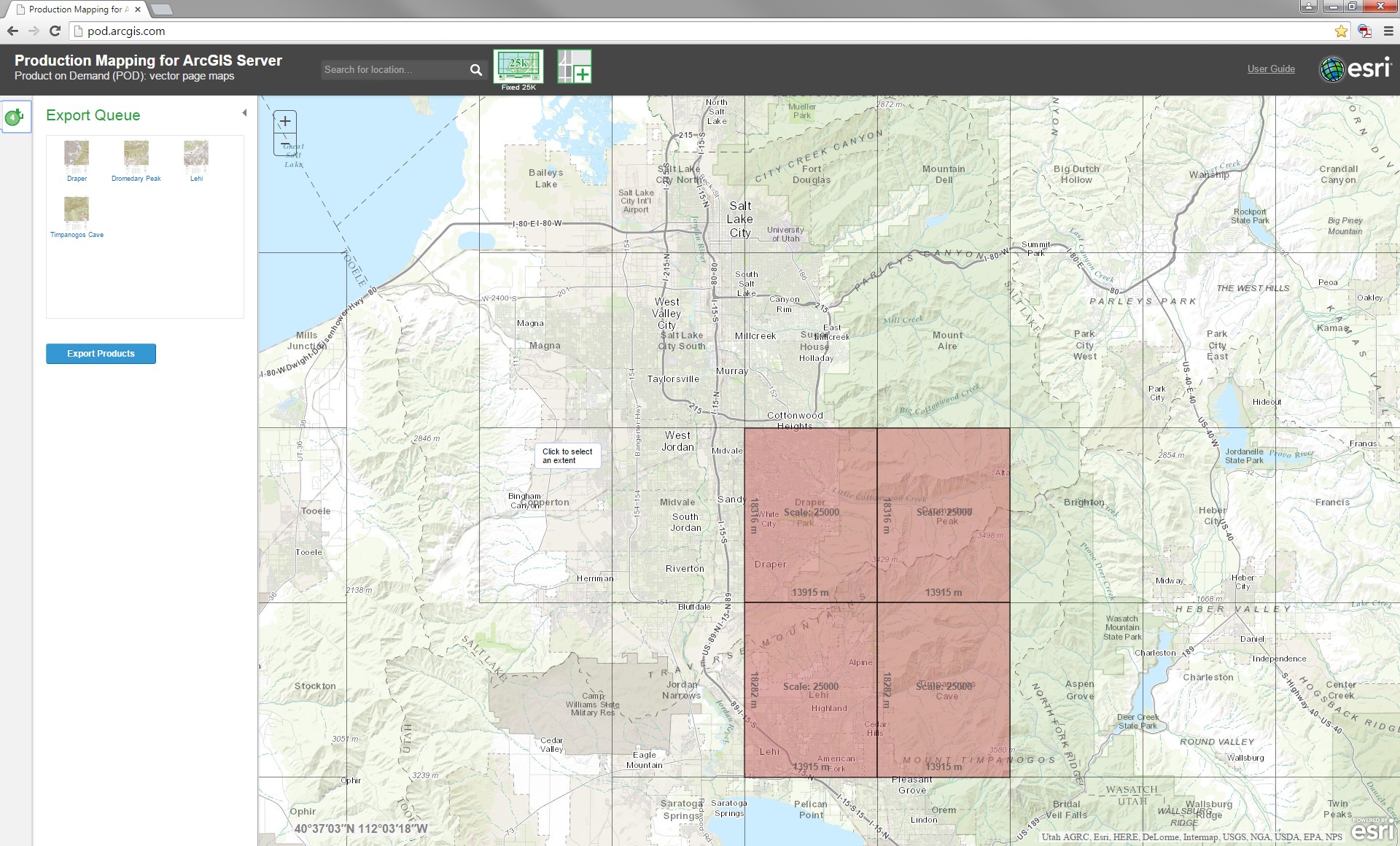 The sample site contains data for a limited extent. For a topographic map example (the Fixed 25K product) there are four map sheets of data to the southeast of Salt Lake City, Utah. For a simpler map example (the Dynamic Area product), there is point and imagery data over the State of Louisiana.
To learn more about Esri Production Mapping click here.
To get started with Esri Production Mapping for Server click here.