By Aileen Buckley, Mapping Center Lead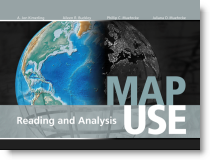 I am not sure why I didn't think to write about this earlier, but there is a great resource sitting out there waiting for people to take advantage of, and many do not know about it! Last year, Esri Press released the book, Map Use: Sixth Edition by Jon Kimerling, Aileen Buckley, and Phil and Jill Muehrcke.
Along with the publication of this book, they posted some fabulous resources on the book's Web site. One is a set of PowerPoint presentations. There is one presentation for each chapter, and every graphic in the book is on a separate PowerPoint slide! These graphics are unique because they are professionally-made, full-color, and cover a wide range of GIS and mapping topics.
This means that you can download the PPT and edit it for your own presentations or other publications. You'll find the downloads for these presentations on the Student Resources page.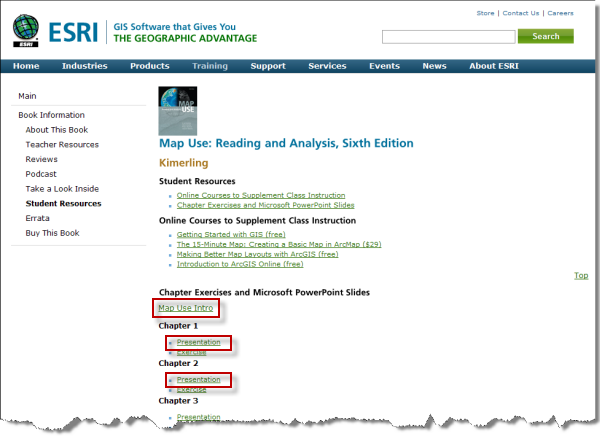 Here is a small gallery of just some of the almost 600 (585 to be exact!) graphics available in the slides: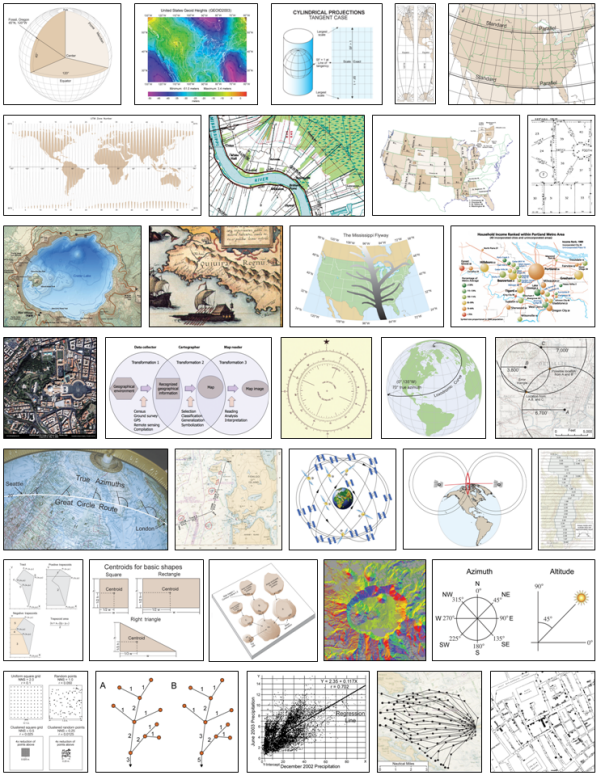 If you do use any of the slides or graphics, it would be nice to give credit to Esri Press for making this available. Here is a short and sweet citation you could use: "From A. J. Kimerling, et al. 2009. Map Use: 6th ed. Redlands, Cal.: Esri Press."
And of course, the best way to find out what all the graphics are and what topics they relate to or concepts they illustrate is to get yourself a copy of the book. It can be ordered directly from Esri Press or you can get it from Amazon.
Note that for teachers, there is also a set of lab exercises that you can request on CD from Esri Press, and you can also request a desk copy of the book, too! The links for these are on the Teacher Resources page.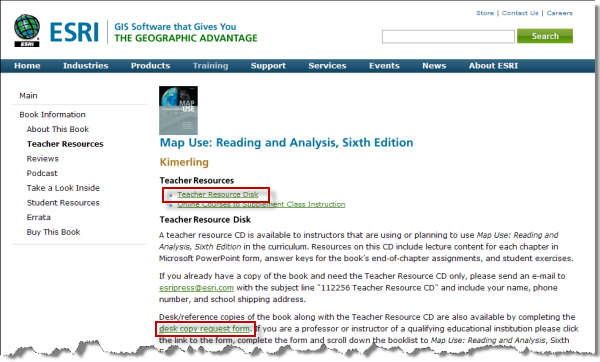 For the latest news, events, and GIS tips, follow Esri Press (@EsriPress) on Twitter and become a fan on Facebook (Esri Press).
Thanks to Kelley Heider, Projects Coordinator at Esri Press, for her help with this blog entry!