Since we have a lot of different product releases coming at you right before UC, I just want to provide a quick summary of some of the new features that we just released for Web AppBuilder for ArcGIS Online.
This release has added more support for accessibility in widgets including Attribute Table, Info Summary, Query, and Infographic. We have added a new widget called Business Analyst. It allows you to discover more information about a point or polygon feature by providing you access to display demographics, lifestyle, and other rich datasets in an Infographic and a report in PDF.
Some of you may have a requirement to provide directions between features.  We have enhanced the Direction widget to include feature layers as a source to provide directions between two or more features. You can now add expressions to include date and time fields for the Filter and Query widget.  My Location widget has added options to show the compass orientation and location accuracy on mobile devices. There is a new drawing tool option to update a selection of records in the Batch Attribute Editor widget. We have also added the ability to display custom text at the top of the widget.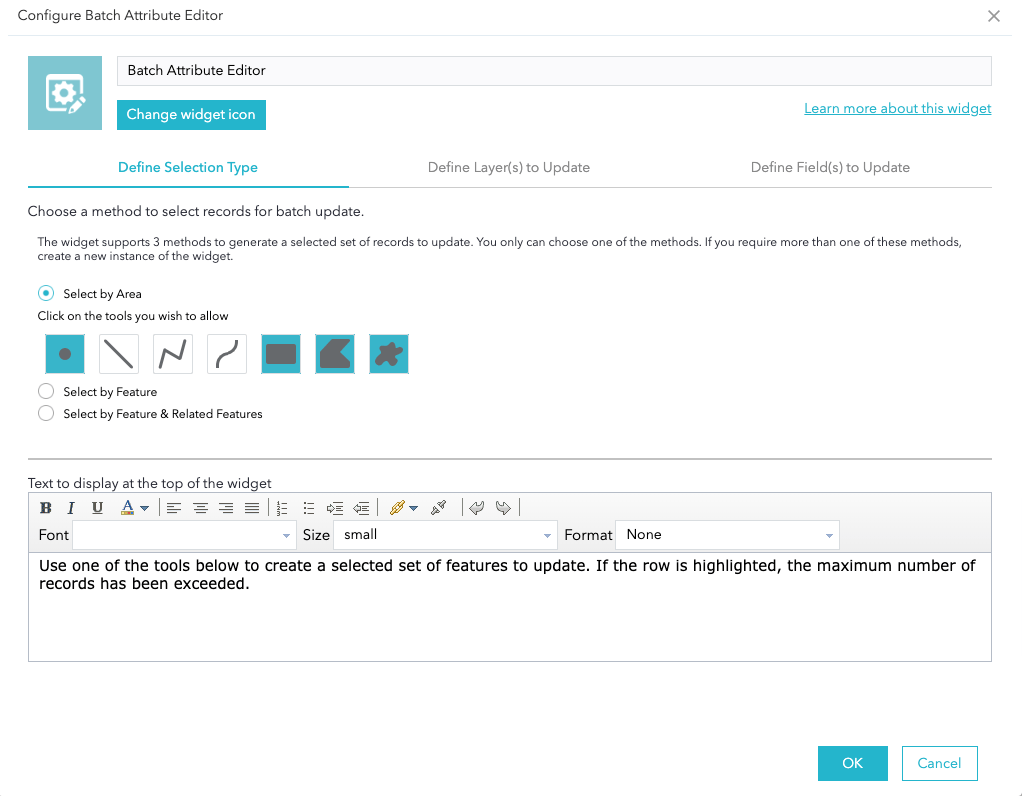 These are just some of the new features, to review the rest check out the What's new in Web AppBuilder for ArcGIS page.
Cheers!
Web AppBuilder  Team
Commenting is not enabled for this article.