The American Public Works Association's (APWA) annual Public Works Expo (PWX) starts August 27th in San Diego, California. This is the largest Public Works conference in North America and this year's attendance should break all records. For the Public Works Industry team at Esri, this is one of our foundational focal points for the year, and we commit significant resources to PWX to maximize opportunities for us to educate attendees on the latest technologies and trends that can help them achieve their missions. As we have for decades, Esri will present and exhibit at PWX.
Each year since 2018, the APWA members identify the Top 5 Tech Trends in Public Works. For 2023, they are GIS, drones, asset management technologies, technologies for field crews, and electric vehicles. As I showed in my blog post, GIS is foundational to all of the other four trends. If you are headed to PWX, please dedicate time to include sessions covering the Top 5 Tech Trends to ensure you are keeping up with your peers when utilizing technology to provide business value. In addition to the sessions led by ArcGIS users and Esri partners, here is a list of the sessions that Esri staff will be delivering:
Day 1 – Sunday, August 27
Day 2 – Monday, August 28
Day 3 – Tuesday, August 29
Are You Missing Out on the Benefits of Drones to Support Your Mission?

Tuesday, August 29th, 9:45 AM-10:20 AM, Room 30 CD

Top Trends in Modern Snow Fighting

Tuesday, August 29th, 9:45 AM-10:35 AM, Room 32 AB

Transform Your Fieldwork into Live Streams of Information to Guide Better Decisions,

Tuesday, August 29th, 10:20 AM-10:55 AM, Room 30 CD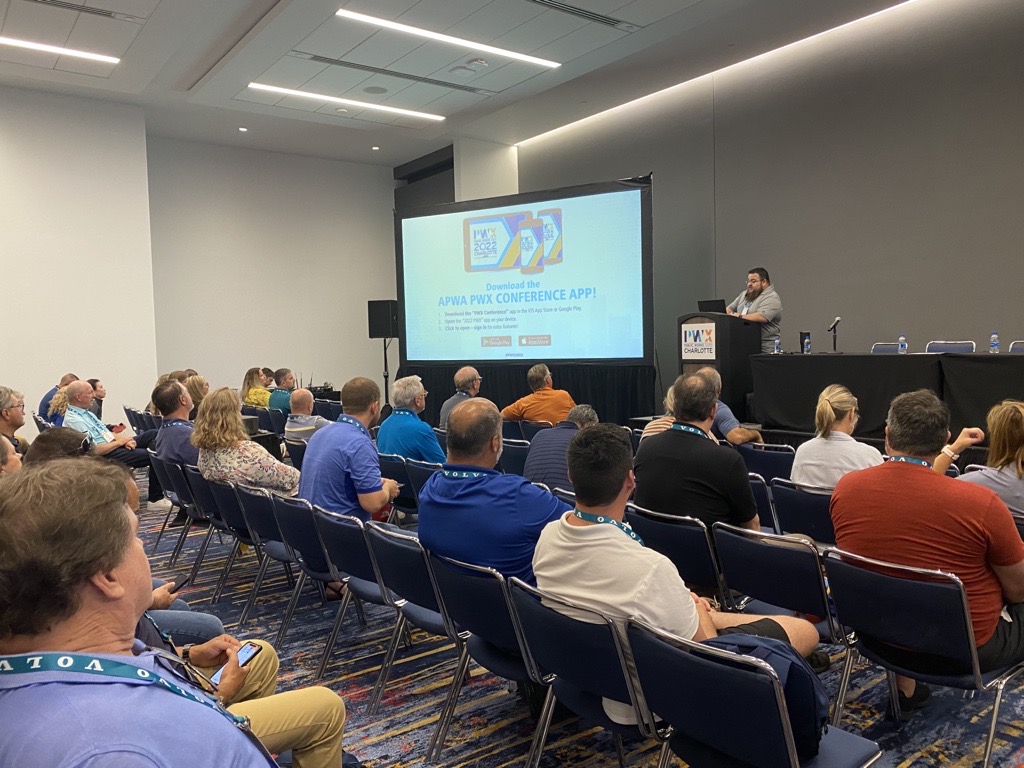 Meet us at the Exhibit Hall
The Exhibit Hall is a great place to get up to speed on the latest offerings from a variety of organizations, so be sure to set aside time during PWX to explore it. As always, Esri will be anchoring the GIS Pavilion at booth 2133 with a large presence that includes kiosks manned by Esri public works subject matter experts to provide you with ArcGIS demonstrations and conversations on the latest in public works solutions, facility management, water, field operations, and any other needs. We are also available for meetings.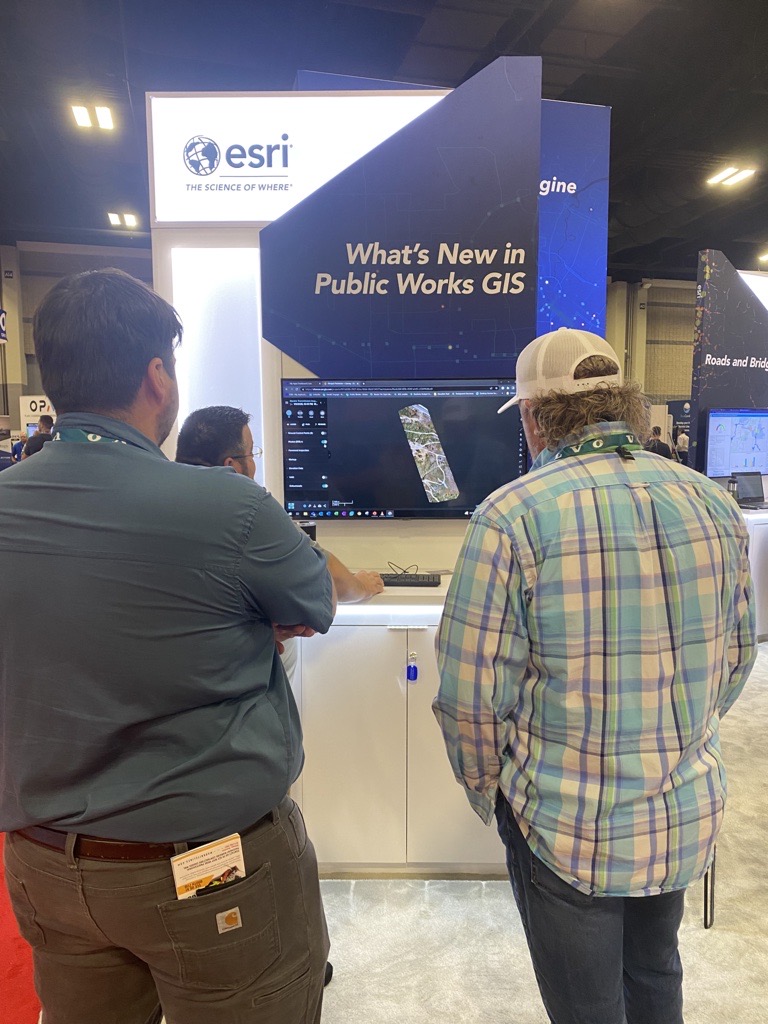 In addition to our booth, Esri Partners will be exhibiting and presenting at PWX. Esri has over 3,000 business partners and they are represented across the PWX Exhibit Hall with thirty-four booths that cover Operations & Maintenance, Field & Fleet Management, Capital Project Design & Engineering, Facilities & Grounds, Emergency Response, Streets, Roads & Bridges, and Water/Stormwater.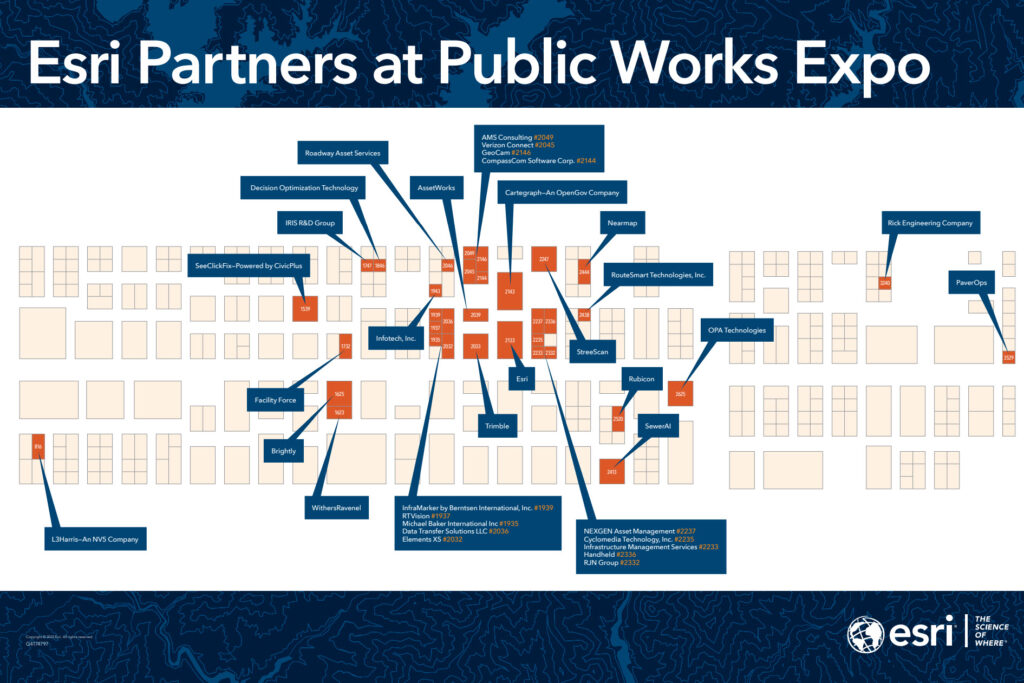 Thanks again to APWA for providing PWX to the public works community to connect and learn more about the latest advancements in top technology trends. We look forward to supporting APWA and PWX 2023 and future events. See you there!