Last month we packed up our podcasting gear and traveled to Palm Springs, CA for the Esri Developer Summit. It was a jam-packed week filled with informative tech sessions, inspiring demos, and incredible conversations with Esri customers (some of which you'll hear on this episode!).  We also met for the first-time in person! Listen to our live experience of the 2022 Dev Summit and hear firsthand from users of Esri Field Operations. 
Live from the Field Notes booth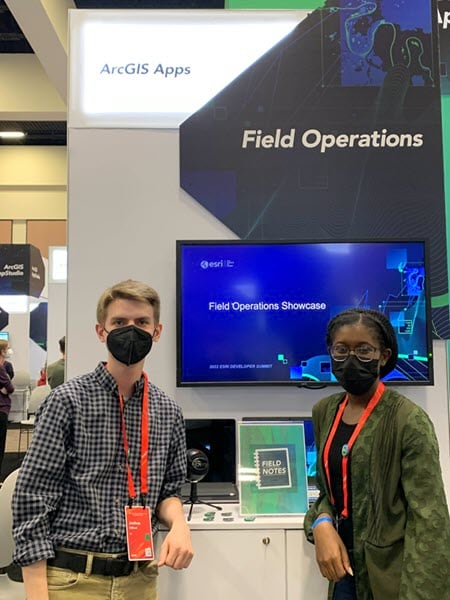 Learn more
The following are additional resources mentioned in this episode of Field Notes:
Take our survey
We're looking for your feedback so we can create the episodes you want to listen to. Please fill out this short survey with your feedback, ideas, and whether or not you'd like to be on an episode of Field Notes. Optionally, fill out the survey in a separate tab.