As part of the continued improvement experience when accessing developer documentation, we have migrated the ArcGIS REST API documentation from the ArcGIS Resources site to its new home on the ArcGIS for Developers site.
New Search, Organization and Updates
The new design highlights search, a logical reorganization of the content, and updates to coincide with the latest ArcGIS 10.6 release.  It also categorizes service information into the following:
Location-based services – Esri services such as Geocoding, Routing and Demographics and how to interact with them;
Service reference – the entire REST API including on-premises services built into ArcGIS for Enterprise installations;
Users, groups, and items – Portal for ArcGIS administration for users and items;
Enterprise administration – ArcGIS Enterprise administrative tasks.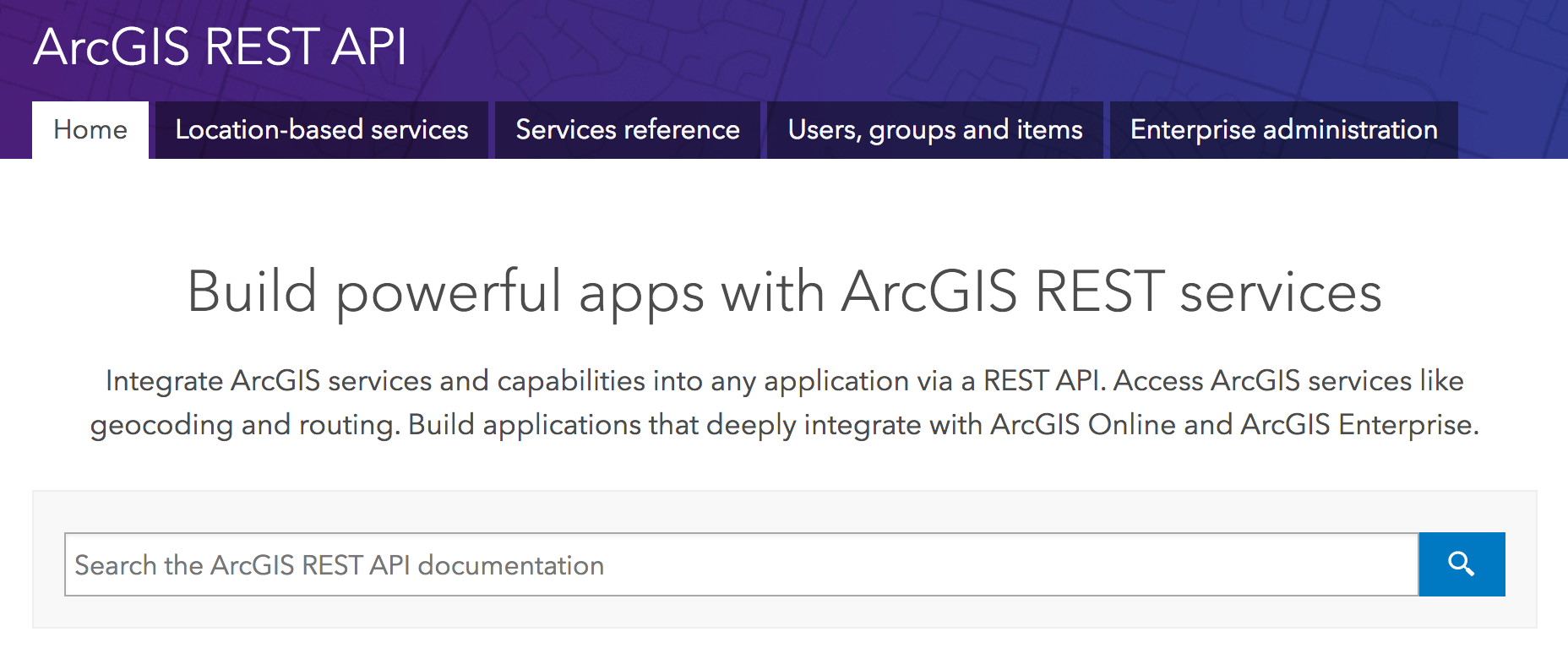 REST DevLabs
As part of the new design you will also find links to the ArcGIS REST API DevLabs if you want to test-drive the services.

Share Your Feedback
We will continue making improvements to the REST API documentation including releasing additional DevLabs in the future. As always we encourage feedback on the new ArcGIS REST API documentation.
Let us know what you think in the ArcGIS REST API GeoNet group or via the feedback page on ArcGIS for Developers.
ArcGIS for Developers Team
Commenting is not enabled for this article.