We're making ArcGIS Hub a better place to collaborate. We started by making it easier to edit sites and discover data. 
In our next release, we'll be adding the following two enhancements:
Global Navigation– a new capability which adds a compact bar above the header on all newly created sites and pages; makes space for functionality like sign in/user profile, search, and notifications so that you can more freely maximize your brand in your site's header.

The global navigation capability will be turned off by default on all existing sites. This means that sign in and a persistent search bar will not be available on existing sites and pages or on dataset, item, or event details pages unless global navigation is turned on. We'll follow up with more details on how to do this soon.

Header–  the place for you to brand your site; we've added new layouts and made it easier for you to showcase your logo, add menu links, and link to your social media. New header options will be available automatically on release day.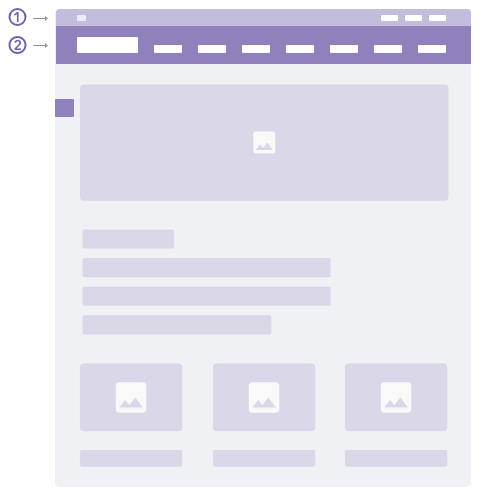 Global navigation gets you around faster
Global nav makes exploring content easier while also freeing up space in your header for more branding by moving core functionality to a compact bar at the very top of your site. Whether you're viewing search results or checking out a site or page, this bar provides you and visitors to your site with a consistent way-finding point for getting around ArcGIS Hub.
Here's what it includes.

The global nav menu provides you with options for going elsewhere in ArcGIS Hub like your profile and recent downloads. If you have edit privileges, you can also quickly access your other sites or initiatives by clicking Admin.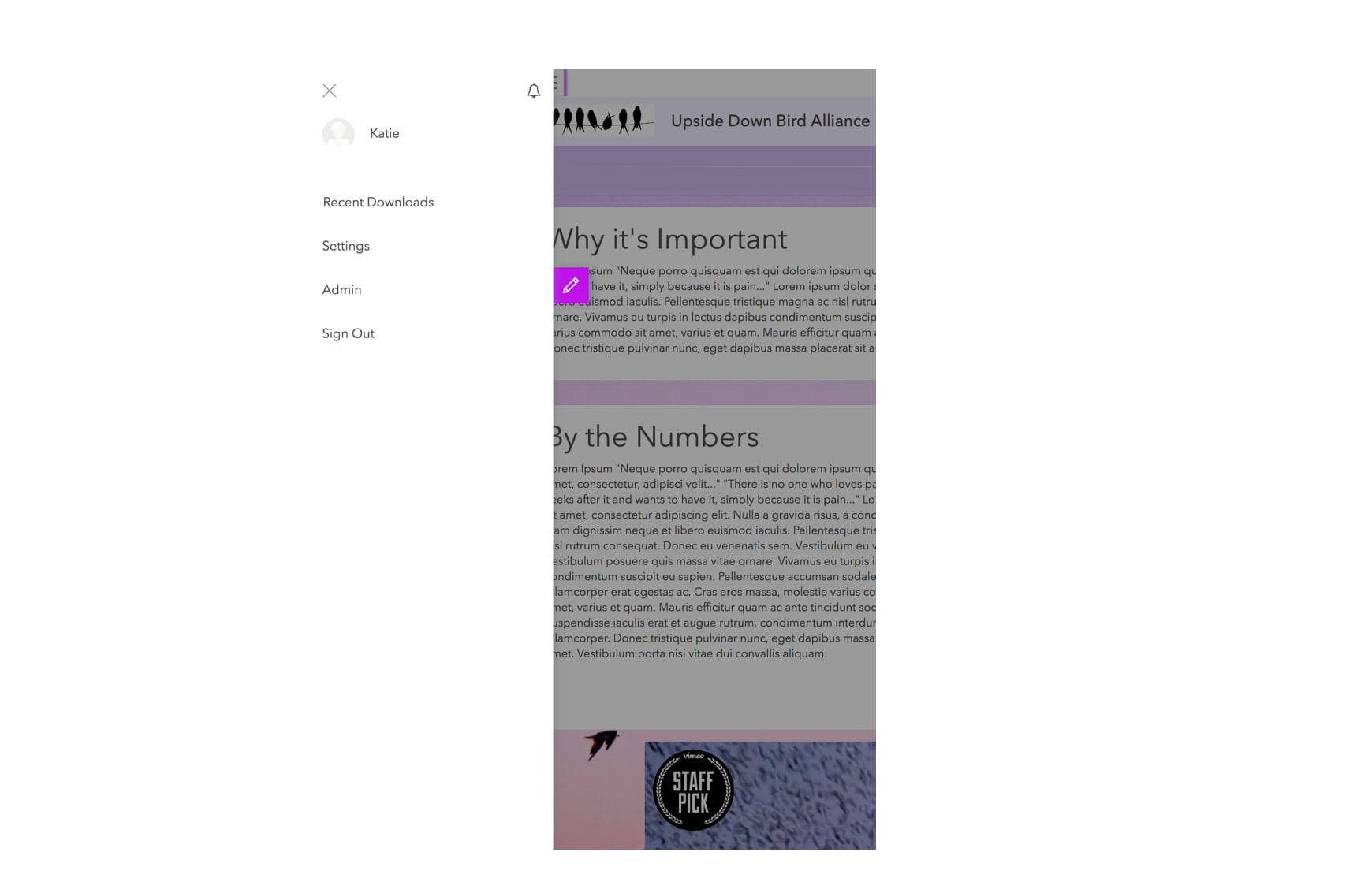 Search across all of ArGIS Hub to access your team's data, data specific to a location, or to find content shared publicly around the world.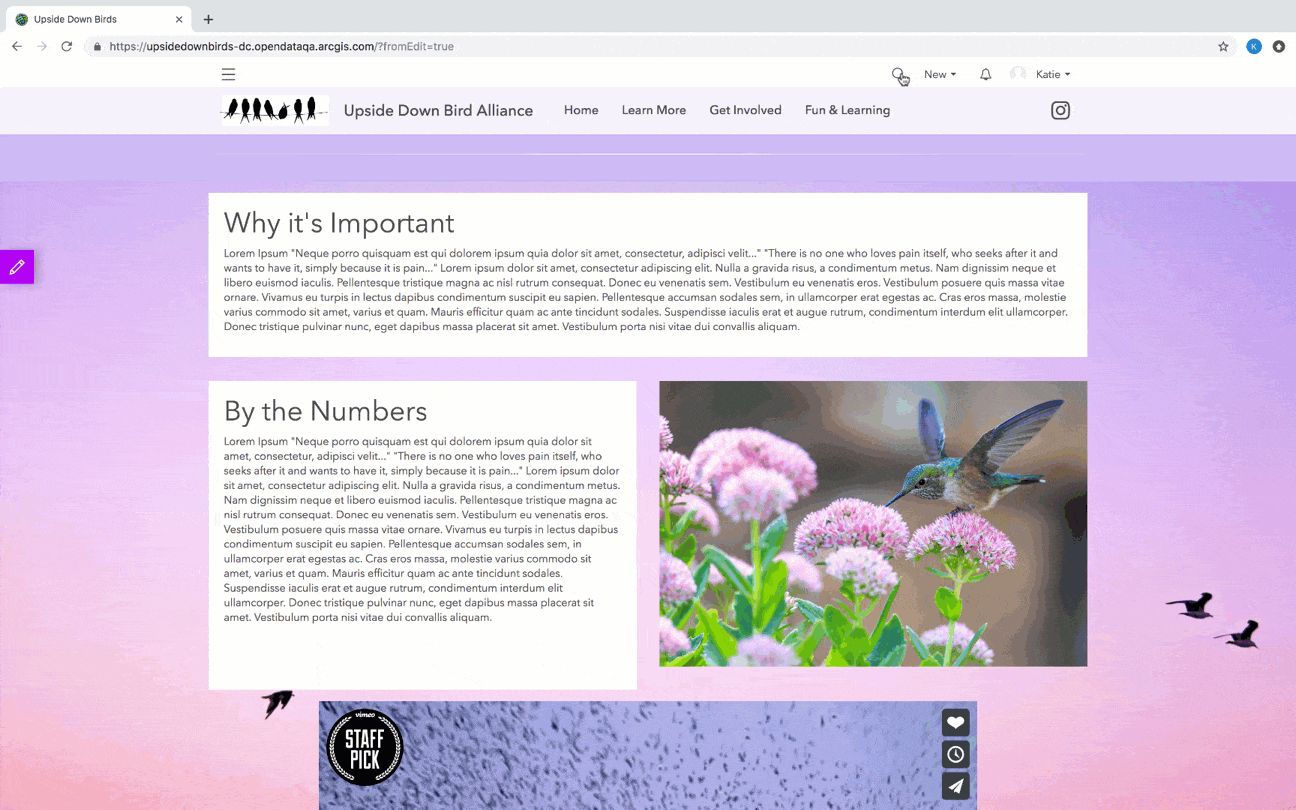 Add new content faster. Currently, organizations who have enabled open data and who are using the basic license level of ArcGIS Hub, have the option to create a new site, while organizations who are using the premium license level of ArcGIS Hub have the option to create a new initiative. Additional options, like events and apps will be added soon.

Sign in, formerly a part of your header, now lives next to your notifications bell where you can get updates from your team and access your user profile to change your password or update your bio.
People viewing your site on mobile will also be able access sign in by clicking the global nav menu.
Easy site header customization
Make a first impression with new layout options and the ability to quickly include responsive menu and social media links in just a few seconds — no coding necessary. Look for the following options:
Standard– Adds logo, social media, and menu links to our default header of today.
Prominent– Provides more space for larger logos and extra menu links.
Custom CSS/HTML– If you're already using custom code, don't worry. Your header will remain as is, and we've added a syntax-enabled code editor to make editing your code easier.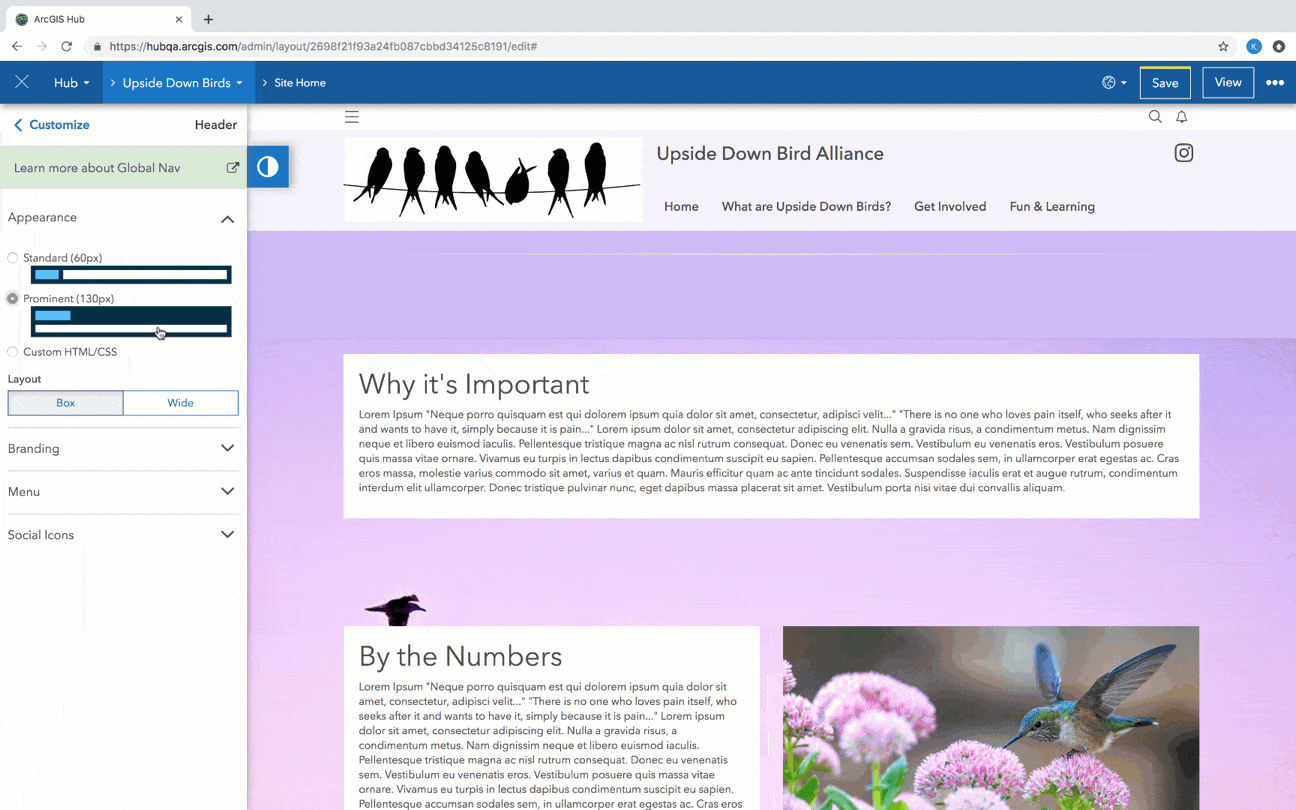 Share more and increase SEO by adding links to additional content, like story maps, pages, and external sites.
It's simple. Either paste a link to an external website or choose from your organization's own content like an ArcGIS Hub page, web map, or Story Map.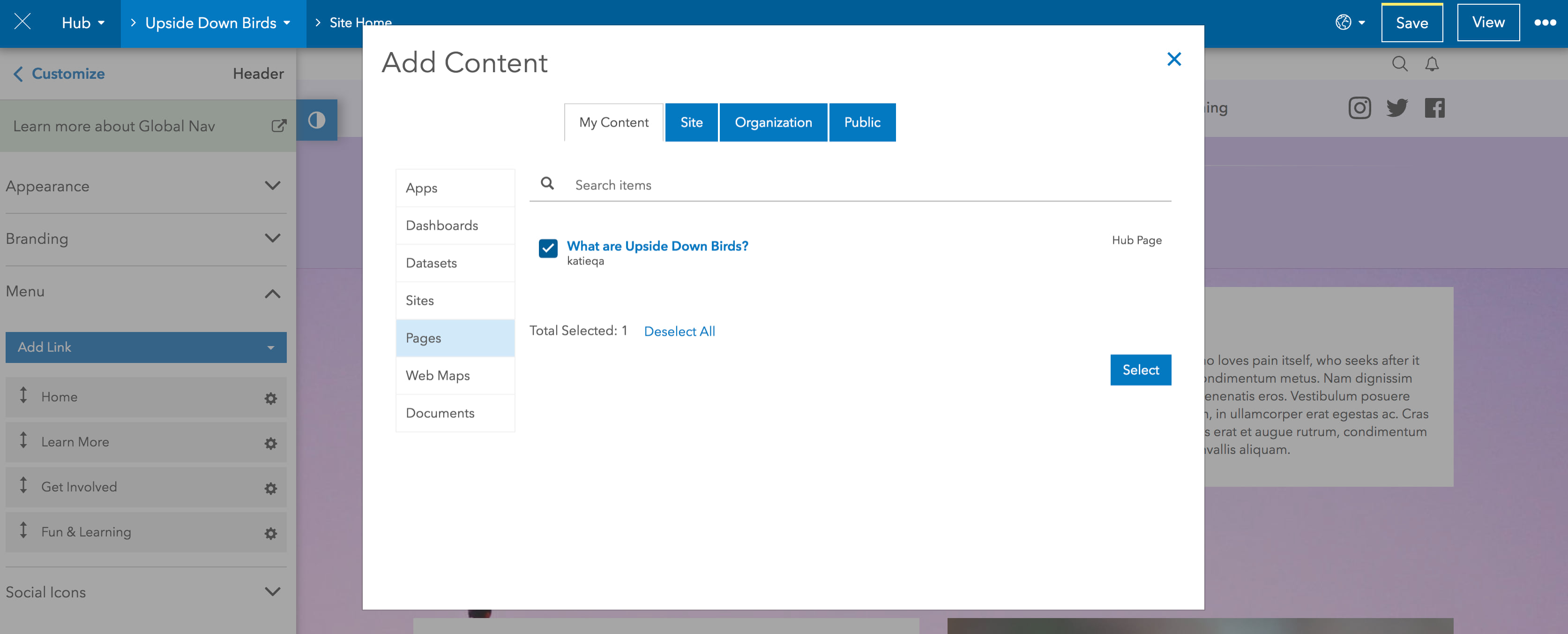 Ever use the gallery card? Arrange your menu links in the order you want them to be displayed by dragging and dropping them in the Customize panel, just as you can when sorting content displayed by a gallery card.
You can also add social media, simply by toggling on social icons for Twitter, Facebook, or Instagram, and pasting a link.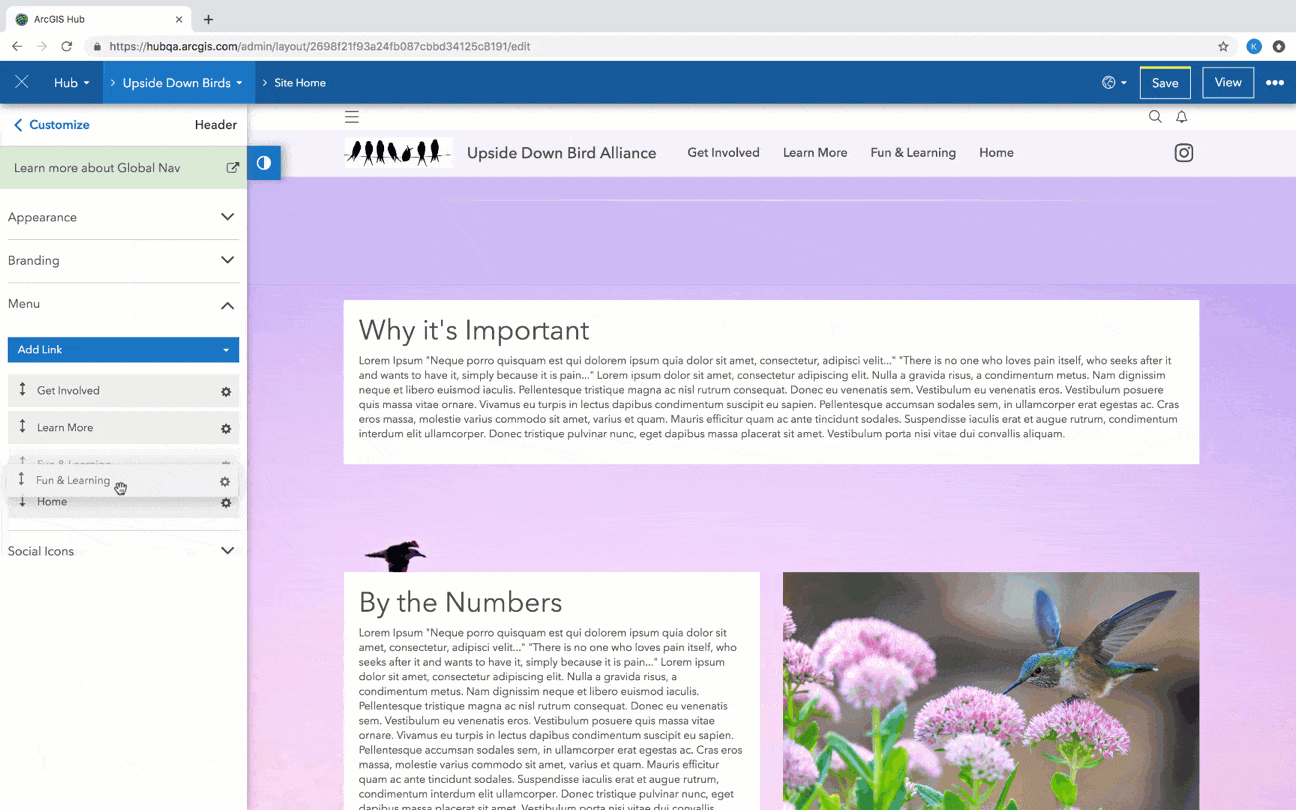 Support for Mobile-view
In an increasingly interconnected world, mobile phones are shaping how people access and consume information. To keep up, we've ensured that global navigation and our standard header option transition seamlessly on mobile. That's why you might have noticed that the global nav menu contains some of the same options as those provided in the global nav bar (i.e. sign in, notifications, and profile). No matter how people are accessing your site, we've got them covered.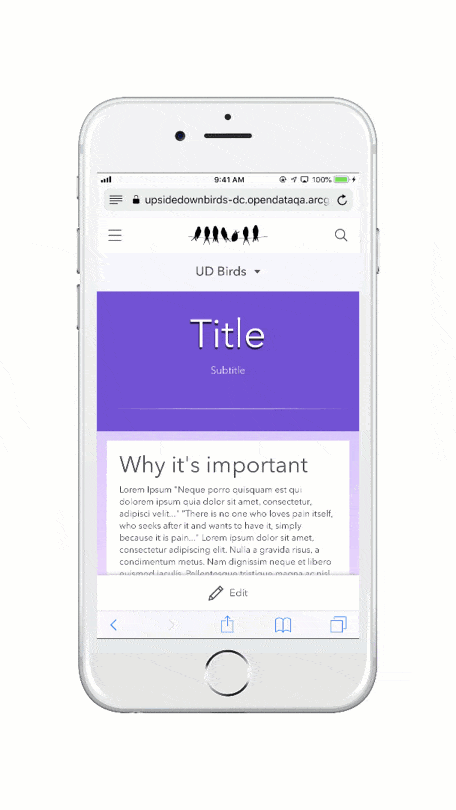 With responsive menu links, things adjust according to screen size, meaning that even on mobile, your menu will always look great. Extras are added to a More dropdown menu.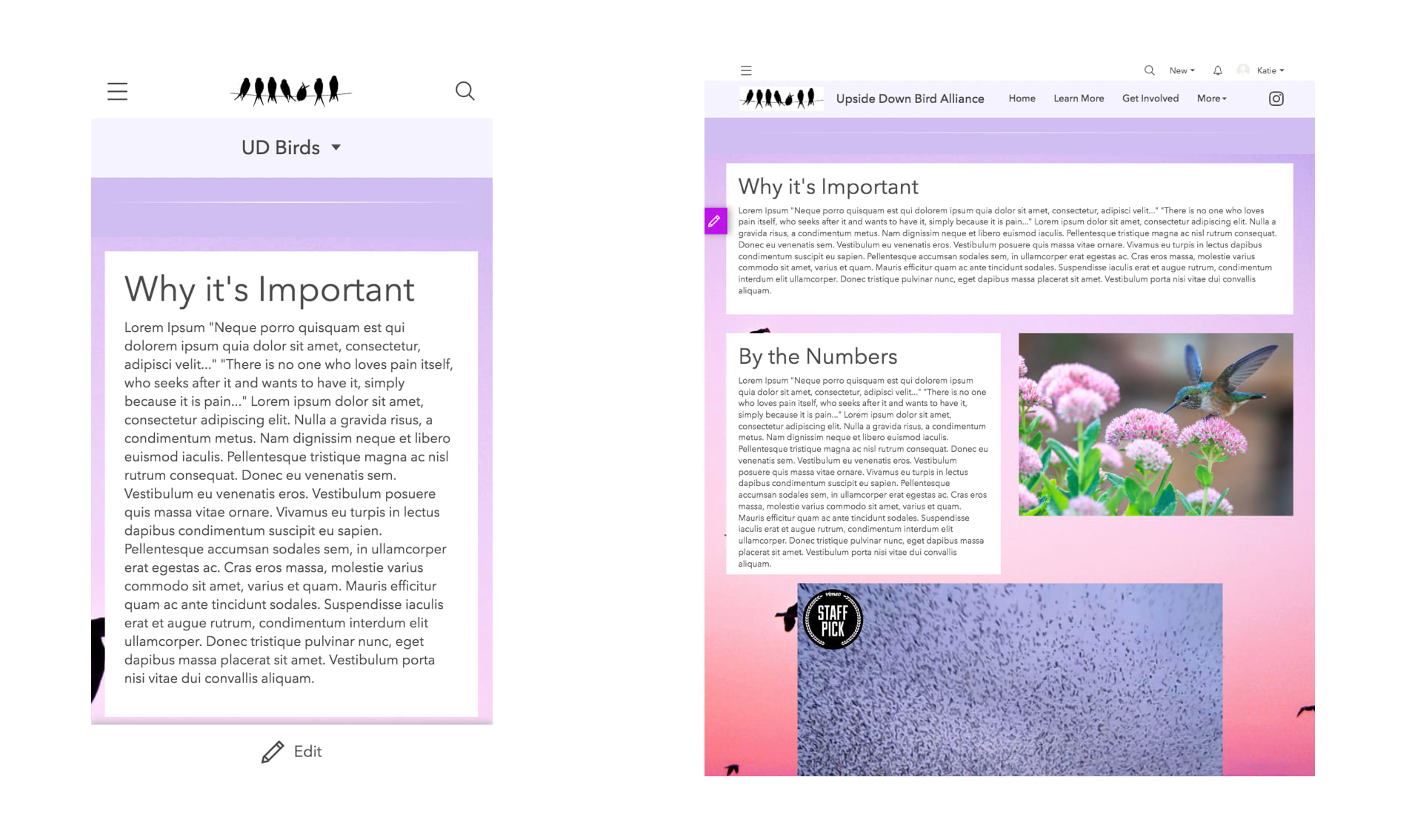 Who's impacted
People who create and manage your ArcGIS Hub sites.
People visiting your site.
Get started
The Global Navigation capability can be turned on by accessing your site's Capabilities in the Site Editor. We'll provide  you with more details on how to do this when release rolls around.  New header options will also be available in the Site Editor, no need to turn on anything. In the meantime, check out this GeoNet post to learn more about global navigation and why we created it.
Roll out details
We anticipate releasing enhancements to the header and new global navigation on May 7th, but in case something comes up, we may have to shift the release by a week or two. Stay tuned. We'll keep you posted on the ArcGIS Blog, on GeoNet, and on our changelog.
Got a minute? Take this brief survey. We're looking to learn more about how ArcGIS Hub can help you and other organizations connect with your team and community.
Commenting is not enabled for this article.