New changes for the ArcGIS Software Security & Privacy Advisor
We would like to invite you to review and provide feedback into our next generation "Alpha" version of the ArcGIS Security & Privacy Advisor.  This version is moving away for our "home-grown" framework and being rewritten to use the VUE framework.  Goto the current ArcGIS Trust Center page and click "Launch Security Advisor".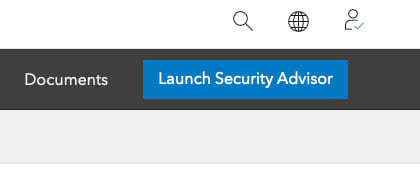 On the landing page a new "Go To New Version (Alpha)" button has been added that will provide access to our next generation offering.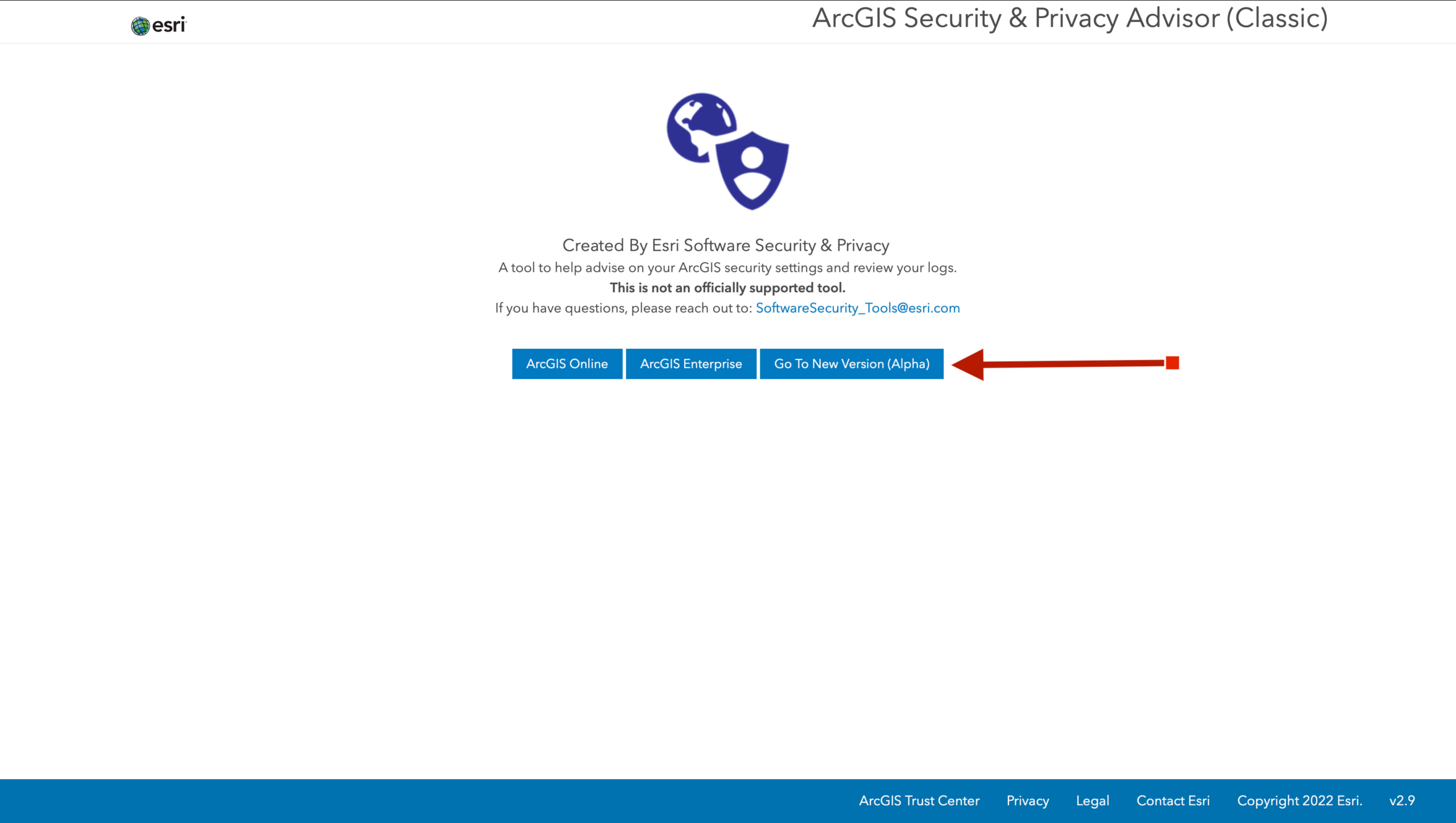 Some of the features of our new architecture are:
Separation of data verse controller and view – allows us to handle the data directly so that it can be exported.
UI Scaling – Ability to adjust and resize based on the device.
Development and Maintainability of Modules – Expect to deliver and update modules at a quicker pace
This next version includes a couple of requested features:

Adjust the query of Public Surveys

Please provide feedback after your review!  Share with us your likes, dislikes and potential direction that you would like to see this tool aim towards.
This feedback will help us continue to improve the ArcGIS Security & Privacy Advisor.
Questions?
If you have any questions visit the ArcGIS Trust Center where we have security and privacy information.  If your not able to find what you are looking for, please reach out to the Software Security & Privacy Team at softwaresecurity@esri.com
– Esri Software Security & Privacy Team