The December ArcGIS Online update includes several enhancements to the Sketch experience in Map Viewer.  From easier access, to new snapping options and default symbols, this blog will outline everything that's new with Sketch.
A new access point
With this update, the sketch tool has been added to the Settings (light) toolbar, making it easier than ever to add sketches to your maps.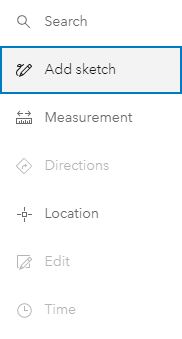 Clicking on the tool will automatically open the sketch experience and add a new sketch layer to work with. If your map already contains a sketch layer (or multiple sketch layers), clicking on the sketch tool will open the sketch experience for the top-most sketch layer in your map. Use the layer switcher to switch between sketch layers. You can continue to add additional sketch layers from the Add > Sketch Layer option on the Contents toolbar.
Improved single pane user experience
Along with the new access point, the sketch pane itself has been redesigned to make it easier to work with. The drawing and selection tools have been moved to a toolbar on the map, while the additional configuration options are all visible in the panel without having to scroll.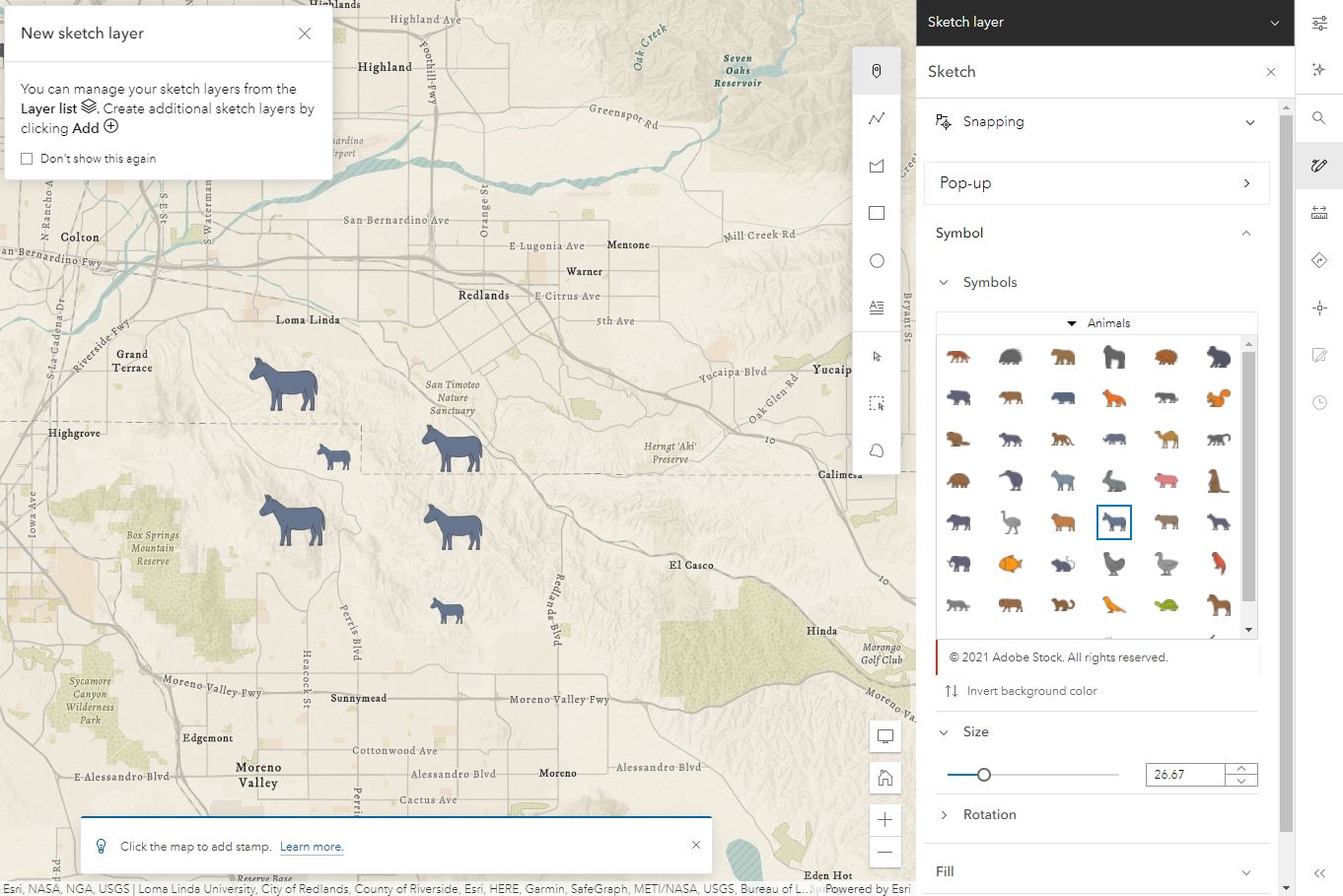 More snapping options
The redesign also includes a new UI for Snapping options, allowing you to control exactly what snapping options you want enabled. Snapping is enabled by default and you can toggle Geometry guides (self-snapping) or Feature to feature snapping on or off. This update also allows for the snapping of sketch layers to other features in your map (feature layers, GeoJSON, WFS, and CSV layers).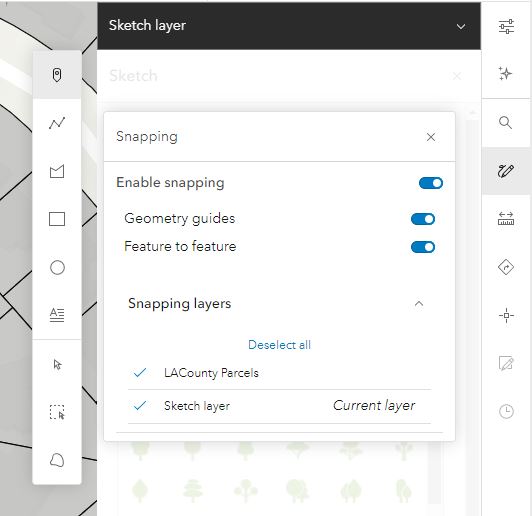 New default symbols and easier graphic selection
Finally, we've also included some small updates to the default polygon, line, and text symbols, including transparency to make it easier to see what's on your map while drawing. The latest Map Viewer update also incorporates enhancements from the JavaScript API that make it easier to select and move stamps and text while sketching. You can now click anywhere on the symbol to edit the feature.
More information on working with sketch in Map Viewer can be found here.