While exploring the new pop-up authoring experience in the initial release of Map Viewer Beta, some of you have noticed that one of your favorite features was missing.  While existing Arcade expressions worked, you couldn't add new ones or tweak existing expressions.  With the latest update of the beta that wait is over, and you now have full control of Arcade when authoring pop-ups. Let's dive in and take a quick tour.
Getting started
To get started, select a layer from the layer pane and then click the Configure pop-up button on the right.  At the top of the pop-up, you'll see a new button called Manage expressions; click that to get started.
If you have existing expressions already, you'll see them in a list. And if you happen to be someone who uses Arcade heavily, you'll likely appreciate the filter bar at the top to help you find your expression more quickly.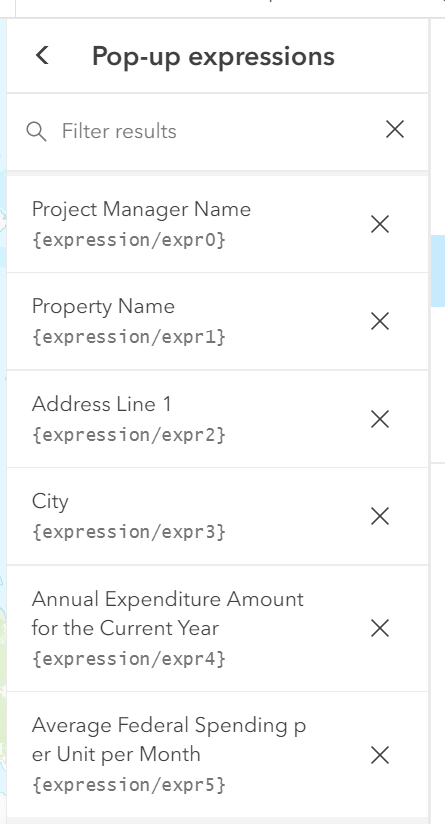 You can also create a new Arcade expression for your pop-up by clicking the Add expression option. After you've created the expression, you can format it as needed using the Configure attributes pane, and then add the expression into your pop-up just like any other attribute.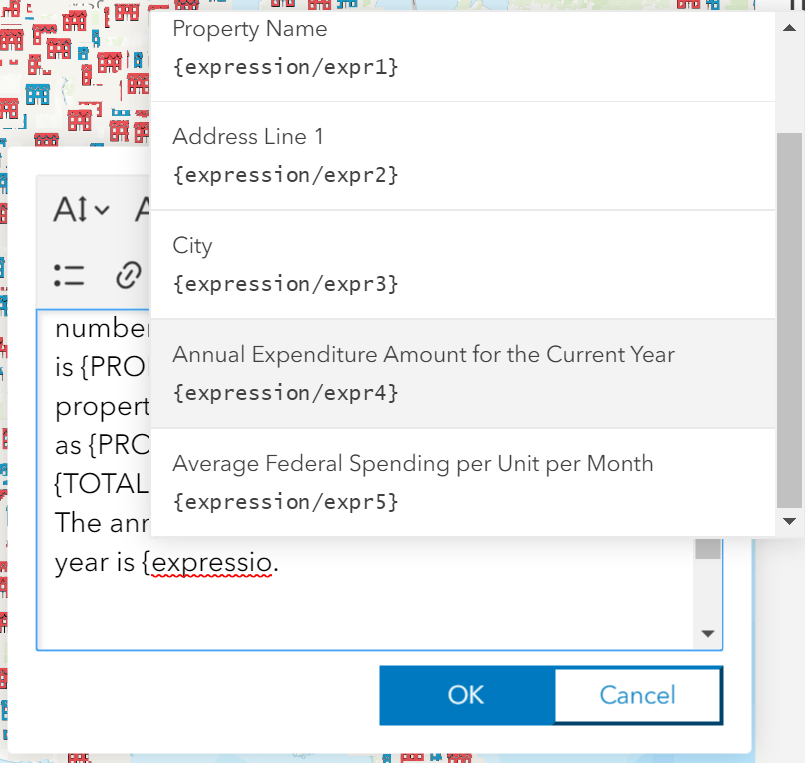 A quick recap of 2019
Using Arcade can really enrich pop-ups but it can be a bit intimidating to get started. 2019 was chock-full of great examples to help you get started.  Let's take a brief look back at some of this year's Arcade pop-up highlights, in no particular order because they're all great.
What's next with Arcade and Map Viewer beta?
Hopefully you found some clever ideas to take away from the recap above that you can use in your own maps.  I'm sure you're also wondering what's next… In addition to growing what you can accomplish with Arcade, there are several key areas we'll continue to work on with Arcade functionality in Map Viewer Beta.  Here are a few areas we're actively exploring and working on:
Making it easier to use Arcade expressions to control things like text color in the pop-up
Shortcuts to create new Arcade expressions, when you're in the middle of configuring your pop-up
Making it easier to insert expressions for common things like statistics, without having to write the expressions yourself
As always if you have ideas or feedback please share them to the beta community on Geonet.
Commenting is not enabled for this article.