The ArcGIS Pro teams are continually developing powerful new capabilities for Pro.  For the upcoming ArcGIS Pro 2.4 release, they've also been building one of the most extensive Pro SDK releases to date.
Here are some of the highlights you'll find in the Pro SDK at 2.4:
Visual Studio 2019 – New support for Visual Studio 2019, with continued support for Visual Studio 2017
Enhanced Scene Layer API – Enhancements to work with filters and filter blocks, queries, selections, and symbology
New Stream Layer API – Manage real-time data, streaming, selection, filters, tracking and events
Map Authoring API Updates – Layer creation enhancements, symbol lookup, JSON support for the CIM
Geometry API Updates – Access to multipatch feature properties
Vector Tiles Styling – Support for manipulating vector tile styles
Custom Items – Catalog support for custom items
CIM Enhancements – Improved CIM access to customize Reports
ArcGIS Pro Extensions NuGet – Full support availability
As with each ArcGIS Pro SDK release, you'll find new ProConcept and ProGuide documentation and code samples to help you get up and running with the new APIs and SDK features.
We look forward to hearing from you as you begin to take advantage of these new capabilities in your add-ins, and invite your feedback in the Pro SDK Group on GeoNet.
One of the new Pro SDK samples leveraging scene layers: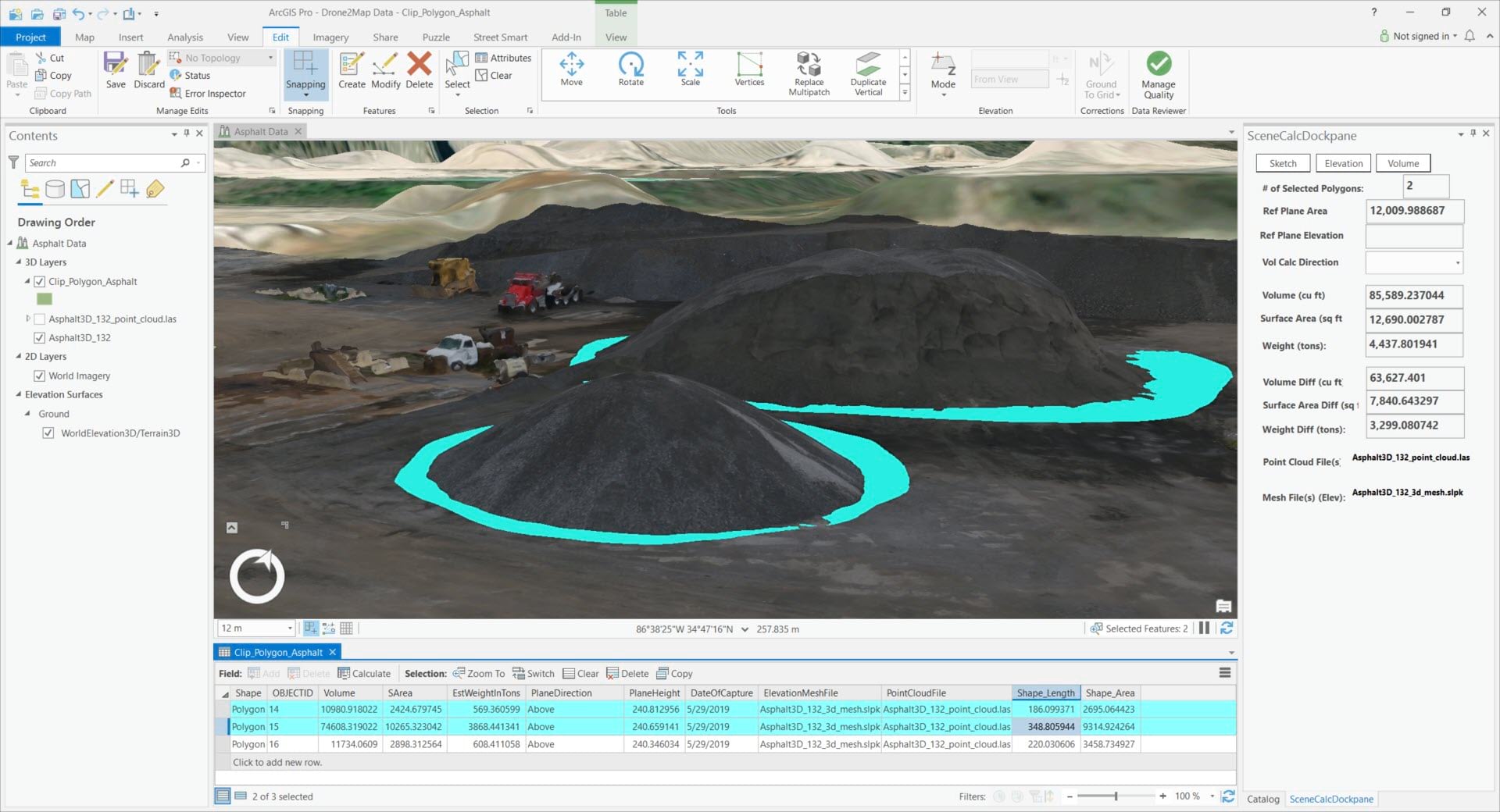 Commenting is not enabled for this article.