Over the past several years, Esri and Autodesk have been working to connect BIM and GIS design teams to improve project efficiency and delivery. Thus far, connectors and add-ins for Autodesk Civil 3D, Infraworks have brought AEC teams together to increase collaboration and boost productivity. With ArcGIS Pro 2.6, users can now establish a direct connection to their Autodesk BIM 360 cloud environment to access and use BIM data (Revit, DWG, etc.) in ArcGIS Pro for visualization and analysis, as well as extending the ability to publish to ArcGIS Online and ArcGIS Enterprise. In the Architecture, Engineering and Construction (AEC) industries, this is a big addition to the capabilities of the ArcGIS platform. 
Let's explore how to connect ArcGIS Pro to Autodesk BIM 360: 
First, the Autodesk BIM 360 administrator of their account must add the ArcGIS Pro integration app in BIM 360. 
1. Sign in to BIM 360 as an Account Administrator
2. From the Module Selector, select the Account Admin option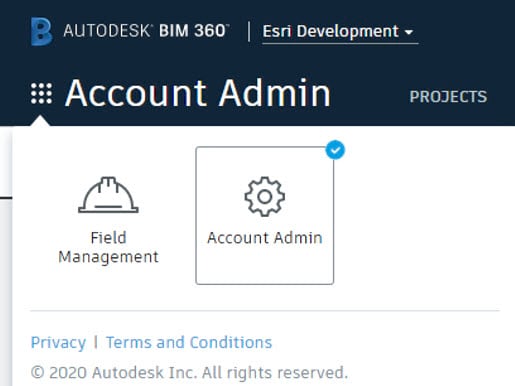 3. Click the Apps tab

4. Choose the thumbnail image for ArcGIS Pro on the Featured Apps page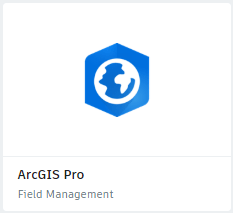 5. Click the Add to BIM 360 button on the ArcGIS Pro app page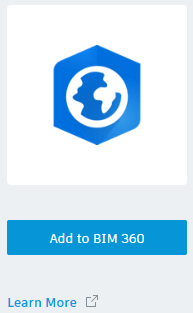 6. Click the Authorize button in the popup window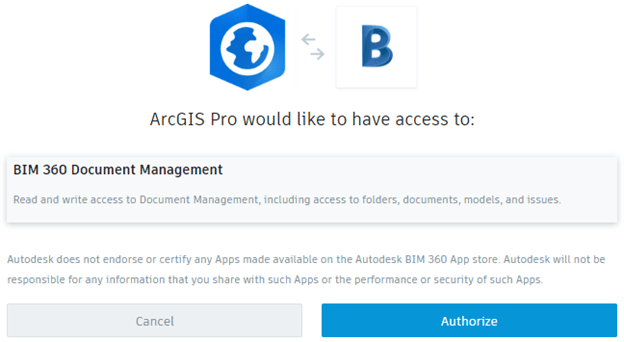 Now that we have added ArcGIS Pro in BIM 360, we can now connect ArcGIS Pro to Autodesk BIM 360
 1. Open an ArcGIS Pro project
2. On the Insert ribbon, click Connections and New BIM Cloud Connection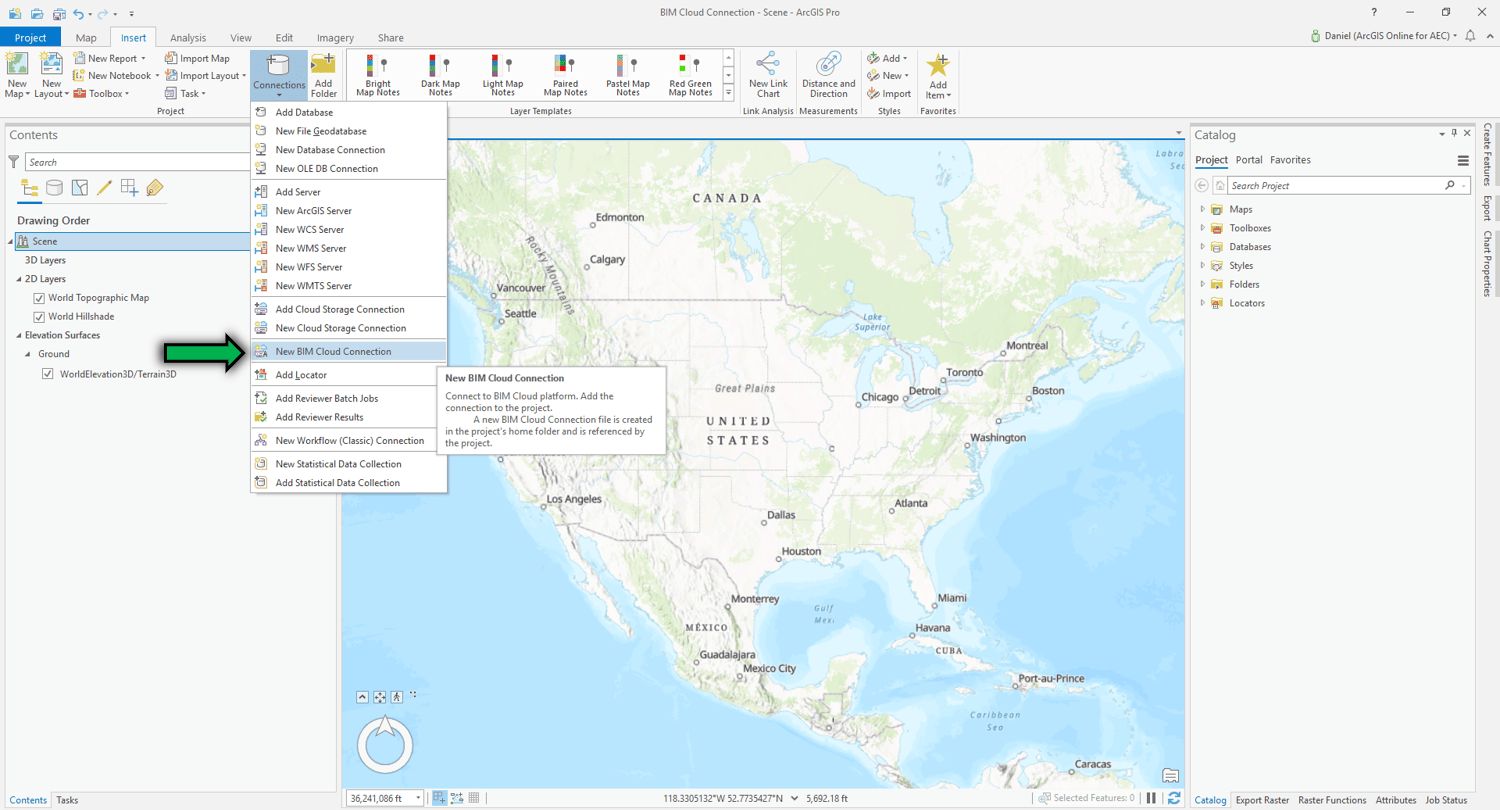 3. Create a Connection Name for the BIM 360 Connection (this is unique to the ArcGIS Pro project)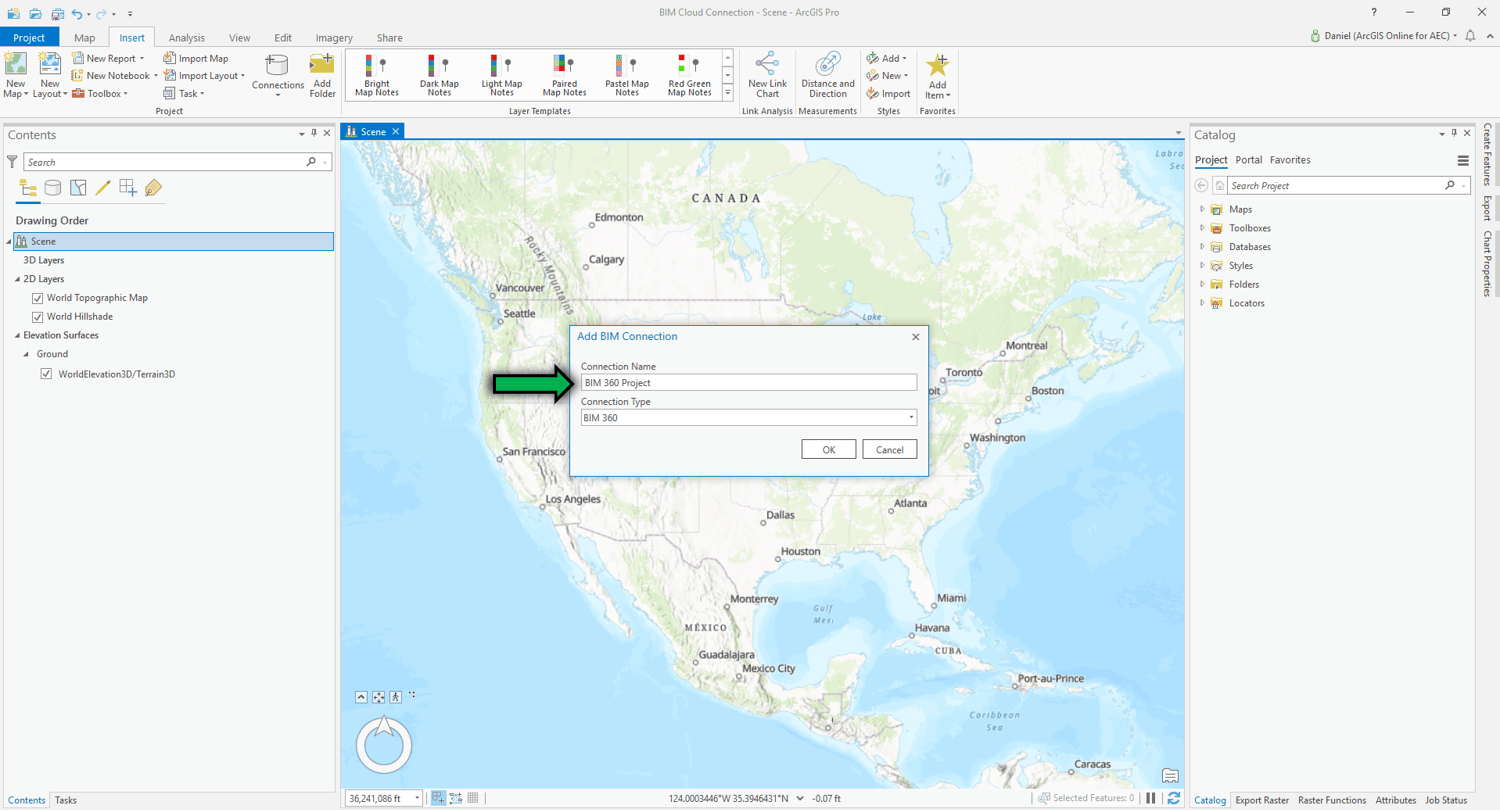 4. Sign in with your Autodesk User login information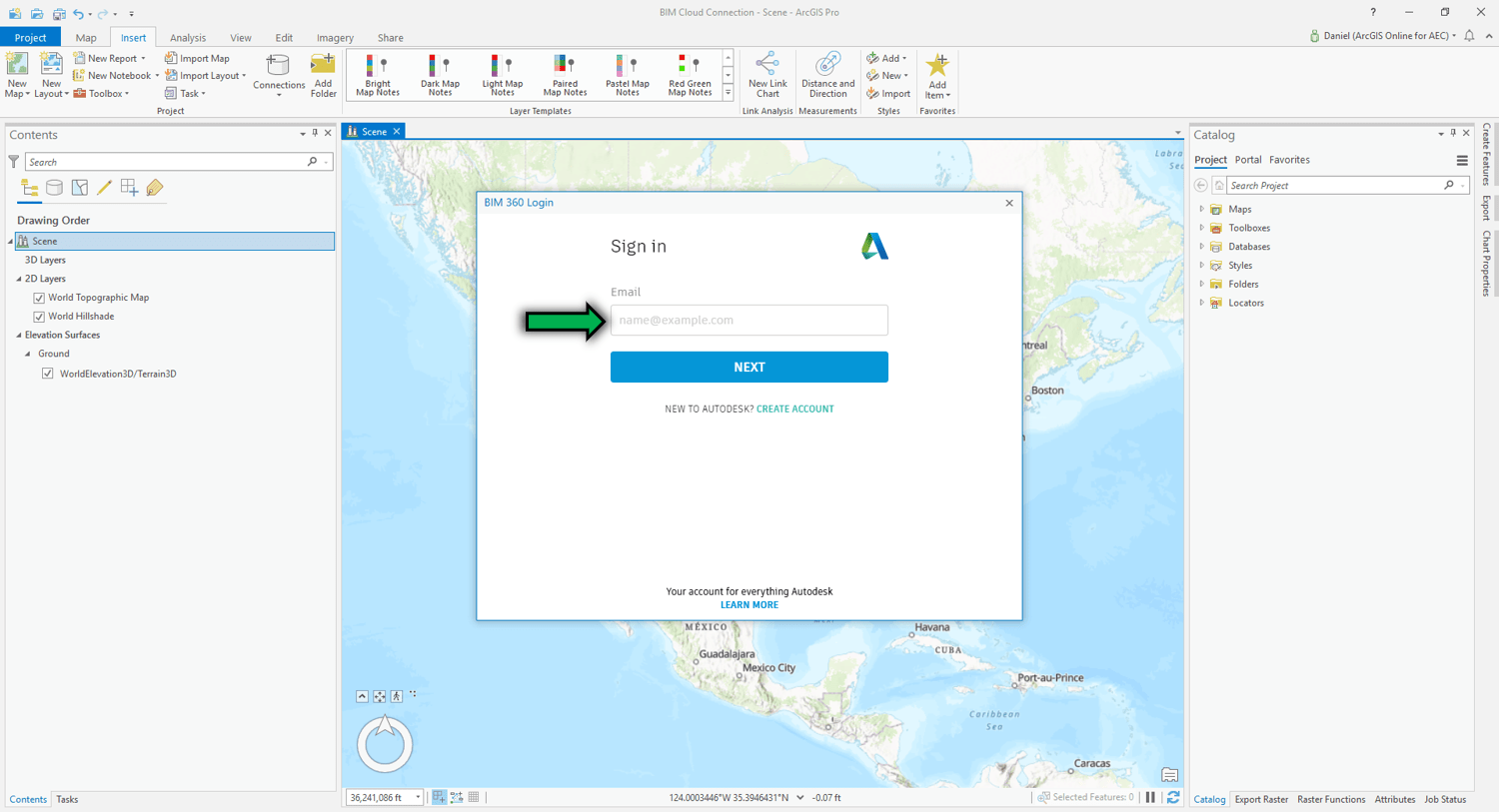 5. Click Allow to authorize ArcGIS Pro to view your BIM360 project data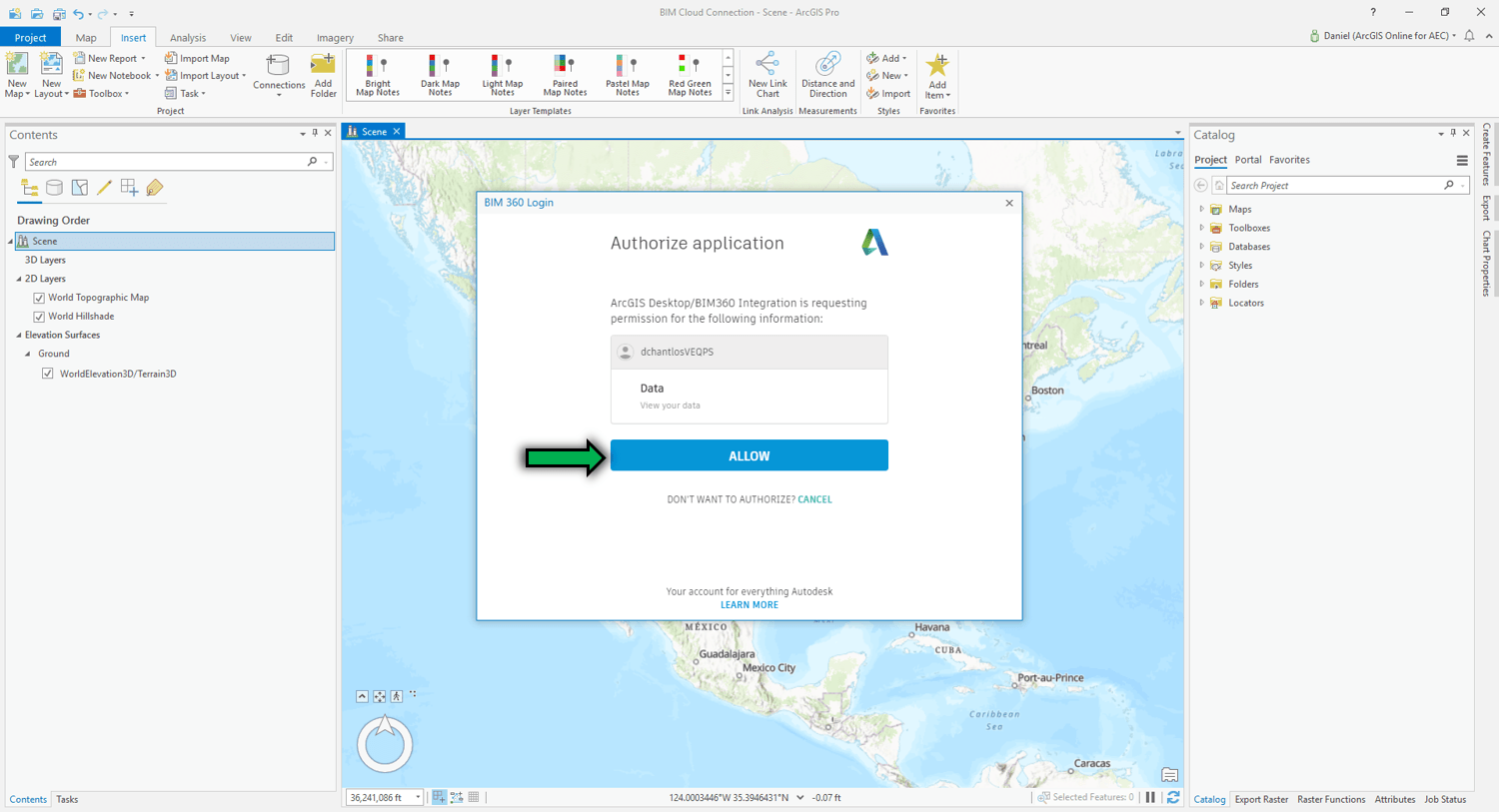 6. Begin to interact with your BIM 360 project directories directly in the ArcGIS Pro Catalog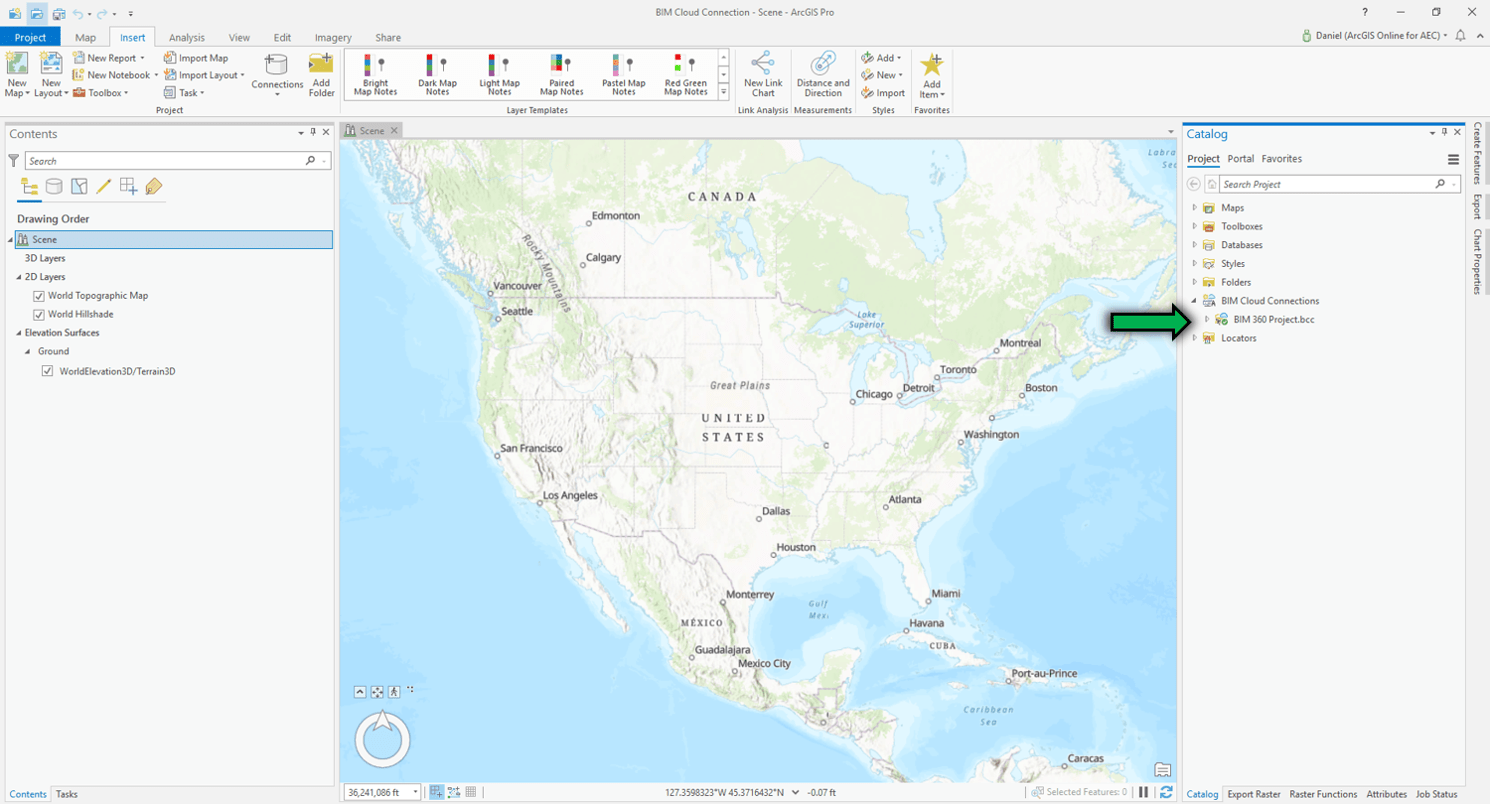 7. Select datasets to add to the map or scene of your choice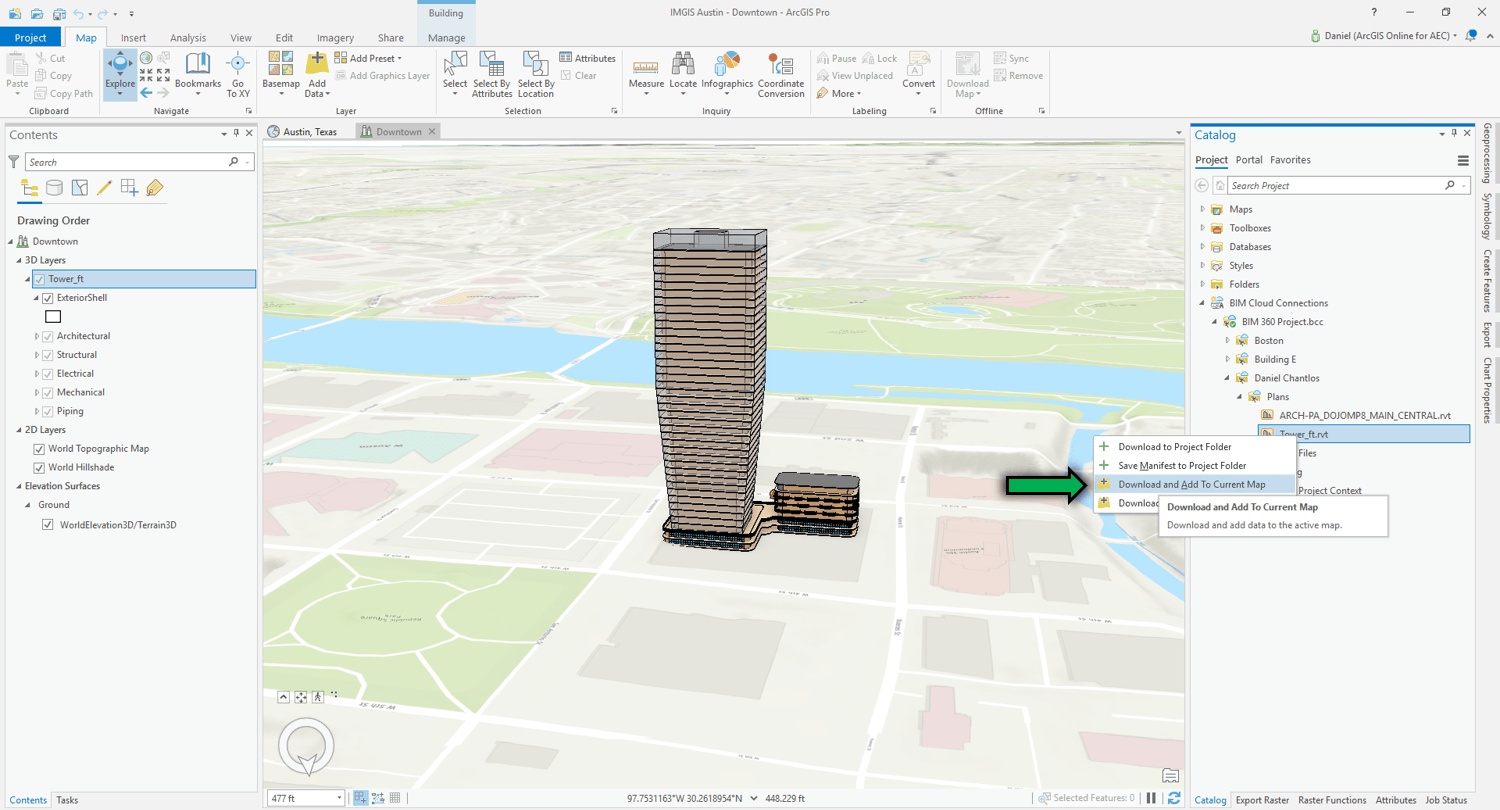 Now that you have connected ArcGIS Pro to Autodesk BIM 360, you now have direct access to critical design and engineering data for your project in BIM 360. Improve efficiency and productivity by quickly importing 3D/2D models, refresh file versions, publish to the web and collaborate with your team like never before!
Stay tuned for more updates and follow the Esri AEC Community on GeoNet