The scene layers team has been working on exciting new functionality for the ArcGIS Pro 3.1 release. Let's take a look at some of these new features!
Time-enabled scene layers
  You can time-enable point or 3D object scene layers to visualize 3D content temporally. For example, you can use the time slider to visualize building construction dates for a time range or apply a definition query to see which trees have been inspected within the past year. You can use this new capability to query, visualize, and analyze 3D content across desktop and web clients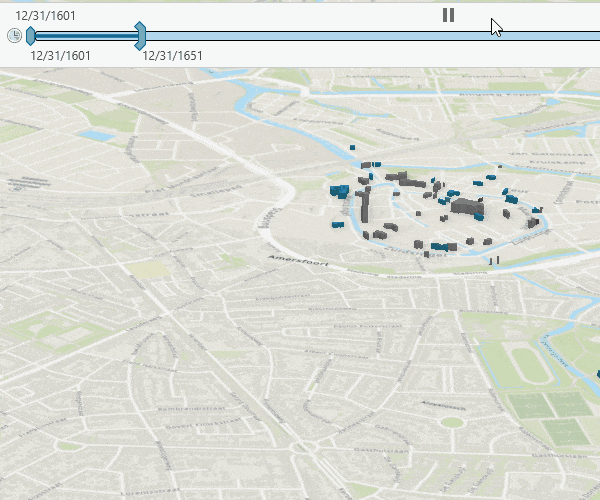 Mask a scene layer
  To prevent features from displaying based on one or many areas, you can mask point and 3D object scene layers.
  A common workflow to mask out scene layers is to combine multiple 3D layers where features occupy the same space. When authoring a map or scene, you can drape 2D layers on top of each other and see them all at the same time. This is not possible with 3D features, since these features compete for the same space. Instead, you have to remove the 3D features that compete for the same 3D space with the features you want to display.
  For example, you want to mask features in a scene layer to visualize a new residential area in a city, and you are combining your new layer with the Esri-provided OpenStreetMap 3D Buildings layer. In this case, you can mask the area of the new residential construction from the OpenStreetMap 3D buildings layer.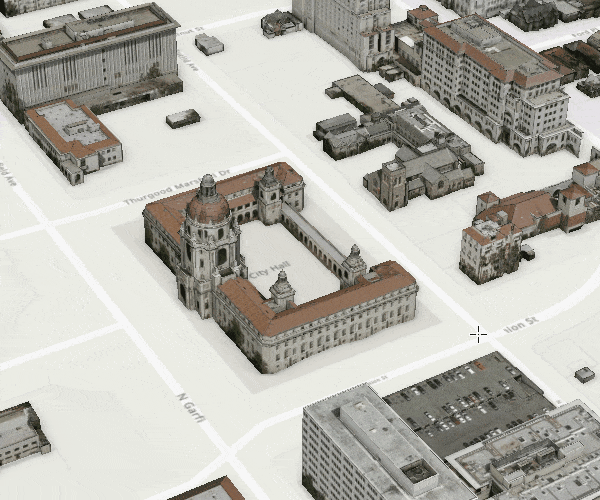 Clip scene services
  You can clip point, 3D object, point cloud, integrated mesh or building scene services in the Clip geoprocessing tool. The service must have the extract capability enabled in order to input to the Clip tool. This setting can be found in the item details page of the service in ArcGIS Online or ArcGIS Enterprise 11.1 and later.
Layer offset
  Have you ever wanted to adjust the offset for a scene layer in a scene? At the ArcGIS Pro 3.1 release, we have added the ability to adjust the offset in the Elevation page of the layer properties. For example you can raise or lower your integrated mesh scene layer. If you share the scene as a web scene this will also be picked up in the web scene.
I3S Version
  You can view the I3S version for a scene layer package or scene service in the layer properties source page. This information is key when using older scene layer packages or 3rd party vendor data that can be upgraded using the Upgrade Scene Layer geoprocessing tool.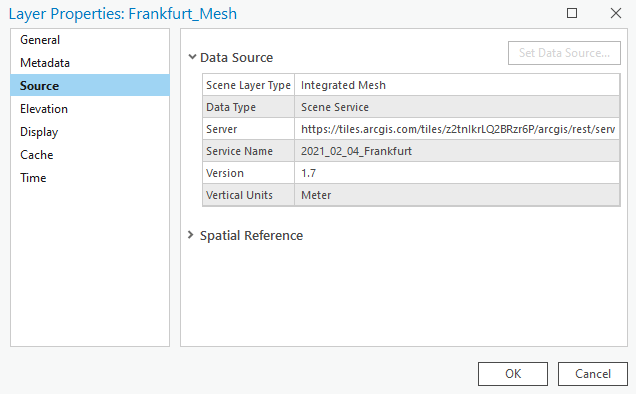 At each release, the scene layers team continues to add 3D functionality to ArcGIS Pro. Do you want to do something that's not currently possible? Head on over to the ArcGIS Pro ideas page and submit an idea so we can review it for a future release!