A while back my family went to see the animated film, Raya and the Last Dragon. It got mixed reviews from the Nelsons but what really caught my eye was the illustrative cartographic scene used to introduce the back story. It used a charming paper puppet theater aesthetic; the wavy water patterns were especially beautiful. When you are a map nerd it's the on-screen cartography that tends to make an impact.
Then, this morning, I was looking at my office mate Pepper's collar. The blue ribs reminded me of that Raya map and I wondered how readily something in that vein could me styled up in ArcGIS Pro. Really readily, it turns out.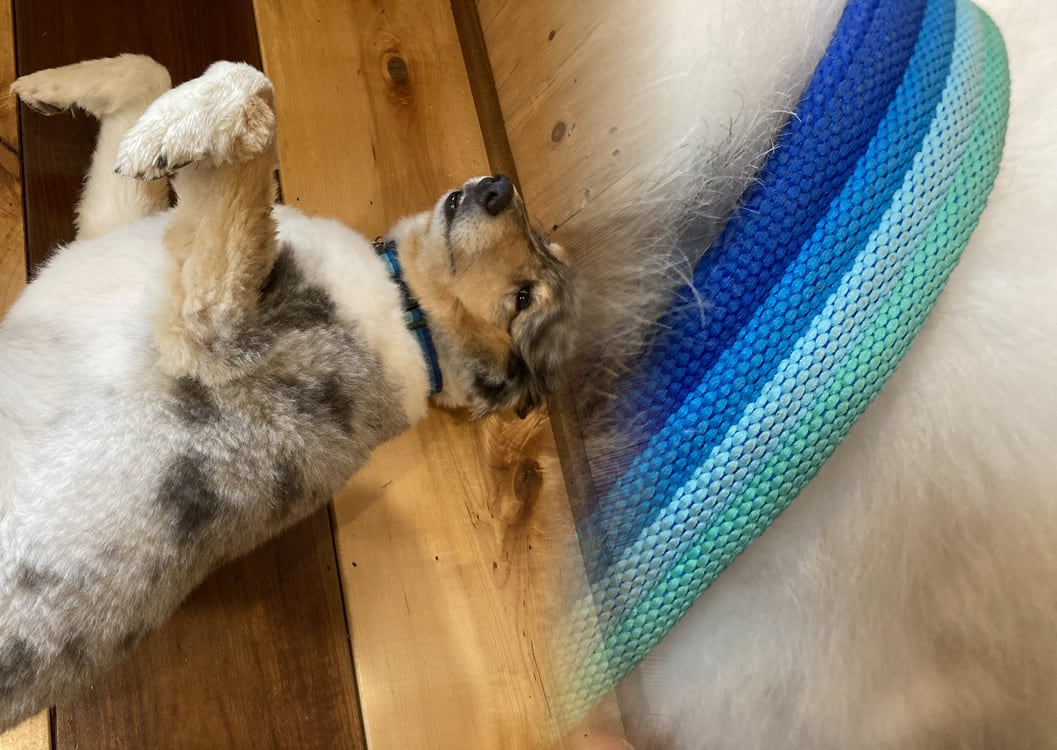 Here is how to dig into the hatched fill symbology of ArcGIS Pro, to create a fun wave pattern that you can try out for your water features.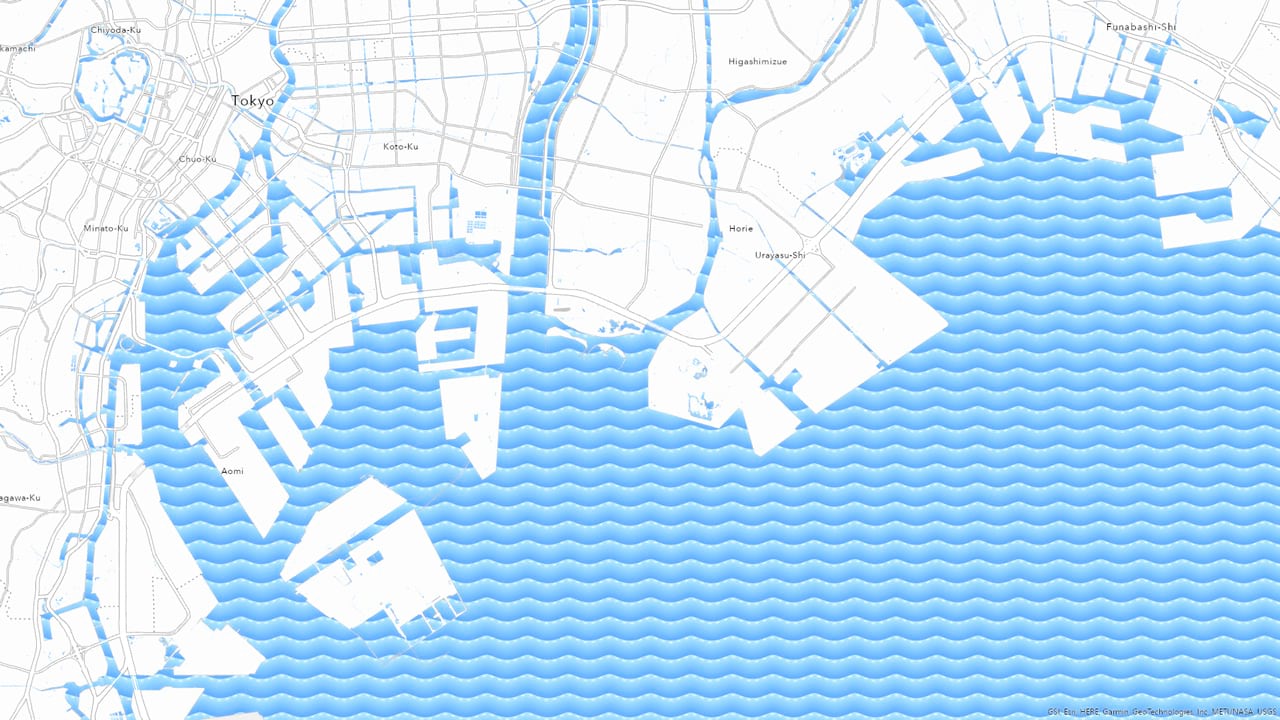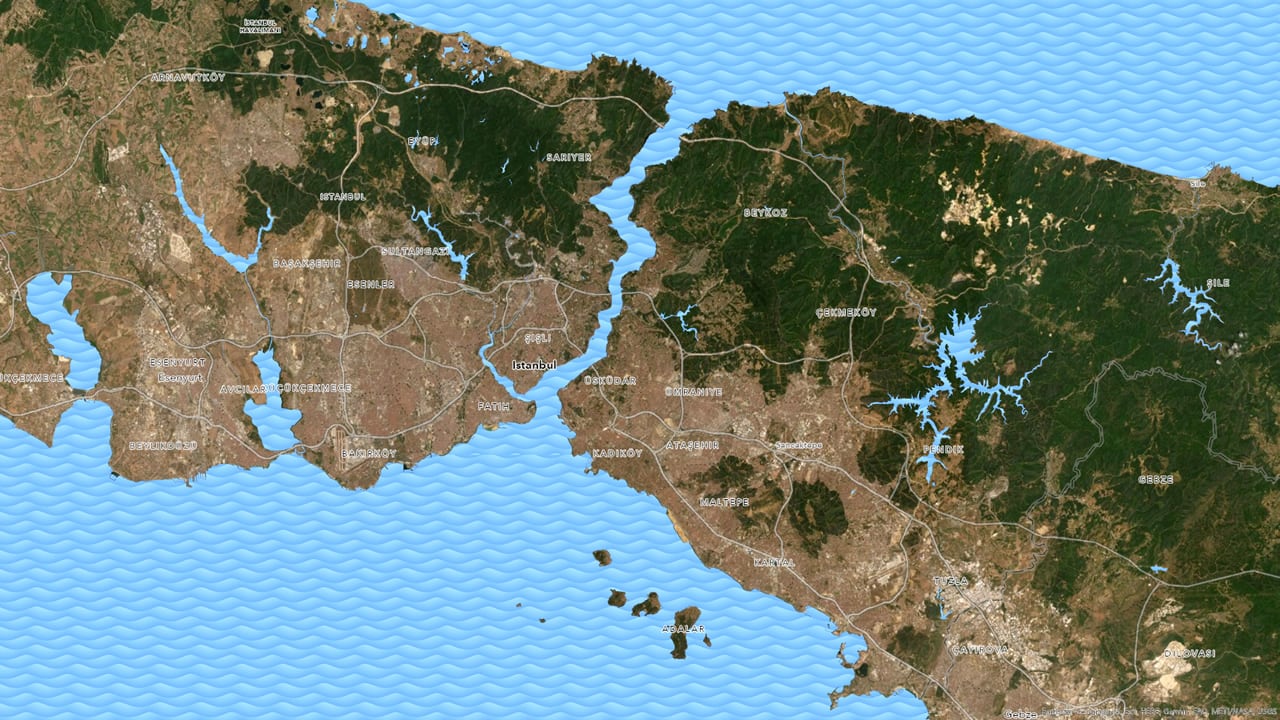 And there's no reason water has to hog all the fun, try out different colors and wave patterns for terrestrial textures.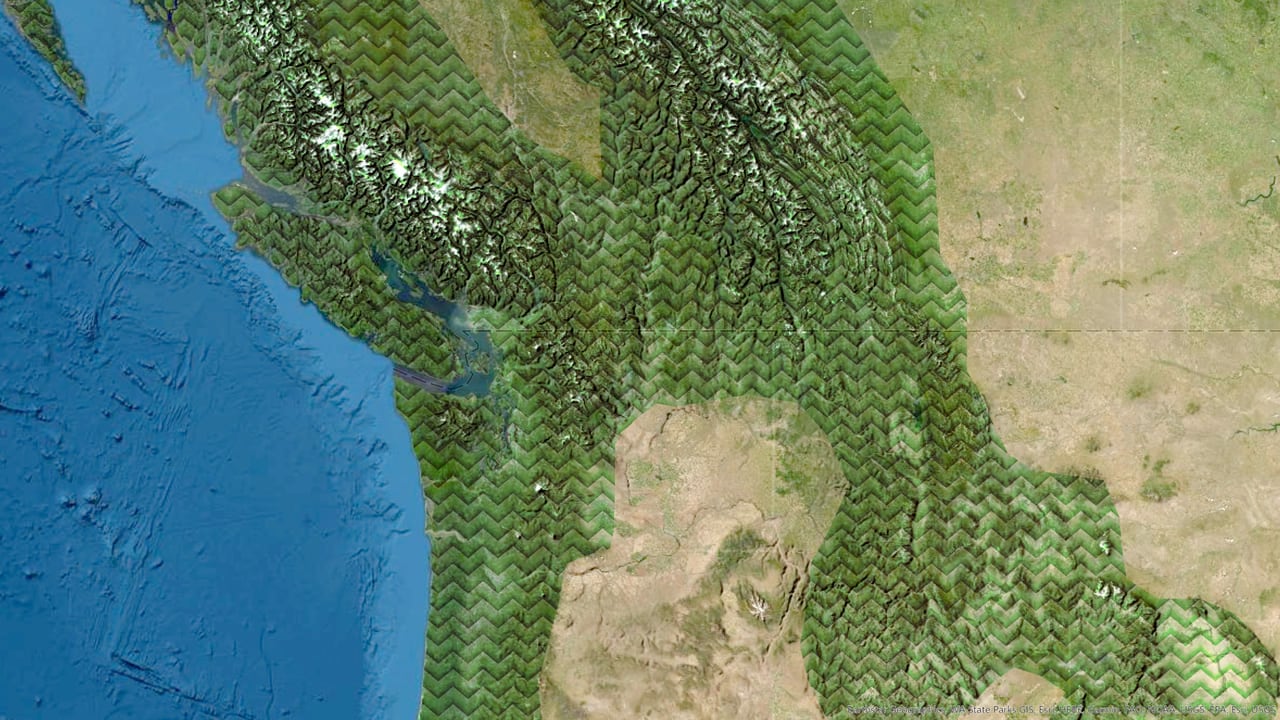 Here's the gist if you are pressed for time and/or can't bear to listen to my nasally Midwestern narration…
Apply a hatched fill type
Make the hatch lines horizontal
Make the hatch lines pretty thick, like 20 pts
Apply a spacing distance of less than, or equal to, the line thickness
Dig into the line symbol ("format line symbol") and make it a gradient
Give the line symbol a "wave" effect (in the structure tab)
Or just watch here…
…
…
Make waves, my mappy friends! It's easy and fun and might be just what your map needs to give it a little bit of watery goodness.
Love, John and Pepper