With passage of the Infrastructure Investments and Jobs Act (IIJA), governments and utilities have a renewed focus on rebuilding and expanding infrastructure. It is critically important to understand where rights-of-way (ROW) and easements exist and where more may need to be acquired.
ROW and easements describe the legal right to pass through, or use, land for a specific purpose. Typically, rights-of-way are dedicated through land development to a government agency and provide the public the right to travel freely, but in a specific, limited way—think highways, jogging trails, and even a shared driveway. Easements are generally conveyed through platted subdivisions, surveys, and other recorded documents and used to gain access to someone else's property for a specific purpose. Unfortunately, while many authorities have a central location for all these documents, digital versions and the physical location of boundary information are more elusive.
The ROW and Easement Data Management solution delivers a set of capabilities that help governments and utilities inventory public rights-of-way, easements and share ROW and easement information with internal and external stakeholders.
Streamline ROW and easement data management
Mapping technicians and plat engineers need to enter paper records into GIS to create a digital representation and reference to the physical location of boundary information of ROW and easements.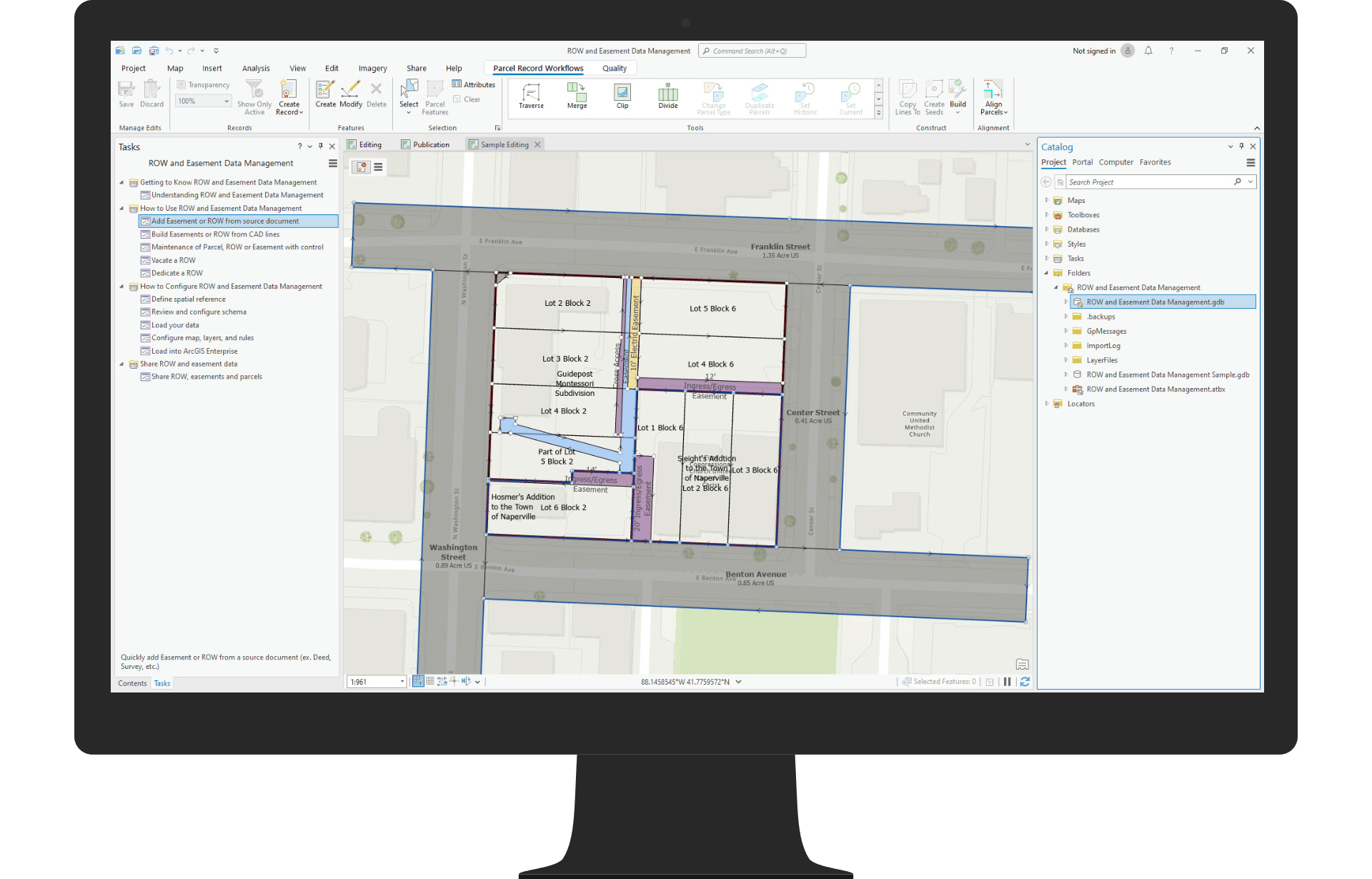 The solution provides an ArcGIS Pro project with a structured set of tasks that reduce the time it takes to enter in plans and data, as well as share ROW and easement information. There is a configurable data model which ships with the solution, as well as sample data to test workflows and see the tasks in action.
Improve interagency collaboration and public access
As the inventory of ROW and easements is developed and maintained, this data can be shared with both internal external stakeholders. The resulting data can be shared to your ArcGIS Online organization.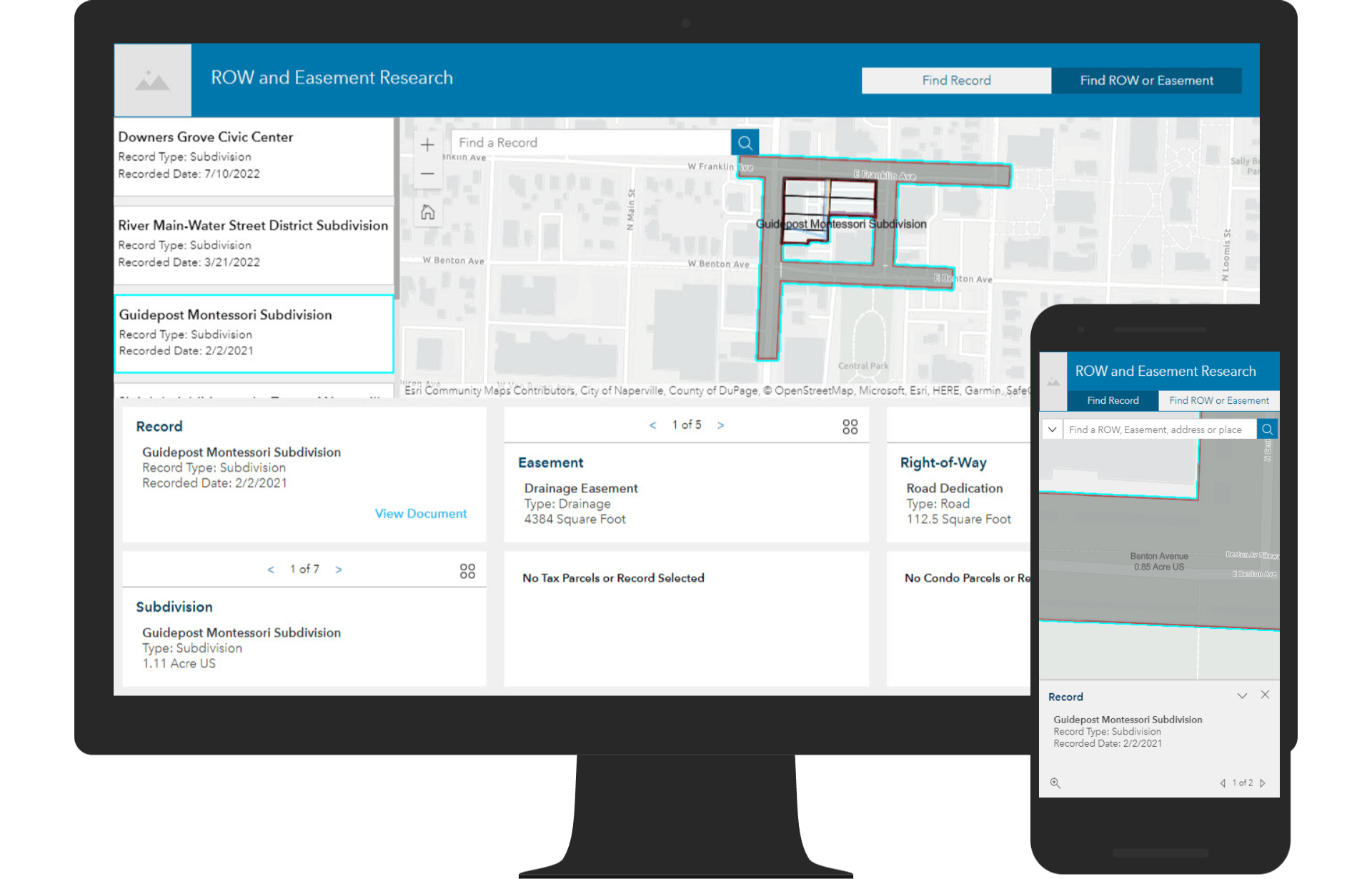 The ROW and Easement Research application is designed to search and visualize source documents so stakeholders can understand existing access rights and find paper records.
Additional Resources
We're so happy to share this release with you. Below you can find additional resources you may find useful.
Watch the ROW and Easement Data Management video to learn more
Deploy ROW and Easement Data Management solution
Learn how to configure and use ROW and Easement Data Management
For questions and feedback, chat with us on Esri Community or contact Esri Support Services